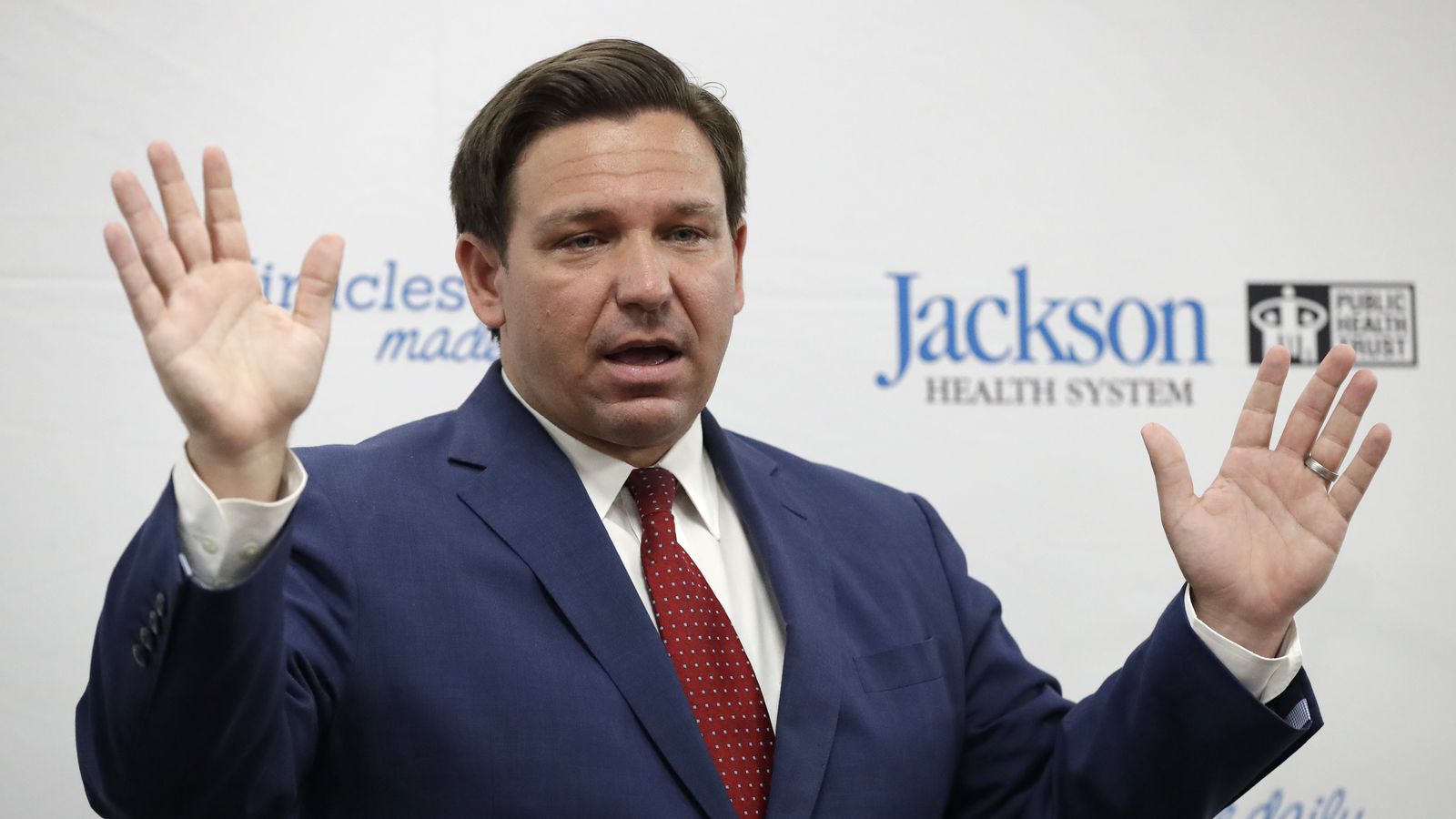 In the future, he says the state should rethink who gets to work in a pandemic.
In a roundtable Friday with construction leaders, Gov. Ron DeSantis showcased the industry as one way Florida adapted amid the COVID-19 pandemic.
Leaders in that industry, which has largely remained active while other businesses have closed down, were gathered in Orlando for a reduced format to the Florida Transportation Builders' Association's annual convention. With the Governor's late-scheduled appearance, industry executives had the opportunity to share their appreciation in person.
"There were a lot of states that were deep-sixing a lot of the construction that was going on in their states," DeSantis said. "I felt that it was something that we needed to keep going here."
Paramount to keeping the transportation construction open was the state's decision to deem it an essential business, said executives, including AJ de Moya, vice president and general manager of The de Moya Group. De Moya was impaneled on the state's Re-Open Florida Task Force.
The Department of Transportation was proactive in saying "we're essential for commerce, we're essential for the public," he said.
As early as the first meeting of that task force, DeSantis pushed back against deeming some businesses essential and others not, calling it an "illusory distinction." He doubled down Friday, calling the essential versus nonessential dichotomy "inadequate" in hindsight.
"I think this whole idea of essential, nonessential really needs to be rethought, because the fact of the matter is, pretty much everyone's job is essential to them," the Governor said.
For a pandemic that disproportionately affects the elderly and people with underlying health conditions, shutting down "nonessential" businesses did more harm than good for the state's overall well-being, he added.
"It's not even a good proxy for shielding the people that needed to be shielded," DeSantis said. "What happens is the impacts on someone in a white collar industry who can work from home is minimal, but then any industry that's, quote, nonessential that has more blue collar folks who have to show up, they then bear the brunt of it even though they may be in the lower risk groups."
And he derided the fact that businesses like hair salons were deemed nonessential and reopened part way through Phase One.
"You go in there, it's like an operating room," DeSantis said. "They're really keeping it clean. Now they're back in business. And don't forget, people were getting their hair cut when that wasn't, quote, essential, so don't kid yourself on that."
Allowing transportation construction to stay active during the period of low traffic allowed the state to accelerate more than 50 projects by a combined 650 days.
Of those projects, DeSantis and FDOT have highlighted the Interstate 4 and State Road 408 interchange ramp in Orlando. There, workers shaved three months off the project.
"That's going to reduce commute times for people," DeSantis said. "That'll happen sooner, then that increases productivity."