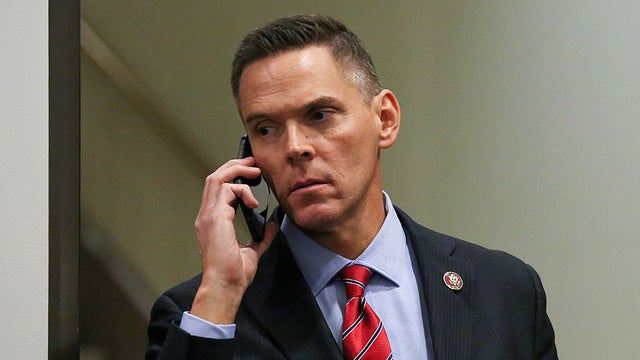 Gaetz says Spano could derail GOP hopes of retaking the House.
U.S. Rep. Matt Gaetz has already endorsed Scott Franklin in the Republican primary for Florida's 15th Congressional District. Now, he's taped a call asking voters to reject the incumbent, U.S. Rep. Ross Spano.
The call, paid for by WingmanPAC, has Gaetz painting Spano as a "weak link" that will hamstring Republicans' chances of taking back the U.S. House and asks voters to bet on Franklin for the good of the "team."
"Hi, this is Congressman Matt Gaetz, President Trump's number one ally calling to tell you that your Congressman Ross Spano has just got to go. Ross Spano is so weakened by the Justice Department corruption investigation that we can't count on him to defend President Trump against Pelosi and the liberals," Gaetz says in the call.
"President Trump and I personally need Scott Franklin to help keep the fight for the Trump agenda alive and to take back the House of Representatives. Everything is on the line this election and we can't have a weak link like Ross Spano take down our team. Let him fight his legal trouble… I don't suggest defeating an incumbent Republican lightly, but the President's agenda, our party and our nation are at stake this election. Vote for Scott Franklin, our President Donald Trump can count on him.
"Can I count on you to vote no on Spano and yes for Scott Franklin?" Gaetz concludes.
The calls are going out less than two weeks ahead of the Republican primary in CD 15, where Democrats think they can score a pickup and potentially shift the state's congressional delegation in their favor.
Much of their hopes are pinned on Spano making the November ballot — he's proved a weak fundraiser this cycle and investigations into the illegal loans he used to float his 2018 campaign have given the opposition plenty of fodder for attack ads.
WingmanPAC has been working to undercut those plans by backing Franklin. The committee recently released an ad pummeling Spano over the loan debacle — Spano borrowed $70,000 from Karen Hunt and $110,000 from Cary Carreno through four personal loans, then contributed the money to Ross Spano for Congress. The move skirted campaign finance laws, which cap contributions from individuals at $2,700 per election.