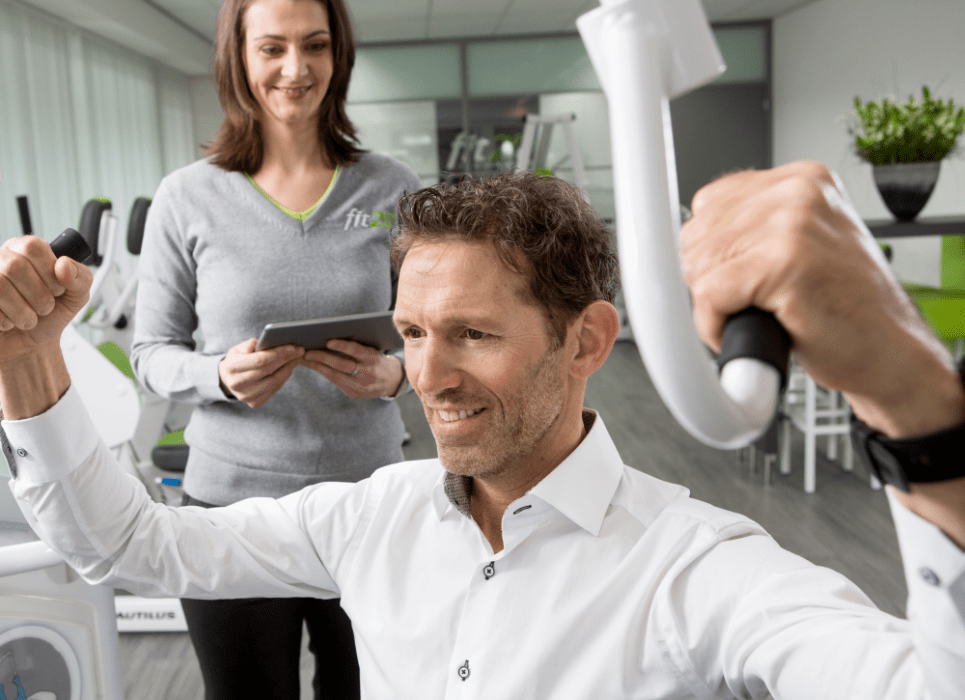 Workout centers for fit20 limit fitness sessions to two people.
Fitness centers and workout gyms have definitely not been the choice of those trying to remain healthy during the coronavirus outbreak in Florida. But a new business model for fitness centers may provide a custom workout creating not only a safe workout environment, but a customized and challenging one, too.
There are two new locations in Jacksonville for the company called fit20. They are the first of the company to enter Florida. The studios are located in Jacksonville Beach at First Street and Third Avenue and off Jacksonville's Southside Boulevard at Tapestry Park and feature appointment-only customized workout routines that last 20 minutes each week aimed at people 40 years old or older.
There's a personal trainer, but only two customers can be in the studio at a time and they have to be with the same party. Cathy Battreall, the fit20 regional developer for Jacksonville, opened the studios about six weeks ago and said in the age of COVID-19, the new studios are taking off.
"It is really working out in our favor because people really feel safe here," Battreall said. "You have an appointment time and when you come you know exactly who is going to be here."
Many would figure starting a business during the pandemic would be working against the odds since so many businesses have collapsed. But Battreall said the fit20 concept couldn't have come at a better time.
"Our trainers wear masks. We take everyone's temperature. We've got thermometers here and we clean all the equipment between each member's visit," she said.
About two dozen members have already signed up for $99 a month for a pair. The members work out once a week for 20 minutes.
Personal physical workout training is nothing new. But the fit20 studios only allow two members from the same party to be in the studio with the trainer at the same time.
The studio has half a dozen workout weight machines and trainers and customers use a mobile application to track the workout intensity. They spend about two minutes on each machine during the weekly workout rotating between the machines that include leg presses, chest presses, pull downs, hip workouts, abdominal workouts and a back machine.
"It is a 20-minute workout that is slow motion, but high intensity," Battreall said. "We push you to what we call the optimal stimulus."

fit20 USA's operations are headquartered in Fredericksburgh, Va. But the company was founded in the Netherlands about 10 years ago. There are 150 studios worldwide and about 70,000 members worldwide, according to the company.
Battreall said while the Jacksonville studios are gaining momentum, she's planning on helping franchises to open throughout Florida.
The pandemic has added to the attractiveness of the custom gym concept, Battreall said. But some day the coronavirus outbreak will end and she sees sustainability for the business model.
"You can actually get healthy doing this program for only 20 minutes a week. When you find something that helps you and makes you feel good, you stick with it," Battreall said, noting fit20's worldwide customer retention rate is 80%.