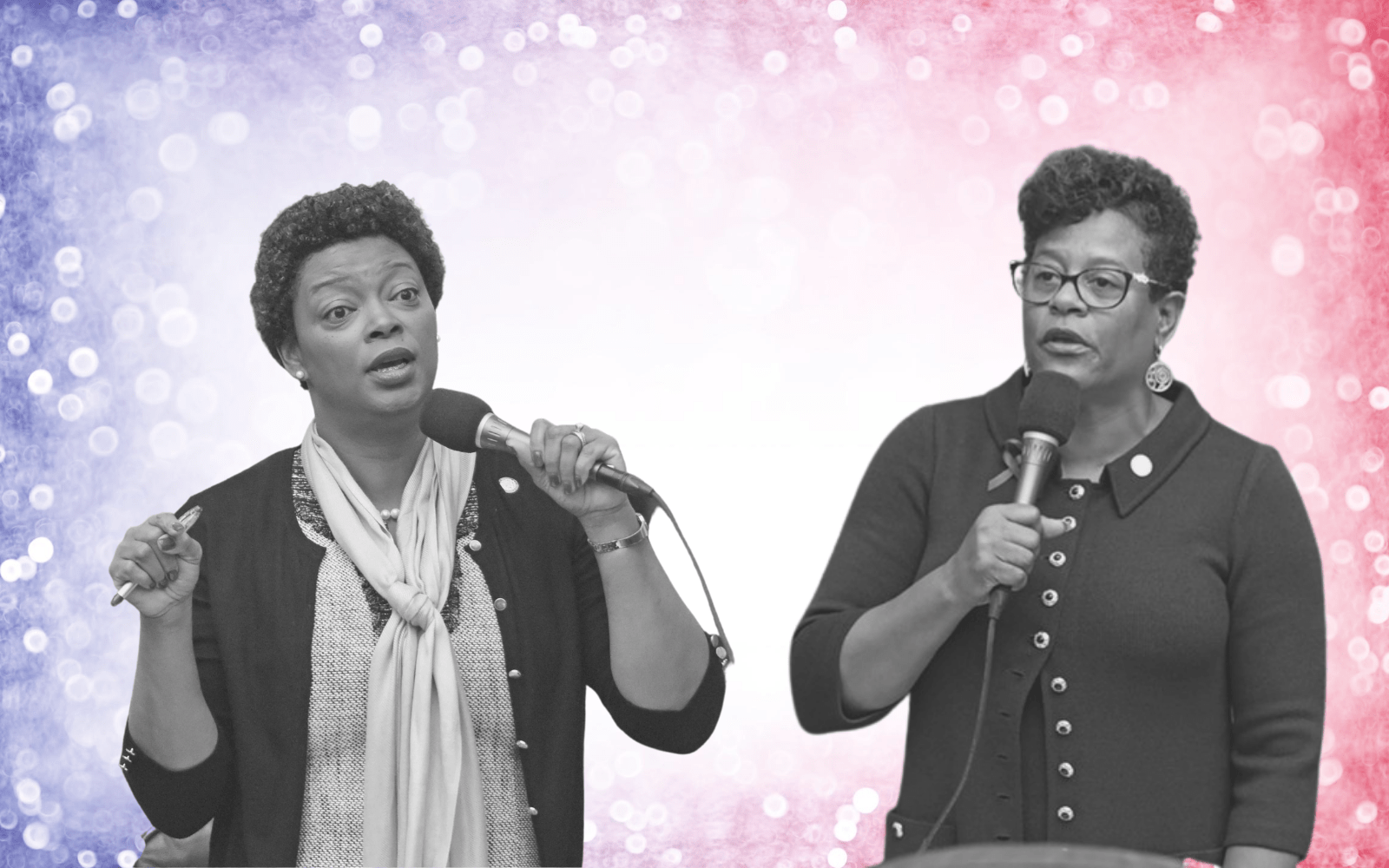 Legislators back each other's primary challengers.
Florida House Districts 13 and 14 in Jacksonville are drawn to be safe Democratic seats in November, but no such protections exist in August.
Both incumbents, Rep. Tracie Davis in HD 13 and Rep. Kim Daniels in HD 14, face primary challenges as they each seek third terms. And in an unsurprising twist for those who have followed Jacksonville Democratic politics, the two back each others' opponents.
In HD 13, Cynthia Smith is challenging Davis. And in HD 14, Angie Nixon hopes to unseat Daniels.
The challenges seem to have different levels of viability. Smith struggled throughout the campaign to raise money, bringing in less than $19,000 through the end of July, compared to the nearly $90,000 Davis raised.
Though Smith hasn't been able to match the incumbent she's challenging, the same can't be said for Nixon, whose small dollar fundraising has allowed her to keep up with Daniels, despite the incumbent pouring $76,000 into her own race.
As of the end of July, while Daniels had taken in nearly $125,000 between self-funding and donations, Nixon had raised nearly $115,000.
The two campaigns come down to a deceptively simple question: What does it mean to be a "real Democrat"?
In the HD 13 race, Davis brands herself as the "real Democrat" in comparison to her challenger. And in HD 14, it's Nixon who makes that claim against Daniels.
Davis, in almost four years in office, has taken orthodox Democratic positions on most issues. Daniels, however, has broken with the party on certain issues, most memorably by co-sponsoring a bill requiring parental consent for youth abortions that passed in 2020.
Daniels has also taken fire for statements she has made in her day job as an evangelist, including, but not limited to, thanking God for slavery.
Despite (or perhaps because of) her unique position in the Democratic Party, Republicans have rallied for Daniels in the primary, with political committees linked to House budget chair Travis Cummings and future Speaker Paul Renner lending support. Additionally, the Florida Chamber and Associated Industries of Florida back the incumbent.
Nixon, however, has drawn from a surprisingly robust coalition of support, ranging from the Jacksonville Chamber of Commerce to downstate Democrats such as Rep. Anna Eskamani, no friend of Daniels as the two memorably clashed this winter on the aforementioned abortion bill.
Though it would seem Davis has the easier path to renomination than Daniels, based on the relative strength of their respective opponents, the HD 13 race is complicated by being an open primary.
With no non-Democrats running in HD 13, Republicans and independent voters will be allowed to vote, potentially allowing Smith to draw from a pool of voters with no allegiance to the Duval Democratic establishment. It remains to be seen what vehicle would facilitate that outreach though, if any.
The HD 14 race, meanwhile, is a closed primary, with a write-in candidate filed as of now.
In 2018, Daniels was primaried by former Duval County School Board chair Paula Wright, but as it was an open primary, the incumbent could draw on voters outside the party.
In 2020, Daniels' fate will be decided by Democrats only, a feature that could threaten her future in the Legislature.