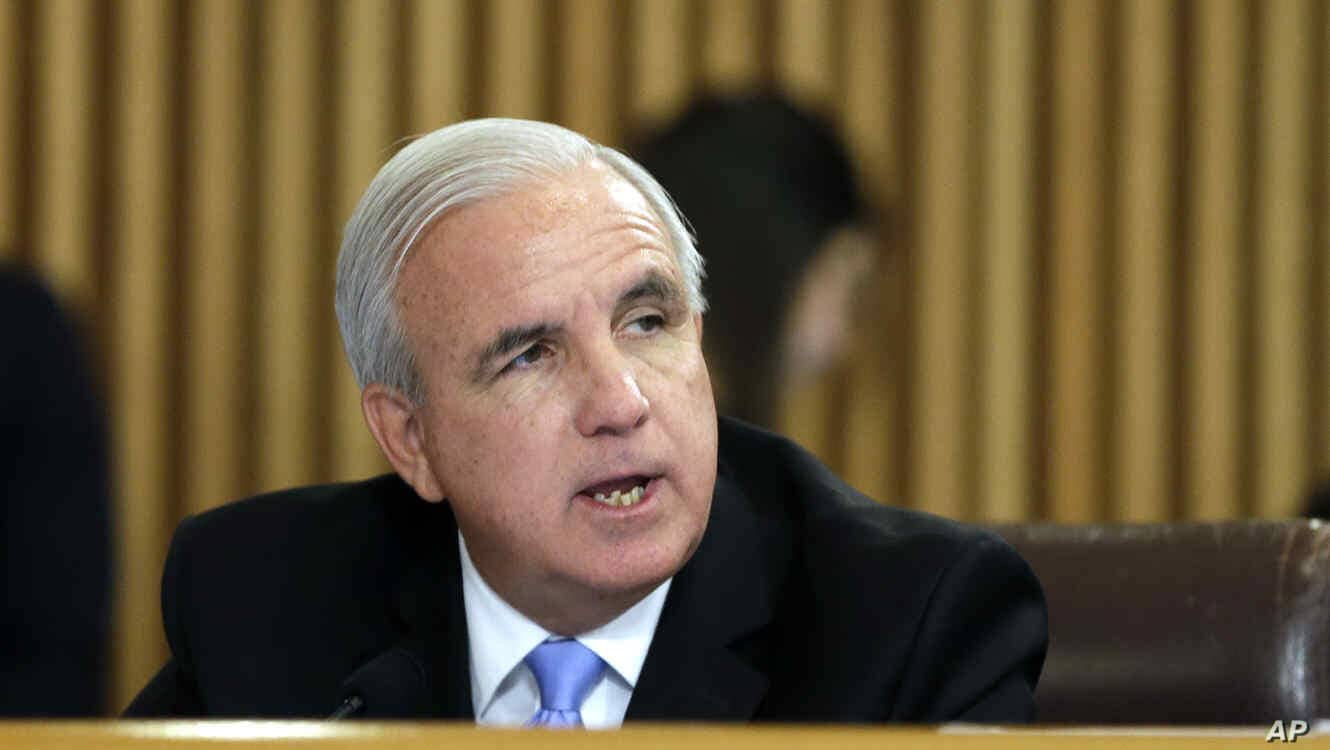 Gimenez got a major boost with an endorsement from President Donald Trump.
Carlos Giménez is poised to take the next step in a distinguished local political career.
Giménez, who has served as City Manager in Miami and as Mayor of Miami-Dade County, is battling Omar Blanco for the Republican nomination and the right to challenge U.S. Rep. Debbie Mucarsel-Powell for her Congressional District 26 seat.
Giménez, who also served on the Miami-Dade County Commission for eight years, is term limited out of his Miami-Dade County mayoral seat.
President Donald Trump endorsed his congressional bid, a major get in a contentious race.
Despite his late entry into the race, Giménez's popularity helped push one candidate out of the race. Irina Vilarino had intended to contest the seat but ultimately dropped out in late April.
A recent poll from a Republican-aligned political action committee showed Giménez may have an advantage over Mucarsel-Powell if he is able to beat Blanco in Tuesday's primary election.
Giménez has easily outraised Blanco but has fallen short of Mucarsel-Powell's haul so far.
Blanco, the former head of Miami-Dade Firefighters Local 1403, sued to challenge the legitimacy of the Giménez candidacy, and the case was sent to an appeals court in late July. 
Kamala Harris, named as the Democratic Vice President nominee on Wednesday, endorsed Mucarsel-Powell in late June.
Mucarsel-Powell narrowly beat incumbent Carlos Curbelo in Congressional District 26 in 2018.
Giménez, born in Cuba, immigrated to the United States after the Cuban Revolution in 1960. Giménez served 25 years — and nine as chief — with the Miami Fire-Rescue Department.
He was elected county Mayor in a special election in 2011 and reelected in 2012 and 2016.
His campaign page says he eliminated 1,700 positions and reduced the number of county departments from 42 to 26 in the interest of making the government more efficient and effective.
Blanco, a lieutenant with Miami-Dade Fire Rescue, lists helping to secure cancer coverage for firefighters throughout the state of Florida as evidence that he is a proactive, problem-solver.