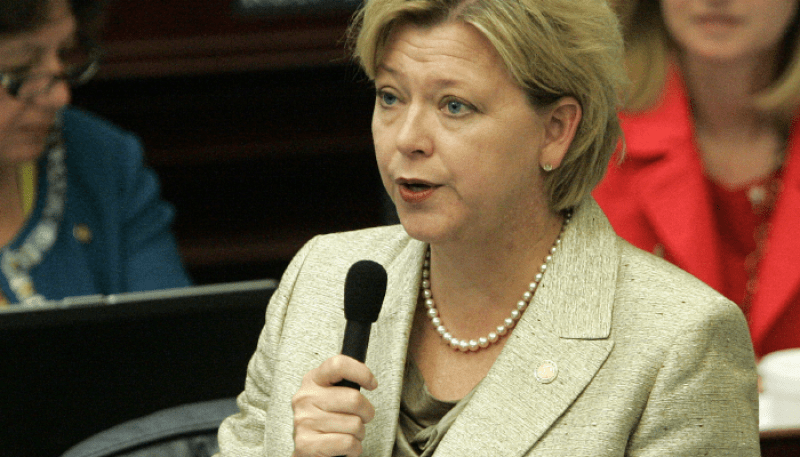 At least one South Florida liberal Democrat did donate, however.
Former Rep. Janet Adkins proved to be the primary investor in her bid for Nassau County Supervisor of Elections.
In figures released Friday by the office she seeks to lead, the candidate moved $11,000 into the campaign account in August, of a total $11,250 raised between Aug. 1 and 13.
The last week of July saw Adkins raise $8,150, with $8,000 from herself and the other $150 from family members. The week before that, Adkins moved $5,000 into the campaign account. And the week before that came two $1,000 checks from her business. And Adkins started off July putting $8,000 into the campaign account.
External donations have come in, too, including from Democratic Rep. Shevrin Jones, a South Florida candidate for Senate whose support may not be something Adkins will advertise.
Jones, who wouldn't seem to have an interest in a Republican primary for an election supervisor's seat in Northeast Florida, gave $500.
Adkins raised more than $51,000, more than her other two opponents combined, according to records from the Nassau County Supervisor of Elections.
Stan Bethea raised just more than $15,000. Justin Taylor, who is backed by Sen. Aaron Bean and other elected officials in Nassau, raised just over $31,000.
Adkins represented House District 11, which encompasses Nassau County and part of Duval County, from 2008 to 2016. She is coming off an electoral loss, however, in an ill-fated bid for Nassau County School Superintendent, getting just 32% of the vote against incumbent Kathy Burns.
The former four term legislator may be best remembered statewide for comments she made in 2015, in which she enthused about packing a Congressional district with felons to suppress the vote.
"You take a look at how many minorities are in the prisons within that newly drawn proposed Congressional District 5, how many of them live in the prisons," Adkins said, as reported by POLITICO. "That is why Corrine Brown is so against an east-west. … Her concern is they live in prisons and can't vote."
She told media after the fact that her comments were "an effort to explain the proposed lines" of the district, which ahead of the 2016 election moved from being a Jacksonville to Orlando district to a Jacksonville to Tallahassee configuration.
A longtime Jacksonville seat, since 2016 it has been held by U.S. Rep. Al Lawson, a Tallahassee Democrat.