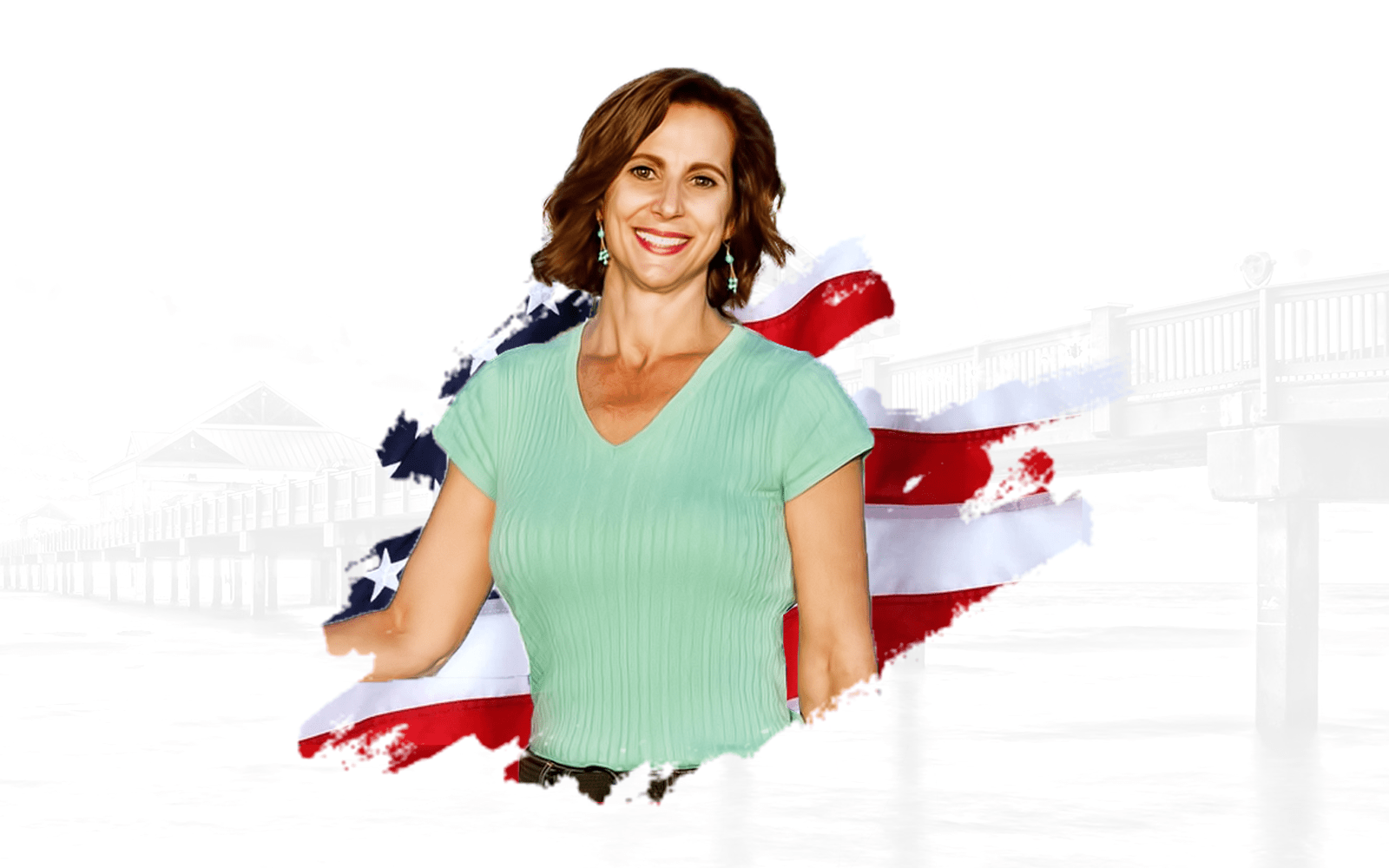 Patricia Sigman hopes to hold off four opponents.
Democrat Patricia Sigman will soon find out if all the support she has received from the Democratic establishment and all the work she has put in since January will translate to Democratic votes in Senate District 9.
And Democrats Rick Ashby, Alexis Carter, H. Alexander Duncan, and Guerdy Remy will discover whether all the time they've spent in the trenches — years, for some of them — can win over enough grassroots support and constituencies to squeak out a primary victory Tuesday.
At stake is the Democratic Party's ambition to flip the SD 9 Senate seat, which has been in Republican control for decades. To Democrats, it looks ever so available now, with a popular incumbent stepping out, a somewhat flawed Republican awaiting in November, and a voter registration base now close to even between the parties.
The district represents Seminole County and parts of southern Volusia County.
Republican former Rep. Jason Brodeur once looked intimidating in his bid for the seat. He started running shortly after his last election to the House of Representatives in 2016, has amassed sizable campaign chests, and has spent many years currying favor with the economic powers of Seminole County as president the Chamber of Commerce, and as a reliable business contact in the Legislature.
But Democrats believe Brodeur's legislative record leaves him highly vulnerable. And the Republicans' now 1-point advantage in registration and the district's demographics are consistent with what was seen when Democrats won other elections, or came closer than anyone expected, in recent years in the county.
In Tallahassee, polling convinced Democratic leadership that the right candidate, perhaps a moderate with a professional background, commitments to a social-issues agenda, and strong civic ties, and a woman, could derail Brodeur's express. So last winter, they recruited Sigman, an employment and labor lawyer from Altamonte Springs.
Since then, they've poured or directed hundreds of thousands of dollars into her campaign and an independent committee supporting her candidacy, playing credible catch-up with Brodeur's financial prowess and all but shutting out four other Democratic candidates from major money sources and endorsements.
Sigman has received the vast majority of endorsements.
But the other Democratic candidates have not given up.
Carter is an Altamonte Springs lawyer who served an Army deployment in Afghanistan and is now a major in the Army Judge Advocate General Corps. He also has been striving for the moderate lane. He entered last fall, promising a voice of reason that could pursue general Democratic values while working across the aisle.
Ashby, an engineer from Oviedo who's been campaigning since mid-2017, and Remy, a health care worker from Altamonte Springs who was a Democratic field activist in Seminole County for several years before she entered the race in late 2019, have been pursuing more progressive Democratic agendas.
Duncan, a former Seminole County Soil & Water Conservation District supervisor from Geneva, is the only candidate who has won an election. Yet he goes his own way.
On some issues, such as environmental protection, support for public education, and expansion of affordable health care, the four all are on board with the standard Democratic platform.
Sigman, whose expertise is in employment law, also promises to lead efforts to overhaul the state's unemployment compensation system, including increasing benefits. She also presses for "common-sense" gun law reforms, including universal background checks.
Carter emphasizes public education while also speaking about empowering communities. He also presses on support for businesses, especially small businesses, particularly by promoting innovation and technology.
Ashby presses environmental issues, offering a variety of ideas for promoting solar energy and water conservation and tying automotive registration fees to mileage. He also offers several criminal justice reform proposals, including banning private prisons. Ashby wants to require union membership in union shops, get rid of toll roads, and create a single-payer health care system in Florida.
Remy calls for expanding spending on public education, colleges and technical schools, expanding and enforcing human rights and civil rights protections, raising the minimum wage to $15 an hour, banning oil and gas fracking, expanding the Amendment 4 voting rights to all returning citizens, and repealing the guardian program that places law enforcement officers in schools.
Duncan points out that his family has given him legacies in civil rights activism, law enforcement, and military service, and he offers a mixture of traditional Democratic advocacy with support for issues Democrats don't always embrace, notably gun rights and law enforcement.