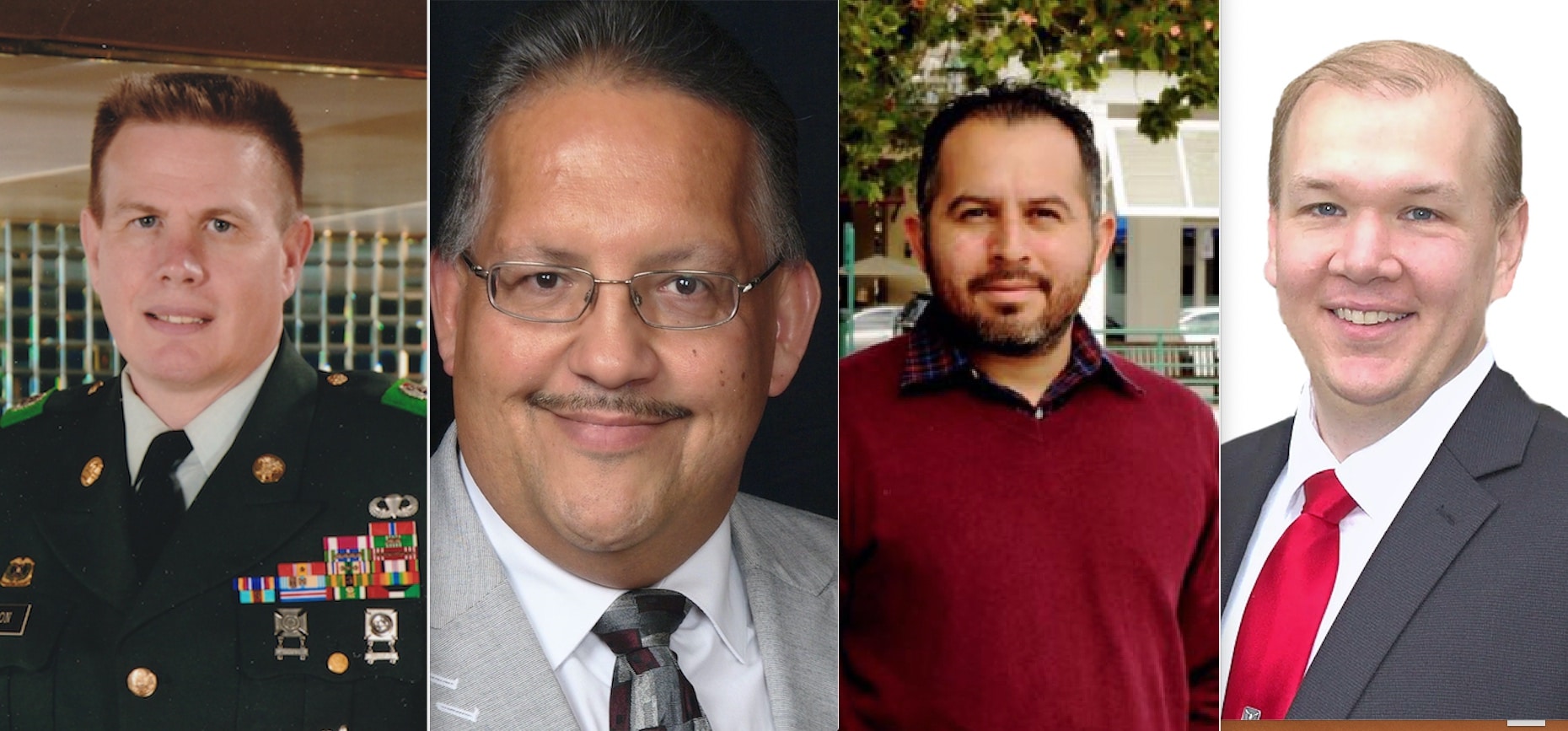 Olson has campaign structure, Castillo recent straw poll wins.
Republican candidate Bill Olson heads into Tuesday's Republican primary for Florida's 9th Congressional District as the one spending campaign money, while Jose Castillo hopes recent straw poll victories give him momentum.
The two are among four candidates voters will be picking from for a nominee to run against two-term Democratic U.S. Rep. Darren Soto in the general election.
Olson, a retired Army soldier and former theme park security agent from Davenport who has raised more than $220,000 and spent nearly $200,000 of that by the end of July, has had the resources for radio and digital advertising, direct mailings and numerous yard signs in the district that sprawls across three counties — southern Orange, all of Osceola, and eastern Polk.
Not so much by his opponents, Jose Castillo, who raised and spent most of $31,000; Chris Wright, who raised and spent most of $18,000; and Sergio Ortiz, who has raised and spent most of $10,000.
Yet it has been Castillo making waves in recent weeks, coming out on top of two key straw polls, by the Orange County Republican Party and the Hispanic Chamber of Commerce of Metro Orlando.
The winner of Tuesday's primary election will face Soto. In CD 9, Democrats have a 12-point advantage in voter registration. The district also is the center of Florida's growing Puerto Rican population, and Soto is the first Florida member of Congress of Puerto Rican descent.
Olson, a decorated combat veteran who spent 27 years in the Army, says he earned his political education "in the Cold War frontiers of Germany and South Korea, as well as the battlefields of Kuwait, Iraq, and Afghanistan." Much of his platform has been about national security, from eliminating what he calls "illegal immigration incentives like the Visa lottery and chain immigration," to fighting radical Islam, and pursuing energy independence for the United States.
Olson also talks about eliminating the Affordable Care Act. And he calls himself a Christian conservative whose guide stones include the Bible.
Castillo, of Kissimmee, who also has worked at local theme parks, is much more out front in his support for President Donald Trump. He promises to support Trump on issues such as immigration, building a border wall, resisting government mandates in the coronavirus crisis, and in economic issues. He also espouses strong support for the Second Amendment.
Although Castillo is not of Puerto Rican descent (his family came from Honduras,) he has, as Soto has done, made support of Puerto Rico statehood a major issue in his platform.
Wright is a real estate lawyer from Lake Nona who's been pushing conservative economic values as his cornerstone, advocating a free-market approach to small business development and to replacing the Affordable Care Act for health care.
Ortiz, a banker in Kissimmee who is from Puerto Rico, has been pushing a Christian conservative platform emphasizing "faith, family, and freedom."