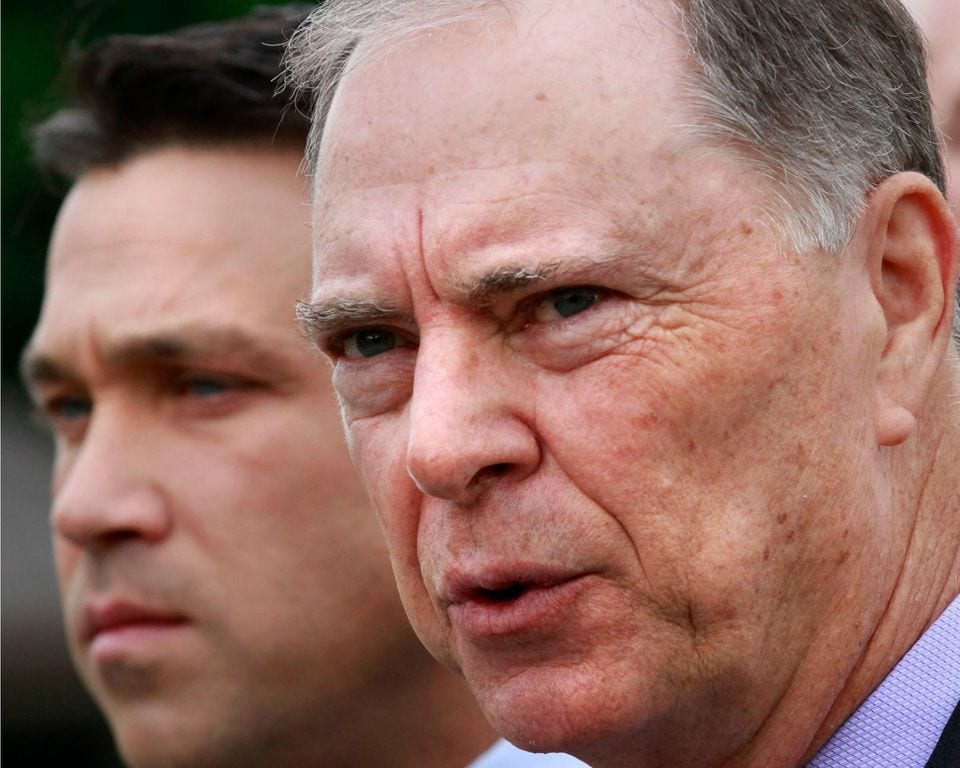 Posey defeated Scott Caine in the GOP primary.
Republican U.S. Rep. Bill Posey has gotten through what looked to be the tougher part of his quest to be reelected to a seventh term representing Florida's Space Coast in Congress.
On Tuesday, Posey easily defeated retired Air Force Col. Scott Caine to win the CD 8 Republican primary, fending off the first primary challenge he has faced since first elected in 2008.
Posey took more than 60 percent of the vote in Brevard and Indian River counties, and just under 60 percent Orange County.
That sets up a November election against Democrat Jim Kennedy, a Merritt Island engineer.
The district, covering Brevard and Indian River counties plus a piece of eastern Orange County, provides Republicans a 13-point advantage in voter registration, but it has voted for Republicans far more convincingly than that in recent elections. Since the Democratic nominee managed 42% against Posey in his first run for Congress in 2008, Posey has won every general election by a landslide.
In campaign materials and a TV commercial, Caine tried to position himself as the true loyalist to President Donald Trump and, as a decorated military veteran and Air Force pilot who is a natural stalwart of national defense and conservative policies, important issues in CD 8.
But voters have long been familiar with Posey, who has represented at least parts of the district in Congress, the Florida Senate, and the Florida House of Representatives since 1992. On Tuesday, Republican voters in CD 8 embraced their long familiarity with Posey and his conservative record rather than the tough talk of the younger, brasher, more glittery Caine.
While he hardly has been known as a prominent lawmaker, Posey's six-term run in Congress has marked him as a reliable conservative vote. He has been a fervent defender of Trump and decried the impeachment as a sham.
Posey also has played a prominent roll on the House Space Subcommittee, the one committee that can and has rained lots of federal dollars into Brevard County, where most CD 8 voters live.