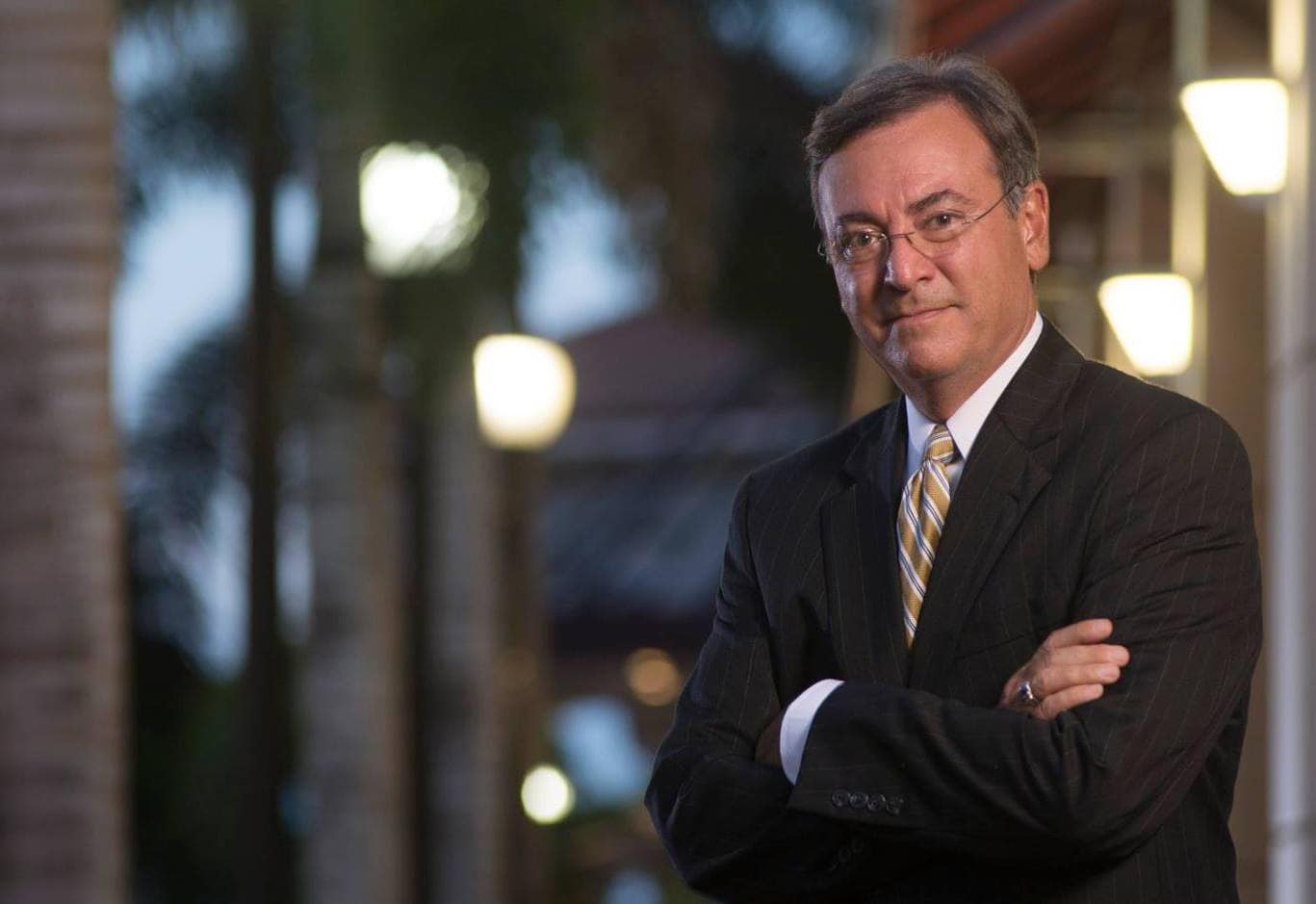 Cohn swept all three counties the district includes.
Alan Cohn claimed victory over Rep. Adam Hattersley in Tuesday's Democratic primary in Florida's 15th Congressional District.
Cohn, a former investigative journalist, defeated Hattersley, who replaced Spano in House District 59 in 2018, in the Democratic primary, carrying all three counties the district spans — Hillsborough, Polk and Lake.
With a handful of votes left to county, Cohn led Hattersley 41.14%-33.01%, a margin of more than 4,000 votes.
In a statement, Cohn relayed his gratitude for the Democratic nomination, and also took a shot at the Republican nominee, Scott Franklin.
"It's clear that voters in this community want a representative who will work every day to uncover corruption and take on our biggest challenges, like fixing our broken healthcare system, lowering the cost of prescription drugs, and reviving our economy," Cohn said. "The contrast could not be more clear as we move forward against multi-millionaire Scott Franklin, who is bankrolled by drug companies and doesn't understand what working families are going through right now."
Both Hattersley and Cohn have made their campaigns not only a referendum on each other, but also on incumbent Ross Spano.
Cohn took a conciliatory tone when he announced his win on Twitter, congratulating Hattersley and the third Democrat in the race, Jesse Philippe, who earned 25.85% of the vote.
I want to congratulate my primary opponents, @HattersleyforFL and @JesseP4Congress, in a hard-fought primary campaign focused on the issues that matter to hard-working families in Florida's 15th Congressional District.

— Alan Cohn (@AlanMCohn) August 19, 2020
In his own statement, Hattersley said he "couldn't be prouder of the grassroots, people-powered campaign our team has run."
"Though tonight did not go as we had hoped, it's important to keep the stakes of this election in mind: we need elected officials who believe in science, listen to experts, and who know how to put politics aside to get things done for the American people," he continued. "I will fight just as hard as ever to ensure that we elect Democrats up and down the ballot this November, and make Donald Trump a one-term president."
Whether or not Cohn wins in November, there will be a new face representing CD 15 in Washington.
Spano lost the GOP primary Tuesday to Lakeland City Commissioner Franklin, who eeked by Spano by about 1,500 votes. Spano carried Hillsborough County with 56.7% of the vote and Lake County with 51.74%, but Franklin overwhelmingly carried Polk County where he serves with 62.42 % of the vote.
Cohn will be on equal footing with Franklin in campaign resources. Heading into July, Cohn had nearly $130,000 on hand, more than Franklin's $104,000 still on hand, part of $350,000 he put into his own campaign.
Cohn will have solid backing from the Democratic Congressional Campaign Committee, which has made taking Spano out one of its top 2020 priorities, which is likely to continue supporting the race even though Franklin is the GOP nominee.