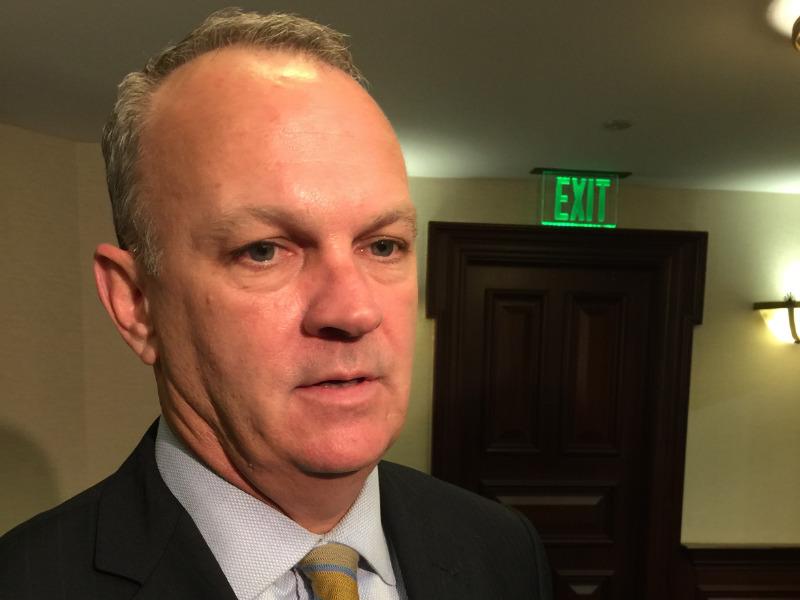 Florida's Commissioner of Education tried to walk back comments made on national TV.
Noting that Florida is a "strong right to work state," the Commissioner of Education said teachers who don't show up to work because of coronavirus concerns could be "terminated."
Richard Corcoran, on Fox News Friday afternoon, laid down the law to potentially restive teachers in a four-minute segment with host Bill Hemmer.
"Any teacher that doesn't show up to work … whatever that minimal less than 1% of teachers that don't show up, then they get terminated," he added, with his voice raising an octave as he said the word terminated.
Hemmer summed it up as Corcoran saying "if you don't show up, you don't get your job."
The Commissioner didn't challenge that read.
However, before the end of business Friday, Corcoran contacted Florida Politics to clarify that he does not have the power to fire teachers; if they are to be fired or "terminated," that would be a decision made by individual school superintendents.
He did not offer such clarification during his four-minute segment, however. And it is unclear whether he has pressed Fox News for a clarification.
Corcoran was equally breezy in the segment about the current lawsuit from the Florida Education Association, the largest teachers' union in the Sunshine State.
The suit, filed in July, challenges an edict from the commissioner that schools must reopen this month under plans approved by his office or run the risk of losing funding from the state.
Arguments were heard this week in Tallahassee. Leon County Judge Charles Dodson did not issue a ruling by the end of the day Friday.
Despite the suit hanging in the balance, the commissioner was confident in comments on cable television that he did not walk back.
"It's a frivolous lawsuit … It's an absolutely frivolous case," Corcoran said. "We've already opened up over a third of our districts. We have 65% of parents and students who have chosen to be face to face with their instructors."
"What's even more enlightening," the Commissioner added, "is 95 to 100% of teachers showed up on that first day. They want to be with their kids, they want to teach, they want to have that interaction."
Corcoran said "you have 28 districts, and almost half have 100% participation from teachers."
Kendall Coffey, an attorney for the Florida Education Association, said the order to reopen schools "marginalizes safety."
Corcoran and Gov. Ron DeSantis, in the face of pushback since the order was issued last month, have noted that students and teachers have options including remote learning. But those options haven't quelled the conflict between the state and the teachers' union.
Classrooms were shut down in March as COVID-19 began to spread throughout the state, and children were forced to use distance learning the rest of the spring.
Although DeSantis and Corcoran have said publicly that teachers with medical conditions should be accommodated during the pandemic, local school officials have denied some educators' requests to teach remotely.
—
Material from the News Service of Florida was used in this post.