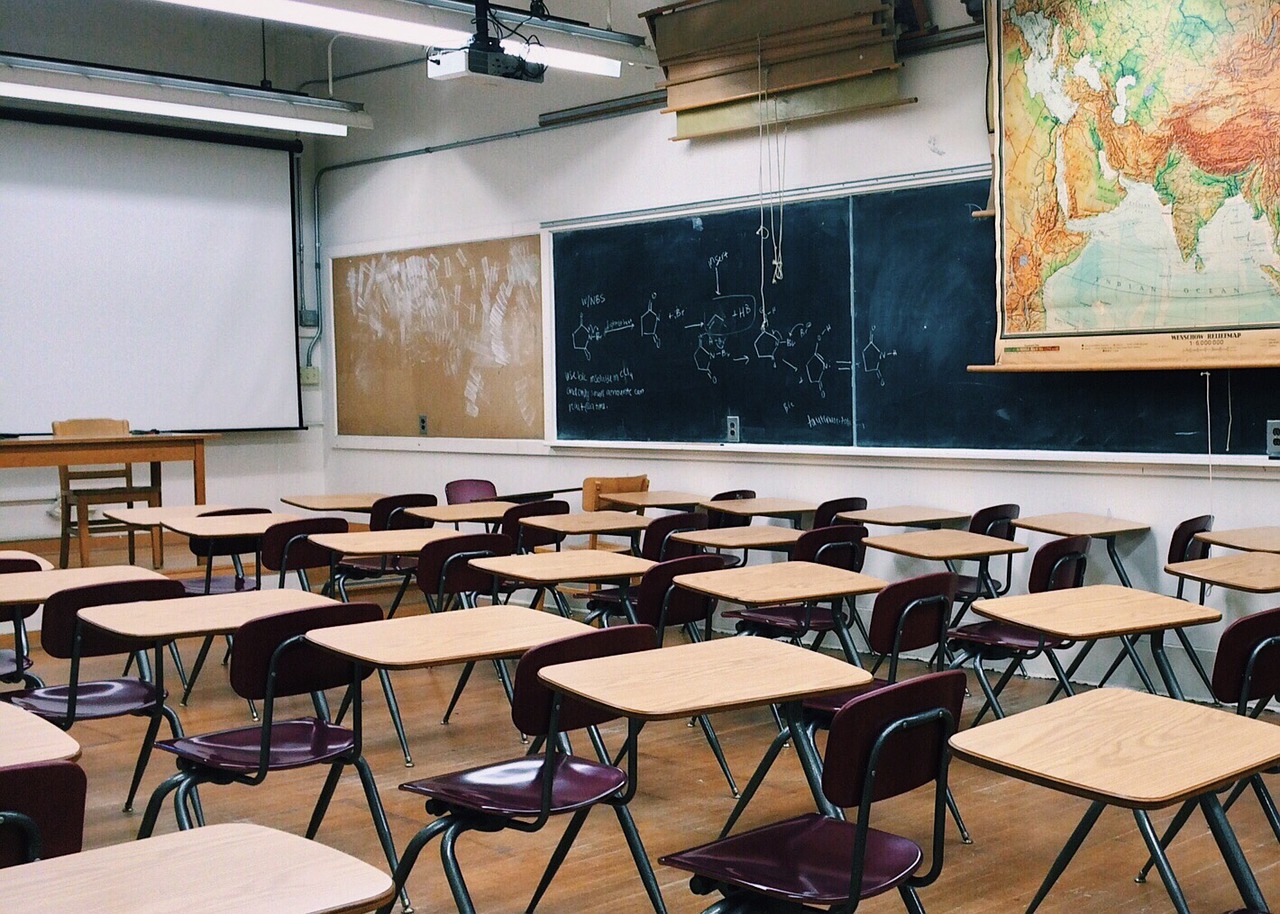 Ordering schools reopen "essentially ignored the requirement of school safety."
A Leon County court has sided with Florida's teachers union over the state's order for schools to reopen amid the COVID-19 pandemic, issuing a temporary hold on that order.
Leon County Circuit Judge Charles Dodson on Monday found that Education Commissioner Richard Corcoran's order requires schools to reopen to receive funding. That "essentially ignored the requirement of school safety" and "arbitrarily prioritized reopening schools statewide in August over safety and the advice of health experts."
Earlier this month, the Florida Education Association requested a temporary injunction "to stop the reopening of schools until it is safe to do so." The union, NAACP and others filed the lawsuit against Gov. Ron DeSantis, Corcoran and Miami-Dade Mayor Carlos Giménez.
"Hell or high water, this is what you had to do," FEA President Fedrick Ingram said in a conference following the decision. "You had to open your schools with this particular option by August 31st or face punitive consequences."
School districts can now create their own "safety-drive" reopening plans without seeking approval from the state, according to FEA's legal team.
DeSantis' office quickly said it would appeal, which would put the ruling on hold.
"We intend to appeal this ruling and are confident in our position and in the authority of the commissioner and the governor to do what is best for our students," DeSantis spokesman Fred Piccolo said in an email.
Dodson's ruling came as students continue to return to classrooms in districts throughout the state, after learning shifted online in March because of the pandemic. About 150,000 of the state's 2.8 million schoolchildren had resumed face-to-face instruction as of last week, Jacob Oliva, the chancellor of the K-12 school system, told Dodson on Thursday. Several more districts began classes Monday.
The order would deny funding to districts that remain closed over concerns for public health, which is constitutionally protected, Dodson said.
"Because defendants cannot constitutionally directly force schools statewide to reopen without regard to safety during a global pandemic, they cannot do it indirectly by threatening loss of funding through the order," he wrote.
"There is not room in many classrooms for social distancing," the Judge added. "There is not room to put desks 4 feet apart, much less 6 feet apart as is recommended. Students entering and leaving classrooms are inherently close together."
Additionally, students might not wear masks, teachers don't have adequate personal protective equipment and teachers are asked to sanitize their own classrooms between classes.
American Federation of Teachers President Randi Weingarten called the order a "reprieve for human life" and a pushback against disregard for human life and politics trumping safety and science.
"You cannot replace safety with politics, and that is exactly what Ron DeSantis and Dick Corcoran have done here," Weingarten said. "Rather than actually listening to the scientists, they listened to Betsy DeVos. Rather than listening to the safety concerns, they actually said they were not going to hear it, they were not going to see it."
Districts could delay the school year if it means making classrooms safer, DeSantis has said. But "the districts have no meaningful alternative" to reopening if they want to keep their funding, Dodson wrote.
DeSantis and Corcoran have also said any teacher could opt out of in-person teaching. Teachers working from home could teach remote learning classes, the Governor offered.
"But that option is not being provided to all teachers," Dodson wrote. "Some teachers are being forced to quit their profession in order to avoid an unsafe teaching environment."
During two days of testimony, teachers said they would retire and lose benefits or resign rather than risk being exposed to the COVID-19.
Department of Education officials denied both Hillsborough and Monroe county school districts' plans to delay reopening while it permitted Miami-Dade, Broward and Palm Beach counties' districts' delayed plans. The difference was that the three hot spot counties are still under Phase One, but the order didn't distinguish between Phase One and Phase Two counties.
Dodson pointed to Hillsborough County, where the school board consulted with seven doctors during an Aug. 6 special meeting on whether to reopen.
School board members asked each of the doctors if they believed it was safe to reopen classrooms. Five of the seven doctors said it was not safe at the time. One physician said it was not safe that day but it might be in a few weeks. The seventh doctor, who serves as the director of the local health department, refused to give an opinion.
Based on the doctors' responses, the county decided to delay the first day of in-person instruction from Aug. 24 to Sept 14. Distance learning was still slated to begin on Aug. 24.
But Corcoran told Hillsborough school officials they would lose funding if they did not reopen classrooms in August. The county eventually settled on restarting face-to-face instruction on Aug. 31.
However, Dodson did not throw out the complete order. Removing the requirement for "brick and mortar" classes, among other changes, would make the order constitutional in his eyes.
Agriculture Commissioner Nikki Fried, the lone statewide elected Democrat, backed FEA in a tweet Monday evening.
"This is a huge win for teachers, school districts and parents who deserve the freedom to make their own choice about their students without facing political pressure," she wrote. "I hope @GovRonDeSantis will do the right thing and drop this unconstitutional order."
Several uncertainties remain about COVID-19, including to what extent children can infect adults, Dodson said. But DeSantis has pointed to studies that show low rates of transmission between children and adults as evidence that it is safe for classrooms to open.
The Florida Department of Health reported Monday that nearly 560 coronavirus cases have been linked to Florida public and private schools since students and employees began reporting to classrooms two weeks ago. More than 200 elementary, middle and high school students and 342 school employees have tested positive for the virus since Aug. 10. The department also reported a dozen "unknown" school-related cases.
"What has been clearly established is there is no easy decision and opening schools will most likely increase COVID-19 cases in Florida," Dodson wrote.
___
The News Service of Florida contributed to this report.