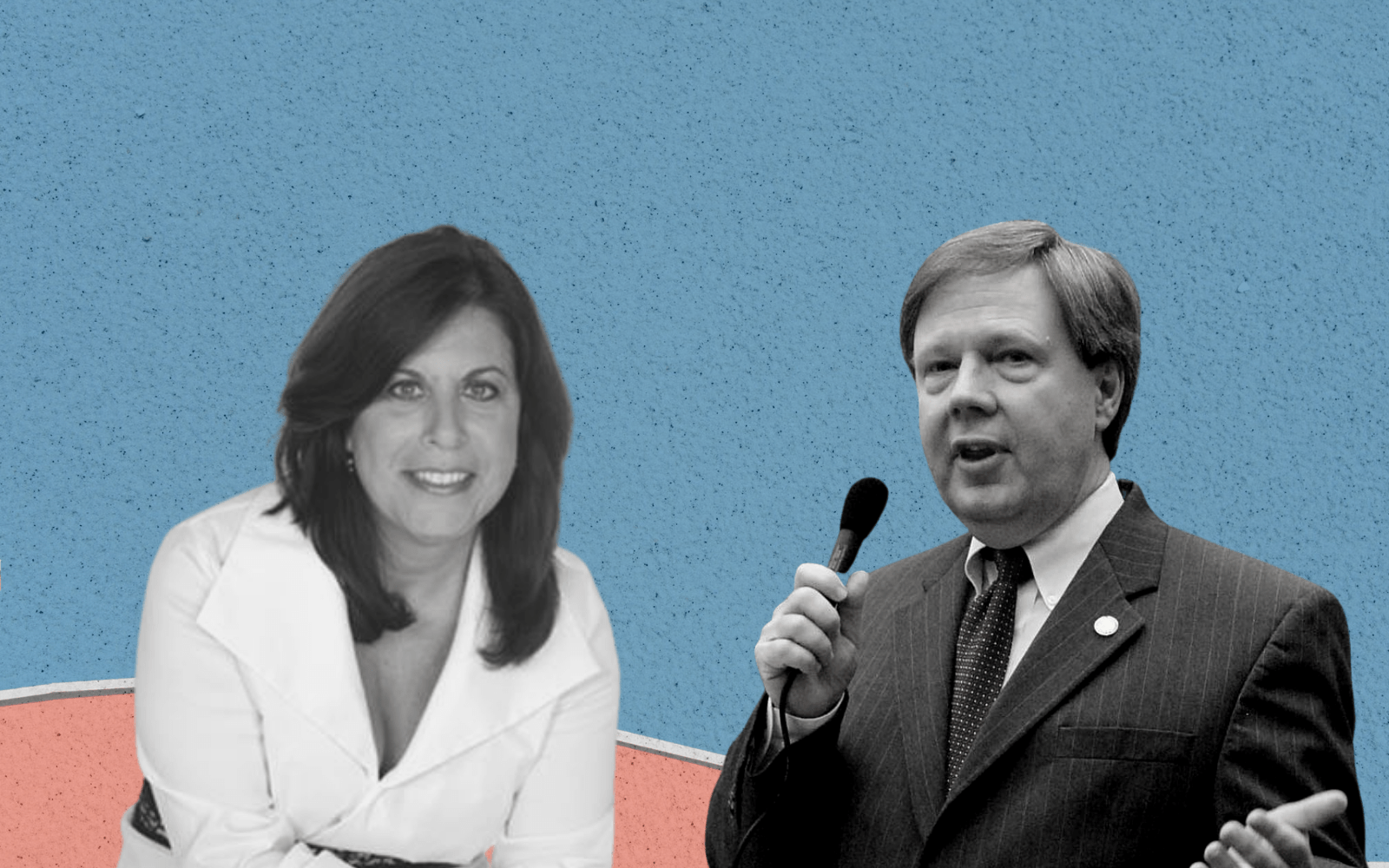 The two are no strangers to vicious dueling.
Seminole County's House District 29 features a rematch between a Republican incumbent and a Democratic challenger who do not like each other. Rep. Scott Plakon's and Tracey Kagan's second bout already has drawn more money than the pair spent throughout 2018.
Plakon, the Republican and publisher from Lake Mary, has topped the $200,000 mark in fundraising, including $20,000 he lent his own campaign, according to the latest campaign finance reports filed with the Florida Division of Elections, through August 21.
Kagan, the Democrat and a lawyer from Longwood, topped $100,000, according to the latest reports.
That compares with the $177,515 Plakon spent and the $97,730 that Kagan spent in 2018 when Plakon narrowly defeated Kagan, 51%-49% to retain his HD 29 seat representing parts of central and western Seminole County. In that 2018 contest, Kagan had a tough Democratic primary battle to win first. In 2020, Plakon had a much lighter contest in the Republican primary.
Plakon enters the General Election with $154,917 in the bank. To date, he has raised $207,090, including a personal loan. Kagan enters with $84,402 left after spending. She has raised $111,867.
In the first three weeks of August Kagan collected $22,000 in new donations. Plakon picked up a little more than $18,000.
Both state parties have begun to address the race, seen as a tough battle between two candidates who've had many harsh words about each other. The Florida Democratic Party put $5,000 into Kagan's campaign in August, and provided about $1,000 worth of staff support in late July. The Republican Party of Florida has provided about $13,000 in research, polling and staff support to Plakon's campaign.
Republicans have about a 3% advantage in voter registration in HD 29.
On Monday, Kagan touted her broader donor base, saying her grassroots campaigns was one of the best among Democratic fundraising efforts. She has received more than 800 donations compared to fewer than 300 for Plakon. Kagan has received 39 maximum$1,000 checks, 29 of which came from individuals, with the others from businesses and political action committees. Plakon has taken in 152 $1,000 checks, with 26 coming from individuals and the rest from businesses and political action committees.
"We are people-powered," Kagan declared in a news release Monday. "This campaign has been surging because we are mobilizing support all across Florida. People want change. The mass death we have seen in Florida, the economic collapse — these disasters were preventable, had the current leadership in Tallahassee acted early and acted swiftly. They did not, and Floridians have paid with their lives and their livelihoods."