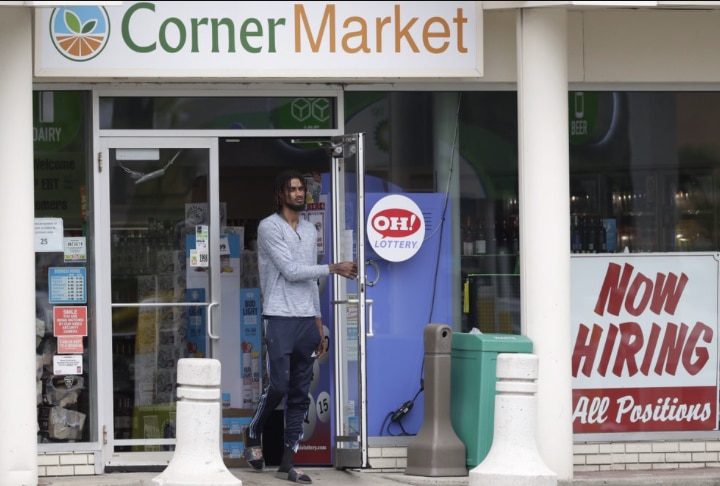 Smaller than hoped for slice of the 12 million jobs lost in crisis.
U.S. companies added jobs at a modest pace last month, a private survey found, a sign that while hiring continues, it is only soaking up a relatively small proportion of the unemployed.
Payroll processor ADP said Wednesday that businesses added 428,000 jobs in August, a figure that before the pandemic would have represented a healthy gain. But the increase represents a small slice of the 12 million jobs that have been lost to the spread of the coronavirus.
ADP said the bulk of the gains were at large companies, which added 298,000 jobs. Small businesses with less than 50 employees gained just 52,000 positions, while medium-sized firms — with between 50 and 499 employees — added 79,000 jobs.
"Given the enormous job losses during the viral recession, job growth of around 400,000 per month means that it would take years for the labor market to recover from the coronavirus pandemic," Gus Faucher, an economist at PNC, said.
ADP's figures do not include government workers and frequently diverge from the Labor Department's official jobs report. The August jobs report from the government will be released Friday. ADP revised up its July job gain to 212,000, but that is still far below the 1.8 million additional jobs that month reported by the federal government.

Economists forecast that the Labor Department on Friday will report that 1.4 million jobs were added in August, while the unemployment rate is expected to have fallen to 9.8% from 10.2%, according to data provider FactSet.
At the same time, United Airlines said Wednesday it plans to furlough 16,370 employees. That's actually good news.
The toll is down from an earlier target of 36,000 after thousands of workers took early retirement, buyouts, or long-term leaves of absence with the industry facing a slow recovery from the pandemic.
Airline officials said the final number could come down further before Oct. 1, when a prohibition on furloughs ends. They said the furloughs would be postponed if Washington approves another $25 billion to help passenger airlines cover payroll costs.
Flight attendants will bear the brunt of the cuts, with 6,920 getting furlough notices. About 2,850 pilots, 2,010 maintenance workers and 1,400 management and support staff would also lose their jobs.