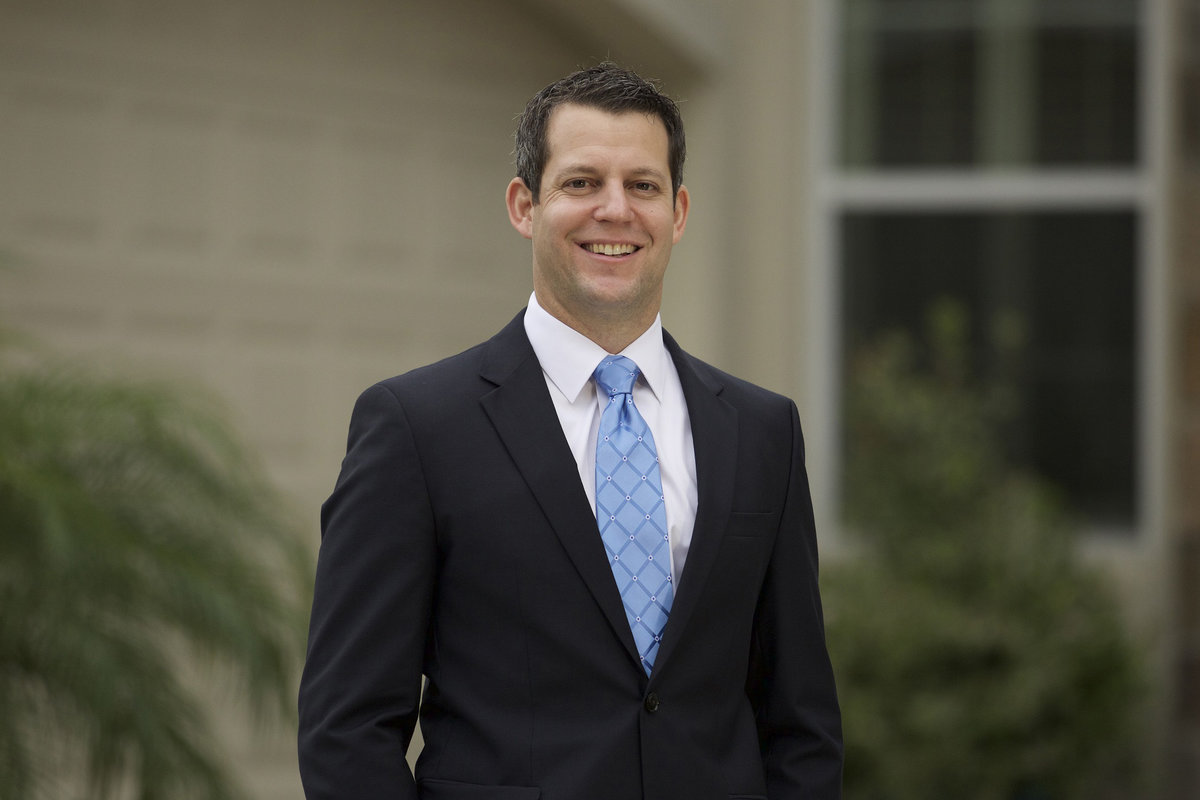 One ad highlights Warren's new policy removing guns from domestic abusers.
State Attorney Andrew Warren launched the first digital advertisements of his re-election campaign Tuesday.
"Moms Demand" and "Reduced" are positive spots highlighting Warren's work taking guns from domestic abusers and reforming the local criminal justice system.
"52 Women in this country every month are shot and killed by a domestic partner," Melissa, a gun safety advocate says in "Moms Demand".
She goes on to credit Andrew Warren for making children, partners, and the community safer through policies allowing law enforcement to remove weapons from abusers, which went into effect in 2017.
"Every time we allow a domestic abuser access to a firearm, we put that abuser's partner, our law enforcement officers and the entire community in danger," Warren said at the time. "We don't need to wait for Tallahassee or Washington to act because we have laws on the books that can protect domestic violence victims. It's about time we started aggressively enforcing those laws, and that's exactly what this office is going to do."
In "Reduced", running today on digital platforms throughout Hillsborough county, Warren narrates the add touting his work prosecuting fraud as a federal prosecutor and reducing crime as State Attorney.
"As a federal prosecutor, I took on fraud. As State Attorney I've reduced crime and reformed our criminal justice system. I'm committed to the fight for justice," Warren says in the ad.
Both ads are short and punchy, just 15 seconds each.
"Reform is on the ballot," Warren said in an accompanying news release. "We can't go back to the outdated policies of the past."
Warren faces Republican Mike Perotti in the Nov. 3 General Election. While Perotti has aggressively raised funds for the race — bringing in more than $92,000 since entering the race in February — Warren has a major cash advantage, having raised nearly $417,000 since 2019.
Warren has spent just over $80,000 so far, leaving him with more than $337,000 still on hand. Perotti, meanwhile, has less than $42,000 on hand.
Perotti is running as a law and order candidate and an alternative to Warren's progressive reform agenda. He rejects what he describes as Warren's track record of decriminalization and reduced sanctions, arguing to the Tampa Bay Times in February that such measures "overshadow individual accountability and victim advocacy."
But Warren stands by his priorities.
"[Our prosecutors need] to think about the cases in front of them not as a person to be prosecuted, but as a problem to be solved," Warren said earlier this year at a Cafe Con Tampa speaking event.
Under his leadership, the State Attorney's Office has diverted 700 kids and 850 adults annually from the criminal justice program by utilizing civil citations for misdemeanor first offenses in many cases. The majority of those diversions were related to marijuana possession.
In addition to civil citations, Warren has also increased the use of problem-solving courts. Those are things like drug court, which offer alternatives to incarceration through treatment programs and various community service opportunities.
Warren called the courts, which work with juveniles, veterans and people suffering from addiction and mental health issues, a backdrop for an overall rehabilitation program. People who go through problem-solving courts are also given access to social services to ensure that once their case has been closed they still have access to things like housing, counseling or job placement assistance.
Those types of measures, Warren believes, reduces recidivism and allows the agency to focus on more severe crimes.