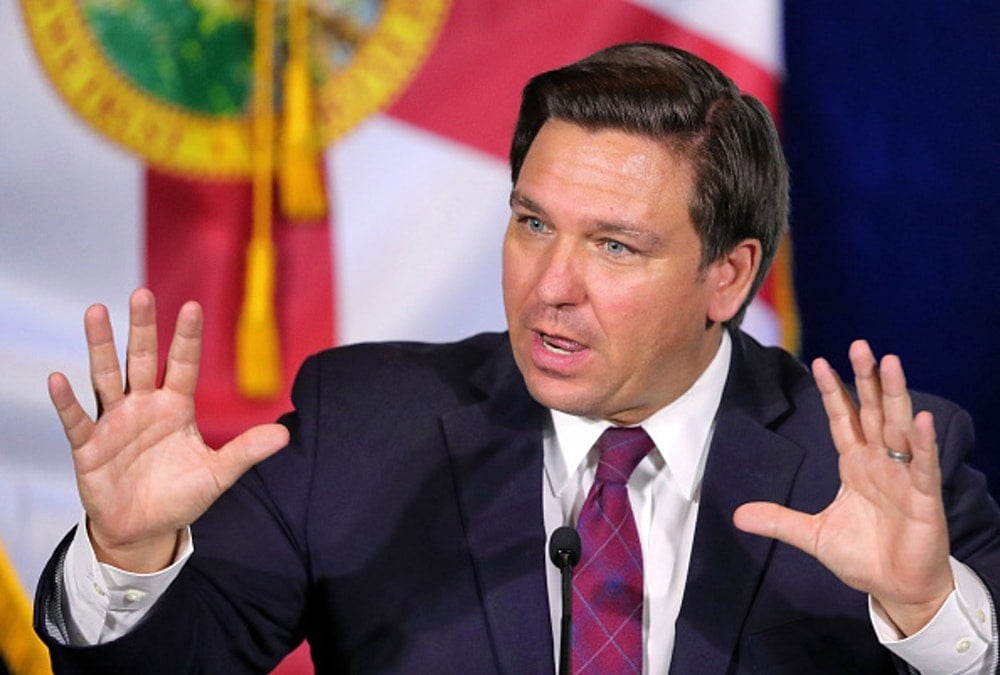 The Governor saw a 2 point drop in his net COVID-19 response approval.
Support for Gov. Ron DeSantis' pandemic response slipped slightly over the last half month, pushing his approval slightly  further underwater.
That's according to the latest CNBC and Change Research battleground state poll, which saw the Governor's approval rating on the issue fall 1 percentage point to 48% in the last two weeks.
A month ago, his approval reached its lowest mark a second time since the first time pollsters posed the question, bottoming out at 42% amid his push for schools to reopen. Later in the month, his COVID-19 response approval bounced back to 49% with 51% expressing unfavorable views.
Now 52% of likely voters in Florida disapprove of the Governor's response, a gain of 1 point.
The survey took results from likely voters Sept. 4-6. Between that survey and the previous one Aug. 21-23, hopeful signs for a subsiding pandemic continued, but cases among Floridians aged 15 to 24 started growing.
An NBC News/Marist Poll survey found DeSantis' overall job approval split at 44% in favor and 44% opposed. The Governor does not face reelection until 2022.
The Change Research poll a month ago was the second time DeSantis had scored just 42% support. The first time was in mid-April.
An early April poll by CNBC and Change Research implied a lower approval rating but posed the question differently. Then, 69% of Florida voters said DeSantis wasn't doing enough on the pandemic while another 4% said the Governor was too aggressive in his response. For 23% of voters, his response was just right.
The semimonthly poll focuses on six "States of Play" — Arizona, Florida, Michigan, North Carolina, Pennsylvania and Wisconsin — ahead of the presidential election. Of other battleground state governors, DeSantis has repeatedly performed better than only Arizona Republican Gov. Doug Ducey, who netted 37% support in the latest poll, a decline of 2 percentage points.
Across all six battlegrounds states, 50% of likely voters found opening schools unsafe, while only 36% found it safe.
The pollsters also found former Vice President Joe Biden retaining his lead in Florida to President Donald Trump. Biden retained his 49% to 46% lead in Florida while losing 2 points nationally for a 49% to 43% lead.
The online survey received answers from 1,144 likely voters in Florida and 1,902 for the national poll.