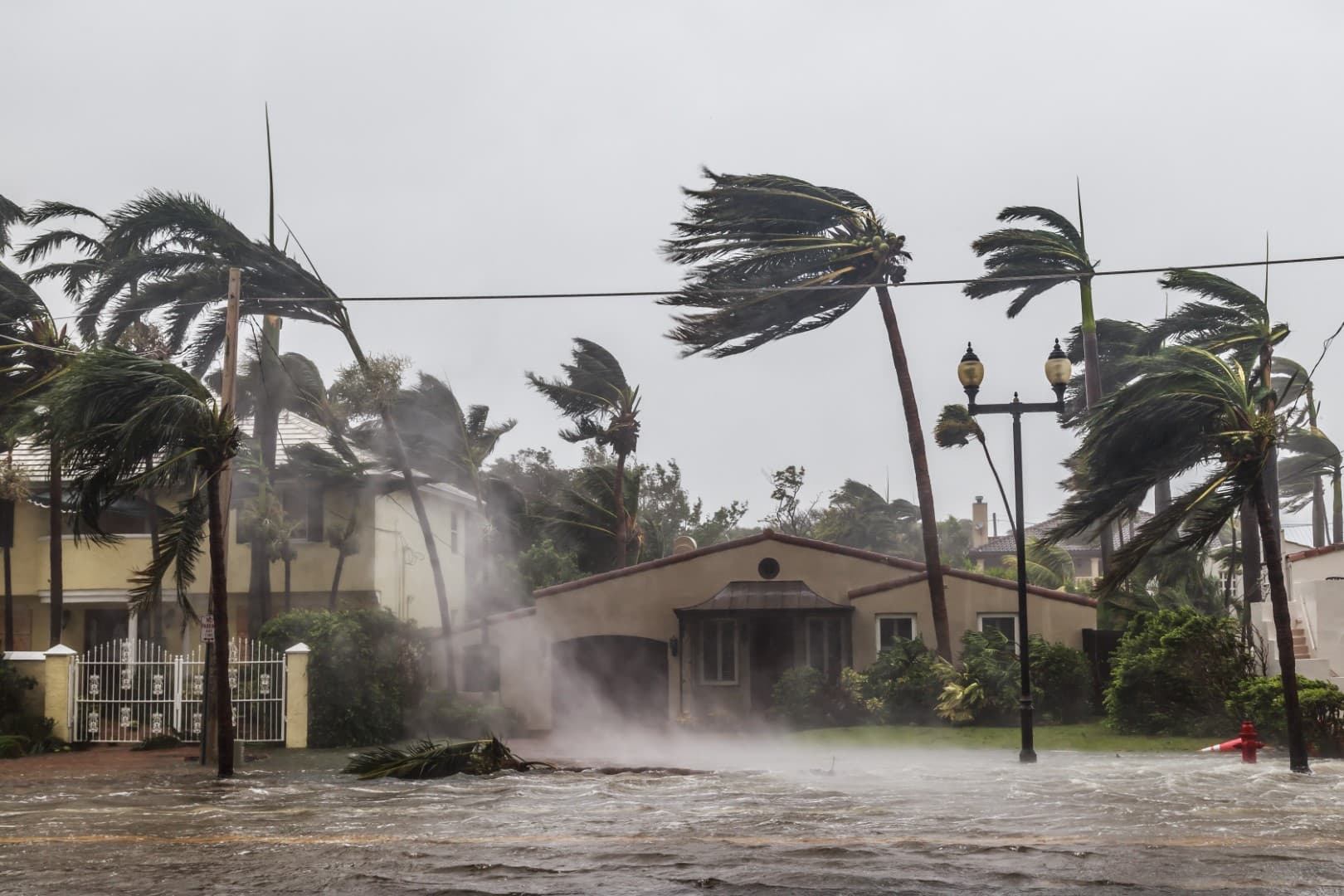 More than two-thirds of those surveyed thought debris removal was covered. It's not.
With Tropical Storm Sally making its way toward Louisiana and dumping rain along Florida's Gulf Coast Sunday and into Monday, a group that focuses on hurricane preparedness and education released a new survey showing Floridians worry about being unable to adequately and quickly recover from a storm.
Get Ready Florida, an initiative of the nonprofit FAIR, surveyed 1,582 Florida voters from Aug. 31-Sept. 2 and found 68% couldn't afford a $5,000 deductible for hurricane coverage, the average in Florida. Further, 16% mistakingly think their homeowner's insurance covers debris removal, which it doesn't.
More than one in four respondents said they had challenges with tree and debris removal before. About a third of respondents (31%) said they would be willing to pay more on their policies to include such coverage.
"In the most hurricane-vulnerable state in the nation, millions of Floridians roll the dice by going without adequate insurance to help them through the ordeal," said Jay Neal, president of the FAIR Foundation and a key partner in the survival initiative. "This survey shows that while many Floridians lack a clear understanding of what their insurance policy covers, they recognize the wisdom of having their cities and counties prepared to clean up the mess after a storm."
More than two thirds of respondents said they want local governments to plan ahead by lining up debris removal services in advance of a hurricane or tropical storm so recovery can go quicker. That support includes using tax payer funds to cover the cost for contracted cleanup services.
The survey notes that since 2005, when Hurricane Katrina devastated New Orleans, many local governments, but not all, have been implementing such advance policy.
"As increasingly powerful storms leave even bigger cleanup challenges, more and more local governments are recognizing that they can't do it all themselves. By engaging the services of disaster response companies, local governments can then concentrate on their communities' other immediate needs," said Brittany Perkins Castillo, CEO of Deerfield Beach-based AshBritt Environmental, a nationally renowned rapid-response disaster recovery contractor.
Hurricane season is currently at its most active point in the season and already has broken previous records, with Sally being the earliest s-named storm on record. Previous storms this season have also broken records for their corresponding letters.
The National Hurricane Center is currently tracking four named storms at once — Sally in the Gulf of Mexico, Hurricane Paulette near Bermuda, Tropical Depression Rene in the mid-Atlantic and Tropical Storm Teddy in the South Atlantic.
Despite the active season, Florida has so far avoided any significant damage this year, but there is still plenty of time in the season for that to change.
Tropical Storm Teddy is currently forecast to strengthen into a hurricane Tuesday afternoon. However, its current predicted path has it moving northwest toward possible landfall along the Atlantic coast north of Florida.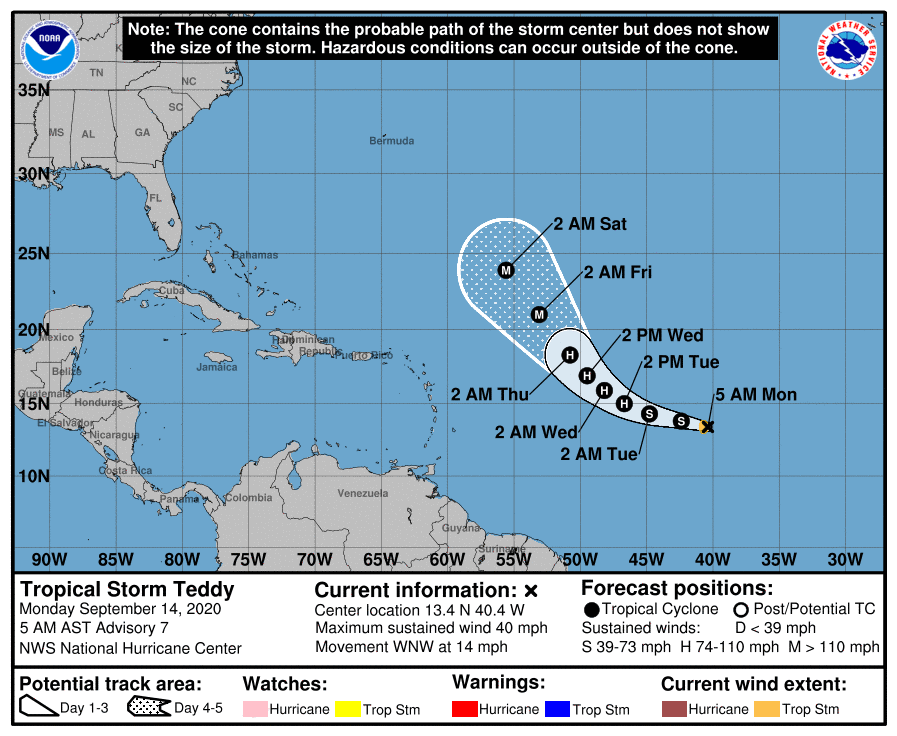 Emergency management officials encourage Floridians to not only prepare for hurricanes with supplies, but also to check their homeowner's insurance policies to ensure they are adequately protected.
"One of the great challenges Florida faces is that it adds enough people each year to fill an entire city, and those newcomers — and many who have lived here for years — don't really know what they have and what they need when it comes to hurricane insurance," said Craig Fugate, a Florida native who served as the top administrator of the Federal Emergency Management Agency. "Flooding is not covered by your homeowners insurance and requires a flood policy for protection, and flood risk is growing due to more extreme rainfall events during hurricane threats. It's a good idea for everyone to check their insurance policies now, add flood coverage, and for local governments to get themselves as prepared as they can."