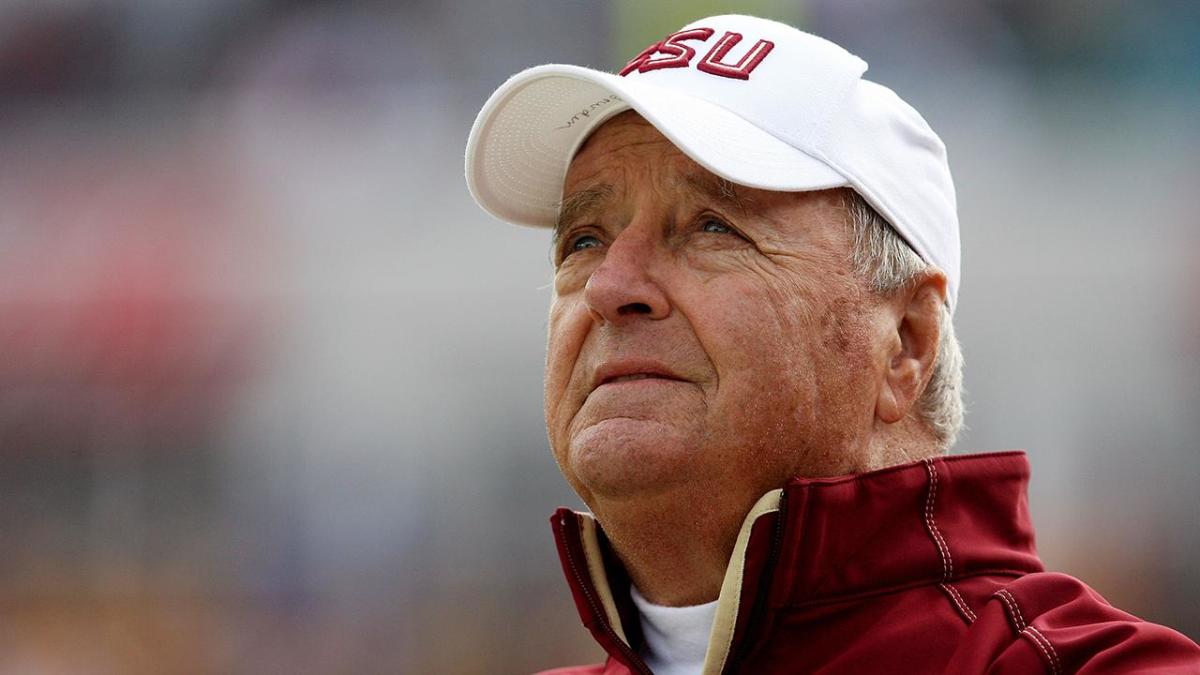 Bowden turns 91 next month.
Former Florida State University football coach Bobby Bowden has tested positive for coronavirus, he told the Tallahassee Democrat on Monday.
Bowden is revered as a legend in Florida State football, and was diagnosed with COVID-19 after his release last weekend from a Tallahassee hospital, where he was being treated for a leg infection, which followed the removal of skin cancer spots. Bowden says his leg feels better but remains wrapped. He turns 91 next month.
Bowden told the Democrat he feels fine and has not yet had any symptoms associated with the virus like fever and breathing issues.
Bowden reported to the paper that he is the only person in his household to test positive for COVID-19, and is quarantining himself from his wife Ann, daughter Robin and grandson Hunter.
According to the report, the former coach spent the weekend relaxing by watching college football.
FSU's current coach Mike Norvell tested positive for COVID-19 in mid-September, forcing him to miss the FSU-Miami game two weekends ago. He returned to practice last week, according to the Democrat.
Bowden coached FSU football from 1976 to 2009. He won two national championships at the university and boasts more than 300 victories across 34 seasons. The legendary coach was inducted into the College Football Hall of Fame in 2006.
From 1987 to 2000, Bowden and the Florida State Seminoles finished every season with at least 10 wins and in the Top 5 of the Associated Press College Football Poll.
Bowden has lived a long life rooted in college football. He was West Virginia University's coach in 1970 when a plane crash involving the Marshall football team killed 75 people. After the crash, Bowden welcomed the new Marshall coaching staff to Morgantown to study West Virginia's spring practices.
This year is the 50th anniversary of the plane crash, according to AP News. Bowden was selected to speak at an awards dinner at Marshall University this past spring to recognize donors and honors student-athletes.