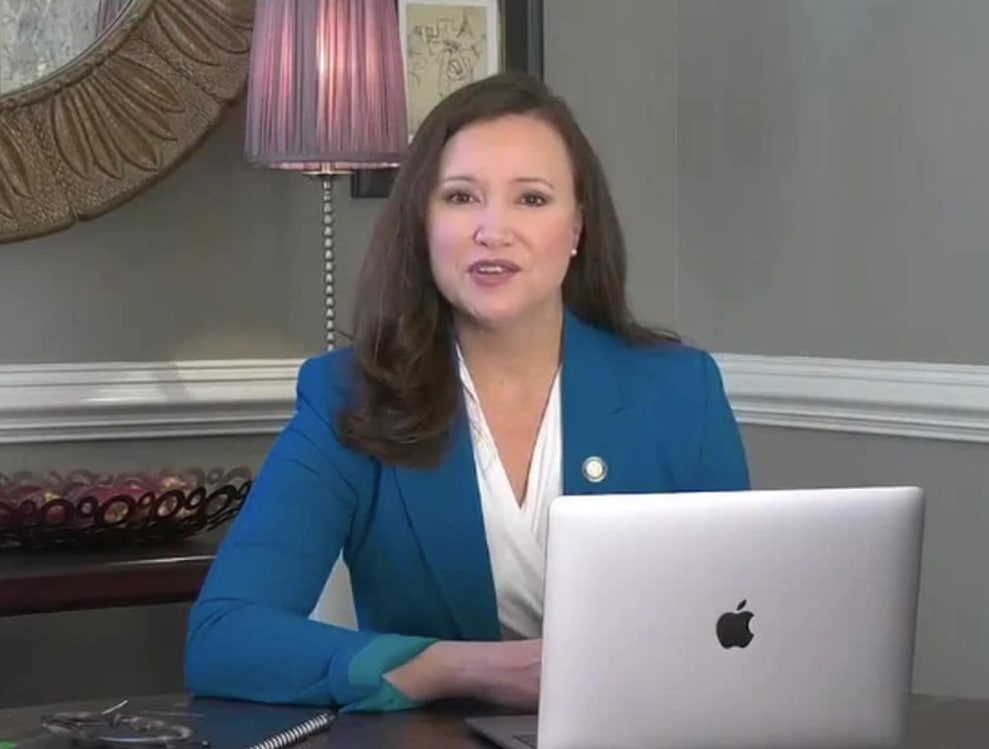 The online summit will be available online for 18 months. 
Attorney General Ashley Moody on Monday delivered her opening remarks at the 2020 Human Trafficking Summit, which is being held virtually for the first time in the event's history.
As of Tuesday morning, Moody announced more than 6,400 people from more than 40 states have logged onto the website and viewed various presentations. The Summit will give attendees access to dozens of free online presentations from speakers across the nation.
"2020 has been a challenging year," Moody said in her opening remarks. "The COVID-19 pandemic upended the way we live and work and has brought new battles in our fight to end human trafficking. With firm resolve we are all here virtually so we can keep up the fight because the criminals who exploit women men and children for profit are no way deterred by this pandemic."
The event will  feature state leaders including University of Central Florida President Alexander Cartwright, Department of Children and Families Secretary Chad Poppell and Department of Juvenile Justice Secretary Simone Marstiller.
The event will also feature area experts who will host breakout sessions on topics ranging from law enforcement and health care to policy and research.
"We are here virtually because we know that the only way to eradicate this evil criminal enterprise is to come together and to learn from one another," Moody continued.
University of Florida football legend Tim Tebow delivered the event's keynote speech. While Tebow is known for his accomplishments on the field, he is also celebrated for his work off the field. In 2010, he created the Tim Tebow Foundation. The foundation, among other missions, works to end human trafficking and improve the lives of children.
"Would you be willing to join arm-and arm, hand-and-hand and say no more," Tebow implored.  "Together, there is power."
The Florida Human Trafficking Council was created in 2014. They are tasked with combating human trafficking and holding an annual statewide summit.
The online summit will be available online for 18 months.
More event details can be found online.