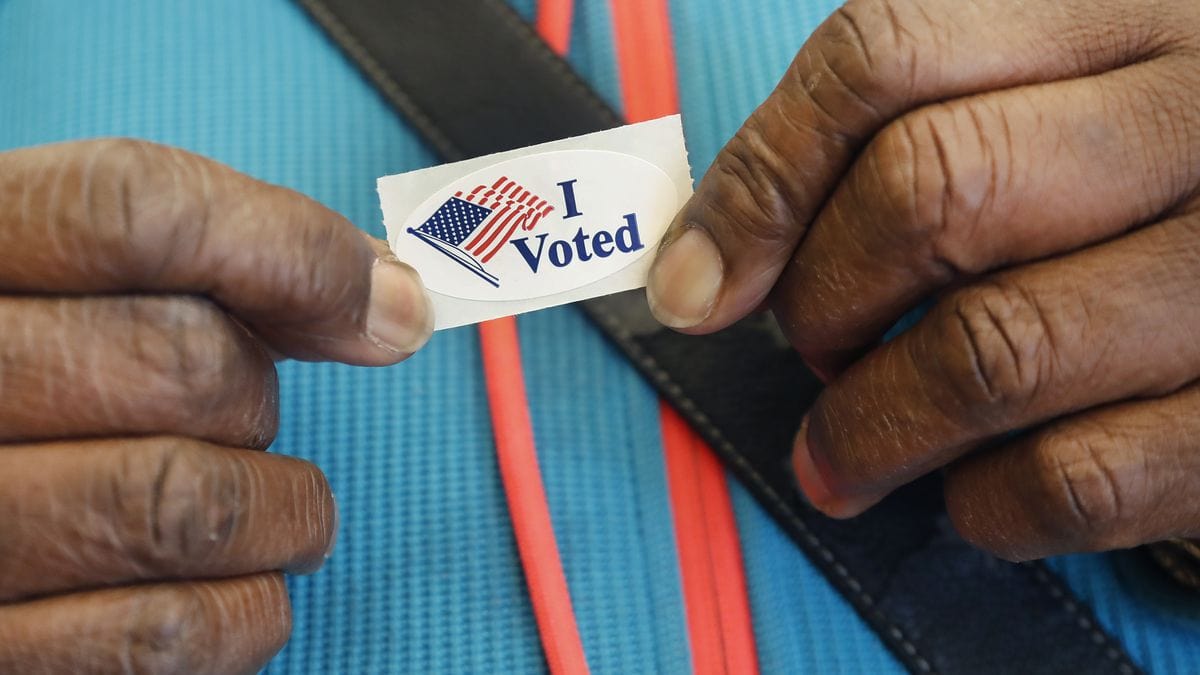 The coalition said it would target nearly 200,000 voters, in English, Spanish and Creole.
Four progressive-aligned groups working on outreach to Black and Hispanic voters in Florida are forming a new coalition aiming to reassure them of integrity in the election and to help individual voters cure provisional or rejected ballots.
Parent groups Poder Latinx, Equal Ground Education Fund, Hispanic Federation, and Black Voters Matter [Florida] announced The Coalition for Black and Brown Ballot Access Tuesday. The coalition pledged a six-figure expenditure on its campaign to reassure voters of election integrity before and after they vote.
The coalition intends to use targeted, digital and mobile advertising and direct voter contacts during the last 14 days of the election to increase voter confidence and turnout in historically low turnout, predominantly minority precincts across the state. In a news release, the coalition promised it would be "pushing back against the misinformation that vote-by-mail is not safe."
The coalition said it would target nearly 200,000 voters, in English, Spanish and Creole.
The coalition also promised to follow that with resources and efforts to help voters cure problem ballots in Black and Hispanic communities to assure their votes are counted.
Poder Latinx and Equal Ground have previously launched voter outreach efforts with money provided by former New York City Mayor Michael Bloomberg and entertainer Tyler Perry, respectively. However, the coalition's efforts are not backed by Bloomberg money.
"Florida is not just a state that is won at the margins, but it is also a state that regularly sees attempts at voter suppression in Black and Brown communities. Especially during this pandemic, it is imperative that we work to ensure that folks are confident about their ability to cast their vote," Phillip Jerez, campaign manager for the Coalition for Black and Brown Ballot Access, stated in a news release.
"From Miami-Dade, to Jackson County and across every corner of the state, we're going to make sure that voters feel confident in not only their ability to vote, but that their vote is counted and will fight so that the right to vote for everyone is protected during the most critical election of our lifetime," he added.
Specifically, the effort will work in Alachua, Bay, Broward, Duval, Escambia, Gadsden, Hillsborough, Jackson, Jefferson, Lake, Leon, Madison, Marion,  Miami-Dade, Okaloosa, Orange, Osceola, Palm Beach, Pinellas, Polk, Seminole, St. Lucie, and Volusia counties.
"Our votes are a vehicle for change and our chance to exercise our power. People have been rising up and there is a direct connection from the protest, to politics, to power. Our coalition of black and brown communities proves that together we win. This election will decide our nation's trajectory not just for the next four years, but for a generation. But we're ready and fired up," said Rhyane Wagner, Florida state coordinator for Black Voters Matter.
Added Yanidsi Velez, Florida and Southeast director for Hispanic Federation: "Hispanic Federation values the power of the vote and recognizes that Black and Latino communities have faced historical obstacles in having our votes counted. Unfortunately, many in our communities continue to experience voter suppression, misinformation, and for the Latino community specifically, a lack of access to Spanish language election materials. This is why Hispanic Federation joins these voter protection efforts as a member of The Coalition for Black and Brown Ballot Access."