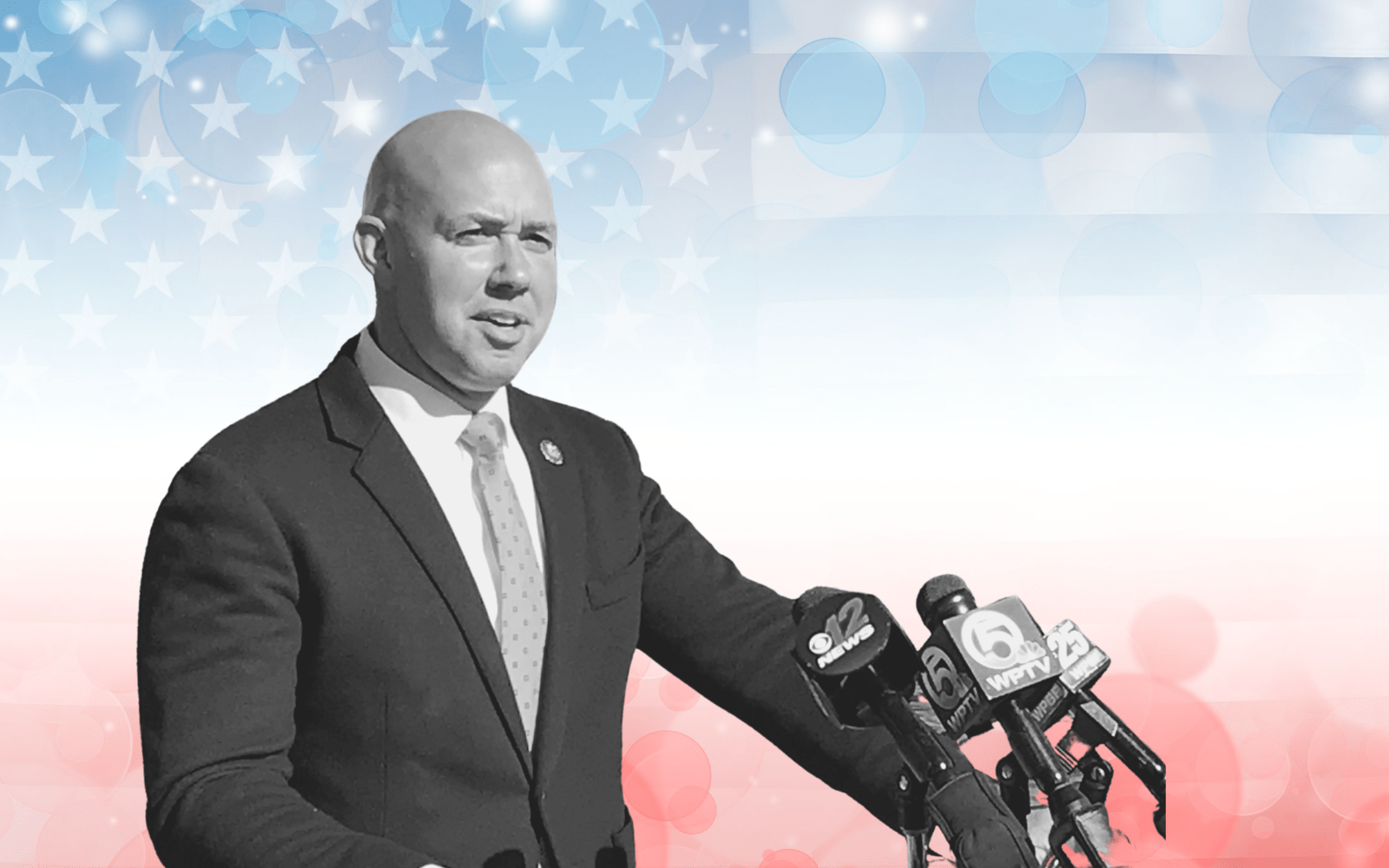 Mast also outraised Keith by close to $100K.
Republican Rep. Brian Mast continued flexing his cash advantage in Florida's 18th Congressional District, as he outspent his Democratic opponent by nearly $720,000 in the first two weeks of October.
That's according to pre-General Election financial forms filed with the Federal Election Commission. Those reports are the final pieces of comprehensive financial information candidates are required to submit prior to the Nov. 3 General Election.
Mast spent more than $913,000 during the period. His opponent, Democrat Pam Keith, spent just under $197,000. Mast also outraised Keith by a $291,000-$195,000 margin.
The Republican incumbent has consistently been the better fundraiser of the two. Overall, he's raised more than $5.5 million this cycle alone as compared to $1.3 million for Keith.
That allowed Mast to spend big between Oct. 1-14. The latest reports pick up where the most recent third quarter reports left off.
Mast spent nearly $402,000 with the Miami-based firm Noiseworks Media for a media buy and digital consulting. He shipped $123,000 to Response America for direct marketing and another $109,000 to Red Rock Strategies for digital consulting.
Keith spent the majority of her money with Joe Trippi and Associates. She sent more than $168,000 to the Maryland firm for costs related to TV advertising, digital ads and consulting.
As of Oct. 14, Keith is light on cash, with just under $105,000 remaining in her campaign coffers. Mast, meanwhile, is sitting on more than $1.1 million.
Mast's latest 48-Hour reports show a continued influx of money, with a $1,500 donation from Exxon Mobil's PAC and another $1,200 from the Republican Party of Palm Beach County.
Within 20 days of an election, all donations of $1,000 or more must be reported to the FEC. That requirement remains in effect until 48 hours before Election Day.
A St. Pete Polls survey in late September gave Mast an edge. That poll had Mast leading Keith 50%-42%. Non-party affiliated candidate K.W. Miller is also competing in the contest.
The Keith campaign countered with an internal poll in early October showing her winning 45%-43%. Publicly-released internal polls should be taken with a dose of skepticism, however. Though the findings could be accurate, campaigns have an incentive to withhold internal polls showing poor results for their candidate and only release favorable polls to the public.
Mast first won the seat in 2016 by more than 10 percentage points. In 2018, Mast again won by 8 points.
CD 18 covers parts of northern Palm Beach County — including West Palm Beach — and extends into Martin and St. Lucie counties. Candidates and campaign committees faced a Thursday deadline to report all financial activity through Oct. 14.