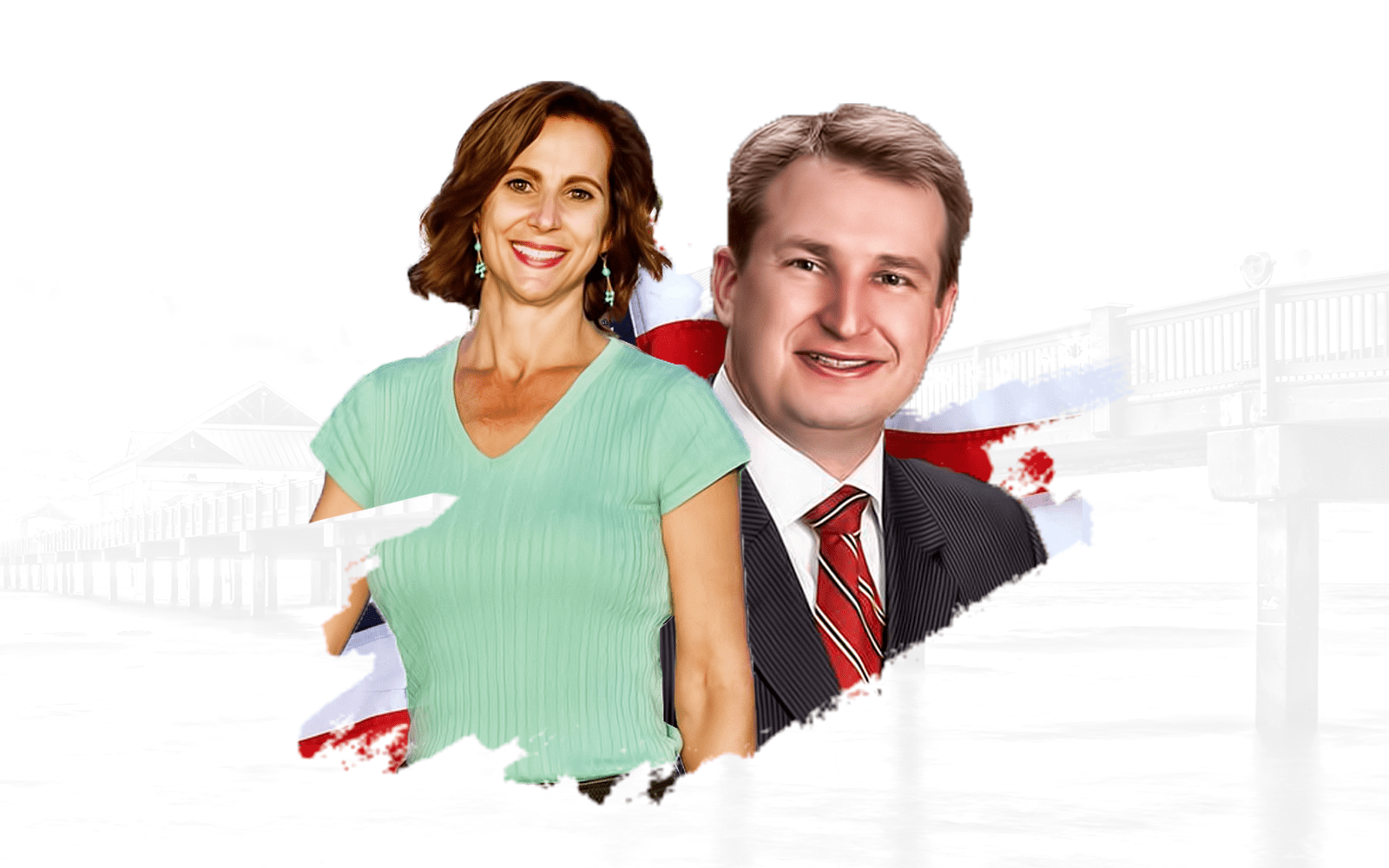 The contest is in many ways an archetypal battle in Florida.
For the better part of the first three years since Republican former Rep. Jason Brodeur launched his run for Senate District 9, it looked like he had an open track, but he always cautiously advised he needed to look over his shoulder.
Early this year, almost out of nowhere, Democrat Patricia Sigman emerged. She brushed aside a peck of other Democrats and quickly turned the SD 9 contest into one of the hottest races in the state.
Heading into Tuesday's election, the long-Republican stronghold covering Seminole County and southern Volusia County is up for grabs. Brodeur had amassed one of the largest campaign funds of any Florida candidate this year, but it has become almost moot as the parties and outside groups poured into SD 9, fueling fervent TV, mailers and digital advertising pushing and attacking.
The SD 9 contest is in many ways an archetypal election, testing the allure of a successful Democratic woman with limited political background against a business-oriented Republican man with establishment ties, playing out before a suburban electorate. There are similar contests underway throughout Seminole County, and across Florida, many of them being fought with searing intensity.
SD 9 gives Republicans a 2-point advantage in voter registration. Yet the one publicly-released poll of the race in recent weeks showed Sigman with a nine-point lead.
The district voted to support Democratic Sen. Bill Nelson and gubernatorial nominee Andrew Gillum in 2018 yet voted for Donald Trump in 2016. Local elections and state House races nearly all have gone Republicans' way until recently, and those that Republicans win have been won by closer and closer margins.
In Brodeur, Republicans have a three-term lawmaker and veteran campaigner. He is president of the Seminole County Regional Chamber of Commerce and has widespread support from the business community.
In Sigman, Democrats have an accomplished labor and employment lawyer who talks about having decades of experience fighting for the middle class and working people.
There also is an independent candidate in the SD 9 race, Jestine Iannotti of Winter Springs.
This fall, Brodeur, the Republican Party of Florida, the Florida Republican Senatorial Campaign Committee and others have stepped up TV, digital and mailer advertising, seeking to both push Brodeur as a political uniter and her as connected to radical, pro-violence, anti-police, socialist elements of the Democratic Party.
Brodeur has backed the campaign with more than $1 million.
Sigman is not without response. While her war chests haven't been on Brodeur's level, they've been well-stocked for her own TV, digital, and mailer advertising. Together with the Florida Democratic Party, the Florida Democratic Legislative Campaign Committee and others, they've defended her and charged that Brodeur's record in the Florida House helped lead to limited health care access in Florida and challenges to LGBTQ rights.
She has managed to put more than $500,000 behind her campaign.
Voters will learn which side prevails Tuesday, as voting concludes on Election Day.