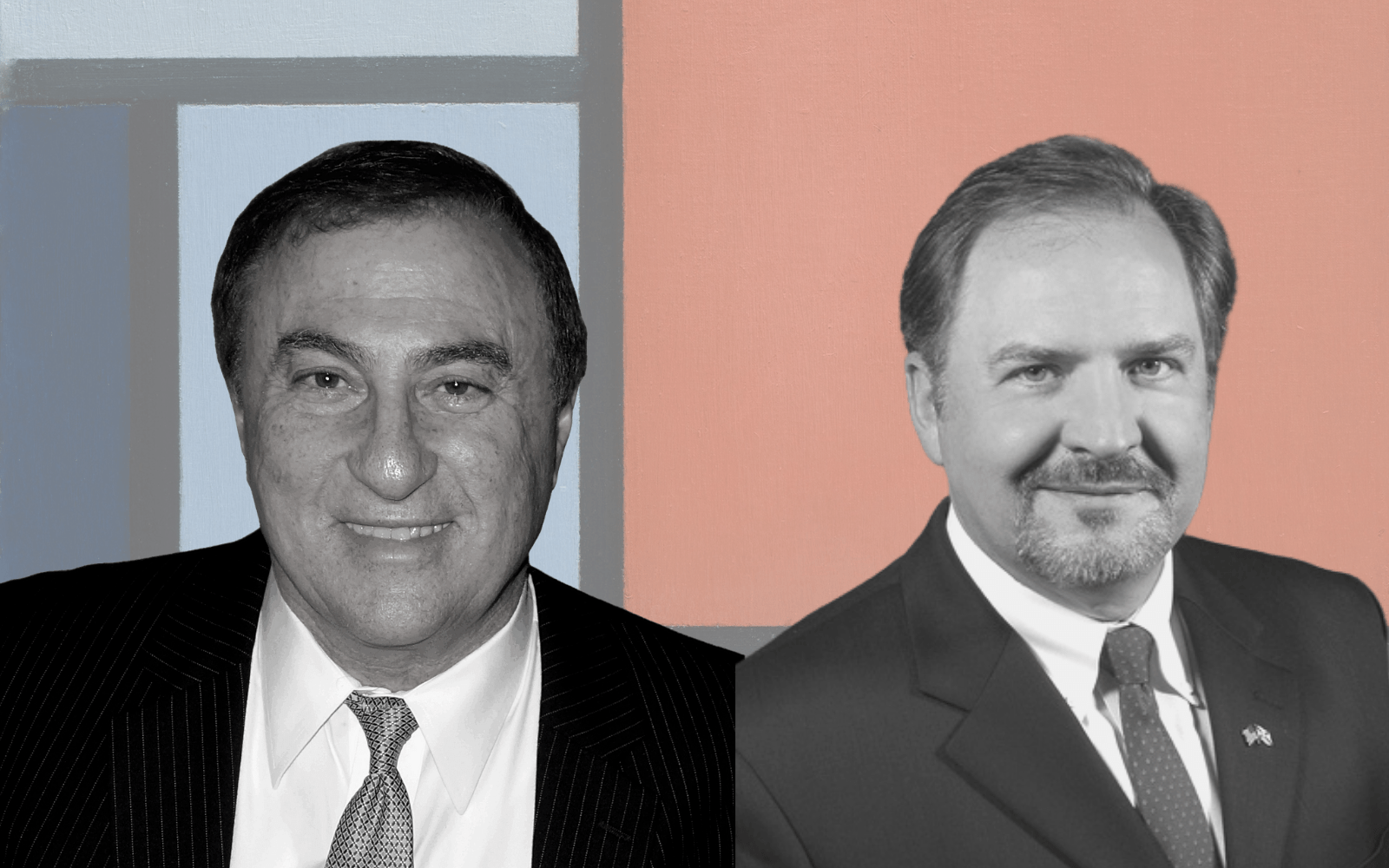 The office oversees 275 employees and is responsible for collecting more than $1 billion in tax revenue.
The Pinellas County Tax Collector race is riddled with critiques of both candidates — while one has faced allegations of poor office leadership, the other has shown faulty fiscal management.
Republican incumbent Charles Thomas has served as Pinellas County Tax Collector since 2017 and worked as chief deputy tax collector for 16 years prior. Democratic newcomer Joseph Saportas is a local businessman who owns an insurance company and serves as vice president to the Florida Democratic Hispanic Caucus.
Both candidates have been subjects of scrutiny, raising questions about the ability of each to manage the office that oversees 275 employees and is responsible for collecting more than $1 billion in tax revenue.
Thomas has faced complaints about his management of the office, leading a former colleague to resign and run against him in the Republican primary.
Although Thomas had a landslide win with 73% of the vote, former employee and primary candidate Joyell Bobala said she decided to run against her former boss because of, in part, "a lack of trust, a lack of transparency, favoritism" and "a demoralizing internal culture," according to the Tampa Bay Times.
Bobala spent 21 years in the office and worked under Thomas before resigning as tax supervisor in May. She also earned an endorsement from former Tax Collector Diane Nelson, who previously endorsed Thomas in the 2016 election after her retirement, a jab to Thomas and hinting at disappointment at the work environment within the office.
While Thomas' criticisms deal with the internal atmosphere within the office, Saportas has come under fire for campaign finance blunders — mistakes that may cause voters to think twice because of the financial nature of the position.
Saportas campaign fundraising fell under such scrutiny in June for potential illegal activity. His campaign finance report revealed glaring problems and potentially illegal contributions. The reports suggest fiscal incompetence as multiple amendments were needed to his first financial report.
Saportas filed his first finance report in early June showing $10,100 in contributions, which included $1,800 in self-contributions as well as $4,000 from donor Margie Katz and $3,000 from another donor, Samuel Sutton. However, contribution limits for county constitutional offices are $1,000, meaning $5,000 of the $7,000 collected from Katz and Sutton exceeded statutory limits.
Saportas responded by filing an amended report, refunding $6,000 to the two contributors, but offsetting those refunds with new contributions.
Saportas received additional $1,000 checks from Katz and Farber, listing the second check as loans, however campaign finance laws only allow for loans from candidates, not third parties.
Still scrambling, Saportas filed a third report covering the same period adding four more contributors, none of whom were listed on previous reports, who kicked in $1,000 each.
A spokesperson for Saportas' campaign said it was working with the Supervisor of Elections to remedy errors. Overall, the campaign filed five amended reports in the month of June.
Saportas' financial reports may raise a number of red flags, especially for a candidate running for Tax Collector, a position with massive fiscal oversight responsibilities.
It's not uncommon for candidates to file amended reports to correct minor errors or omissions. Though less common, candidates also sometimes file reports to refund excess contributions.
After the finance fiasco in June, Saportas did not appear to have any additional issues with campaign fundraising.
Since the start of his campaign, though, Saportas has trailed behind Thomas in funding. The Democrat managed to raise $25,614, while the incumbent collected $125,185. In expenditures, both candidates have dished out hefty chunks of their funds — Thomas has spent $78,754 and Saportas $20,878.
Thomas boasts Governor's Sterling Awards in 2013, 2016 and 2020. He also earned endorsements from local Republican leaders, including Pinellas County Sheriff Bob Gualtieri and Rep. Chris Sprowls, the incoming Florida House Speaker. Thomas also recently earned an endorsement from the Tampa Bay Times.
Saportas was endorsed by the National Organization for Women PAC, and received donations from the Largo/Mid-Pinellas Progressive Committee as well as several local Democratic branches.
The Tax Collector Office serves a variety of purposes, including issuing vehicle registrations, titles, drivers licenses and hunting and fishing licenses. The Tax Collector serves a four-year term.