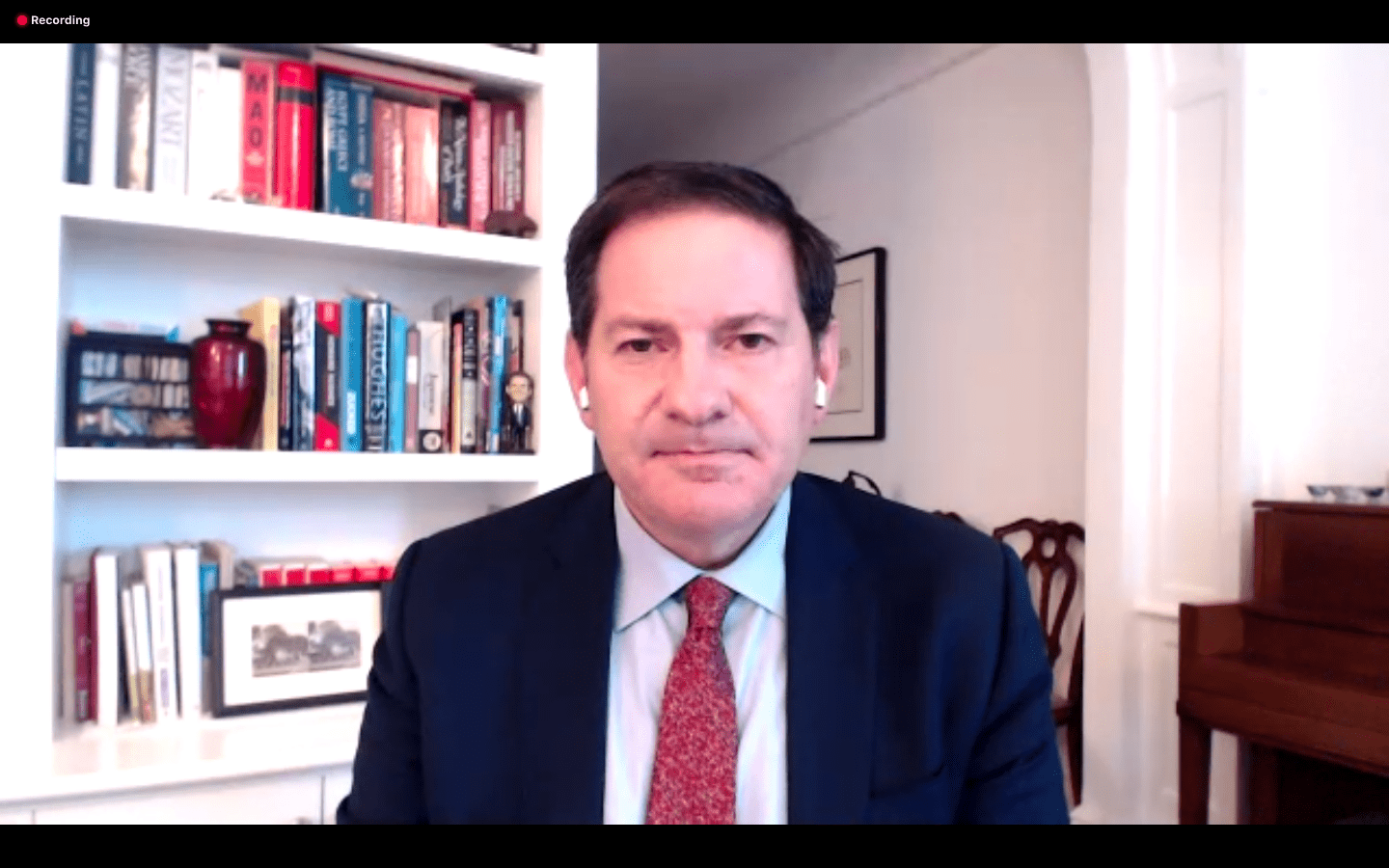 Halperin has covered every presidential campaign since 1988.
Political analyst Mark Halperin on Thursday plotted President Donald Trump's possible paths to re-election while speaking to the Capital Tiger Bay Club.
Halperin, a Harvard graduate and best-selling political author, contended Trump maintains a narrow road to reelection despite polling and news media suggesting a landslide defeat.
"We can talk about issues, tactics and strategy, personnel and the debates and everything else," he said. "But, in the end, it's about the electoral college. Right now, I think a lot of people in the press are understating the prospect of a Trump win."
Halperin identified six states he calls the "significant six." They are states Trump won in 2016 and must win again in 2020. They include Florida, Georgia, North Carolina, Texas, Ohio and Iowa.
Together,  the "significant six" would provide Trump 122 of 270 electoral votes.
"Just as a matter of political reality and mathematics, if the President loses a single one of these, he can't make it up anywhere else," Halperin said.
He added that polls suggest Trump is either close or ahead in all six states.
While Halperin thinks Biden is likely to win next week, he identified several outside factors that could propel Trump toward 270 electoral votes. One of those factors is what he described as the "secret Trump voter" who exists outside of polling data.
Halperin took issue with the screening process used to poll 'likely voters.' He contended the Trump campaign has pursued new voters in 2020, many of whom may fall outside the 'likely voter' category.
"I hear from people all the time who tell me they are voting for Trump and they'd never talk to a pollster in a million years," Halperin said.
Lastly, Halperin entertained the possibility of Trump gaining momentum during the campaign's closing days. He pointed to the New York Post's Hunter Biden story, the riots in Philadelphia, and the numerous campaign rallies as things that could give Trump a final boost.
"Joe Biden is a lot of positive things," he said. "He's not a young and exciting candidate. I believe the President — who leads a movement and Joe Biden doesn't — may just have more excitement on his side."
Halperin added that issues such as political correctness, crime, COVID-19 shutdowns and police shootings are some of the driving forces within Trump's base.