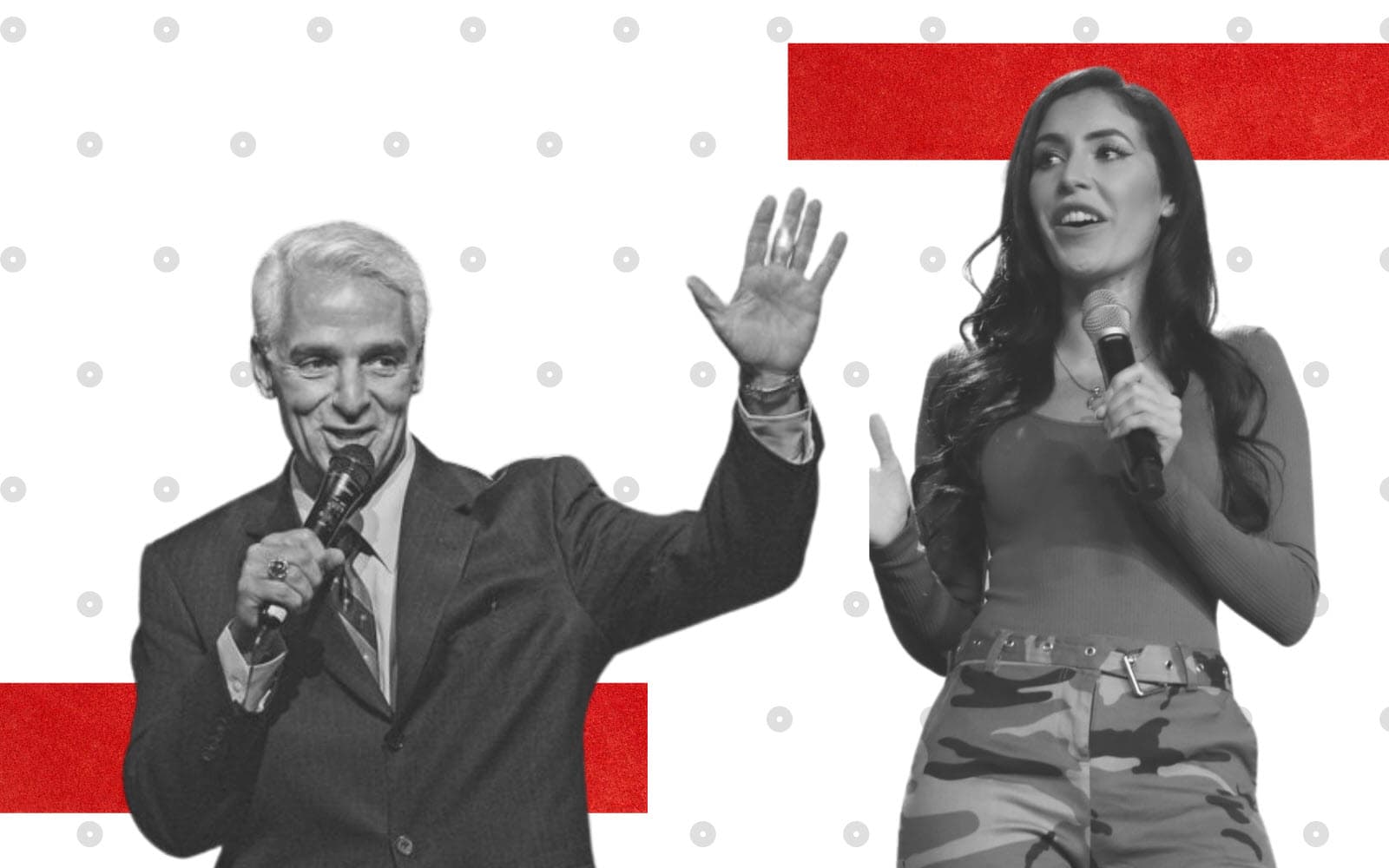 Reports are required for contributions in excess of $1,000 given within 20-days of the election.
Republican nominee Anna Paulina Luna is leading in last minute contributions against incumbent Democrat Charlie Crist as the two enter the final stretch for Florida's 13th Congressional District.
The 48-hour reports cover contributions in excess of $1,000 and are due to the Federal Elections Commission within 48-hours of receipt.
Luna has reported raking in about $70,000 since Oct. 15. Crist, not far behind, has accumulated about $51,000.
Because these reports only require disclosure of donations more than $1,000, a fair number of the donations listed are from political committees.
Luna's contributions include $5,000 from the Huck PAC, former Arkansas Gov. Mike Huckabee's political committee, as well as two $1,000 donations from Amalie Oil owners Carmen and Harry Barkett. Luna also received $2,500 donations from Maverick PAC U.S.A. and Great America PAC.
Crist's saw $5,00o donations from the CherPAC and the Machinists Non-Partisan Political League, as well as a $3,000 donation from Blue Origin PAC. The incumbent also reported a $2,000 donation from Rolls-Royce North America Holdings and the International Association of Firefighters.
Despite Luna's boost from the 48-hour reports, Crist still leads the race in the polls.
The incumbent is ahead 17 points over his Republican challenger, according to a new survey from St. Pete Polls released Thursday.
The survey, taken Wednesday among 1,280 likely voters in CD 13, shows Crist with 55% of the vote to Luna's 39%.
That's a one-point improvement from a previous poll in late August that found the Democratic incumbent leading by 16 points. Only 7% of voters indicated they were undecided or chose not to say who they supported.
Christ defeated 2018 Republican nominee George Buck by a 16 point margin.
Crist's massive advantage is buoyed by a sizable lead among independent voters, 58% to 34%, and through cross-over voter appeal with Republicans. More than 21% of registered Republicans polled said they would vote for the Democrat while just 11% of Democrats planed to vote for Luna.
Crist's lead is particularly remarkable in a district where Democrats hold just a 5 point voter registration advantage. Of the district's 524,400 voters, 199,240 are Democrats and 174,876 are Republicans.