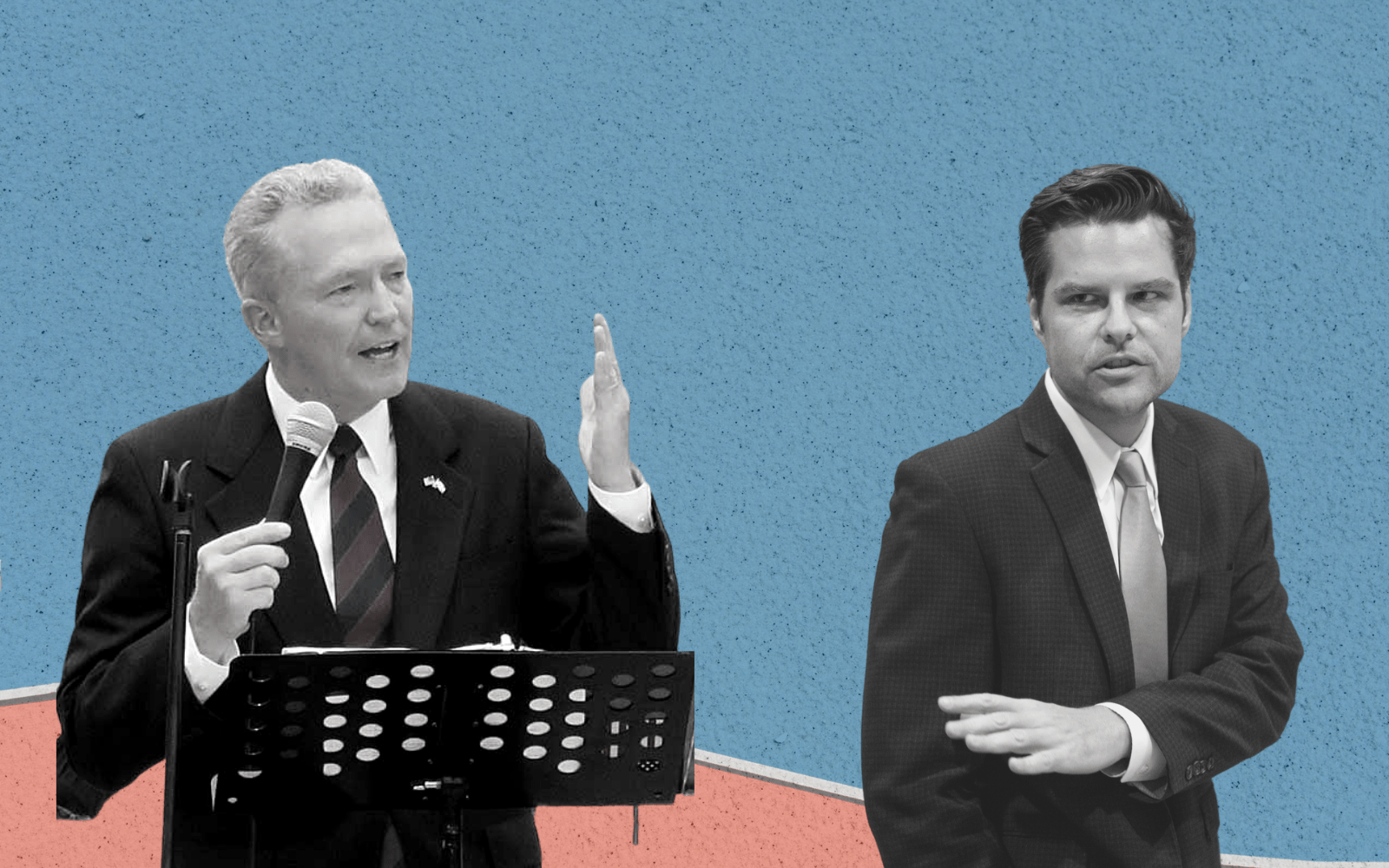 Gaetz will go on to serve a third term in the House.
Republican Congressman Matt Gaetz slammed the door on Election Day to challenger Phil Ehr in Florida's Congressional District 1.
Gaetz collected 64% or 279,747 votes to Ehr's 146,212. He took to Twitter shortly after 8 p.m. to give thanks to his constituents.
"From the bottom of my heart, I want to thank the great people of Northwest Florida for this overwhelming election win tonight," Gaetz said. "It's always special to win an election and receive a positive performance review from my bosses, the voters of this great district."
CD 1 is a right-leaning district that covers a portion of the Panhandle and spans across Escambia, Santa Rosa, Okaloosa and Walton counties. Gaetz will go on to serve a third term in the House.
The Gaetz victory marks the end for Ehr, a retired Naval Commander, and what was possibly his toughest mission yet:  convincing a deep-red district to oust President Donald Trump's most loyal congressional ally.
Ehr spent more than 16 months battling Gaetz for control of the western Panhandle. But unlike a traditional Democrat, he took a more unconventional approach.
He described himself as a "lifelong Republican" turned Democrat and along the trail, took shots at both sides of the aisle including House Speaker Nancy Pelosi.
2020 wasn't Ehr's first reach for the political apple. In 2018 he lost by 21 points in the Democratic primary to Jennifer Zimmerman, who went on to lose to Gaetz by a 34-point margin.
Gaetz, meanwhile, is a devout Trump loyalist and Republican provocateur who earned national notoriety on cable news. During his campaign, the Fort Walton Beach native aligned himself even more closely to Trump.
He was a frequent opener at Trump rallies and even opened for the President at the Republican National Convention. There, he described the November election as a decision between "strength or weakness, energy or confusion, success or failure."
"It's a horror film really," Gaetz told RNC viewers about "woketopians," adding: "they'll disarm you, empty the prisons, lock you in your home, and invite MS-13 to live next door."
Notably, Axios in October ranked Gaetz among the top five Republicans most loyal to Trump in Congress.