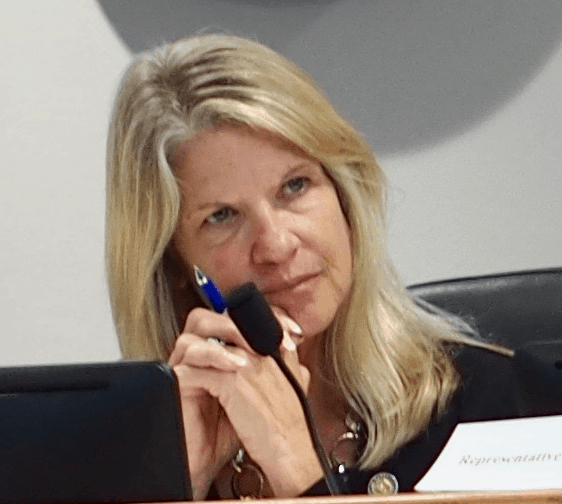 Debbie Mayfield, Tyler Sirois, Thad Altman, Randy Fine all win.
Republican Sen. Debbie Mayfield and Republican Reps. Tyler Sirois, Thad Altman, and Randy Fine coasted to reelections Tuesday in Brevard County.
The Republican sweep again thwarted Democrats' hopes that they might make inroads in Brevard, once a county that had been shading purple but which has moved back toward deep red.
Mayfield, of Indialantic, won a second term representing Senate District 17 covering southern Brevard and northern Indian River County, by defeating Scot Fretwell of Vero Beach. There also was an independent candidate in the contest, Phillip Snyder of Palm Bay. Unofficial early voting results showed Mayfield with 61%, Fretwell with 36%, and Snyder with 3%.
Sirois, of Merritt Island, won a second term in House District 51, in northeastern Brevard, by defeating Democratic challenger Joan Marie Majid, also of Merritt Island, by an unofficial early tally of 62% to 38%.
Altman, of Indalantic, won a third term to represent House District 52 in central Brevard, defeating Democrat Lloyd Dabbs of Viera by an unofficial early tally of 62% to 38%.
Fine, of southern Brevard, won a third term to represent House District 53 in southern Brevard by defeating Democrat Phil Moore of West Melbourne by an unofficial early tally of 55% to 44%.
Fine's district was the only one of the bunch that offered a competitive playing field for Democrats, with a voter registration that favored Republicans by only about 3 percentage points. But no help came for Moore, who was able to raise only about $20,000 for his campaign. Plenty came for Fine, who put together a reelection war chest of $336,000.
Mayfield, who raised more than a half-million dollars while her opponent gathered just $10,000, had a 14-point voter registration advantage in SD 17. Sirois' and Altman's voter registration advantages in HD 51 and HD 52 also were in double-digits.
Brevard Republicans also helped provide a reelection victory for Rep. Rene Plasencia in House District 50. That district covers part of northwestern Brevard including Titusville, but most of the district, and Plasencia's home, are in Orange County.
The other Senator representing Brevard, Sen. Tom Wright, was not up for reelection this year.