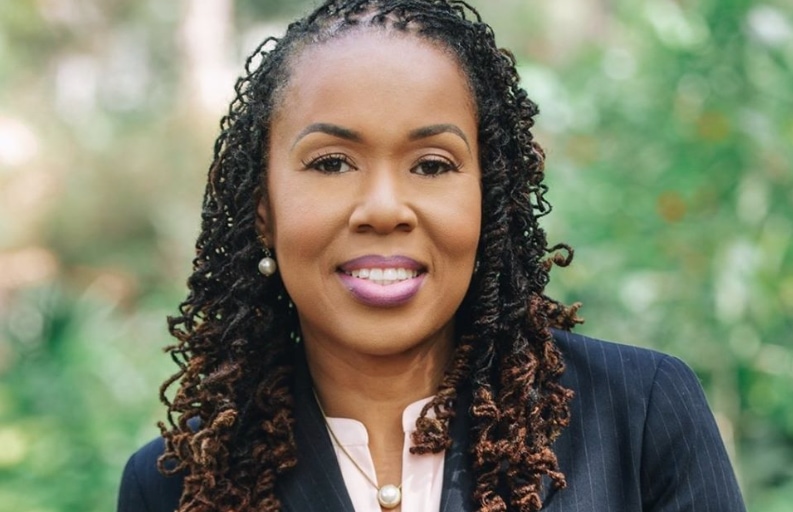 Amy Mercado wins Property Appraiser office, Sheriff John Mina is reelected.
In 2016 Aramis Ayala came out of no where with big outside money to win a stunning upset for the State Attorney's Office in Orlando, becoming the first Black State Attorney in Florida's history, the first true progressive in Florida's 9th Judicial Circuit, and a highly controversial reformer.
History is repeating. Monique Worrell, with her progressive, reformer platform, strong rhetoric, assertive demeanor, and widespread street credibility, may make many of Ayala's critics miss her.
Worrell, a former law professor and criminal justice reform crusader, completed her stunning rise from relative obscurity Tuesday by defeating her last remaining opponent, independent candidate Jose Torroella by 66% to 34%, in unofficial early tabulations of the two-county vote.
She's not the only avowed progressive to win in Orange County Tuesday.
Democratic Rep. Amy Mercado of Orlando put the finishing touch on her campaign for the Orange County Property Appraiser's position.
Mercado won her biggest challenge in the Aug. 18 Democratic primary, defeating incumbent Property Appraiser Rick Singh. Tuesday night all she had left was to overcome two write-in candidates. Mercado takes the office with 96% of the vote, in unofficial early returns
Also Tuesday, Orange County Sheriff John Mina won reelection to a full four-year term, after having won the office in a Special Election in 2018 for the final two years of the Sheriff's term that was started by now-Mayor Jerry Demings.
Mina also got to Tuesday by dispatching his only serious competition in the Aug. 18 Democratic primary. Tuesday he faced two write-in candidates. He takes office with 95% of the vote, in unofficial early returns.
Like Ayala, Worrell rose from obscurity and dispatched far bigger names in the Central Florida legal community. In August she defeated former JC 9 Chief Judge Belvin Perry Jr., former JC 9 Chief Assistant State Attorney Deborah Barra, and former JC 9 Assistant State Attorney Ryan Williams in the Democratic primary.
Like Ayala, Worrell's campaign attracted significant sums of outside money.
Like Ayala, Worrell is an avowed criminal justice reformer.
And like Ayala, Worrell is African American, turning Ayala's historic accomplishment into a trend.
Unlike Ayala, Worrell taps into existing social and street crusades in Florida. So she will come into office not as a relatively lone figure, but as the leader of movement. She took center stage in Orlando's Black Lives Matter protests last spring. She also forged a coalition with leaders of the Florida Rights Restoration Coalition, the group that brought Amendment 4 voting rights to Florida's felons.
JC 9 serves Orange and Osceola counties.
"I got into this race to bring real reform to our criminal justice system – to end cash bail, end the school to prison pipeline, end mass incarceration, hold police accountable, and create a system that truly values people," she said in a written statement after her primary win.