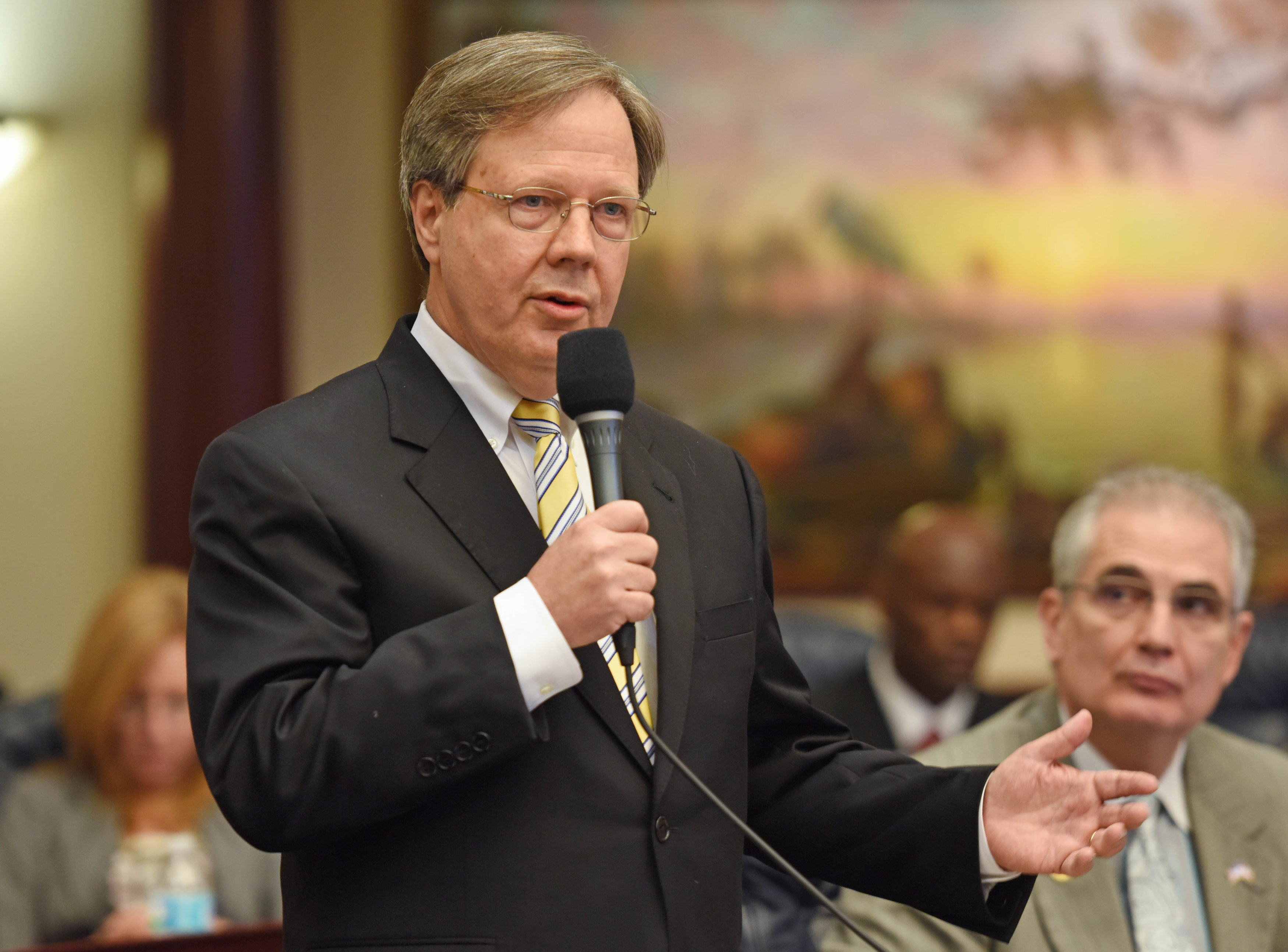 HD 29 feature one of the more fiery battles in Central Florida.
In one of the more bruising battles in Florida, Republican Rep. Scott Plakon has held off Democrat Tracey Kagan to win reelection in House District 29 in Seminole County.
In unofficial results, Plakon, a Lake Mary publisher, defeated Kagan, a Longwood criminal defense lawyer, by a vote of 51% to 47%. Independent candidate Juan Rodriguez of Lake Mary peeled off 3%.
Plakon won by more votes than Rodriguez received, so his candidacy could not have changed the outcome of the election.
This election was a rematch of their 2018 contest. Plakon improved on the 51% to 49% victory margin he had that year.
The HD 29 GOP victory joins those of Plakon's fellow Republicans Jason Brodeur in the Senate District 9 race and David Smith in House District 28, meaning Republicans held their ground against Democrats, who thought Seminole County and its districts might be flippable this year. Democrats held House District 30, which is split between Seminole and Orange counties.
Throughout this election cycle, Plakon and Kagan flung vicious accusations at each other and each other's records and background.
Republicans ran ads making Kagan look like a burning, looting, violent street protester. Kagan trotted out a nasty Plakon family split, and his brother's accusations against him. Kagan accused Plakon of turning his back on the health care needs of people with preexisting conditions. He called her a liar.
In the end, HD 29 voters decided they liked Plakon, at least more than Kagan.
HD 29 spreads across western Seminole County, including all or parts of Sanford, Lake Mary, Longwood and the Wekiva Springs area. It's entirely suburban and mostly affluent, with some working-class neighborhoods. There are some significant African American communities, mainly in the Sanford and Forest City areas, and significant Hispanic communities — primarily Puerto Rican — mainly in Longwood and Forest City.
This will be Plakon's final term before being term-limited. He has served five terms, though not consecutively. In 2012 he lost a bid in neighboring House District 30 to Democrat Karen Castor Dentel. He returned two years later to win in HD 29, and was reelected in 2016 and 2018.