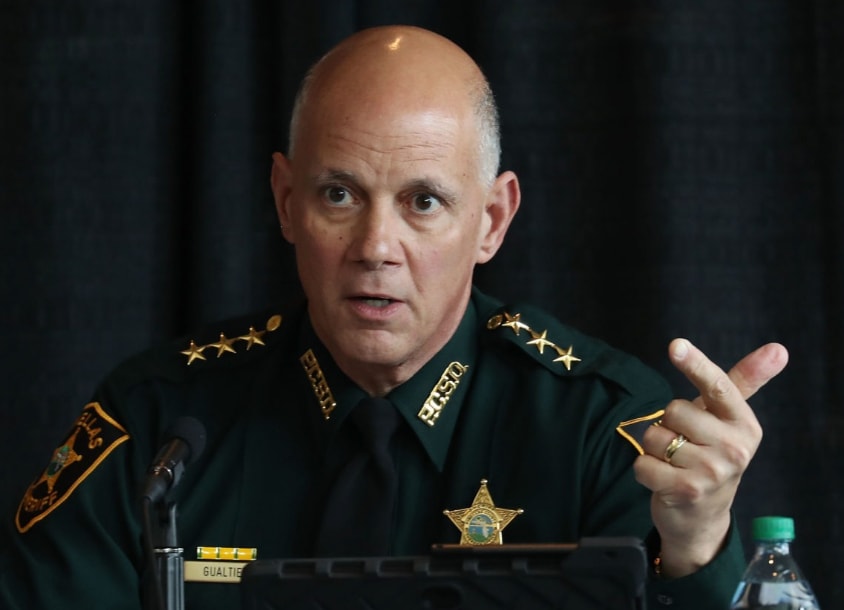 The Republican incumbent dominated in the polls, taking 63% of the vote.
Pinellas County voters have reelected Sheriff Bob Gualtieri. 
The Republican incumbent dominated in the polls, taking 63% of the vote. His opponent, Democrat Eliseo Santana, mustered only 37% of the vote. 
Gualtieri was initially appointed Pinellas County Sheriff by former Florida Gov. Rick Scott in 2011 after then-Sheriff Jim Coats stepped down to care for his wife. The incumbent was reelected in 2012 and again in 2016. 
Since then, Gualtieri has been a key statewide leader on school safety initiatives.
Following the mass shooting at Marjory Stoneman Douglas just over two years ago, Scott tapped Gualtieri to head the MSDHS Public Safety Commission. Under Gualtieri's leadership, that group released a 500-page report last January highlighting school safety recommendations.
His work includes the Guardian program, which allows select school personnel to undergo extensive training in order to carry firearms on public school campuses.
While the measure faced criticism from those opposed to arming teachers, Gualtieri led a calculated campaign to ease tensions, efforts that led to the Pinellas County School Board, which had been reluctant to implement the program, to change its mind.
Gualtieri also currently serves as the president of the Florida Sheriff's Association. That makes him not only Pinellas County's top cop, but also perhaps the most influential local law enforcement officer in the state.
In that role, Gualtieri frequently testifies before lawmakers on criminal justice and public safety issues.
Most recently, Gualtieri has led the Florida Sheriff's Association in opposing proposed legislation that would reduce the amount of prison time certain convicted drug offenders serve.