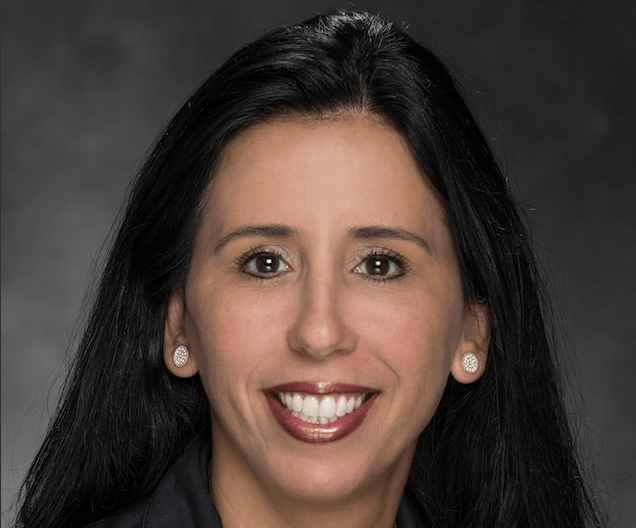 This year has been a referendum on Hillsborough School Board incumbents.
By a 64% to 36% margin, Nadia Combs defeated Hillsborough County School Board Vice Chair Steve Cona in the race for the District 1 seat.
This district includes parts of west Tampa and northwestern Hillsborough County.
For Hillsborough County School Board incumbents seeking reelection in 2020, it has been a tough year. Of the three incumbents running, not one cleared the 50% threshold to prevent a runoff or even placed first in their primary. Observers think the voter dissatisfaction is the direct result of the Board's handling of schools reopening amid the pandemic.
In the nonpartisan primary for the seat in August, Combs was the top vote-getter; she won 44.4% to Cona's 33.4%. Since she didn't get to 50%, the race went to a runoff.
Yet Combs fell short when it came to fundraising; Cona's $164,068 eclipsed the $64,795 Combs raised.
Combs, who cited enhancing COVID protections for students and deemphasizing standardized testing as a measure of success, won the endorsement of the Hillsborough Classroom Teachers Association as well as the Tampa Bay Times. She has worked for the Japanese Ministry of Education, served as a teacher in Hillsborough County for a decade and ran a tutoring business.
Cona won endorsements from the Tampa Bay Young Republicans and the Hillsborough County Republican Party. He caught some criticism for referring to the Hillsborough school system as the county's "biggest economic development engine," according to Creative Loafing Tampa Bay.
When he first ran for the seat in 2018, Cona was the first to jump in, and won endorsements from the likes of former Tampa Mayor Bob Buckhorn. He was elected to replace Susan Valdes, who left the School Board halfway through her term to run for a Florida House seat.
Now vice chair of the board, Cona's professional background lies mostly in real estate development: he's president and CEO of Associated Builders and Contractors of Florida Gulf Coast.
In 2013, then-Gov. Rick Scott appointed him to the Hillsborough Community College Board of Trustees.
His website lists "bringing fiscal accountability" back to the board and "better preparing students for college and career" among his top priorities.