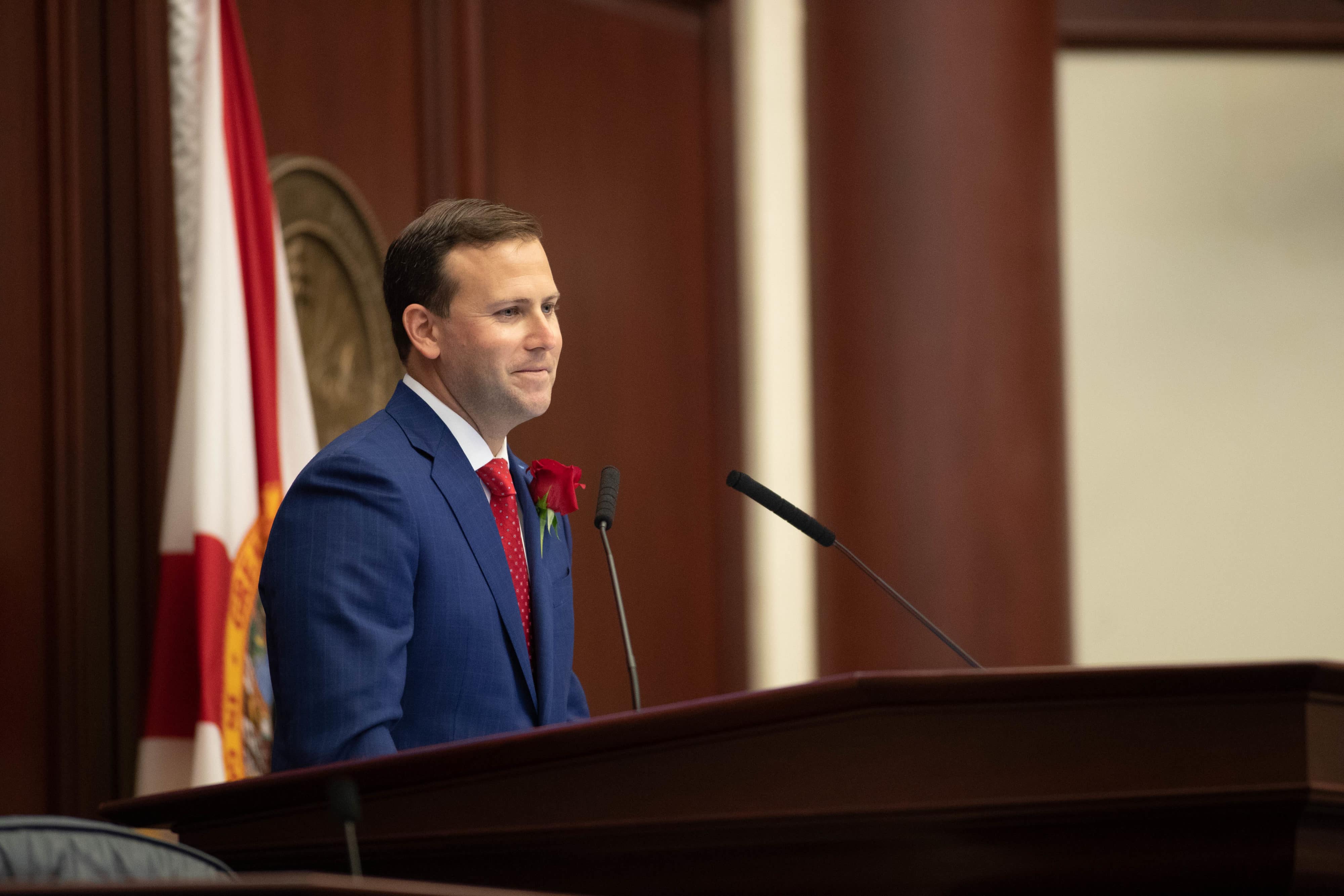 'Instead of the Red Scare, today we have Cancel Culture...'
In his opening remarks as House Speaker, Chris Sprowls criticized "cancel culture " and defended Florida as a place that still values free speech.
Sprowls' cultural critique came Tuesday during the 2021 Organization Session. There, the former prosecutor accused "weak" university leaders and "cowardly" executives of abetting cancel culture.
He also pointed his finger toward the "elite" and "powerful," who he alleged help amplify it.
"Instead of the Red Scare, today we have cancel culture and its roving band of 'Twitter Robespierres' who scour social media looking to ruin the careers and livelihoods of people who said something stupid or insensitive or, worse, just something that doesn't fit inside this movement's narrow orthodoxy," Sprowls told the chamber."
Cancel culture is a modern form of digital and social ostracism. Meriam-Webster defines the practice as a halt in support to a person. In more high profile instances, the act of canceling someone often involves a social media company banning the individual from its platform.

The practice can, among other outcomes, inflict stress on the subject.
While cancel culture is a recent development of the new age, Sprowls contended that "intolerance" does not represent the mainstream values of Floridians regardless of party.
"I do believe that this is still a state where we value free speech, where we recognize good people of good intent can disagree on matters of politics or faith without resorting to personal attacks," Sprowls said.
To that end, he encouraged universities to expose students to new ideas and involve them in challenging debates rather than safe spaces. He also called on academia to accept ideologically diverse professors.
"If any public university denies tenure because a professor fails to pass an ideological litmus test, then the university should be subjected to liability with damages only payable from the university's private funds," Sprowls contended.
The House Speaker vowed to at least protect Floridians from physical mob violence even if he is unable to control the "Twitter mob."
In all, he mentioned cancel culture by name twice and Twitter four times. By comparison, Sprowls referred to the COVID-19 pandemic eight times.