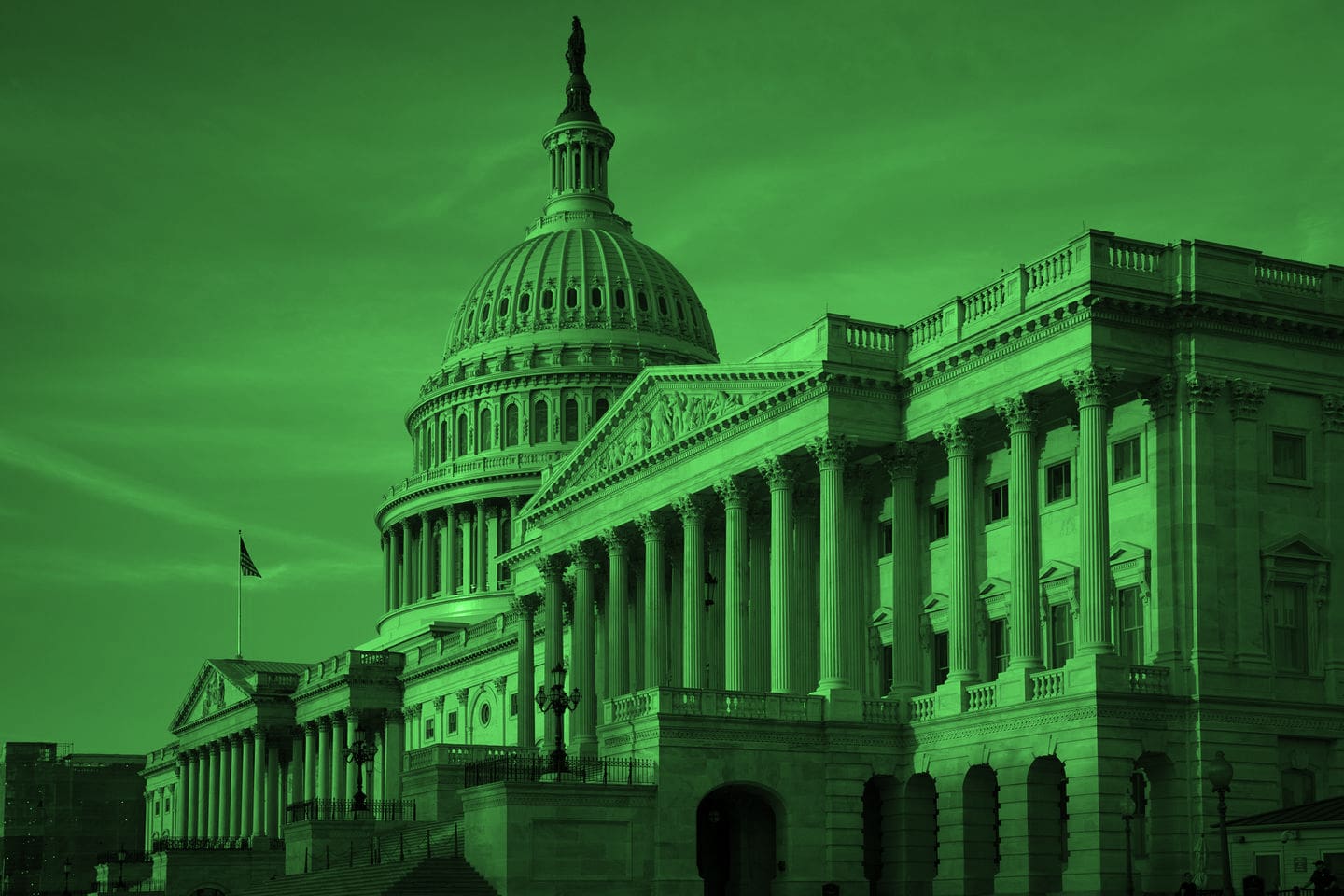 Although there has not been an official winner declared, the dust is settling from the 2020 elections.
Election winding down
Two weeks after Election Day, a few races have yet to declare an official winner, but the picture should become considerably clearer by the end of the week. Among those include the race for President, where Joe Biden carries the moniker of President-elect based on media projections before it will become official when states begin to certify their election results.
The legal team of President Donald Trump, led by former New York City Mayor Rudy Giuliani, is still fighting in court, claiming the election will be overturned once all of the evidence is heard. Attorney Sidney Powell, a team member who also represents former National Security Adviser Michael Flynn, confidently stated results in several states would be overturned.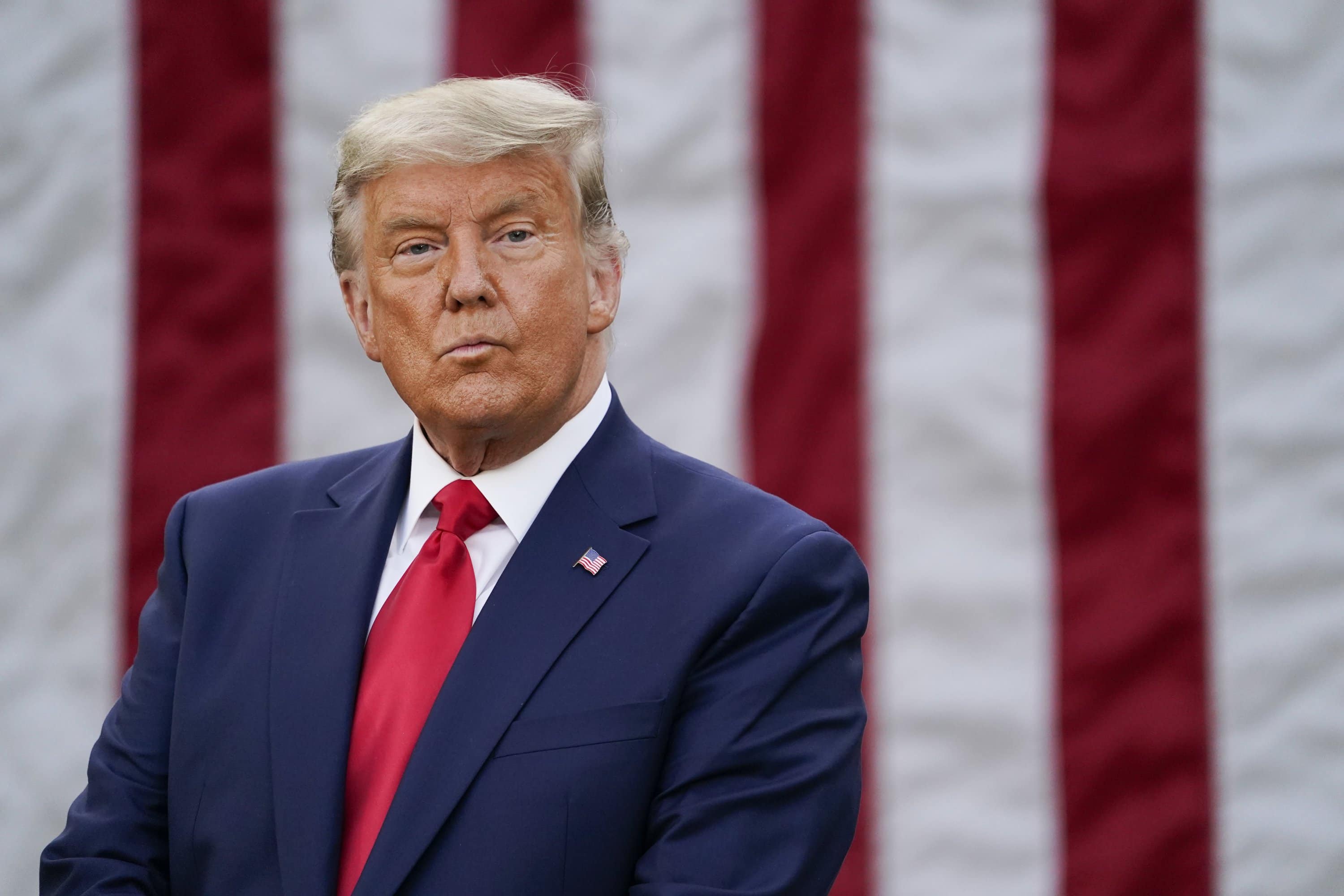 Democrats, along with some Republicans, say Trump is delaying the inevitable and urge him to concede. His former Chief of Staff, retired Gen. John Kelly, joined with those claiming the President's refusal to concede "hurts our national security."
Longboat Key Republican Vern Buchanan is in the camp of those comparing Trump's actions with former Vice President Al Gore in 2000. Gore and his legal team fought for 37 days before the U.S. Supreme Court halted the process.
Trump has every right to legally challenge the vote in jurisdictions reporting irregularities, just as Al Gore did in 2000 when he refused to concede to George Bush until 37 days after the election," Buchanan tweeted.
While that legal process plays out, a few House district races remain uncalled. That list shortened over the weekend when Rep.-elect Burgess Owens narrowly defeated Democratic Rep. Ben McAdams in Utah. Owens becomes the second Black Republican in the House, joining Rep. Byron Donalds of Naples.
This week will see the House leadership team for the 117th Congress chosen. After much angst among Democrats following the election, Speaker Nancy Pelosi is unopposed for another term, as are Majority Leader Steny Hoyer of Maryland and Whip James Clyburn of South Carolina.
Any potential drama comes down-ballot, where Katherine Clark of Massachusetts seeks the assistant speaker post against David Cicilline of New Jersey. Clark is favored, but the LGBTQ caucus supports openly-gay Cicilline and Rep. Ted Deutch of Boca Raton.
"@DavidCicilline and I have worked closely together on the Foreign Affairs Committee during our time in Congress," Deutch tweeted. "He will make an incredible assistant speaker. He has my full support."
The party will also choose a new leader for the Democratic Congressional Campaign Committee (DCCC) after former chair Cheri Bustos of Illinois stepped down after the disappointing results this year that saw Democrats fail to defeat any sitting Republican. Reps. Tony Cardenas of California and Sean Patrick Maloney of New York are seeking the post.
Some House committee chairs, which will be decided later in November, are up for grabs. Among the most-watched is the contest to lead the Appropriations Committee, where Weston Democrat Debbie Wasserman Schultz runs against Reps. Rosa DeLauro of Connecticut and Marcy Kaptur of Ohio.
Last week, the Senate chose their leadership with Republicans again tapping Sen. Mitch McConnell of Kentucky to lead their caucus and Democrats sticking by Sen. Chuck Schumer of New York. The pair of Georgia runoff elections will determine which of the two men will serve as majority leader.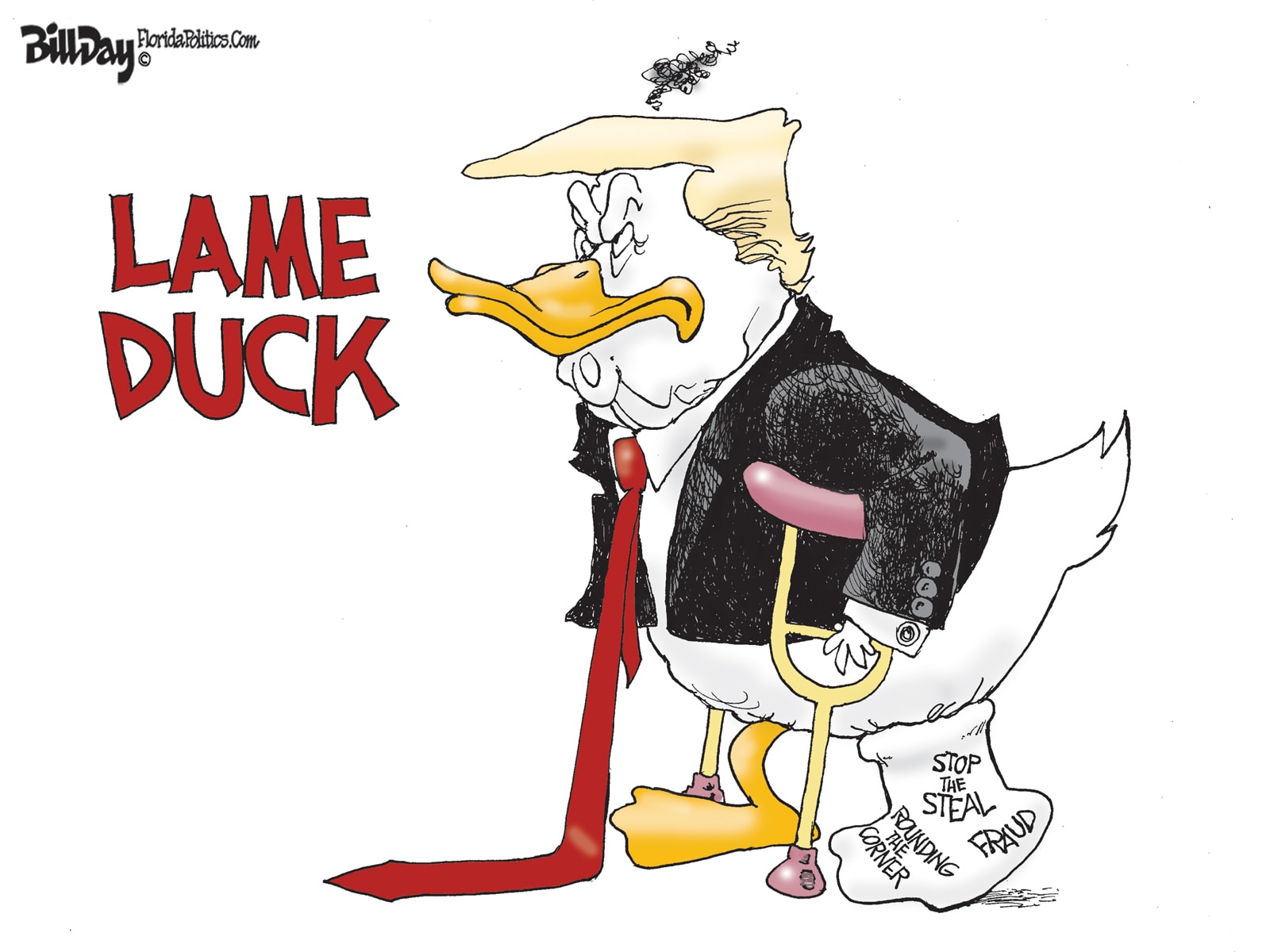 Halting China investments
The movement within Congress to withdraw investment in Chinese military-owned companies got another boost when Trump issued an executive order that prohibits U.S. investments in Chinese firms on the U.S. Department of Defense list of Communist Chinese military companies. The move brought outrage from China and a rapid drop in stock value among some of those companies.
Sen. Marco Rubio, one of China's most outspoken antagonists on Capitol Hill, approved the move, calling it a "welcome start" to protect American interests. He said the order resembles legislation he proposed earlier this year.
"The Chinese Communist Party's exploitation of U.S. capital markets is a clear and ongoing risk to U.S. economic and national security, and today's action by the Trump Administration is a welcome start to protecting our markets and investors," Rubio said in a news release.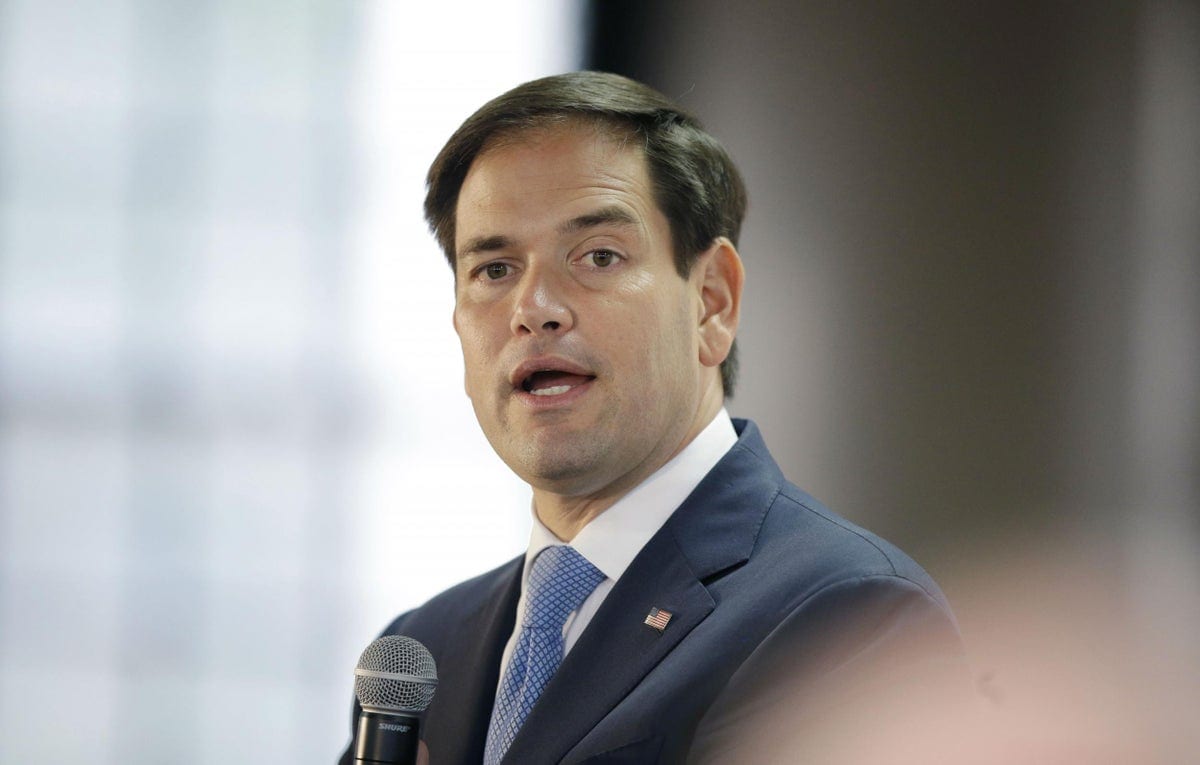 "Congress should quickly follow suit by passing my American Financial Markets Integrity and Security Act, which would ban these companies from operating in U.S. capital markets and make clear to the Communist Party that they will no longer be able to take advantage of our financial system."
According to Rubio, the Pentagon released lists identifying more than 30 Chinese companies, including networks of affiliated and subsidiary companies. Among those listed are firms sanctioned by the U.S. government operating in the U.S. capital market system and are involved in the Communist Party's military, espionage, human rights abuses, "Military-Civil Fusion Strategy," and the 'Made in China 2025' industrial policy.
"Importantly, (Trump's) action also lays down a clear marker for U.S. policy going forward — we can never put the interests of the Chinese Communist Party and Wall Street above American workers and mom and pop investors," Rubio added.
The move was the latest action taken to divest from these Chinese companies. Earlier this year, Rubio, Sen. Rick Scott, and Republican Rep. Michael Waltz of St. Augustine were among those bringing to light investments into Chinese companies by those overseeing retirement plans of current and retired federal employees and military personnel.
Those investments were halted by Trump, in part by replacing retirement fund board members. Waltz and Rubio sponsored companion bills seeking to prohibit the practice in the future. Scott co-sponsored Rubio's bill.
Scott quarantined
COVID-19 cases are spiking around the country, including within the state and the delegation, where Waltz tested positive more than one week ago. While testing negative after exposure to an infected individual Nov. 13, Scott, "in an abundance of caution," went into quarantine.
"After arriving in Florida last night, I came into contact with someone who subsequently tested positive for COVID," he said. "I was tested this morning, and the result was negative. I have no symptoms, but out of an abundance of caution, I will be immediately quarantining."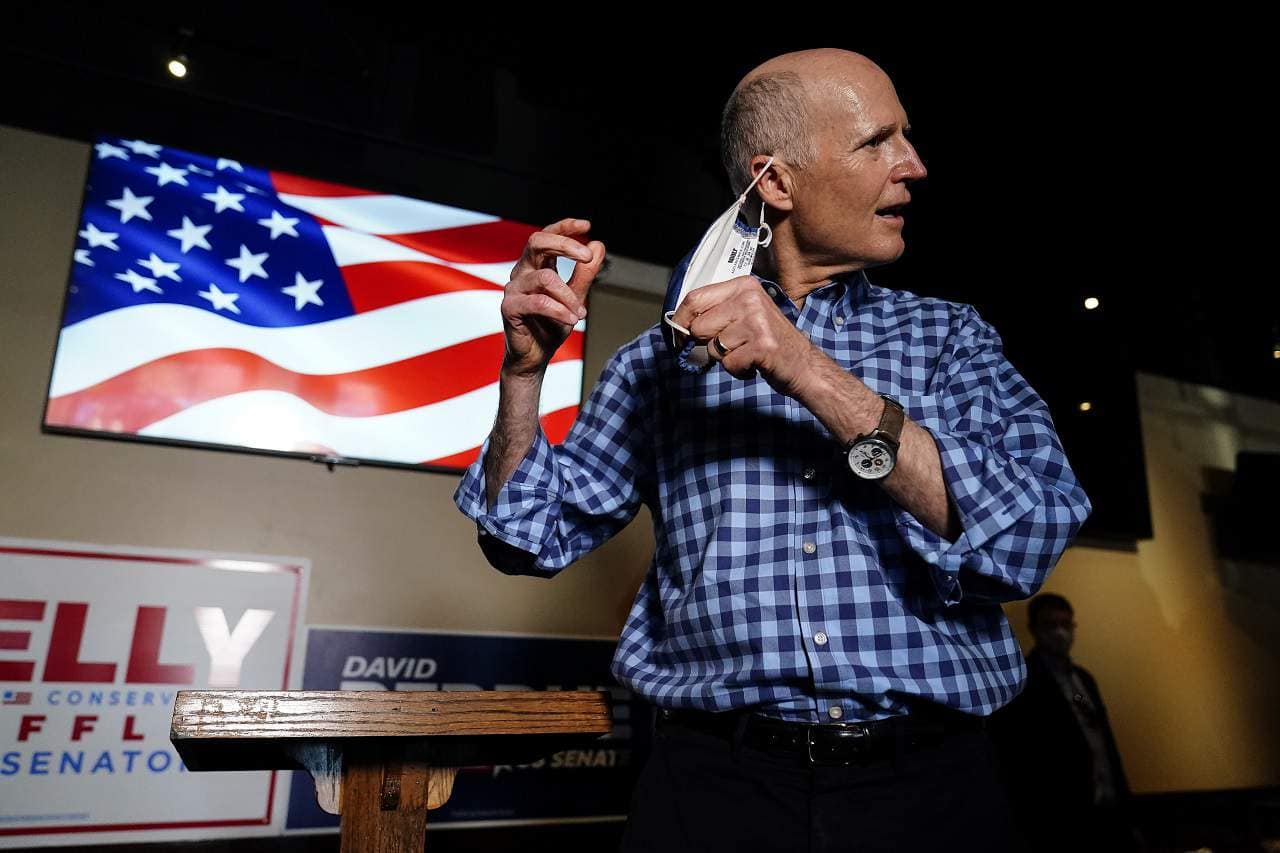 There was some irony in the happenings involving Scott. Just 48 hours before he was tested — and received the results of that test — the first-term Republican sent a letter to Health and Human Services Director Alex Azar inquiring on the status of the distribution of the rapid "antigen" tests.
"We must do everything possible to fully reopen our nation's economy and get Americans back to work and school," he wrote. "Our nation's testing capacity has greatly increased, and the Trump administration is making great progress with therapeutics and vaccine development."
Scott indicated that Congress has not received information from the states on the tests' distribution and wondered if reporting was required and any penalties for failure to report. Gov. Ron DeSantis reported in September that Florida was in line to receive 6.4 million antigen tests.
"(I)t is clear we have not beaten this, and there is more we must do at all levels of government, especially when it comes to testing capacity," Scott added.
GOP women rise
Heading into the November 3 elections, eight women, all of them Democrats, comprises the Florida delegation. Eight women will Represent Florida in the 117th Congress, but two Republican women will be sworn in when the next Congress begins.
After defeating Democratic Rep. Donna Shalala, Maria Elvira Salazar returned the District 27 seat to the GOP after Ileana Ros-Lehtinen represented the district for three decades until 2018. Following the loss by Democrat Debbie Mucarsell-Powell to Carlos Giménez in District 26, Gainesville Republican Kat Cammack's win in the District 3 race to succeed retiring Rep. Ted Yoho restored the previous number of delegation women.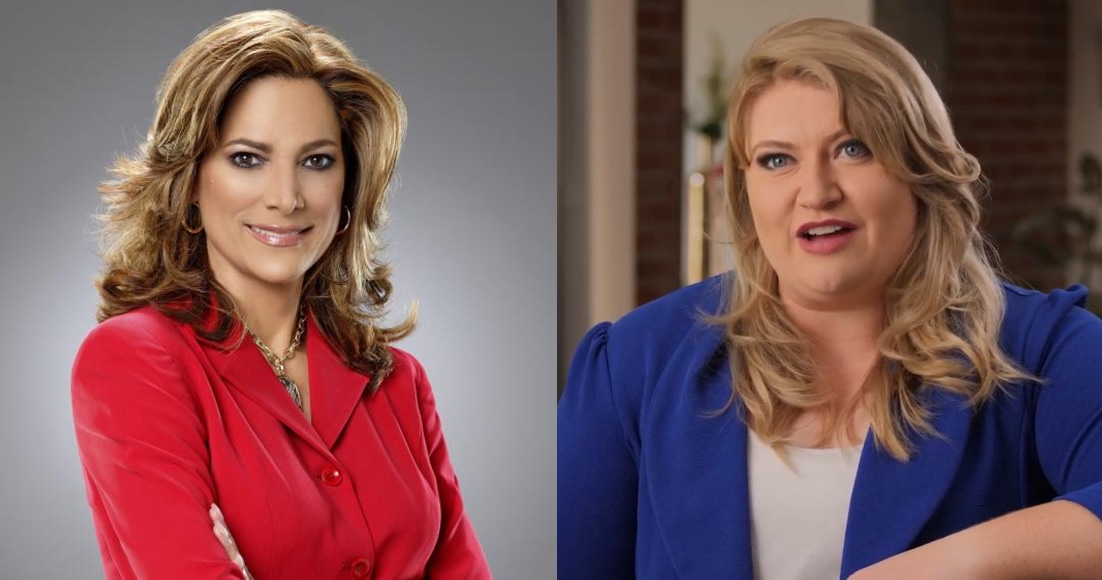 "She's a powerhouse," Yoho told ABC 20 in Gainesville. "She is one of the hardest-working people I know in the political arena. It will be hard for somebody to outwork her."
Cammack served as Yoho's Deputy Chief of Staff.
Nationwide, Republicans have more than doubled their number of women in Congress. The 116th Congress was made up of only 13 GOP women, but next year 35, and maybe more, will be seated.
Despite their gains, Republican women are still dwarfed by Democrats. Female representatives total at least 116, with 81 being Democrats. The 35 GOP women is a party record.
There are enough Democratic women to advocate specific policy positions as a bloc through the Democratic Women's Caucus, co-chaired by Rep. Lois Frankel of West Palm Beach. With their dramatic increase in House membership, Republican women may seek to create something similar.
Today's electorate appears to provide fertile ground for female candidates of both parties. According to the Fox News voter analysis, women made up 53% of the 2020 voters, compared to 47% of men.
Japan honors Yoho
As his days in Congress began to wind down, Yoho was honored by the Emperor of Japan. The four-term Republican, the ranking member and former chair of the House subcommittee overseeing policy on Asia and the Pacific, was presented with the Order of the Rising Sun, an Imperial Decoration bestowed by Emperor Naruhito.
Yoho's office said the honor was in recognition of the Congressman's "significant contributions" to strengthening bilateral relations and promoting friendship between Japan and the United States.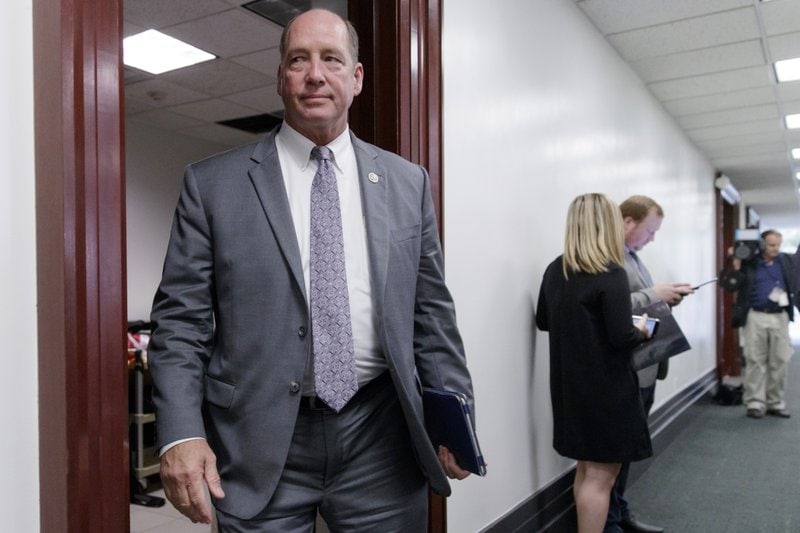 "It is an honor to humbly accept the Order of the Rising Sun from the Emperor of Japan," Yoho said in a news release. "During my time serving as the Chairman and Ranking Member of the House Asia Subcommittee, I have been encouraged to see the strengthening of the U.S.-Japan relationship toward securing a freer and more stable Indo-Pacific region."
The Order of the Rising Sun is a Japanese order established in 1875 by Emperor Meiji. It recognizes those who have distinguished international relations, promoting Japanese culture, advancements in their field, development in welfare, or preservation.
"Together, our nations can accomplish much in bringing peace and prosperity to our neighbors and the rest of the world," Yoho added. "I want to again express my gratitude for this honor, and I look forward to contributing more to the U.S.-Japan relationship in the future."
'Stephanie's Scholars'
Along with economic damage caused by COVID-19 restrictions, many point to the challenges posed to schools, teachers and students. While not directly linked to virtual classrooms, Winter Park Democrat Stephanie Murphy has created one home learning tool with the "Stephanie's Scholars" reading program.
Participating students must submit reading logs signed by a parent, teacher, or guardian that certify they have read at least five books for elementary school students (K-fifth grade), five novels for middle school students (sixth-eighth grade), and 10 novels for high school students (ninth-12th grade) over the coming weeks.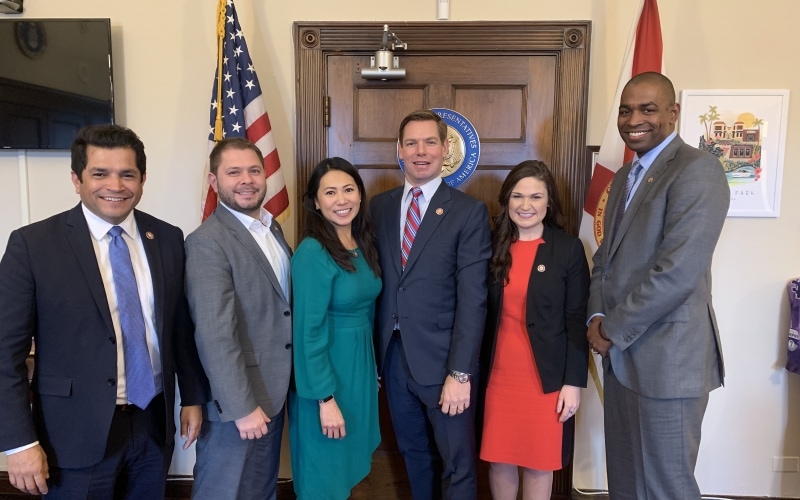 Those who complete the program will receive special congressional recognition at a future event hosted by Murphy. The deadline to complete the program is Friday, December 11.
"As a mom of two young children, I've seen how reading taps into their imagination and makes them better students," Murphy said in a news release. "I'm happy to announce this opportunity for central Florida students to improve their reading skills and learn about issues affecting their generation."
Murphy chairs the Future Forum, a group of young House Democrats who state their mission as advocating for issues and opportunities necessary to younger Americans. Murphy encouraged students to use her reading program as an opportunity to expand their reading materials and learn about issues affecting future generations.
"Reading is a fundamental part of every child's education, and I hope every student uses this program as a chance to read more books that inform their worldview," Murphy added. "I encourage all students from Florida's 7th District to participate, and I look forward to recognizing them for taking part in this exciting challenge."
Working together
Those two words may sound like a foreign concept in today's polarized climate. Still, opportunities for collaboration on Capitol Hill exist, according to three bipartisan representatives from the Tampa Bay area.
Since Election Day, Democratic Rep. Kathy Castor of Tampa revealed she had a lengthy discussion with incoming freshman Republican Scott Franklin of Lakeland. Crediting Biden as one who can set the proper tone, Castor's chat with Franklin leads her to see opportunities to find common ground with GOP colleagues.
"We had a long conversation about areas that we want to work on together, and I look forward to that because I've learned in my time in Congress that to make real change, durable change, it does need to be bipartisan, and I'm looking forward to that," Castor said of her talk with Franklin.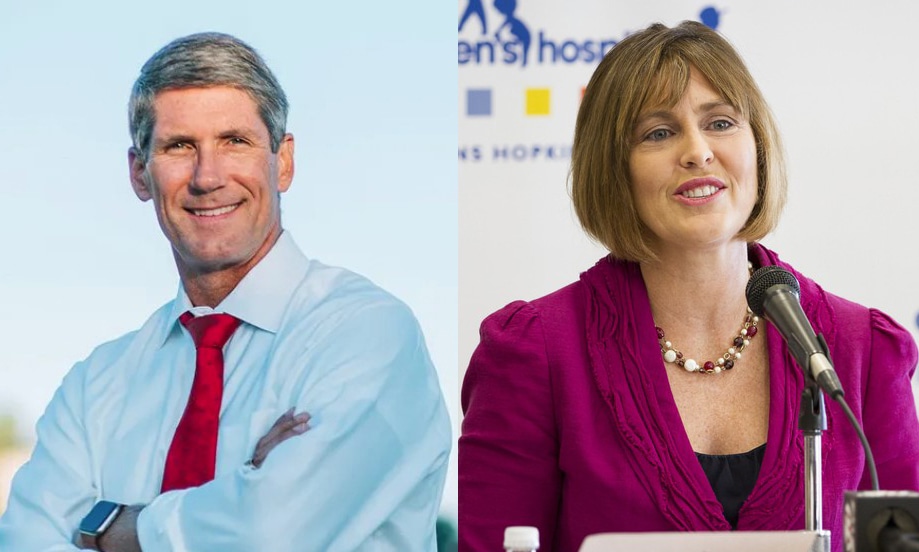 Franklin, a former fighter pilot, hearkened back to his days at the U.S. Naval Academy, where everyone wore the same uniform — and had the same haircut — no matter their political persuasion. That type of unity is needed now.
"(W)hen we shaved our heads and put our uniform on, and swore our oath to the Constitution, we figured out how to get things done," Franklin recalled. "And we have to do that as a country. We have got to being able to find solutions and quit trying to just make political points, with sound bites."
Democratic Rep. Charlie Crist, a former Republican, offered an example of bipartisanship at work. His bill that called for veteran drug treatment courts became law with both parties' members and signed by a Republican President.
"You had two Republicans and a Democrat in myself just doing what's right for veterans in America, and in particular in Florida, and realizing, 'put aside the party label, do what's right for America, we can get things done,'" Crist said. "Maybe that can be a model if we have a split Congress and a Democratic president. But I'm optimistic. I'm hopeful."
Republican Sen. Martha McSally of Arizona, defeated in her reelection bid, sponsored the Senate version of Crist's bill. House co-sponsors included 22 of 27 members of the Florida delegation.
With a smaller Democratic majority in the House, bipartisan policy coalitions are more likely to emerge. No matter what happens in the January 5 Senate elections in Georgia, the winning party will have the slimmest of majorities, with the GOP currently holding a 50-48 edge.
Use it or lose it?
Delegation co-chair Vern Buchanan said communities across the state would suffer if Congress doesn't extend a spending deadline for COVID-19 relief funds. He wants that as a top priority in the coming lame-duck Session.
"Both parties need to work together and put aside partisan divisiveness," the Sarasota Republican said. He put those sentiments in a letter to Democratic House Speaker Nancy Pelosi and Republican Senate Majority Leader Mitch McConnell.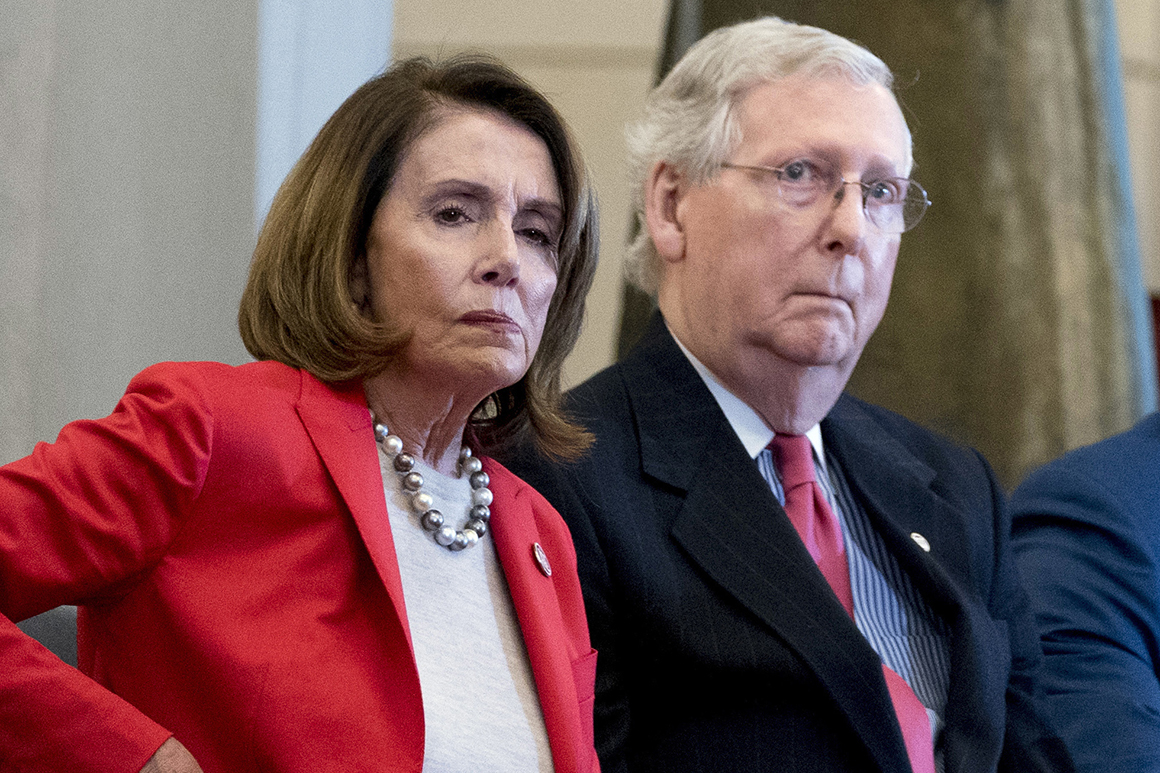 He noted Manatee County, the heart of Florida's 16th Congressional District, could lose $30 million in CARES Act funding on its own. That's mainly through no fault of local officials but instead the Treasury Department, thanks to delays and confusing regulations issued by the federal agency.
As things stand, money must be spent by Dec. 30 or forfeited. Manatee leaders have reached out to Buchanan's office, extremely concerned about their ability to spend all the funding responsibly.
"Our communities still need the money, but they encountered obstacles in allocating the funds to meet the deadline," Buchanan said. "As the virus continues to spread, it's critical that our communities have the resources they need. We can't cut off funding in the middle of a public health crisis."
A site to SEA
Sarasota Republican Greg Steube struck an environmentalist tone at a groundbreaking ceremony for the Mote Science Education Aquarium. He joined several dignitaries at Nathan Benderson Park, where Mote SEA will soon stand. The Congressman noted that while the attraction will be new, Mote's work has been a valuable community partnership for years.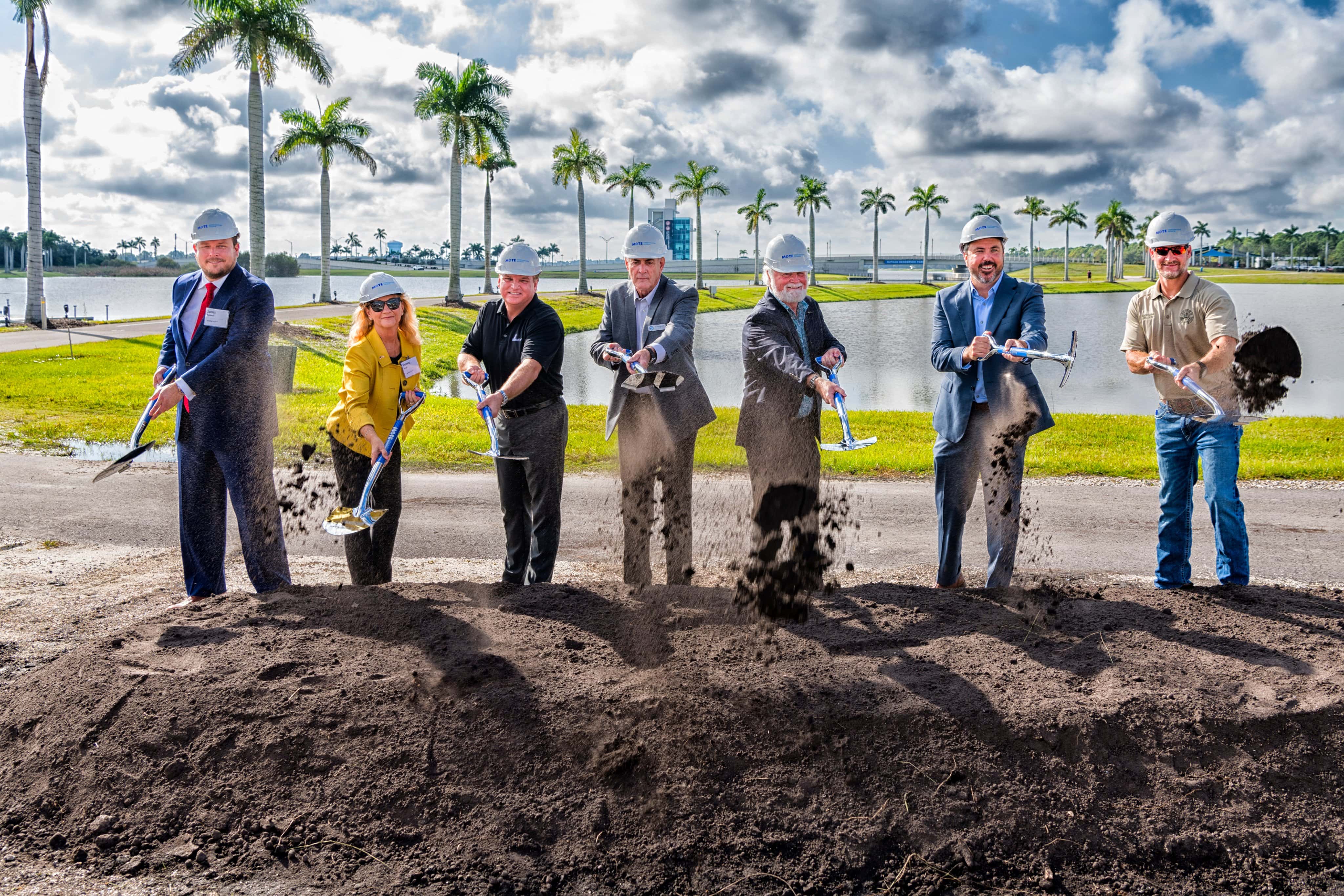 "When we've had problems in estuaries when snook died in Charlotte Harbor estuary, Mote was there to help," Steube said. "When we had the BP oil spill, Mote was there. When we need research for red tide, Mote's there. When we need research for all the different things that we're trying to do to make water quality in the State of Florida along the coastline the best water quality in the nation, Mote is there."
Indeed, the Sarasota laboratory has been the destination for federal research grants on everything from manatee husbandry to shark migration patterns to red tide mitigation.
Foul ball
Most of the Democrats in the delegation signed onto a letter condemning the recent hire by DeSantis of sports blogger Kyle Lamb as a data analyst in the state Office of Policy and Budget.
"Given that Lamb is an unqualified conspiracy theorist, his role as a member of your COVID-19 response is inexplicable and grossly irresponsible, we call on you to immediately remove Lamb from this critical role," reads the letter, led by Sunrise Democrat Debbie Wasserman Schultz.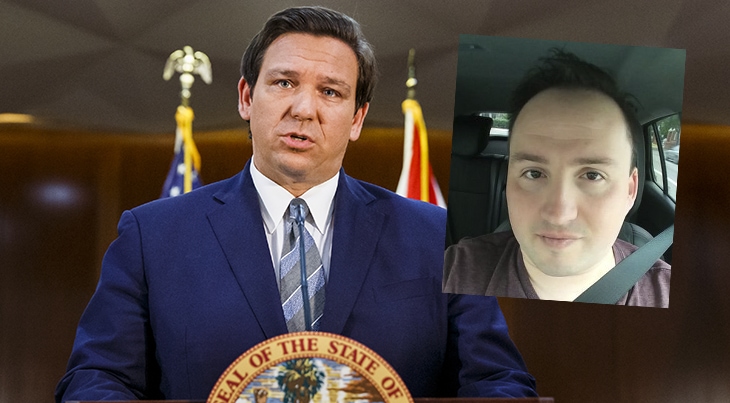 There have been numerous reports since Lamb's hire on controversial statements he made on podcasts casting doubt on the effectiveness of masks and lockdowns and seemingly contrary views that COVID-19 was unleashed as part of bio-war against the U.S. and that it's a bug no more deadly than the flu.
DeSantis, a former delegation member, has stressed through his communications office that Lamb will not be working exclusively on COVID-19 response.
Wasserman Schultz, an advocate of a national mask mandate, has been a critic of DeSantis' pandemic response almost from the coronavirus's arrival in Florida.
"Since the rise of this crisis, you have resisted the implementation of science-based and data-driven mitigation strategies," the letter reads.
But with a wave of new diagnoses striking the state and nation, she stressed in the letter it's vital to become proactive and not rely on deniers for advice.
Freedom Squad
While the term "socialism" got tossed around in campaign season a great deal, a group of incoming members, including two from South Florida, wants a focus maintained on how the ideology has savaged Latin America. And they may even form a new "squad" to earn some notice.
New York Republican Nicole Malliotakis, whose mother fled communist Cuba, told the New York Post she's already developed a close relationship with Miami Republicans Carlos Giménez and Maria Elvira Salazar, also Cuban Americans, and with Indiana Republican Victoria Spartz, a Ukrainian American. She floated the name "The Freedom Squad" to represent the band of conservative lawmakers, an apparent reference to the liberal "Squad" led by New York Democrat Alexandria Ocasio-Cortez.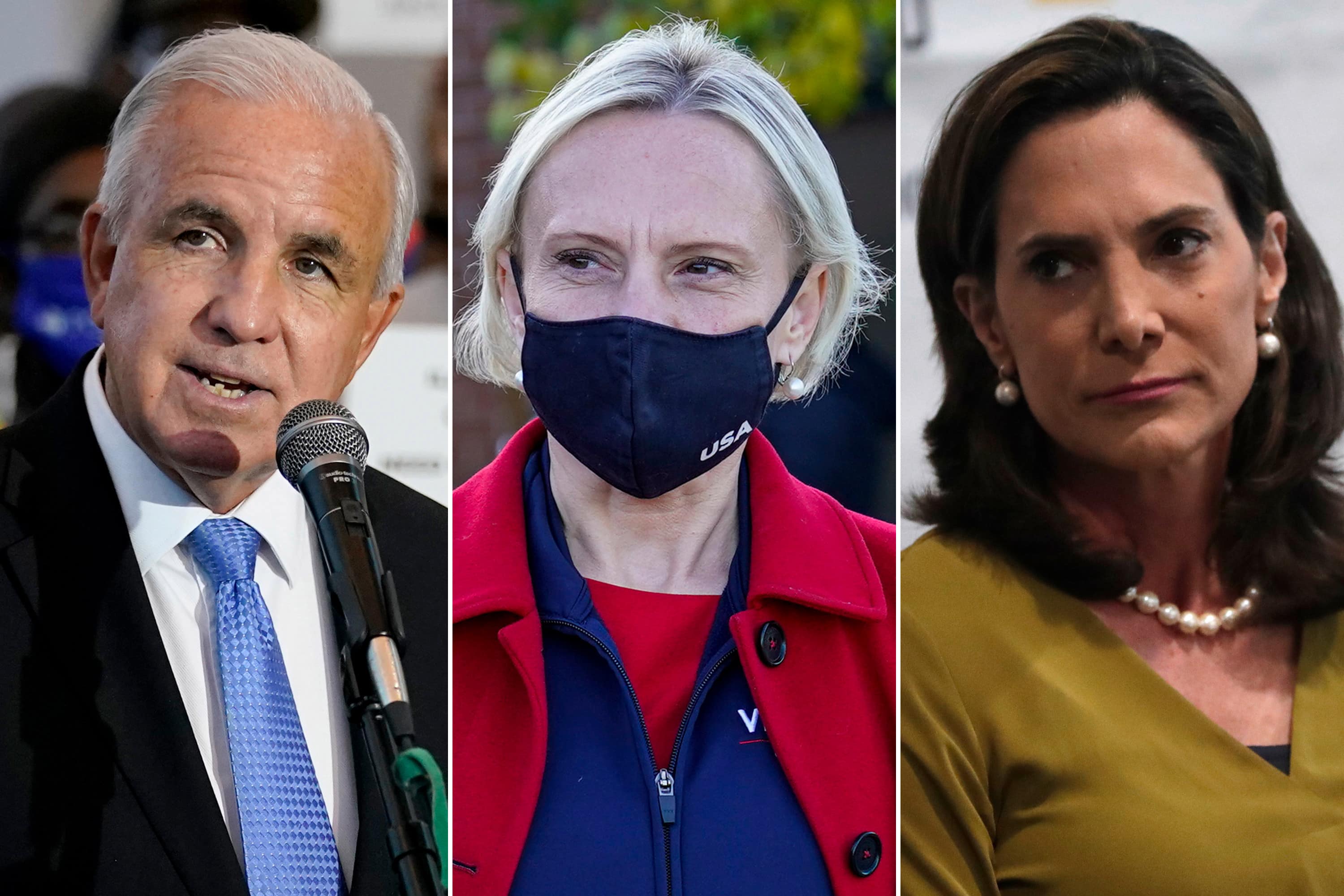 "Freedom for a strong economy. Less government. That's why our families fled oppressive regimes. Our families fled from oppressive countries with the very same policies that AOC and the Squad are promoting," Malliotakis said.
The two Florida delegation members have yet to weigh in on that branding, though Giménez shared Malliotakis' interview on his own social media. And he's echoed the anti-communist sentiment.
"Last Tuesday, South Floridians overwhelmingly rejected socialism by electing Maria Elvira Salazar and myself," he wrote. "We understand what socialism does to a nation, and I look forward to working with her in Congress."
Salazar and Giménez have been hanging close since arriving for orientation in Congress. "We're so excited to hit the ground running for the people of South Florida," Salazar tweeted. "We're Cuban Americans, we LOVE this amazing country, and we're here to fight for YOU!"
On this day
November 17, 1973 — President Richard Nixon came to Orlando to address The Associated Press Managing Editors convention at Walt Disney World, fielding questions that included queries into whether he has personally profited while in office. He also fielded questions about the break-in investigation at the Watergate complex more than one year ago.
Nixon said he has earned every penny honestly and has never obstructed justice. In response to a question about Watergate, Nixon said he wants "to get all the facts out because the people want to know if their President is a crook. Well, I'm not a crook."
November 17, 1993 — In a stunning surprise, the North American Free Trade Agreement passed the House of Representatives and is on a path to approval, which is expected from Canada and Mexico. A jubilant President Bill Clinton praised House members, who gave a thumbs-up by a bipartisan vote of 234-200 with Republicans carrying it across the finish line.
The Florida delegation favored the agreement by a 13-10 count, with party affiliation playing no role. Tampa Democrat Sam Gibbons said the agreement will "open the Mexican market to the U.S." At the same time, Democrat Alcee Hastings of Miami voted for the agreement but added he would "lead the charge to pull out" if the agreement proved detrimental to American interests. Florida Republican Tom Lewis of North Palm Beach voted yes after receiving assurances Florida produce would be protected.
Lame-duck accolades
As 2020 draws nearer to a close, Floridians, as well as the rest of the country and the world, look back on one of the darkest years many have endured. A pandemic, a record number of hurricanes, and a bitter election are major sources of the woes.
Many Floridians had a bright moment to celebrate when the Tampa Bay Lightning defeated the Dallas Stars to win hockey's Stanley Cup. Rubio and Scott introduced a Senate resolution in October praising the Lightning's achievements, which the Senate has now passed unanimously during the lame-duck session.
"After years of hard work, a difficult season away from family, and playing without fans in the seats, the Tampa Bay Lightning's Stanley Cup win gave Floridians a much-needed reason to celebrate," Scott said. "I was proud to join my colleague, Sen. Rubio, to introduce this resolution congratulating the Lightning for bringing the Stanley Cup back to Tampa Bay, and I applaud its unanimous passage in the Senate. Go Bolts!"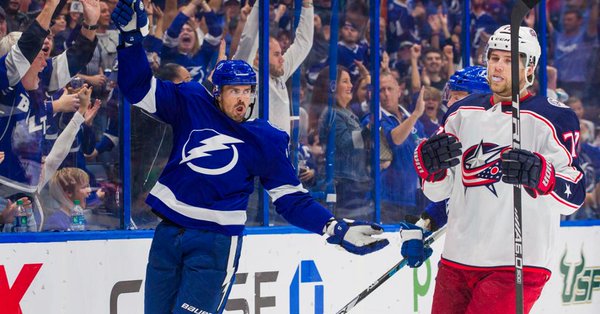 Tampa Bay's quest for a second championship came up short when the Tampa Bay Rays fell to the Los Angeles Dodgers in baseball's World Series in six games. Resolutions congratulating the Dodgers, as well as the NBA champion Los Angeles Lakers, also passed.
"I am grateful that my colleagues joined Sen. Scott and I in recognizing the Tampa Bay Lightning's incredible 2020 season, the team, and the entire organization on winning the Stanley Cup," Rubio said. "I am proud that Tampa, Florida, is home to this amazing organization, and it is fitting that this resolution honors their incredible achievement."