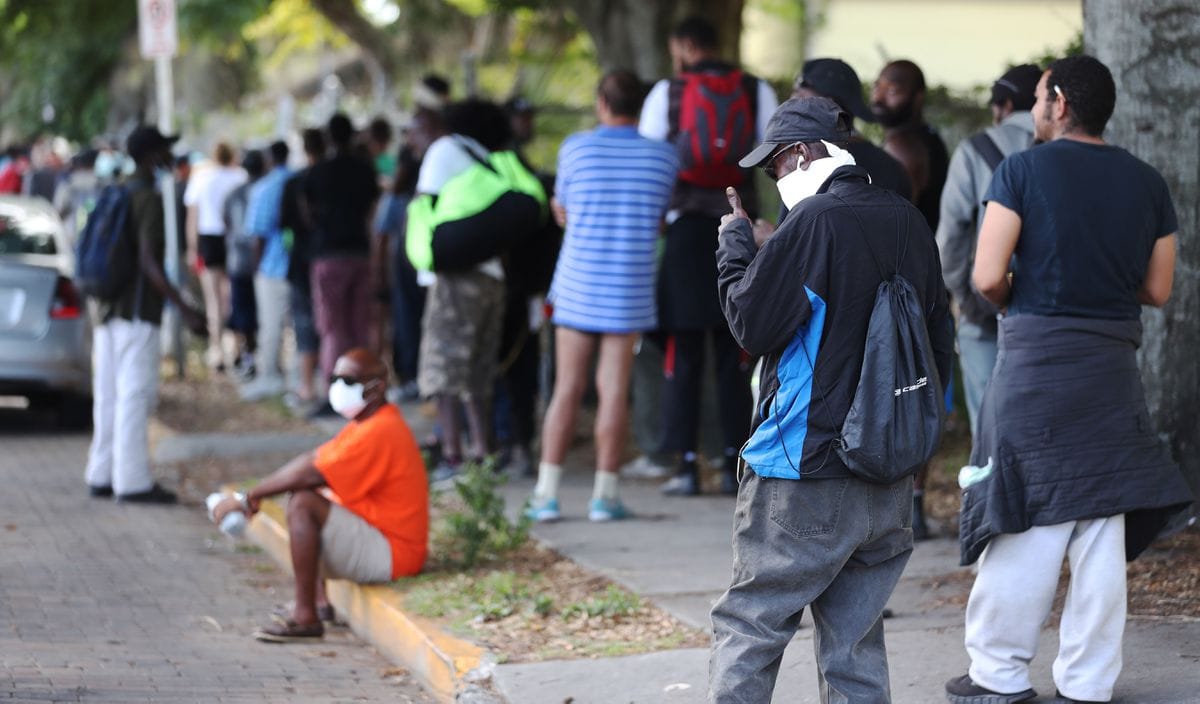 Motel vouchers will also be available.
Shelters across the Tampa Bay area will open Tuesday night with temperatures expected to dip below 40 degrees.
Hillsborough County weather shelters will open at limited capacity as a precautionary measure to prevent the spread of COVID-19. The county will only open one shelter, Amazing Love Ministries, at 6 p.m. A spokesperson for the county estimates the shelter will be able to hold about 30 individuals.
The congregate shelter will comply with social distancing recommendations, and residents who use the shelters will be screened upon entry. Both residents and volunteers will be required to wear a face covering while inside the shelter and will be provided one if they do not have one. The shelter will serve dinner and breakfast in single-service containers.
In order to prevent the spread of coronavirus, the county will also supply a limited number of single-night motel vouchers, which are available on a first-come, first-served basis.
Since the start of the pandemic, the county has operated several high risk shelters, which will also provide a warm space to those using it, although the county has reduced those services over past couple months, a spokesperson for the county said.
More information on Hillsborough County shelters can be found here.
In neighboring Pinellas County, several cold weather shelters will be in operation across the county to host a significant number of residents.
In Clearwater, Dr. Martin Luther King Neighborhood Center will be open from 8 p.m. to 6 a.m. to host around 50 to 60 adults.
St. Petersburg will have three shelter locations, the largest being Northwest Presbyterian Church, which can host about 50 individuals. The Salvation Army on 4th Street South will also act as a shelter with a 25-person capacity. The Turning Point will be the city's smallest shelter open to 12 people.
The Boys and Girls Club of Suncoast will be open for residents in Pinellas Park, and can hold about 50 people. The Boys and Girls Club in Tarpon Springs will also be open as a shelter for 30 to 35 individuals.
Families with children will be placed in family shelters on cold nights, if space is available. Families should call 2-1-1, Tampa Bay Cares, Inc., for information about family shelters. More information can be found here.