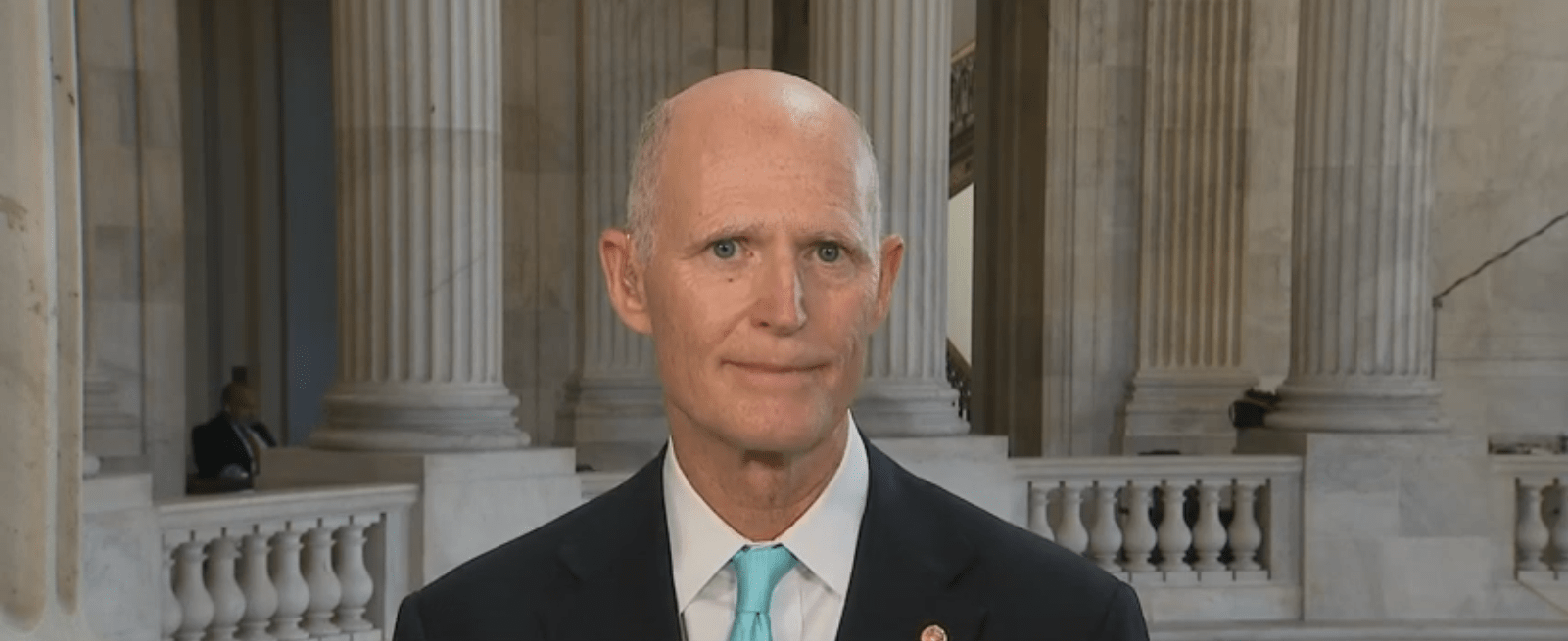 Sen. Scott says Democrats want to bail out their buddies.
Florida's junior Senator warned his fellow Republicans Tuesday not to go wobbly on bailing out state and local governments under the guise of coronavirus relief
U.S. Sen. Rick Scott, during an appearance on the Fox News Channel, told host Steve Doocy that "we can't blink on this," regarding their payouts.
Scott, who heads up the Senate campaign arm, the National Republican Senatorial Committee, asserted that Democratic states pushing for more federal help are just working a ploy.
"These states just want it, they don't need it. They want a free ride with our money," Scott charged on Tuesday's Fox and Friends.
"Democrats want to bail out their buddies, their buddies that can't live within their means," Scott added.
The Senator was promoting an op-ed that ran this weekend, a jeremiad about colleagues who are "ready to cave" on a fat stimulus bill that rewards the policy priorities of the hard left.
In an editorial published Saturday by National Review Online, the first-term Senator and former two term Governor of the state of Florida warns the GOP is ready to give in.
"Too many of my Republican colleagues have bought their lie and are getting ready to cave," Scott said regarding so-called blue state bailouts, funding splashes that Scott and other Republicans contend are to defray high legacy costs and inefficient government rather than cost of the virus itself.
"Some of my Republican colleagues on Capitol Hill have bought the Democratic lie that preventing bailouts for liberal states would lead to disastrous consequences. They're getting ready to capitulate and give hundreds of billions of dollars in taxpayer money to governors [Andrew] Cuomo and [Gavin] Newsom and [J.B.] Pritzker, all of whom are refusing to open their states, get kids back in classrooms, and get their economies on the road to recovery," Scott added.
"Bailing out those who have done so much damage to their states and our country already would be a boondoggle of epic proportions," Scott concluded.