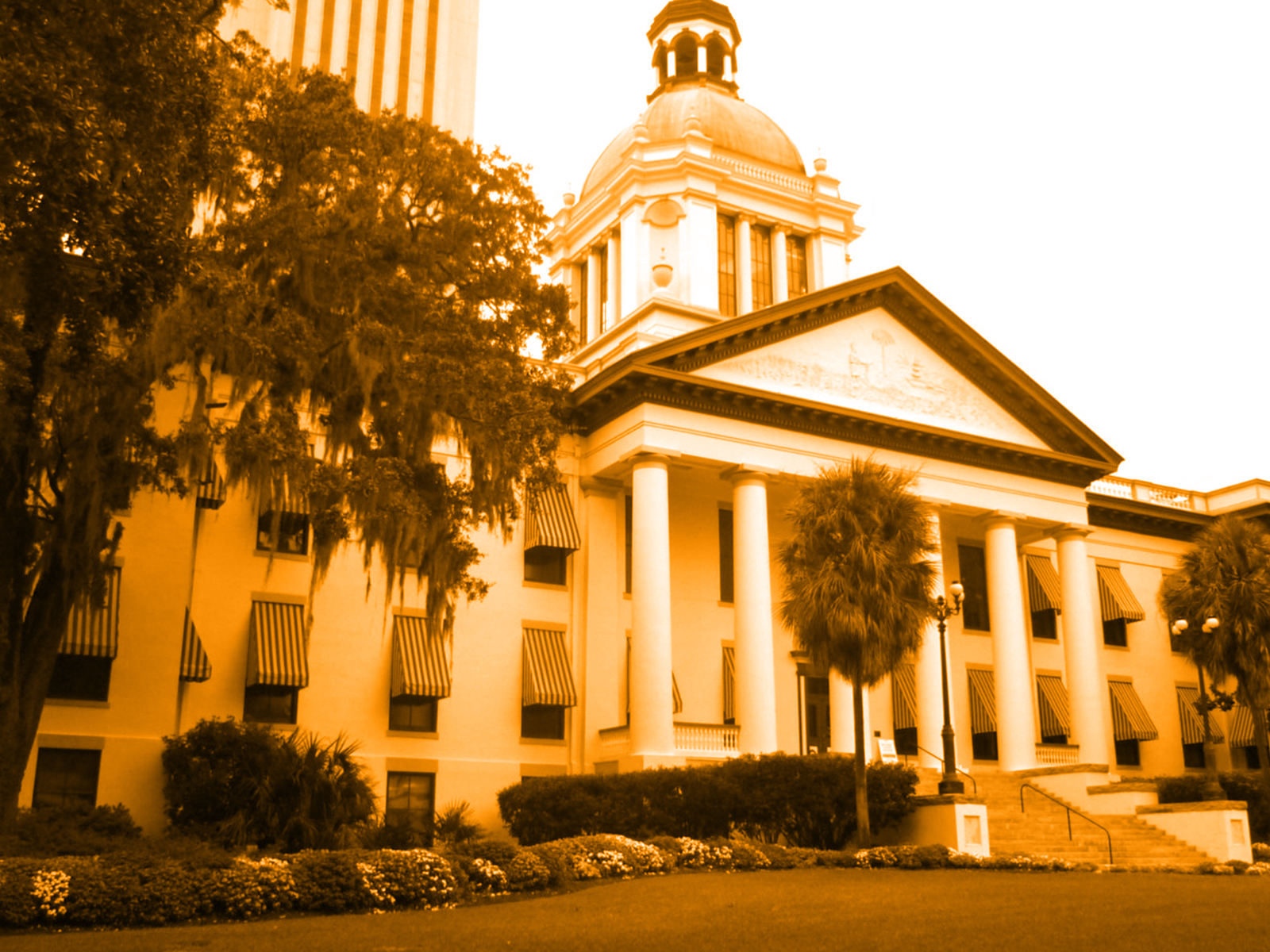 Good morning: Here's your first look at the issues behind today's Florida politics.
Good Tuesday morning.
First in Sunburn — Florida Democratic Party officials Judy Mount and Francine Garcia and Democratic National Committee Member Alan Clendenin top a list of 26 Democratic Party officials endorsing Manny Diaz as the state Party's new chair.
Diaz, the former Miami Mayor, announced the list of party officials supporting his campaign Monday in a campaign to succeed outgoing Chair, Terrie Rizzo.
Earlier Monday, Cynthia Moore Chestnut, a longtime Democratic elected official and Party leader from Gainesville, announced her own list of endorsements, 18 Black elected officials and Civil Rights activists.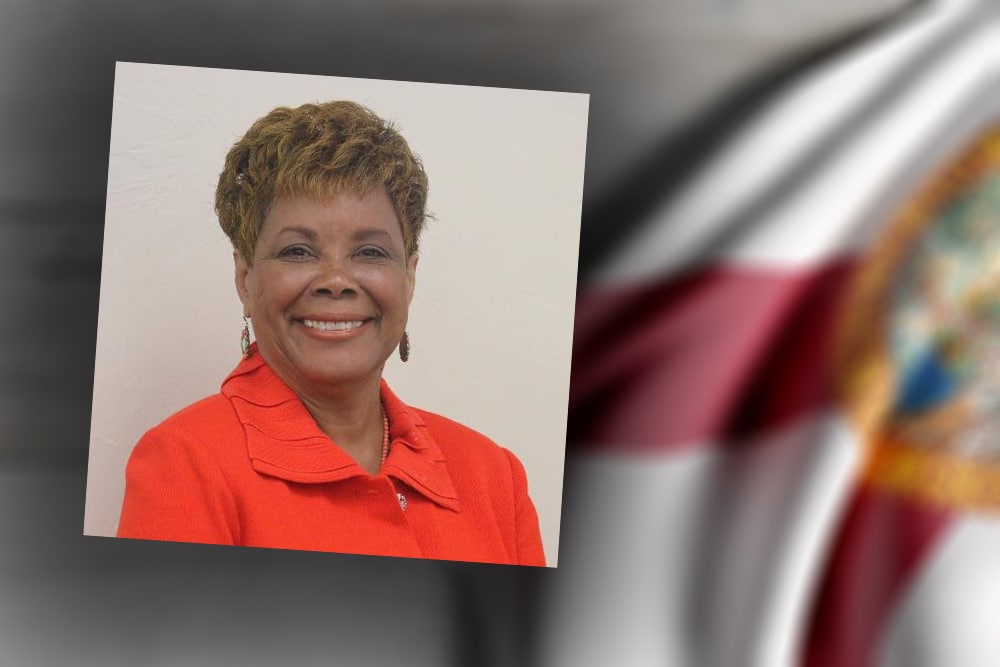 Diaz's campaign rolled out a list that included Mount, who is the Jackson County Democratic chair and state committeewoman, who was elected in 2016 to be the state party's 1st vice-chair and a member of the Democratic National Committee; Gracia, who was elected in 2016 to be the state party's treasurer; Clendenin of Hillsborough County, who also is a DNC member and also chair of the DNC's Southern Caucus; and Alma Gonzalez of Hillsborough County, a DNC member.
Others include various county chairs, county vice-chairs, state committee members, and Democratic caucus leaders.
"I am excited to endorse Manny because he knows we need to be investing in our local parties and year-round organizing focused on voter engagement to set Florida Democrats up for success, which includes a continued investment in the FDP's Municipal Victory Program," Duval County Democratic Chair Daniel Henry said in a news release issued by Diaz's campaign.
"I am a proud Florida Democrat and so excited to support Manny as the next FDP Chair because we need leadership that will help build our party from the ground up, which includes our party clubs and caucuses, DECs and organizers in counties across the state," Stephen Gaskill, president of the Florida LGBTQ+ Democratic Caucus said.
"Manny Diaz believes we cannot take any voter for granted and we cannot leave any voter behind, which means investing in party organizations across the state, including small and medium-sized county organizations — this is I am excited Manny is ready and willing to take over leadership of the Florida Democratic Party and get us back on track to win," Pasco County State Committeewoman Jocelyn Dickman said.
___
Good news about a good person — Pierce Schuessler moves to Florida Department of State — Schuessler, most recently a senior policy adviser with Metz Husband & Daughton, is taking a key leadership role under Secretary of State Laurel Lee. Previously, he served as a senior legislative assistant and aide to Senate President Tom Lee, a director of legislative affairs at the Florida Department of Environmental Protection, and began his career in 2009 as a legislative director at the Department of State under then-Secretary Kurt Browning.
___
🦠 — Science and COVID, the good and the bad must read: The Atlantic's latest cover story, published Monday, outlines how science beat the virus but lost in the process. There have been more than 74,000 scientific papers on the pandemic, nearly twice as many as other diseases, yet flawed research along the way made the virus more confusing and led to misguided policies.
___
Few films live up to an "instant classic" status. However, by nearly all accounts, Michael Mann's epic heist movie "Heat" did that and more, having what USA Today called "the greatest action scene of recent times."
Premiering 25 years ago today, Heat was no ordinary crime story; Mann (who wrote and directed) intricately wove myriad plots with a finesse that transcends the genre. It was also one of the most precise and meticulous films for the crime genre and movies in general.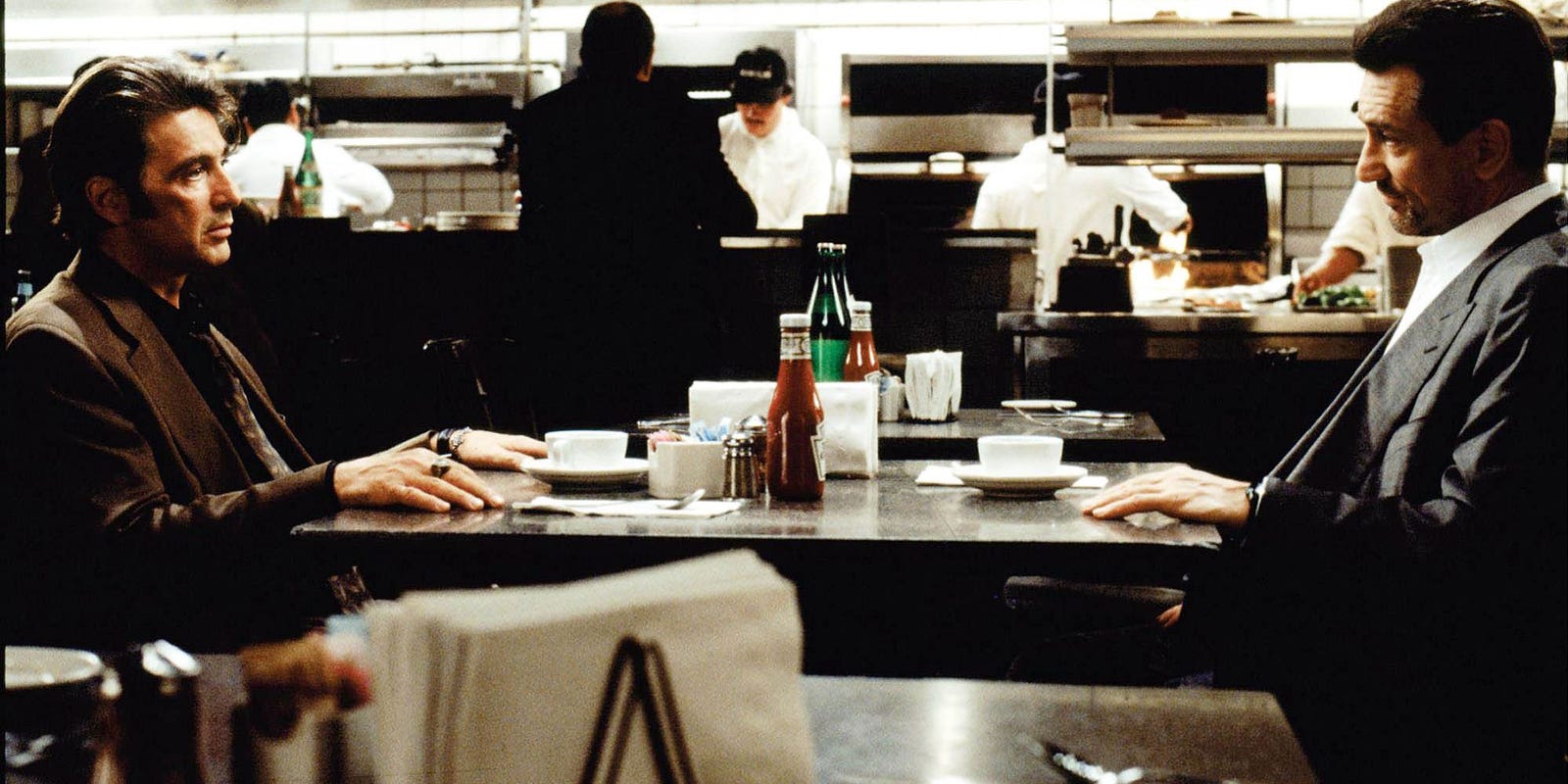 In addition, Heat was the first on-screen pairing of Robert DeNiro and Al Pacino, two of the biggest legends in Hollywood. Also rounding out a stellar cast was Val Kilmer, Jon Voight, Tom Sizemore and Ashley Judd.
Here is a sample of the celebrations and thoughts of Heat, a movie masterpiece that is still relevant a quarter-century after its release:
"Heat at 25: Still the best crime thriller of the modern era" via Tom Jolliffe of Flickering Myth — Heat was an event. Heavily pushing toward a mature audience in a festive season looking to lure younger viewers. The film made solid returns, greeted with predominantly good reviews from critics and audiences alike. Some felt it was overtly masculine, overly long, and were left cold emotionally (which is kind of an overriding point of the film, about the emotional disconnection associated with the respective profession of cop and robber). Since that time, it continues to gain reverence in fans and hold up to critical analysis. It's a film with more subtlety than has occasionally been credited to Mann as a filmmaker. Still, he constructs with cohesion between his style running above the surface and his substance below.
"Mann's 'Heat' at 25: A newly relevant study in loneliness" via Marc Rivers of NPR — Heat deals with an existential kind of emptiness — one that becomes the film's steady, plaintive bass line against the catchy melody of its cops-and-robbers plotting. And in its own strange and very specific way, it comforted me. Mann evokes that aching feeling visually: Figures framed against cold, hard glass and sharp angles, or overlooking an endless, glittering cityscape — LA as Edward Hopper might have painted it. Feelings of impotence are bound up in our current state of loneliness, in the understanding that you, yourself, are not enough, even as you also understand that you're unable to do anything about that. The tragedy in Heat lies with characters who try, and fail, to do something about it.
"Heat: When Pacino met De Niro in a coffee shop" via Anvita Singh of The Indian Express — Cinephiles went ballistic when they saw the two acting greats share screen space finally. Sure, it was not for long, but it happened. And it was perfect. Describing that coffee sequence is like attempting to describe magic. It's only visible to those who really pay attention. The silence, the pauses, the weight their words carried. So simple yet so powerful. They discuss their women, their 'careers,' exchange pleasantries and final intentions. The framing is solid. Brilliant camerawork that never shows the two characters together at once. You see one face and then the other. After all, they are confronting each other. Placing them together in a frame like friends must not have made sense. 
"Mann gives an update on the status of the Heat prequel" via Erik Swan of Cinemablend — The prequel to Heat has been a long-gestating project for Mann, who reportedly finished writing the novel back in 2016. Though it sounds like there's still work to be done before it can hit bookstore shelves, Mann's comments to Deadline are encouraging. But what's even more exciting to hear is that Mann eventually wants to bring the story to the silver screen as well. It's been nearly 30 years since Heat hit theaters, but fans are undoubtedly ready to reenter that universe. All in all, it appears Michael Mann still has more to say about his famous characters, but it could still be a while before the project actually comes to fruition. 
"Collateral is the most Michael Mann film of all Michael Mann films" via Chris Nashawaty of Esquire — Heat is widely (and rightly) considered to be Mann's masterpiece — the director's grand meditation on all of his favorite pet themes: loyalty, honor, integrity, crime, compulsion, loneliness, and the point where good and evil bleed into one another until you're no longer sure which side you're meant to be rooting for. I'd argue the movie that actually nips most closely at the heels of Heat in the top tier of Mann's underworld classics is 2004's Collateral — another violent, nihilism-drenched thriller that seems to exist in the same spiritual universe as Heat. They're two movements in an underworld symphony of L.A. after dark. Like every Mann movie, every single frame in Collateral is composed with a jeweler's eye for detail.
— SITUATIONAL AWARENESS —
— @JoeBiden: Stay hopeful — brighter days lie ahead.
—@realDonaldTrump: First Vaccine Administered. Congratulations USA! Congratulations WORLD!
—@GovRonDeSantis: Great to be on the scene this morning at @TGHCares as they received one of the first shipments of the Pfizer vaccine in Florida. God Bless America!
Tweet, tweet:
The eagle has landed. We have the Vaccine! A tribute to the hero's of this nightmare, our front line health care workers. pic.twitter.com/yOlRtckGBx

— Jared MASKowitz 😷 (@JaredEMoskowitz) December 14, 2020
—@JoeGruters: Here is one Electoral College vote for @realDonaldTrump! Florida was with him early, we are with him now, and we will be with him going forward. @FloridaGOP
—@ShevrinJones: For the 100th time, @JoeBiden is the winner, and we love to see it.
—@CarlosGSmith: When will @SenRickScott finally acknowledge @JoeBiden as President-Elect?
—@TaiKopan: It's remarkable that CNN — a news network renown for wall-to-wall coverage of things like hurricanes and election night — is currently wall-to-wall with people getting vaccines and the electoral college voting. Both typically routine things. A snapshot of this moment.
—@SteveLemongello: The part of the Florida electoral college vote where everybody writes down their vote should have Final Jeopardy music
—@KevinCate: It's been a tough year for so many people in so many ways. @CATECOMM turns 10 this week. We work hard but also know how fortunate we are — & the responsibility that comes with that. So in honor of 10 years, today we're donating $10,000 to our local food bank @SecondHarvestBB.
Tweet, tweet:
— Steve Schale 🇺🇸 (@steveschale) December 14, 2020
Tweet. tweet:
Live shot of today's news cycle pic.twitter.com/7wWovxVeTT

— Tamara Lush (@TamaraLush) December 14, 2020
— DAYS UNTIL —
NBA 2020-21 opening night — 7; "The Midnight Sky" with George Clooney premieres on Netflix — 8; "Wonder Woman 1984" rescheduled premiere — 10; Pixar's "Soul" premiere (rescheduled for Disney+) — 10; Greyhound racing ends in Florida — 16; Florida Restaurant & Lodging Association human trafficking compliance training deadline — 17; Georgia U.S. Senate runoff elections — 21; WandaVision premieres on Disney+ — 31; the 2021 Inauguration — 36; Super Bowl LV in Tampa — 54; Daytona 500 — 61; "Nomadland" with Frances McDormand — 66; Children's Gasparilla — 116; "No Time to Die" premieres (rescheduled) — 118; Seminole Hard Rock Gasparilla Pirate Fest — 123; "A Quiet Place Part II" rescheduled premiere — 129; "Black Widow" rescheduled premiere — 143; "Top Gun: Maverick" rescheduled premiere — 198; Disney's "Shang Chi and The Legend of The Ten Rings" premieres — 216; new start date for 2021 Olympics — 220; "Jungle Cruise" premieres — 228; St. Petersburg Primary Election — 252; St. Petersburg Municipal Elections — 322; Disney's "Eternals" premieres — 326; "Spider-Man Far From Home" sequel premieres — 328; Steven Spielberg's "West Side Story" premieres — 360; "Thor: Love and Thunder" premieres — 424; "Doctor Strange in the Multiverse of Madness" premieres — 477; "Spider-Man: Into the Spider-Verse" sequel premieres — 658.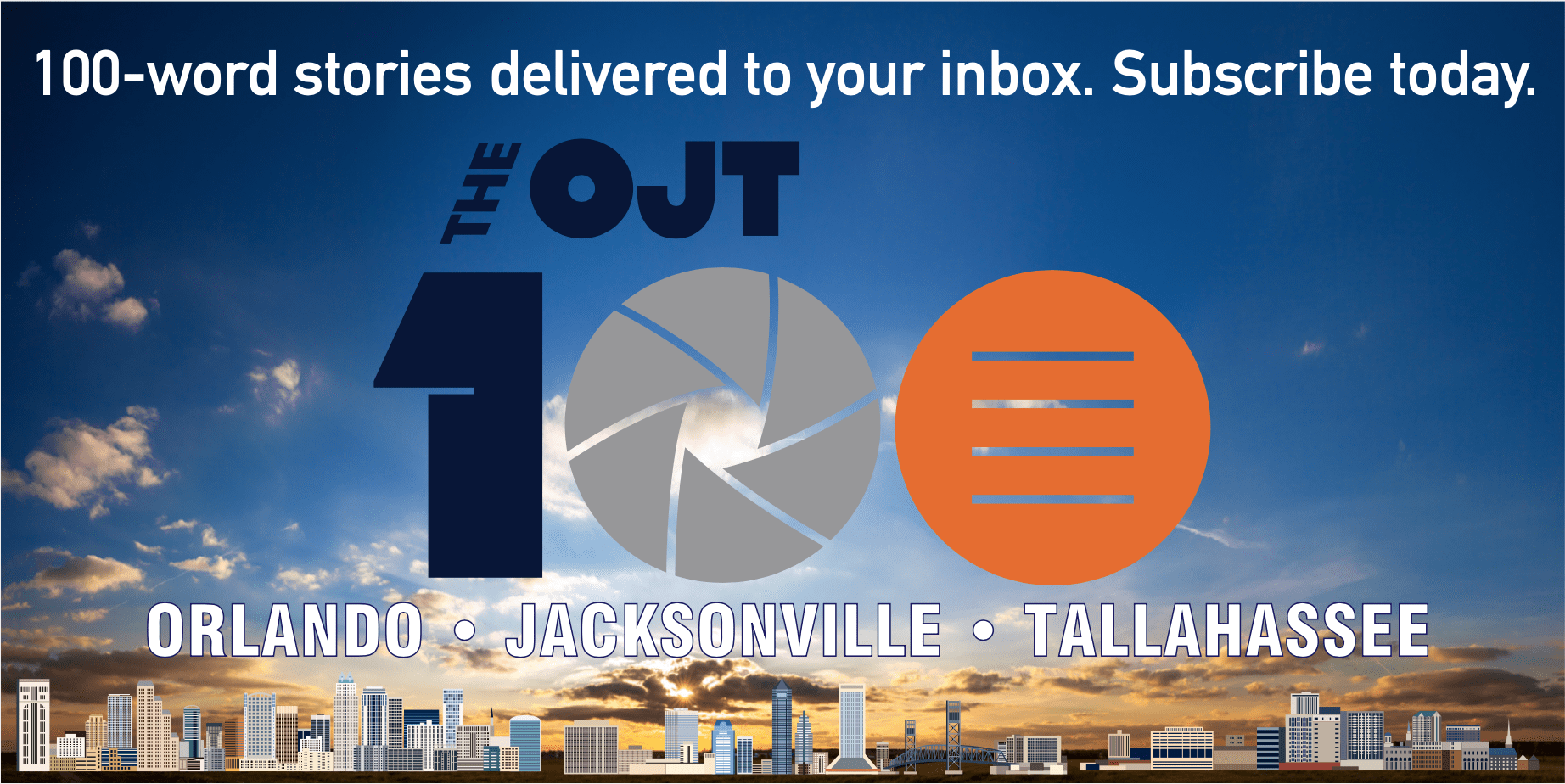 — THE ELECTORAL COLLEGE —
"Electoral College vote officially affirms Joe Biden's victory" via Nick Corasaniti and Jim Rutenberg of The New York Times — It began at 10 a.m. in New Hampshire, where electors met in a statehouse chamber festooned with holiday decorations and gave their four votes to Biden. By noon on Monday, the battleground states of Arizona, Georgia and Pennsylvania, ground zero for many of Trump's fruitless lawsuits, had backed Biden too. In New York, Bill and Hillary Clinton voted for Biden along with 27 other electors. And when California cast its 55 votes for Mr. Biden around 5:30 p.m. Eastern time, it pushed him past the threshold of 270 Electoral College votes needed to win the presidency, putting the official seal on his victory after weeks of efforts by Trump to use legal challenges and political pressure to overturn the results.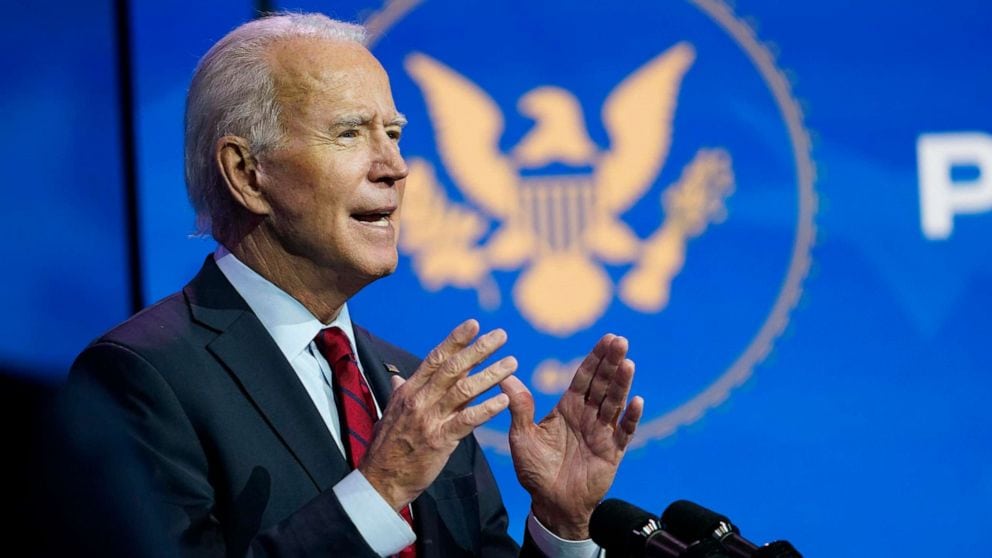 "Some Republicans acknowledge Biden is President-elect after Electoral College vote" via Amy B. Wang and Seung Min Kim of The Washington Post — Republican lawmakers on Monday evening began acknowledging — somewhat — that Biden is the President-elect after the electoral college convened to affirm his victory over Trump. For weeks, most GOP Senators and Representatives had sidestepped the question, with most suggesting they wanted to "let the legal process play out" regarding Trump's baseless claims of widespread voter fraud. Sen. Mike Braun and Rep. Roy Blunt were in the minority in that they explicitly referred to Biden by name. Sen. Lindsey Graham told reporters "yeah" when asked if Biden was President-elect and began commenting rapid-fire on Biden's would-be Cabinet nominees.
"Biden offers spirited condemnation of Donald Trump's efforts to undermine election" via Chelsea James of The Washington Post — After a month of downplaying the danger of Trump's and Republicans' efforts to delegitimize Biden's win in the general election, the President-elect unleashed a forceful condemnation of Trump and his allies, hours after the electoral college made his win officially official. Biden called the lawsuit filed by 17 Republican attorneys general and 126 Republican members of Congress at the Supreme Court asking the court to toss out results in multiple states an "unprecedented assault on our democracy." He called Republicans' efforts to undermine lawful results a "position so extreme we've never seen it before." And he pointed out the number of Republican judges, including some appointed by Trump himself, who dismissed as meritless multiple efforts to overturn results in key states.
"'This is the reality': Newsmax and One America grapple uneasily with Biden's electoral college victory" via Jeremy Barr of The Washington Post — For the past six weeks, two upstart cable news channels — Newsmax and One America News — have tried to outflank Fox News from the right by embracing President Donald Trump's strategy of election denialism. But on Monday, as the Electoral College sealed Democrat Biden's victory, their paths seemed to diverge slightly. John Bachman, who anchors an afternoon show on Newsmax, the larger of the two channels, referred to Biden as the President-elect and noted that Trump's legal challenges of the election results have failed at almost every step.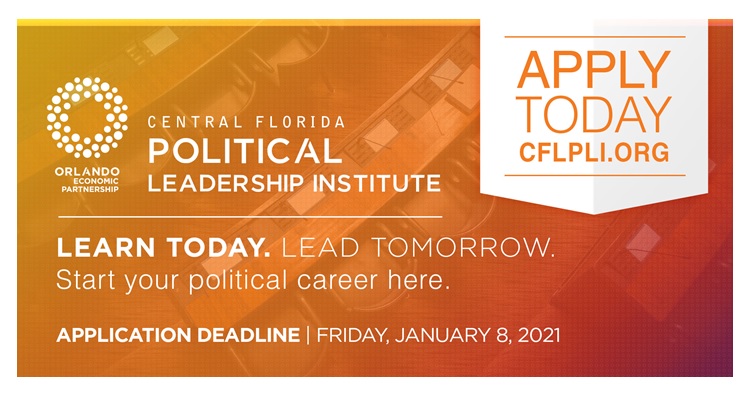 — THE VACCINE —
"How science beat the virus" via Ed Yong of The Atlantic — In fall 2019, exactly zero scientists were studying COVID‑19 because no one knew the disease existed. The coronavirus that causes it, SARS‑CoV‑2, had only recently jumped into humans and had been neither identified nor named. But by the end of March 2020, it had spread to more than 170 countries, sickened more than 750,000 people, and triggered the biggest pivot in the history of modern science. Thousands of researchers dropped whatever intellectual puzzles had previously consumed their curiosity and began working on the pandemic instead. As of this writing, the biomedical library PubMed lists more than 74,000 COVID-related scientific papers — more than twice as many as there are about polio, measles, cholera, dengue, or other diseases that have plagued humanity for centuries.
"Coronavirus vaccines can have side effects. That typically means they're working." via Joel Achenbach of The Washington Post — The new coronavirus vaccine appears to be stunningly effective, blocking serious illness entirely in randomized trials, and it has passed strict safety reviews and won emergency authorization from regulators in the United States and several other countries so far. But news bulletins in the past week provided a reminder that this remains a revolutionary pharmaceutical agent that will be scrutinized in the months ahead as shots go into arms. Scientists will also be vigilant for severe allergic reactions. U.S. public health officials hope at least 70 percent of the population will agree to be inoculated with one of the vaccines rolled out in the coming months.
"Washington navigates ethical minefield on getting first COVID-19 shots" via Alice Miranda Ollstein of The Washington Post — The first COVID shots will soon be available to top officials and essential staff in the White House, the Pentagon and Congress. But they're already facing a political and ethical dilemma over who should be at the front of the line. Some of the first tranche of the scarce Pfizer vaccine was reserved for federal leaders to ensure the government can continue to function as U.S. deaths and hospitalizations peak. President Donald Trump, President-elect Joe Biden and leaders in Congress could help themselves to it in the coming days. The question is: should they?
"Why this New York nurse got the country's first coronavirus shot: 'We were scared'" via Ben Guarino and William Wan of The Washington Post — It was fitting for so many reasons that Sandra Lindsay became the face of the country's first coronavirus vaccinations Monday. With the coronavirus killing people of color at disproportionate rates, she was a Black woman eager to prove the shot's safety to those still hesitant. She is a critical-care nurse, among the health care workers who have spent more time than any caring for the pandemic's sickest victims — working at a New York hospital system that was on the front lines of the pandemic this spring. But what made Lindsay an especially poignant choice, her brother said, was that she had dreamed her whole life — since a 6-year-old in their home country of Jamaica — of finding a way to help others.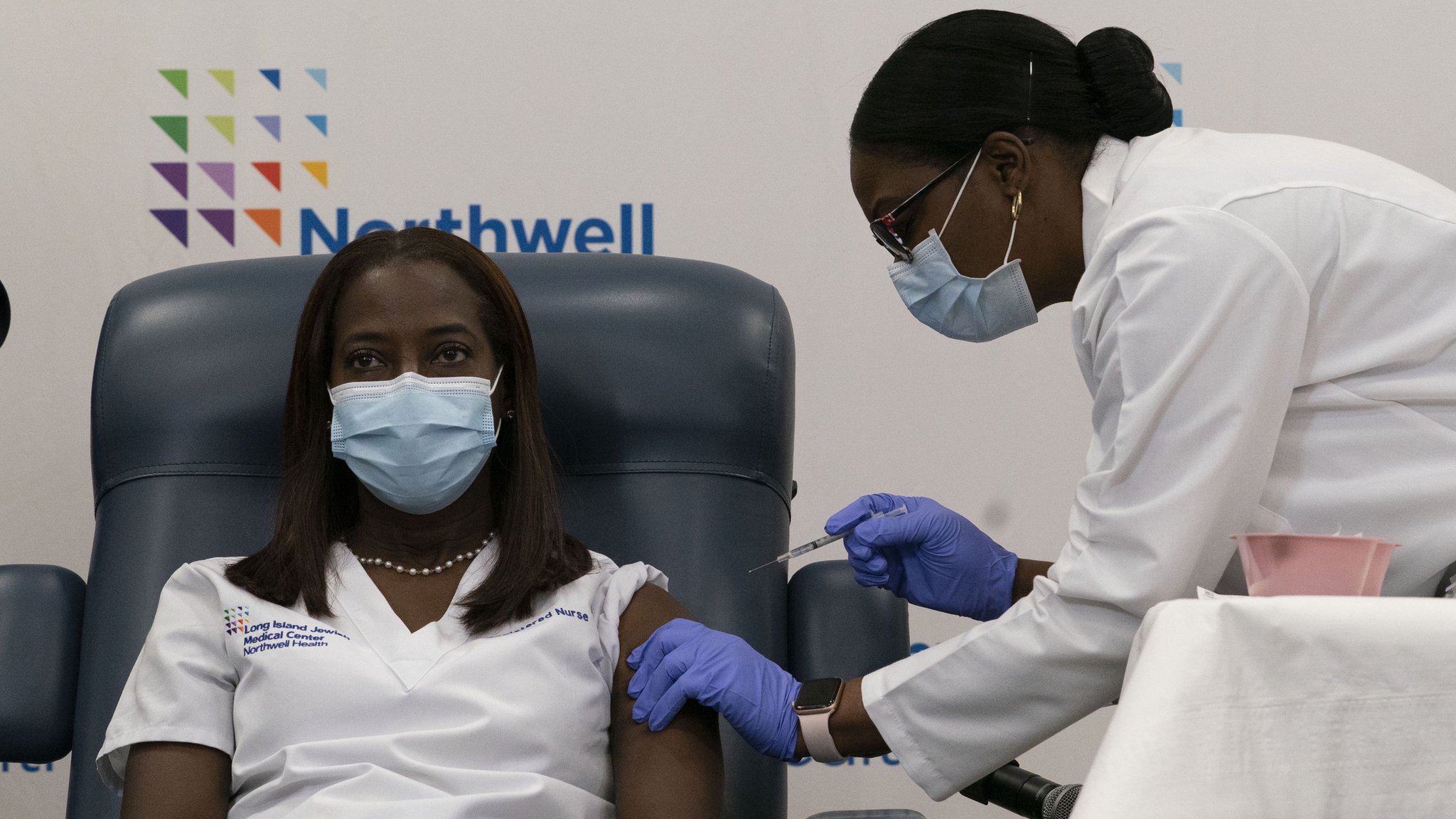 "D.C. firefighters will get coronavirus vaccine in public as part of trust-building campaign" via Lola Fadulu of The Washington Post — Five first responders, the acting D.C. fire chief, the department's medical director and three firefighters, will be among the first people in the District to get the coronavirus vaccine, as part of a targeted campaign to build confidence in the process. But while city officials expect the first shipments of the vaccine to arrive in the District on Monday, the fire department personnel will not get their shots until later in the week. Kaiser Permanente, which will administer the doses, expects to receive its initial shipment of the Pfizer-BioNTech vaccine on Wednesday and must finish training its staff on how to handle the vaccine and give the shots, said LaToya Foster, a spokeswoman for D.C. Mayor Muriel E. Bowser.
"Ron DeSantis welcomes coronavirus vaccine to Tampa: 'Today, we will have shots going in arms'" via Steve Contorno of the Tampa Bay Times — DeSantis welcomed 20,000 doses of the coronavirus vaccine to Tampa General Hospital on Monday morning, calling their arrival a "historic" achievement in the fight against the pandemic. "Today, we will have shots going in arms," DeSantis said. "We will have health care workers getting vaccinated much faster than anyone could have anticipated six months ago. God bless America." Moments later, DeSantis watched a 31-year-old nurse receive the first dosage of the vaccine in the Tampa Bay area through a shot administered in her left arm.
To watch a video of DeSantis' news conference, click on the image below:
"Doctors outside hospitals unclear when they will get vaccine" via Wayne Washington of The Palm Beach Post — A nurse in Tampa became among the first people in Florida to receive a vaccine for the coronavirus Monday. Still, other health care providers say no protocol has been set up to let them know when they will be inoculated. "It's a very disorganized and not very transparent process," said Dr. Howard Green, a dermatologist who practices in Palm Beach County. "None of it's standardized, I don't think. Is there really any process. He said neither he nor his wife, a dentist, are aware of any plan for when providers like them are inoculated. Both are in their 60s, and both face and pose risks to patients because of prolonged, unmasked exposure.
"COVID-19 vaccine arrives for Jacksonville health care staff" via Beth Reese Cravey and Matt Soergel of The Florida Times-Union — Registered nurse Danielle Parker broke into tears Monday morning after receiving one of the first coronavirus vaccines to be given in Jacksonville. The vaccination didn't hurt, she said. It's just that Parker, 28, a nurse in the COVID-19 intensive-care unit at UF Health Jacksonville since the beginning of the pandemic, has seen so much suffering. Now there's a sign of hope — perhaps the beginning of an end to much of that suffering. The coronavirus vaccine's first batches began arriving at UF Health Jacksonville Monday morning to be administered to front-line hospital staff. From there, it will go to other area hospitals in the days to come.
"Florida health care workers get COVID-19 vaccine; Orlando's AdventHealth doses will arrive Tuesday" via Steven Lemongello and Garfield Hylton of the Orlando Sentinel — A Tampa General Hospital nurse was among the first people in Florida to get a COVID-19 vaccine shot Monday, amid news that 20,000 initial doses for Orlando health care workers will be coming Tuesday. AdventHealth in Orlando and Jackson Memorial Hospital in Miami are slated to each receive their first 20,000 doses on Tuesday. In a news release, AdventHealth said it planned to start inoculating its "front-line staff" on Wednesday. The first vaccinations in Florida, as well as in New York a few hours earlier, came as the country was in the middle of a surge of coronavirus cases and with nationwide deaths topping 300,000.
"'A new ray of hope.' First South Florida hospital workers get vaccinated in Broward." via Ben Conarck of the Miami Herald — The first health care worker in the COVID-19 epicenter of South Florida received an injection on Monday afternoon from a vial carrying a new "ray of hope" — a vaccine with the potential to bring a roaring epidemic of death and severe illness to an end. The shot went into the left arm of Memorial Healthcare System critical care physician Aharon Sareli who could be seen smiling from behind his mask. Later, outside the pharmacy and in front of more than a dozen cameras, Sareli said it was an identical experience to receiving a flu vaccine. He said it was "really an honor to go first."
"Orange prepares to vaccinate 500 long-term care residents and employees each day" via Stephen Hudak, Ryan Gillespie and Naseem S. Miller of the Orlando Sentinel — Orange County's top health official said Monday he is preparing for a "logistical nightmare" that involves vaccinating more than 9,000 residents and employees of long-term care facilities in the county as well as paramedics and emergency workers within four weeks after the first doses arrive. DeSantis laid out the four-week timeline last week, and Dr. Raul Pino, the state's health officer in Orange, said that goal can be achieved but will require the health department to put some services on hold so more workers can give vaccinations. He said the plan is to vaccinate 500 nursing home residents, employees and EMS workers each day. That is similar to the pace at which his department tested individuals for the coronavirus.
"'20,000 doses of hope': Tampa Bay gets first coronavirus vaccine shipment" via Megan Reeves of the Tampa Bay Times — Tampa Bay's first dose of coronavirus vaccine was administered to a nurse at Tampa General Hospital on Monday, a historic moment and a ray of hope as vials of the recently approved drug are shipped across the state and nation. Tampa General, the region's largest hospital, received 3,900 vials of the Pfizer-BioNTech vaccine. Each vial contains five doses, making for a total of 19,500 that will be used to vaccinate the area's front-line health care workers. "This is 20,000 doses of hope," Tampa General President and CEO John Couris said at a news conference. "This is the beginning to the end. This is monumental if you're sitting in our shoes, caring for the patients that need us the most."
Meanwhile … "GSK, Sanofi say COVID-19 shot won't be ready until late 2021" via The Associated Press — Drugmakers Sanofi and GlaxoSmithKline said Friday that their potential COVID-19 vaccine won't be ready until late next year because they need to improve the shot's effectiveness in older people. The companies said early trials showed the vaccine produced an "insufficient" immune response in people over 60 because it didn't contain enough of the material that triggers the production of disease-fighting antibodies. They said they plan to reformulate the vaccine and do more testing, which is likely to delay approval to the fourth quarter of 2021 from the middle of the year.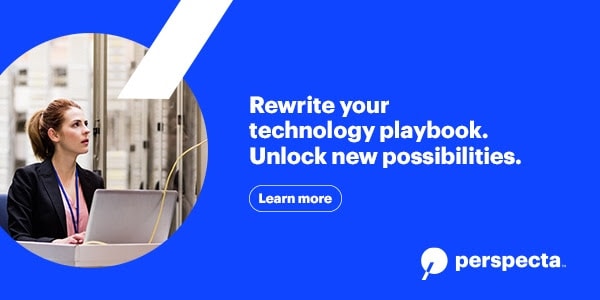 — CORONA FLORIDA —
"Maskless crowd — including DeSantis family — at Edgewater-Niceville high school football game prompts online criticism, praise" via Katie Rice and Leslie Postal of the Orlando Sentinel — The Edgewater High School football team's win over Niceville High School Friday evening propelled the Edgewater Eagles to the State Championship game — and prompted reaction to the largely maskless crowd. The schools have been getting attention online not only for the game itself but images of unmasked spectators — including Gov. DeSantis and his family — packed together in Niceville High School's stands. The photo DeSantis posted on Twitter of his family, with neither him, his wife, nor his two young children in masks, showed a scene typical of playoff football before the coronavirus pandemic — prompting online praise from some and fierce criticism from others.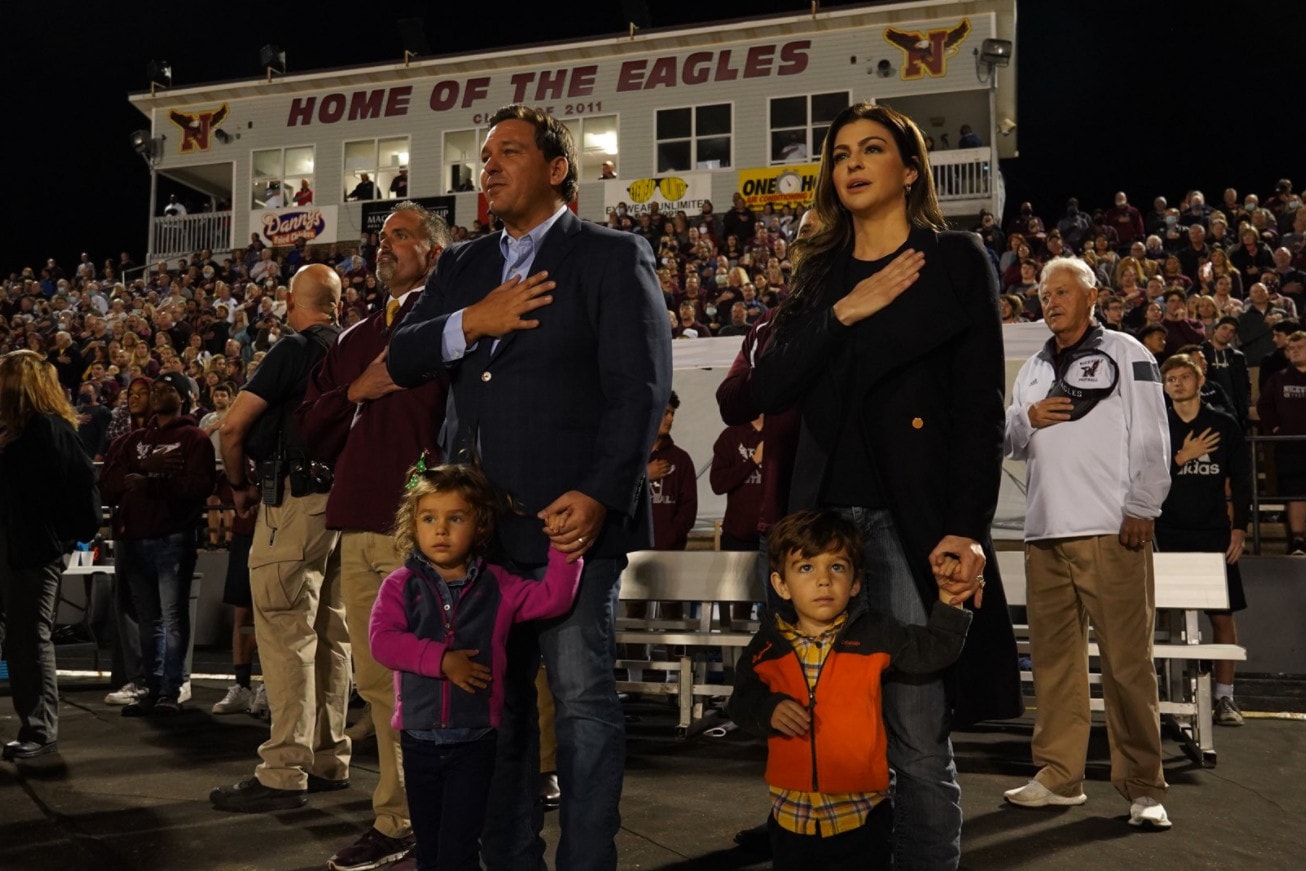 — CORONA LOCAL — 
"How will Orlando, the theme park capital of the world, recover from 2020?" via Gabrielle Russon of the Orlando Sentinel — The year 2020 brought images of Orlando never seen before. Interstate 4, the eternally traffic-clogged gateway to the theme parks, was quiet. The Magic Kingdom, the world's busiest park, was empty for months, a happy place that previously had shut down for just a day or two for hurricanes or other emergencies. The coronavirus pandemic is expected to recede in 2021 as vaccines become available. But restarting Orlando's tourism machine will be a monumental task, and experts disagree on how much longer the region and its hundreds of thousands of industry workers will suffer.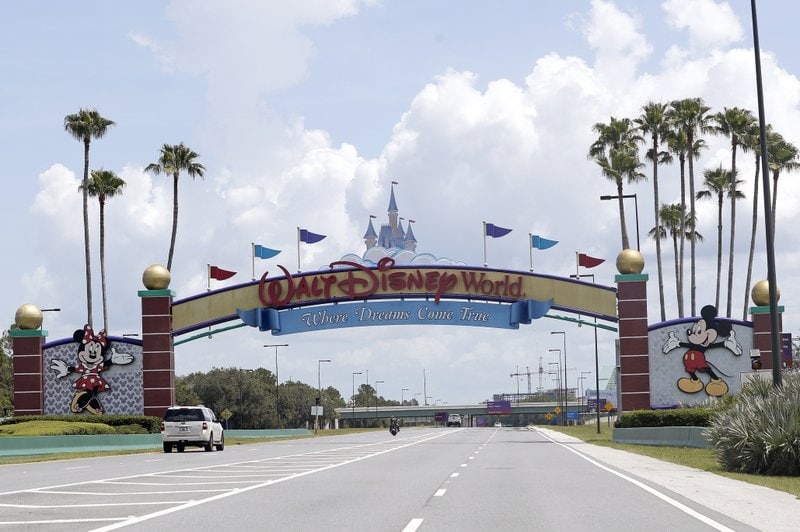 "'What's coming is much more dire': COVID-caused evictions may be next crisis for Tallahassee" via Karl Etters of the Tallahassee Democrat — The specter of mass evictions once a federal moratorium sunsets on Dec. 31 prompted the Tallahassee City Commission last week to approve a $250,000 program aimed at landlords. In addition to creating the Landlord Risk Mitigation Fund, city commissioners asked staff to explore the option to create outdoor shelters similar to one in Hillsborough County. But that could be considered "camping." Chronic homelessness has been considered for years by the Commission, and there has been a focus on attainable housing and including more partner agencies. But the immediate crisis of forced evictions has forced their hand, as people struggle to make ends meet through the pandemic. "What's coming is much more dire as has been expressed," Commissioner Jeremy Matlow said.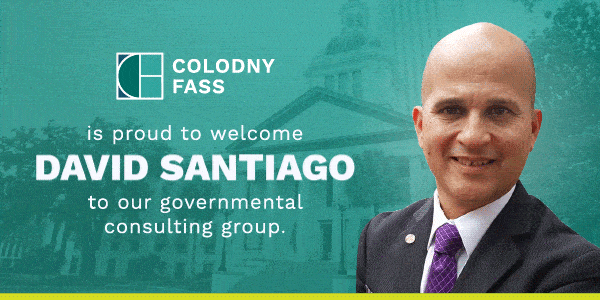 — CORONA NATION —
"Vaccine comes too late for the 300,000 US dead" via Adam Geller and Heather Hollingsworth of The Associated Press — The U.S. crossed the 300,000 threshold on the same day it launched the biggest vaccination campaign in history, with health care workers rolling up their sleeves for COVID-19 shots Monday. It took four months for the virus to claim its first 100,000 American lives. But with cold weather driving people inside, where the virus spreads more easily, months of reluctance in many states to require masks, and an increase in gatherings over the holidays, some public health experts project 100,000 more could die before Jan. 31. Already, the number of U.S. deaths rivals the population of St. Louis or Pittsburgh. The toll is equivalent to repeating a tragedy on Hurricane Katrina's scale every day for 5 months.
— CORONA ECONOMICS — 
"Tourism taxes for Visit Tampa Bay down 45% in October" via Sara DiNatale of the Tampa Bay Times — Hillsborough County hotels continue to be hit harder by the pandemic than their counterparts in Pinellas, as both counties deal with tourism slowdowns. Visit Tampa Bay, which handles marketing Hillsborough County as a destination, announced Monday that its tax collection on overnight stays was down 45% in October compared to the same month last year. Meanwhile, Pinellas' collection was down just 13% in the same period. Both counties collect a 6% tax on overnight stays. October is the most recent month of bed tax data available. It's also the start of both tourism bureaus' fiscal year. Hillsborough County collected about $1.7 million and Pinellas about $3.5 million in October, both the highest amounts collected by each since the pandemic began in March.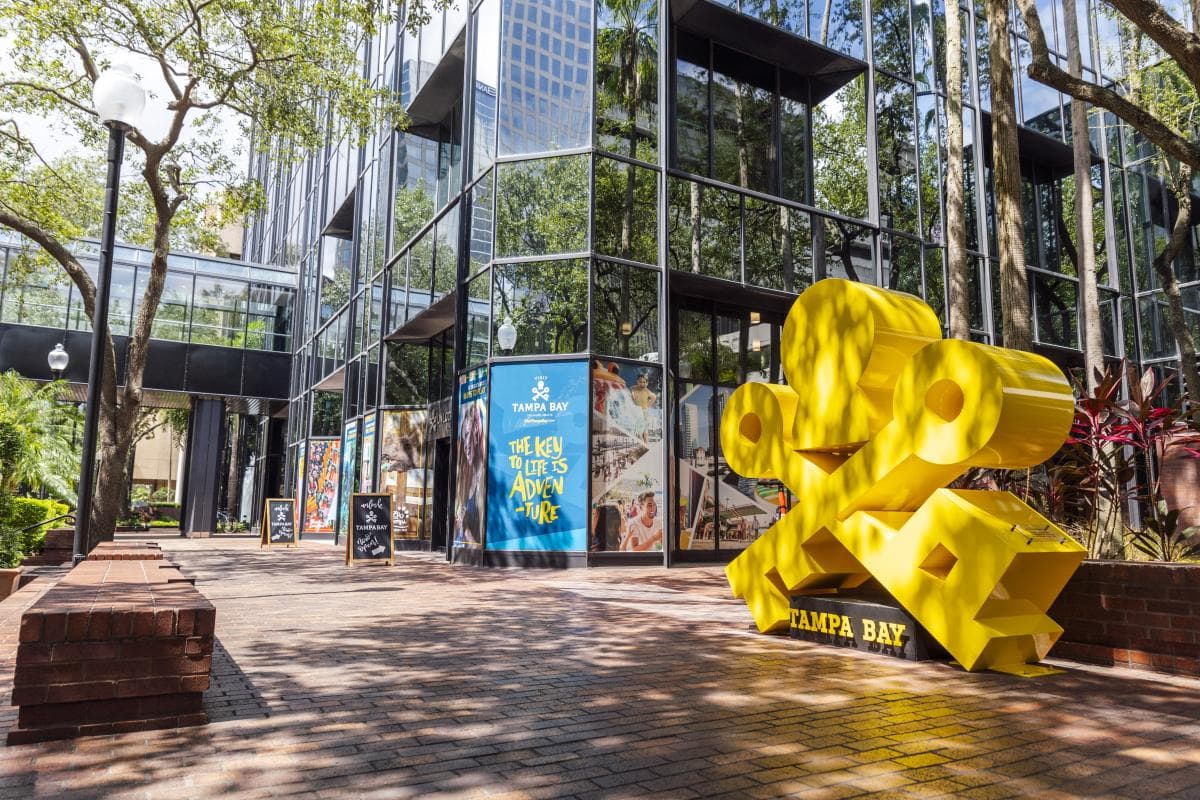 "They took a mortgage deferment through the CARES Act. Then their credit score plunged." via Trevor Fraser of the Orlando Sentinel — Tod Caviness was negotiating to buy a house in Sanford when his wife, Christin, got an alert on her phone. "Her credit score had gone down from 752 to 568," he said, and Caviness discovered the same drop happened for him. The dramatic drop originated with a three-month deferment the couple received on their Bradenton home mortgage through the CARES Act. Though the CARES Act contains language to protect the credit of people who take advantage of it, problems similar to Caviness' have been popping up around the country. The U.S. Public Interest Research Group noted 13,000 complaints about credit reporting from April through September, a 550% increase over the same period last year.
— MORE CORONA —
"New strain of COVID-19 may be cause of rise in cases, Matt Hancock tells MPs" via Simon Murphy of The Guardian — A new COVID-19 variant has been identified in the UK, the health secretary has revealed, suggesting it could be linked to the rapid spread of the virus in south-east England as millions more people in London are being moved into the toughest restrictions. Cases of the strain have been found in almost 60 areas,  Hancock disclosed, although he stressed that clinical advice suggested it was "highly unlikely" the mutation would fail to respond to a vaccine.
"Disney World was digitally adding masks onto maskless parkgoers in ride photos" via Shannon McMahon of The Washington Post — During the coronavirus pandemic and with a strict mask policy in place, Disney World created a new rule for riders who want to purchase an image of themselves mid-ride: no mask, no photo. That rule was briefly bent when parkgoers began requesting to purchase their photo if their mask moved or slipped free on the ride, which they complained was occurring on fast rides through no fault of their own. A Disney spokesperson said Disney World tested adding digital masks to riders' PhotoPass images where masks had shifted mid-ride.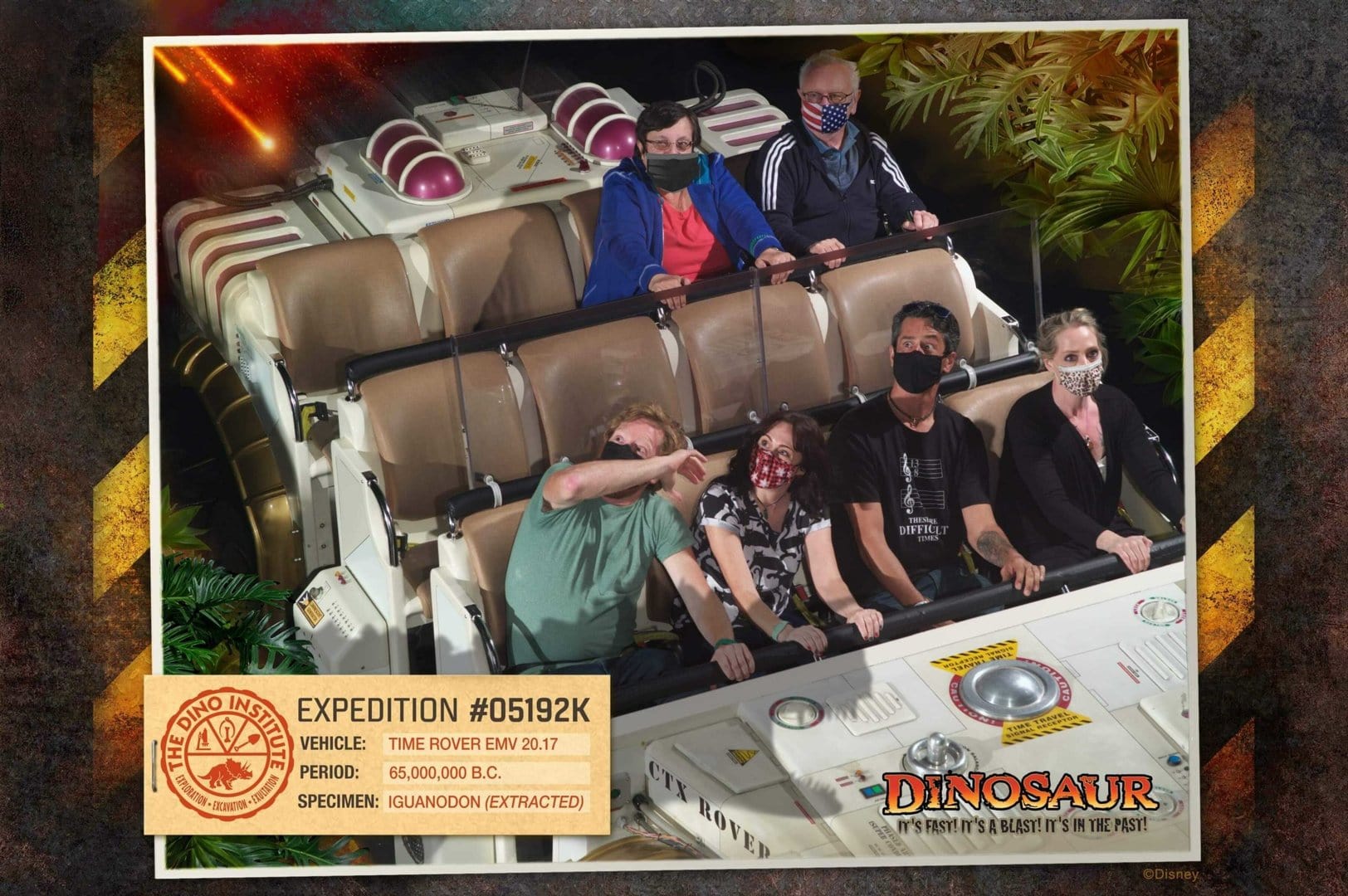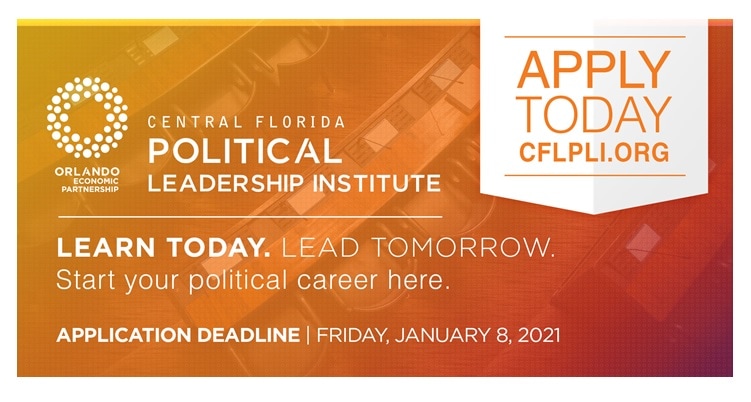 — PRESIDENTIAL —
"What's next for Trump voters who believe the election was stolen?" via Sabrina Tavernise of The New York Times — Polls have presented a stark picture of alternate realities. A Fox News poll found that 77 percent of those who cast ballots for Trump said they thought the election had been stolen from him. Just 10 percent of Democrats agreed. Another survey, conducted by Bright Line Watch in late November, found that among those who said they approved of Trump's performance in office, about half believed that he, not Biden, would be inaugurated in January. But interviews with dozens of people who voted for Trump reveal a more fluid picture. Some were die-hard supporters who were hungry for any information to support Trump's claims that he won the election. For these voters, no data could convince them otherwise.
"Trump tells allies he will run in 2024, but hints he may back out" via Anita Kumar of POLITICO — Trump doesn't need to run for President again. He just needs everyone to think he is. The President's recent discussions with those around him reveal that he sees his White House comeback deliberations as a way to earn the commodity he needs most after leaving office: attention. The President has spent days calling a dozen or more allies to ask what they think he needs to do over the next two years to "stay part of the conversation," according to two people, including one who spoke to the President. And while Trump has told allies he plans to run for President again, he has also indicated he could back out in two years if he determines he'll have a tough time winning, said three people familiar with the discussions.
"Florida-based elections vendor sues conservative media over fraud reports" via David Smiley of the Tampa Bay Times — A global elections vendor founded in South Florida is threatening to sue Fox News and other conservative media outlets for defamation unless they prominently retract unfounded reports alleging a conspiracy to rig the 2020 vote against Trump. Smartmatic, which keeps its U.S. headquarters in Boca Raton, announced Monday that it might file lawsuits against Fox News, One America News Network and Newsmax over a "concerted disinformation campaign" to claim or suggest the company was involved in stealing the Nov. 3 election from Trump. All three networks have amplified baseless claims by Trump and attorneys working with his campaign that Smartmatic software was used to manipulate vote totals.
"Speculation swirls over Ivanka Trump's potential run for U.S. Senate in Florida" via The Guardian staff reports — Speculation about the post-White House career of Ivanka Trump is now centered on Florida, where the soon-to-be-ex-first daughter and senior aide to her President father has reportedly bought an expensive plot of land for a house and may be considering a run for Senate. Ivanka Trump is frequently mentioned as desiring a political career of her own and, during her time working for Donald Trump, has sought to position herself as a more media-friendly version of her father. Now US media reports are focusing on Florida — where Donald Trump owns the Mar-a-Lago resort — as a potential base for his daughter to launch a political career of her own.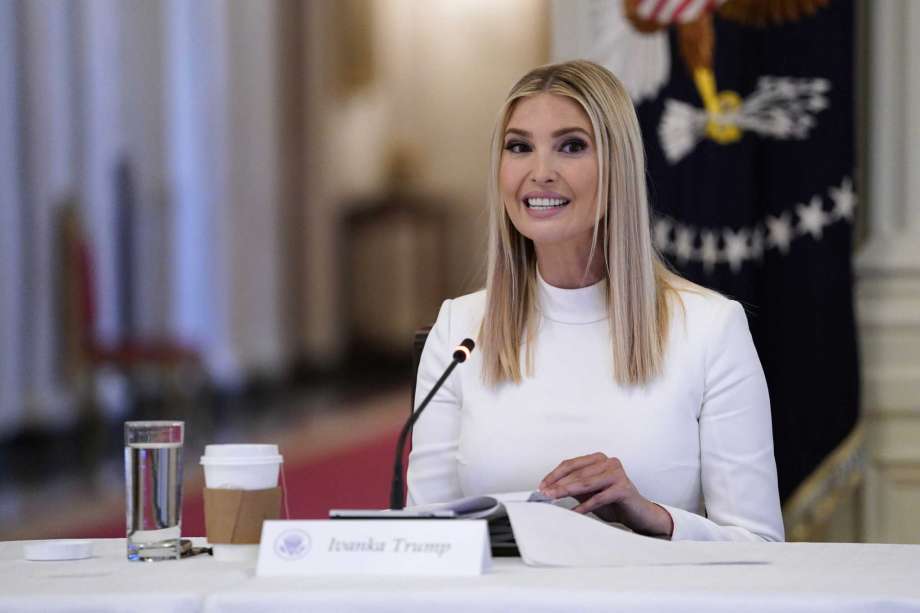 "Barron Trump may enroll at Fort Lauderdale's most elite high school after his father's presidency ends" via Anthony Man of The South Florida Sun-Sentinel — Barron Trump, the 14-year-old son of Trump and First Lady Melania Trump, may enroll at Pine Crest School in Fort Lauderdale after his father's presidency ends on Jan. 20. The possibility was raised by the New York Post's gossip site Page Six, which reported that Melania Trump recently toured the school. It attributed the information to a single unidentified source. Trump hasn't acknowledged he is leaving the presidency. But after President-elect Biden is inaugurated, the President and First Lady are widely expected to set up residence at Trump's beloved Mar-a-Lago Club in Palm Beach.
— TRANSITION —
"Potential family conflicts arise for Biden and aides as his administration drafts new ethics rules" via Michael Scherer of The Washington Post — The last time Biden worked in the White House, his son-in-law Howard Krein mentioned that executives from his health care startup firm would be visiting Washington. The Vice President promptly arranged a meeting between the group, including Krein's brother, Steven, and President Barack Obama in the Oval Office. "He knew about StartUp Health and was a big fan of it," Howard Krein, the husband of Biden's daughter Ashley, told the Philadelphia Business Journal in 2015. "He asked for Steve's number and said, 'I have to get them up here to talk with Barack.'" Now Biden is preparing to step back into the Oval Office with radically different expectations about handling the relationship between his official power and his family's private interests.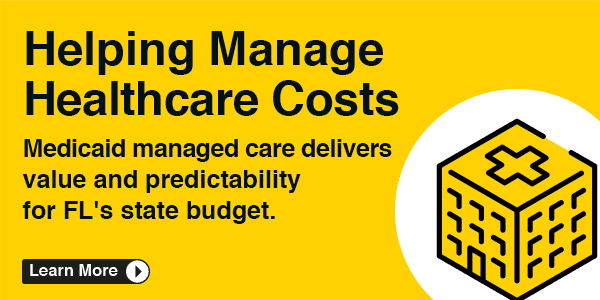 — D.C. MATTERS —
"William Barr to step down as Attorney General before Christmas" via Ryan Lucas of NPR — Trump said he and Barr had a "very nice meeting" at the White House and that their "relationship has been a very good one." Deputy Attorney General Jeff Rosen will become acting Attorney General. In a letter to the President, Barr said he is proud to have played a role in Trump's administration and said he would depart on Dec. 23. Earlier this month, Barr said the Department of Justice found no evidence of widespread election fraud, directly contradicting Trump's baseless claims that Democrats stole the election. Ahead of the election, Barr had stood by the President, repeating his unsubstantiated claims that mail-in voting was ripe for fraud.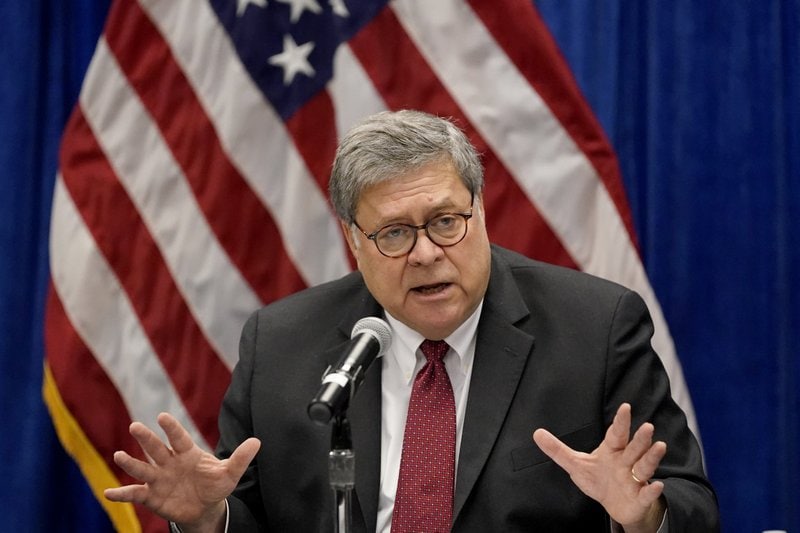 "U.S. agencies hacked in monthslong global cyberspying campaign" via Eric Tucker, Frank Bajak, and Matt O'Brien of The Associated Press — U.S. government agencies were ordered to scour their networks for malware and disconnect potentially compromised servers on Monday after authorities learned that the Treasury and Commerce departments were hacked in a global cyberespionage campaign tied to a foreign government. In a rare emergency directive issued late Sunday, the Department of Homeland Security's cybersecurity arm warned of an "unacceptable risk" to the executive branch from a feared large-scale penetration of U.S. government agencies that could date back to midyear or earlier. The campaign was first discovered when a prominent cybersecurity firm, FireEye, learned it had been breached. FireEye would not say who it suspected and noted that foreign governments and major corporations were also compromised.
"Bob Levinson of Coral Springs died in Iranian custody, US government says" via Anthony Man of the South Florida Sun-Sentinel — Iran was responsible for Levinson's death, the retired FBI agent from Coral Springs who disappeared in Iran in 2007, Trump's administration said. The administration concluded that Levinson was dead months ago, but Monday was the first time it said so publicly. "The government of Iran pledged to provide assistance in bringing Bob Levinson home, but it has never followed through. The truth is that Iranian intelligence officers — with the approval of senior Iranian officials — were involved in Bob's abduction and detention," FBI Director Christopher Wray said. "We will never waver from our commitment to find out more about Bob's long captivity, to give the Levinson family the answers they deserve, and to finally bring Bob home."
Meanwhile … "Roger Stone considers running for Senate in Florida against Marco Rubio or Rick Scott" via Rebecca Speare-Cole — Stone has suggested he is considering running for the Senate against Republican incumbent Rubio or Scott in the next Florida primaries. The U.S. political consultant and close Donald Trump ally has been campaigning and peddling claims of voter fraud during the 2020 presidential election after Joe Biden sailed to victory. Now Stone has spoken about who he might run against. In a post on Parler, Stone shared a photo of himself making a speech at the "Stop the Steal" rally in Miami. In the background, a crowd member can be seen holding up a sign which reads: "Where is Marco?"
— DATELINE TALLY —
"Wilton Simpson missing Electoral College vote after positive COVID-19 test" via John Kennedy of the Sarasota Herald-Tribune — Senate President Simpson has tested positive for COVID-19, forcing him to step away from serving as one of the state's 29 electors set to cast ballots Monday for Trump at the state Capitol. The electors were tested before coming to the Capitol for the event, set for 2 p.m. in the Senate chambers. Simpson, a Trilby Republican, sent a letter to DeSantis, notifying him of his planned absence. "It was a great honor to be selected to serve our state in this historic capacity, and I was very much looking forward to casting my vote for President Trump and Vice President Pence," Simpson said in his letter to DeSantis.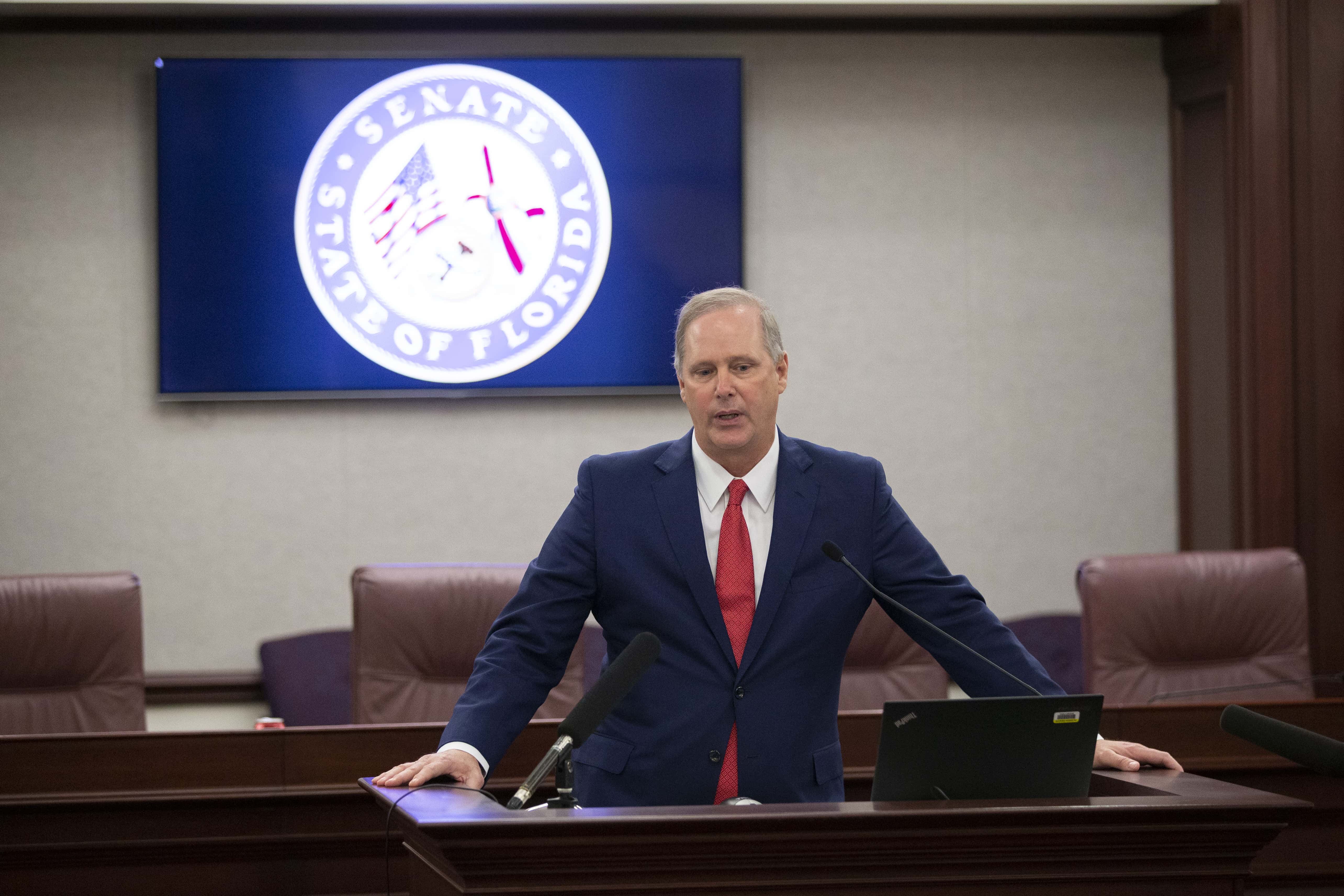 "Rural broadband remains key issue for Loranne Ausley" via Jason Delgado of Florida Politics — Florida's rural broadband limitations are neither new nor unique. But more than nine months into a pandemic that's made the deficiencies all-the-more critical, many remote Florida communities are still without reliable internet access. Recognizing the deficiencies, Democratic Sen. Ausley plans to address the "digital divide" in the 2021 Legislative Session. "Today, not having access to the internet means you don't go to school," Ausley explained. "You can't do your homework, your parents can't help you with your homework, your parents can't do their job from home, and they can't access health care." Ausley, who represents Senate District 3, said finding the gaps in service will be her "first order of business."
"Lauren Book bill would require feminine hygiene products in public school bathrooms" via Drew Wilson of Florida Politics — Sen. Book filed a bill last week that would require school districts to make feminine hygiene products are available in public school bathrooms. SB 242, known as the "Learning with Dignity Act," mandates schools have sanitary napkins, pads and tampons in female restrooms in all of Florida's K-12 public schools. Under the bill, the products must be made available at no cost. "One in five girls have either left school early or missed school entirely because they did not have access to menstrual products," Book said, citing a recent survey. "Girls pay a price when these products aren't free — and providing them will go a long way toward equity in education." The Plantation Democrat filed a similar bill last ahead of the 2020 Legislative Session, but it was never heard in committee.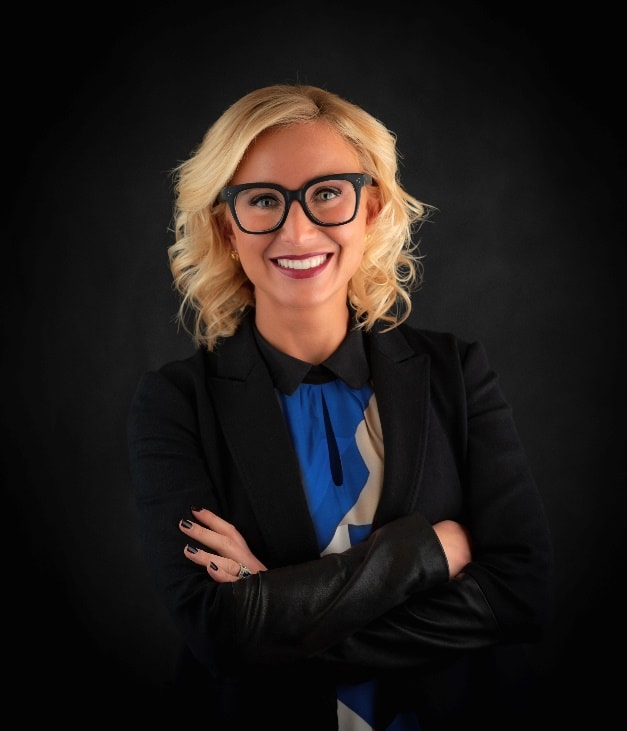 "Secret donor name in Florida Senate races wiped from records, replaced" via Samantha J. Gross and Ana Ceballos of the Times/Herald Tallahassee Bureau — The name of the mystery donor behind a $550,000 effort that helped promote no-party candidates in three key Florida Senate races, including one that is under investigation, was changed in campaign finance reports over the weekend. While making changes to fix errors in campaign finance reports is common, election attorneys say it is unusual to see political committees change their sole donor's name two months after the fact. Even so, two political committees — Our Florida and The Truth — amended campaign filings and changed the name of the entity that funded the political mailers from Proclivity to Grow United Inc., a tax-exempt corporation that is also registered in Delaware and whose address is a post office box in Denver.
— STATEWIDE —
"Florida gas prices down slightly after two-month high" via Malena Carollo of the Tampa Bay Times — Florida gas prices averaged $2.13 per gallon, down 2 cents from last Monday and 3 cents from their eight-week high, according to AAA, the Auto Club Group. Tampa Bay prices hovered just below the state average at $2.12 per gallon, down 3 cents from the previous week. Both were double-digit increases from this time last month — up 20 cents per gallon on average in Tampa Bay and 13 cents higher on average across the state. Mark Jenkins, the AAA spokesman, said that while the past week was "relatively uneventful" for the fuel market, news of vaccines being approved and distributed may affect future prices.
"Civil Rights heavy-hitters back Cynthia Moore Chestnut's Democratic Party run" via Scott Powers of Florida Politics — A couple of generations of Black political and Civil Rights leaders in Florida ranging from Rep. Al Lawson to Aramis Ayala and from Ben Crump to LaVon Bracy are coming to bat for Chestnut's effort to be elected the next chair of the Florida Democratic Party. Chestnut's campaign on Monday announced its first full slate of endorsements, including Lawson, the congressman from Tallahassee; Crump, the Civil Rights lawyer, who has been prominent in many of the key Black Lives Matters cases; Ayala, the first African American State Attorney in Florida; and Bracy, the church leader and Civil Rights icon from Orlando who is the mother of Sen. Randolph Bracy.
— LOBBYING REGS —
New and renewed lobbying registrations:
Travis Blanton, Darrick McGhee, Johnson & Blanton: Little Havana Activities & Nutrition Centers of Dade County
Matt Bryan, David Daniel, Thomas Griffin, Jeff Hartley, Lisa Hurley, Teye Reeves, Smith Bryan & Myers: STRAX Intelligence Group
Ryan Matthews, Peebles Smith & Matthews: JEA, Keys Energy Services, South Seminole & North Orange County Wastewater Transmission Authority
— LOCAL NOTES —
"A lawyer who won her first county battle in middle school, Danielle Cohen Higgins joins Miami-Dade Commission" via Douglas Hanks of the Miami Herald — Though a Democratic rising star, Cohen Higgins secured her first political office in an appointment process largely steered by the Commission's leading Republicans. Rebeca Sosa, the board's acting chairwoman, led the votes that rejected holding a special election for the District 8 seat. Incoming Chairman Jose "Pepe" Diaz was one of two Commissioners who nominated Cohen Higgins. When Sosa asked for more nominations, the remaining Commissioners offered none. While the other first-termers won their commission seats after electoral success elsewhere, Cohen Higgins secured hers by outmaneuvering established politicians seeking the District 8 post. Among those who tried for the seat were former state Sens. Frank Artiles and Dwight Bullard.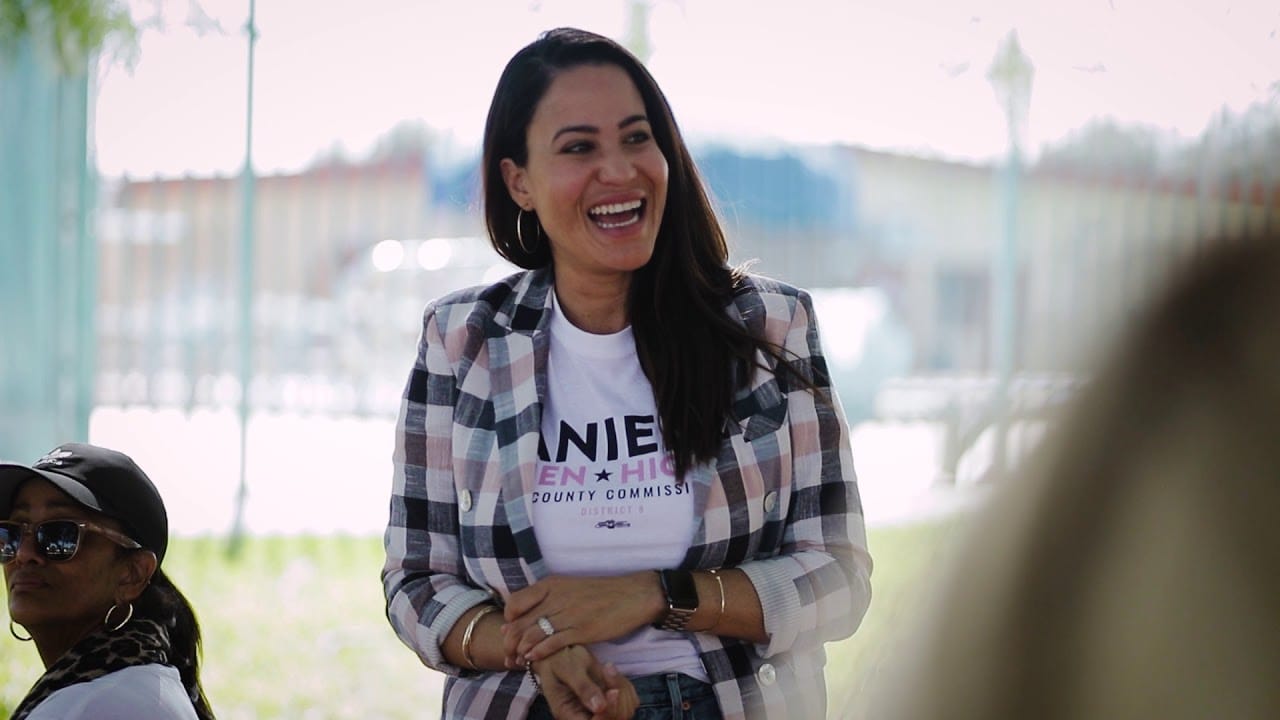 "Aramis Ayala creates diversion programs for suspended license, prostitution, underage drinking offenses" via Monivette Cordeiro of the Orlando Sentinel — A few weeks before she leaves office, Orange-Osceola State Attorney Ayala announced Monday she plans to roll out three new diversion programs to help people avoid convictions on charges of prostitution, underage drinking or driving with a suspended license. Ayala said the programs aim to "reduce recidivism" among those arrested and direct prosecutorial resources toward more serious crimes. The diversion program for those accused of driving with a suspended license will be effective immediately in Orange County first, while the underage drinking program will start in about a week for both counties, Ayala said. State Attorney-Elect Monique Worrell, whose term starts next month, is on board to implement the prostitution diversion pilot program in spring 2021 in Orange, Ayala's office said.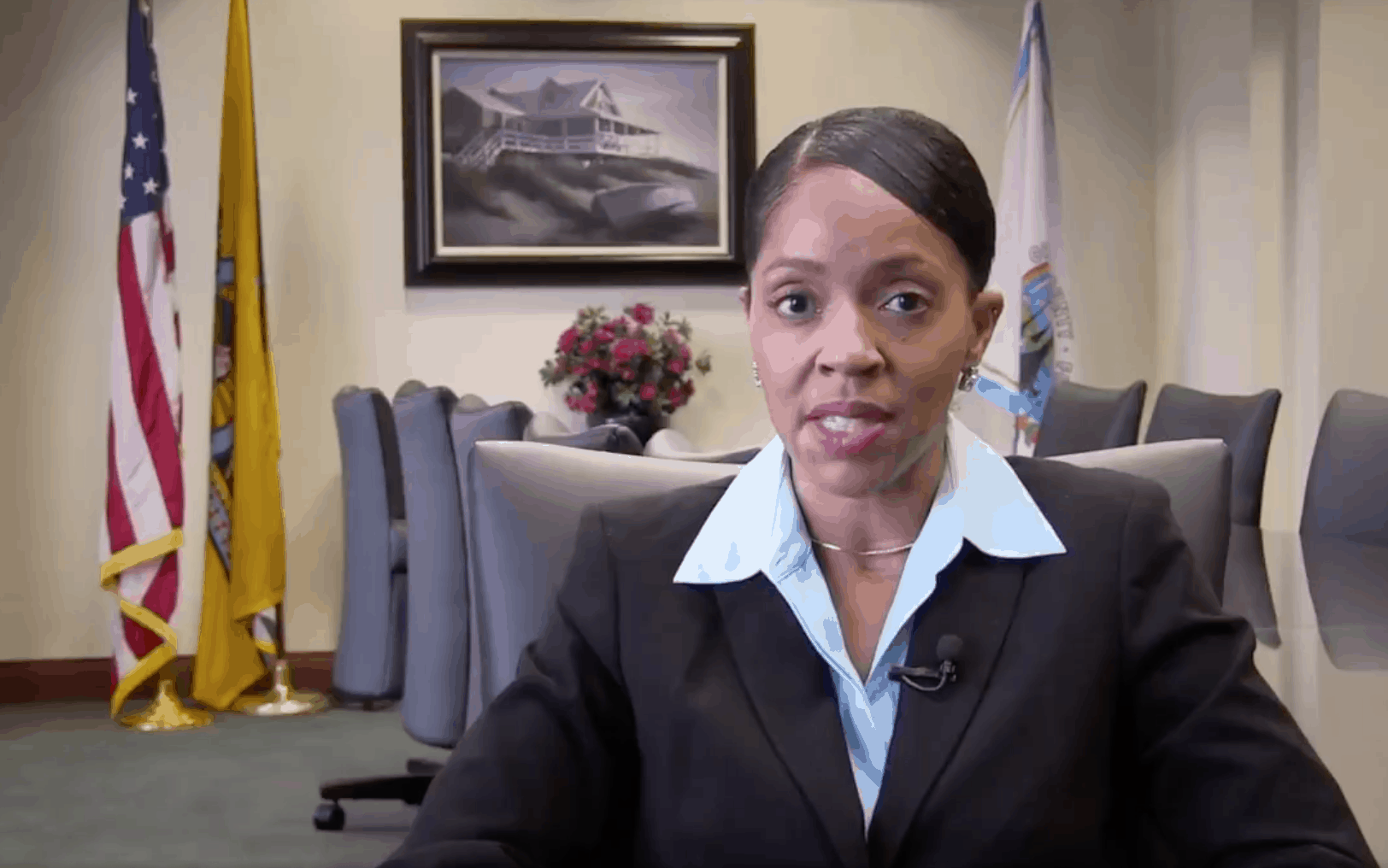 "Orlando warns of elevated bacteria levels at Lake Eola" via Ryan Gillespie of the Orlando Sentinel — Lake Eola has higher-than-normal levels of the bacteria E. coli in the water, a city official said Monday. It's unclear what caused the water's increased levels at the city's signature park, but testing will continue over the next few days, said Samantha Holsten, a city spokeswoman. A warning was issued through the city's Lake Alert system, and signs will be posted warning residents and visitors of the bacteria. For now, swan boats aren't available for rent, and the veterinarian who looks after the swans is working with city parks officials to oversee their care.
"Disney reveals more tenants for Flamingo Crossings Town Center" via Austin Fuller of the Orlando Sentinel — Persimmon Hollow Brewing Co., a Five Below store, and several restaurants were revealed by Disney World on Monday as tenets in its new Flamingo Crossings Town Center. The development, anchored by a Target, is under construction at Western Way and State Road 429 near Animal Kingdom. Other tenets announced Monday include a UPS store, Wendy's, Domino's, Ellie Lou's Brews & BBQ, Firehouse Subs, Pieology Pizzeria, and Gyu-Kaku Japanese BBQ. The 200,000-square-foot retail center will also include previously announced restaurants PDQ, Five Guys, Ben & Jerry's and Dunkin'. A Walgreens is under construction on an out-parcel, Disney said.
"Jay Stowe arrives as new JEA CEO with 'night and day' contrast to fired CEO Aaron Zahn" via David Bauerlein of The Florida Times-Union — Stowe was among the public power industry advocates who watched the saga of last year's attempted sale of JEA that landed multibillion dollar offers before it came skidding to an end on Christmas Eve 2019. A year later, Stowe is in Jacksonville as JEA's newly hired CEO after an entirely new board did a national search and hired him. Stowe's arrival in Jacksonville contrasts with former CEO Aaron Zahn on many levels — the different career paths each took to JEA's top job, their biographical backgrounds, leadership styles, and above all, whether they view city ownership of JEA as in the city's best long-term interest. If Zahn was about changing JEA, Stowe comes to JEA with a mission of restoration.
"Developers dug a lake near Boynton Beach without county permits. Now they're adding a building." via Mark Diamond of The Palm Beach Post — The ski-water enthusiasts who built a 15-acre lake west of Boynton Beach without permits have started to construct a building — also without permits. The move has so angered Palm Beach County officials that they have warned the property owners that further violations of the county's "stop-work" orders could result in arrests. County officials may seek fines of as much as $20,000 a day against the alleged offenders at a hearing before a magistrate on Jan. 21. But the upcoming hearing does not appear to have deterred the partnership, led by a Canadian business executive, Douglas DeBruin and two county residents, Darin Montgomery of Lake Worth and Chet Raley of Boynton Beach.
"Texts raise questions of developer's role in trying to oust Manatee County administrator" via Lee Williams of The Sarasota Herald-Tribune — On Sunday, Nov. 15 at around 1:05 p.m., Manatee County Commissioner Kevin Van Ostenbridge sent a text to local developer and Republican donor Carlos Beruff, the first of two texts which raise questions about Beruff's involvement in the recent attempt to fire County Administrator Cheri Coryea. The text included a link to a Bradenton Times story titled: "Are special interests gunning for county administrator?" "We have a leaker," Van Ostenbridge wrote. "Good thing no one reads this rag." Coryea's termination first came up publicly on Nov. 19, with Van Ostenbridge and three other commissioners voting in favor. Three of the Commissioners had been in office for less than 50 hours.
"Wellington sets in motion four-year, $9 million project to redirect waste" via Kristina Webb of The Palm Beach Post — A multimillion-dollar project to reroute a key main that feeds into Wellington's wastewater treatment plant is moving forward. The project will be done in three phases, take about four years and cost an estimated $9 million, Utilities Director Shannon LaRocque told Wellington's council at an agenda review workshop session on Dec. 7 before the following night's council meeting. The first phase of the project, which is budgeted to cost nearly $1.9 million, won unanimous approval as part of the council's consent agenda. The existing force main that runs through Palm Beach Polo is about 40 years old, and due to be replaced, LaRocque said. It also is especially deep, making it difficult to reach.

— TOP OPINION —
"We need a Marshall Plan for our schools. And we need it now." via Richard Carranza, Austin Beutner, and Janice Jackson of The Washington Post — President-elect Biden has described the crisis in public schools caused by the pandemic as a "national emergency." As the superintendents of the nation's three largest public school districts, New York, Los Angeles and Chicago, every day, we grapple with the challenges that worry not just the President-elect but also the students and families we serve. Our schools, like thousands more across the nation, need help from the federal government, and we need it now. The challenges school communities face aren't for lack of effort by principals, teachers, staff, parents and students. For many children, online and even hybrid education pales compared to what's possible in a classroom led by a great teacher.
— OPINIONS —
"Far from Washington, Americans are finding local solutions" via Gerald F. Seib of The Wall Street Journal — As the debate about police behavior raged over the summer in the wake of George Floyd's death in Minneapolis, the nation's elected leaders in Washington seemed unable to agree on any response. At a time of deepening national divisions and political tribalism, many Americans have decided to rely less on Washington to deal with problems and have turned for answers to local institutions, state governments, business leaders, their own communities and one another. It's no secret that Washington isn't working particularly well these days. That may change under the Biden administration.
"The vaccines that could use a shot in the arm" via Clara Ferreira Marques of Bloomberg Opinion — Beijing and Moscow saw early the potential benefits of pulling ahead in the race to produce an effective inoculation against COVID-19. Apart from the public health benefits and the keen awareness in both governments of the need to be self-reliant, a clear win would validate top-down models of government and innovation. Moscow in August, to great fanfare, became the first to grant regulatory approval for a vaccine. By then, Beijing had already allowed doses of one of its own vaccines to be given to its military. Yet, with scarce data and plenty of government promotion, the dash for approvals and show over results has not translated into impressive diplomatic or domestic wins.
— ON TODAY'S SUNRISE —
Senate President Simpson reveals he has COVID-19 on the same day vaccines were delivered to five Florida hospitals, with Tampa General administering the first shots. Gov. DeSantis supplied the play by play.
Also, on today's Sunrise:
— Tampa General President Couris says it's now the beginning of the end of the COVID-19 pandemic.
— Health care workers are first on the priority list … followed by residents of nursing homes and senior centers. Most Floridians won't be vaccinated until February or March at the earliest, so the doctors say it's up to all of us to stay safe until then.
— While everyone was celebrating vaccinations, the coronavirus remained on a tear in the Sunshine State. The health Department reported 138 new fatalities Monday … increasing the statewide death toll to 20,271. There were almost 85,000 newly confirmed cases of the disease … increasing the total to 1,134,383. Nationwide, the death toll just broke 300,000.
— Florida's presidential electors cast their ballots … and there were no surprises.
— And finally, a Florida Man golfing in Cape Coral found his ball sitting on the top of an alligator's tail.
To listen, click on the image below:
— HAPPY HOLIDAYS —
"How tight is the Christmas tree supply? An 8-footer can sell for $2,000" via Lucy Craymer of The Wall Street Journal — This year, people are going all out for Christmas. There's just one problem: finding a Christmas tree. The pandemic means millions are unable to travel over the holiday season and are celebrating at home instead. That's produced a spike in demand for trees and a run on decorations. The Christmas tree shortage has its roots in the global recession of more than a decade ago. During those years, a glut of Christmas trees caused prices to tumble, and some farmers planted fewer or switched to other kinds of crops. Other farms just closed.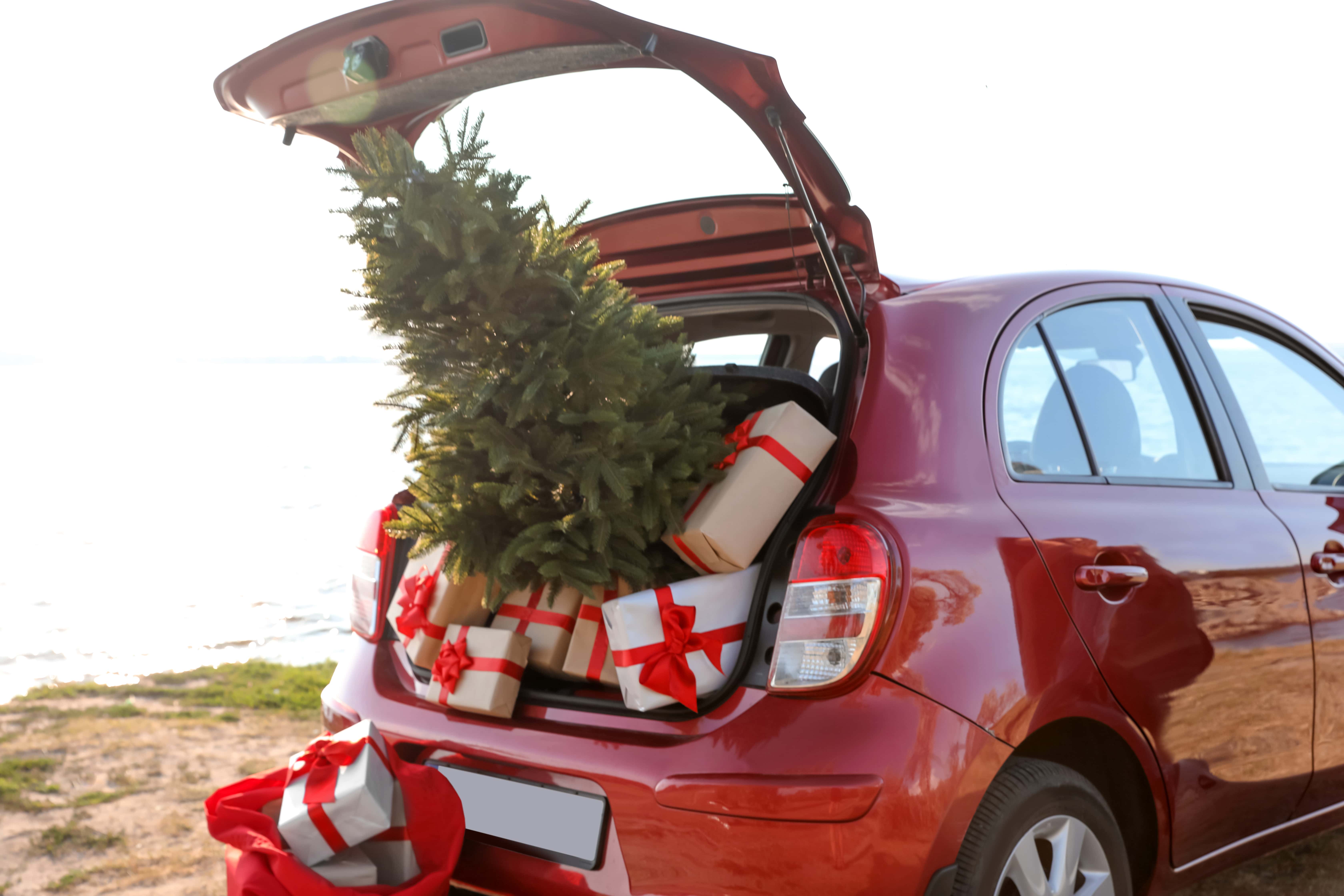 "Home Depot surprises 24 veterans with rental assistance for the holidays" via WSBTV — Home Depot surprised a group of 24 local veterans with a month of rental assistance just in time for the holidays. On Friday, the Home Depot Foundation and Quest Communities went door to door and surprised veterans living at the Quest Veterans Village in northwest Atlanta with home-care kits that included things like clothes, shoes, housewares, electronics, grocery gift cards and more. Along with the gifts came an even bigger holiday surprise: rental assistance for December.
"Secret Santa pays off layaways at Florida Walmart store" via FOX 35 Orlando — The holidays got a lot brighter for some shoppers at a Florida Walmart store. In Gainesville, employees at a Walmart Supercenter said a man wearing dark glasses, a hoodie, and a surgical mask presented the store with a $500 check to pay off layaways. "He walked straight to the Customer Service desk at the front of the store and requested to speak to the Team Lead. The man then asked for help locating layaways for toys before paying them off in full then calling the family to let them know. Employees at the store said the man told them he has been doing this for nearly a decade, traveling around the country and randomly selecting stores that offer layaways.
"Undercover cops dressed as Santa and elf filmed taking down suspected car thieves" via Patrick Knox of The U.S. Sun — The drama unfolded in Riverside as the undercover cops were conducting an operation targeting shoplifters. They then got reports of "three suspicious men" who were allegedly looking for vehicles to steal, police said. The video shows the elf pointing a gun at one of the suspected car thieves. He says: "What's wrong is you tried to steal a car but your buddy stole the car." The video also shows Santa running up to the other suspect, grabbing him from behind and wrestling him to the ground. Someone is then heard yelling, "get him, Santa," as he ran toward the suspect.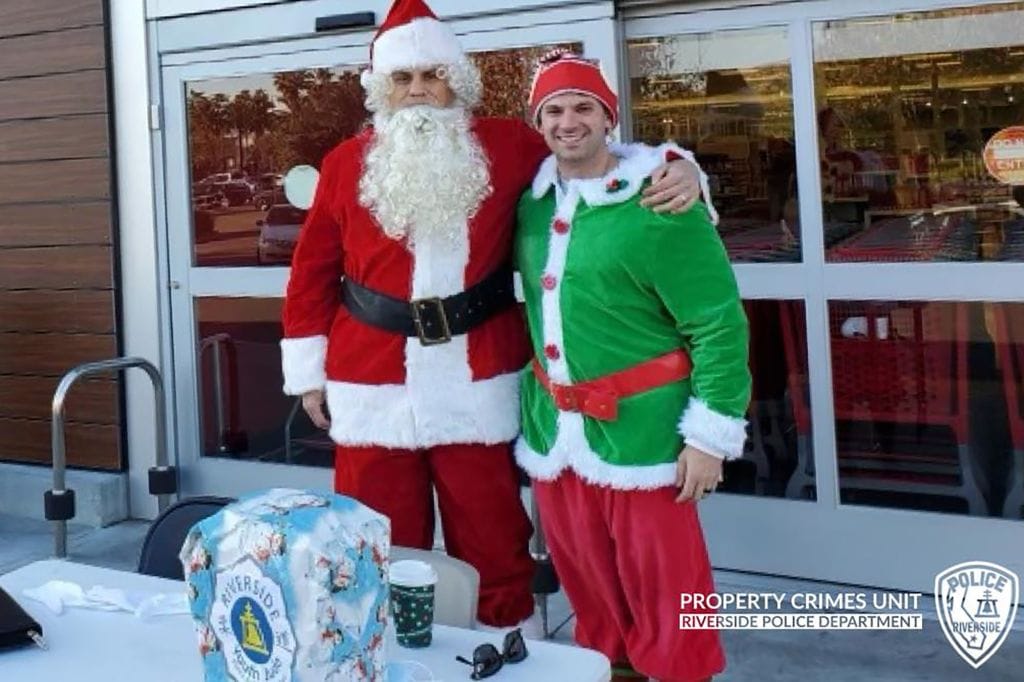 — ALOE — 
"Good Samaritan helped Orlando police rescue family from flipped car in pond" via Grace Toohey of the Orlando Sentinel — A good Samaritan kept a child's head above water after his family's car flipped into a retention pond last week, helping keep the child alive until emergency personnel arrived, records show. Jose Díaz, 48, was driving behind the family's car Thursday about 7:30 when he noticed the vehicle repeatedly trying to brake, but eventually losing control, driving across traffic then flipping into a retention pond, he told police. Díaz said he immediately stopped and called 911, then went to assist the family. It was dark and cold, but Díaz said he didn't hesitate to assist the family. "I didn't think about that at the moment, just take action," said Díaz, who is a father himself.
"Heat, Arisons donate $3 million to World Central Kitchen" via Ira Winderman of the South Florida Sun-Sentinel — The Miami Heat announced Monday that the team and the Micky & Madeleine Arison Family Foundation have made a $3 million donation to the World Central Kitchen, as well as partnered with the nonprofit organization that has provided over 33 million meals throughout the United States and Spain. The donation was made to assist in expanding the organization's Restaurants for the People program in Miami. The donation was made to assist in expanding the organization's Restaurants for the People program in Miami, which the Heat termed as "the next step in the team's continuing effort to use their unique platform and standing in the community to deliver on their social justice pledge and effect positive change that uplifts the Black community."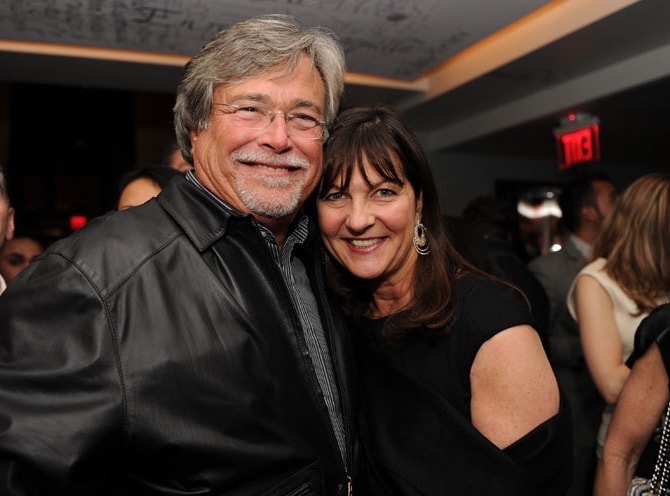 — HAPPY BIRTHDAY —
Celebrating today are Ken Lawson and Terrie Rizzo.
___
Sunburn is authored and assembled by Peter Schorsch, Phil Ammann, A.G. Gancarski, Renzo Downey and Drew Wilson.