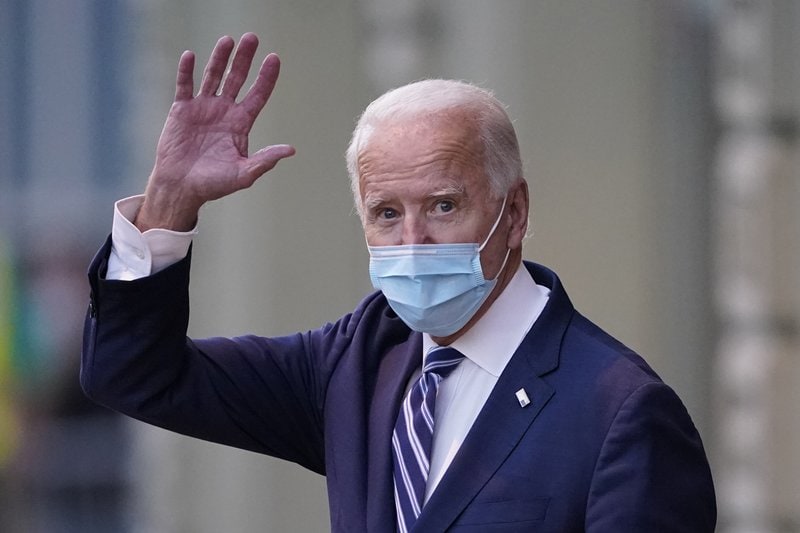 Republicans would be 'roadblocks.'
With even Republicans beginning to acknowledge the results of last month's presidential election, President-elect Joe Biden made the case Tuesday for change in Georgia's Senate delegation.
Biden, in Atlanta on behalf of candidates Jon Ossoff and the Rev. Raphael Warnock, offered his imprimatur for the candidates in a socially distanced, drive in rally. His remarks went nearly 40 minutes.
The stakes are high: If both Democrats win, the Senate is split 50/50, and Vice-President Kamala Harris holds the tiebreaker.
With Republicans making the case that the Democrats are variously too radical, Marxist, and/or socialist for the Peach State, Biden made the case that unseating Republican incumbent Sens. David Perdue and Kelly Loeffler would give him the mandate he needs to make meaningful change in D.C.
The incumbents would be "roadblocks," and the challengers, said Biden, would be "ready to say yes."
"I need two Senators who are going to get things done, not get in the way," Biden said Tuesday afternoon. "Two Senators who fight for progress, not get in the way. Two Senators ready to say yes, not the word no."
The President-elect thanked Georgia, a state he was the first Democrat to win in 44 years.
"I'm starting to feel like I won Georgia three times," Biden joked, referring to the repeated counts and audits and ultimately the Electoral College certification.
"You've all taught Donald Trump a lesson. Georgia wasn't about to be bullied," Biden said, having their vote stolen by the Texas suit
Loeffler and Perdue "fully embraced" the lawsuit, Biden said, continuing to hector the Republican incumbents in absentia.
"Maybe your Senators were just confused. Maybe they thought they represented Texas. If they want to represent Texas, they should run in Texas," Biden said.
Ossoff and Warnock will put Georgia and not Donald Trump first, Biden added, returning to a theme that the Republican incumbents are motivated solely by self-interest and fealty to the President.
The President-elect said "Georgia's going to shock the nation with the amount of people who are going to vote on Jan. 5."