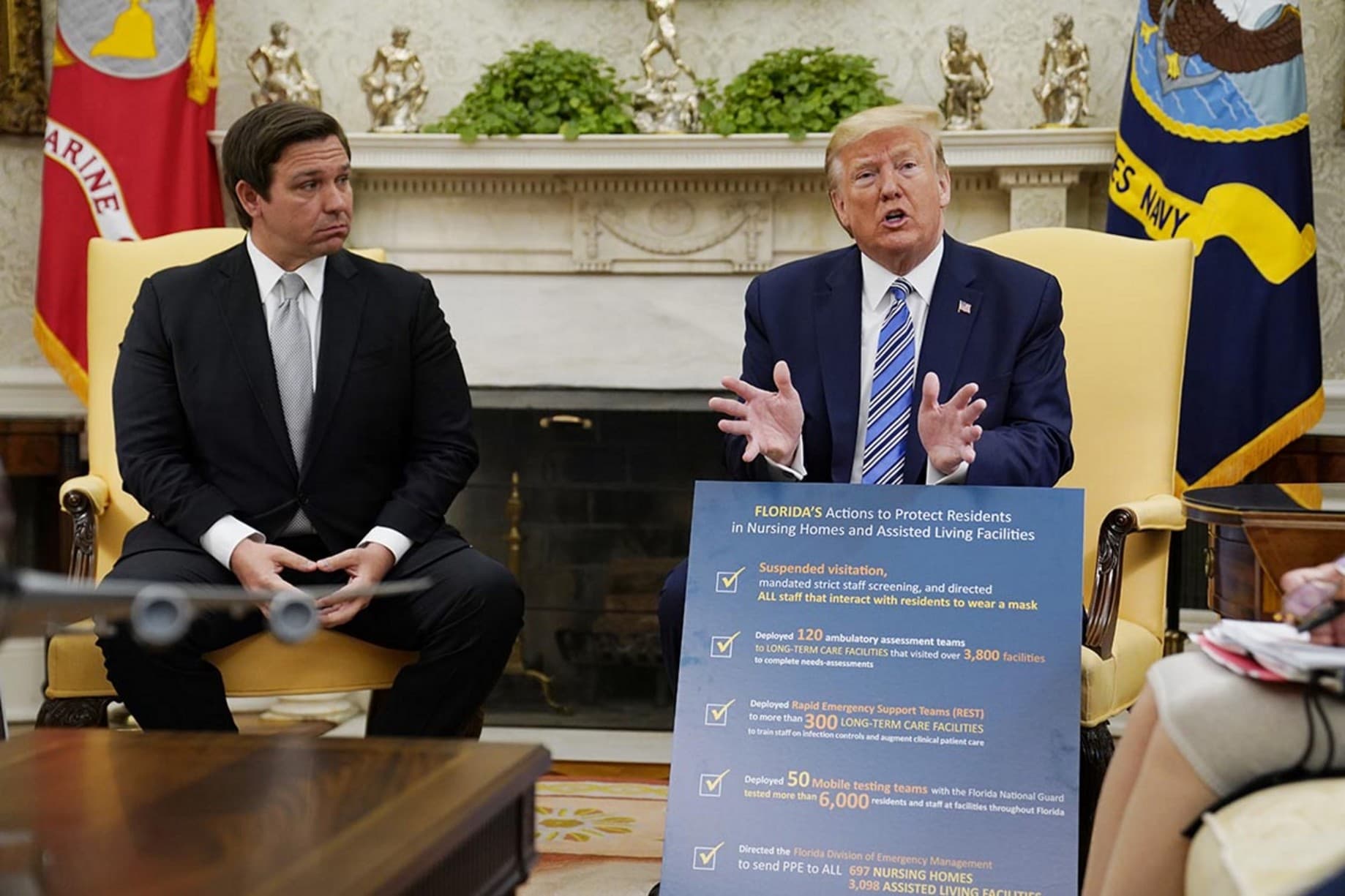 Senate Majority Leader Mitch McConnell on Tuesday accepted the election results.
While Republican leaders have begun accepting Joe Biden as the nation's next President, Gov. Ron DeSantis declined to call him President-elect Tuesday.
"It's not for me to do," the Governor said after the day's Cabinet meeting.
President Donald Trump has continued contesting the election in the courts and from the bully pulpit, but electors met Monday and officially affirmed Biden's election win. Senate Majority Leader Mitch McConnell broke his silence during a speech on the Senate floor Tuesday, becoming the top Republican to accept the election results.
"I want to congratulate President-elect Joe Biden," McConnell said.
But McConnell's speech came as the Cabinet meeting was already underway.
"I think a lot of the frustration for folks that supported the President was we were four years with people not accepting him," DeSantis said. "I mean Hillary (Clinton,) the last week of the election, was saying (Vladimir) Putin stole it, and I just think that that's left a lot of people really frustrated with how it's going to go."
On Monday, Florida's 29 electors cast their votes for Trump and Vice President Mike Pence. The Republican ticket won Florida with more than 371,686 votes.
Across the country, Biden and Vice President-elect Kamala Harris secured 306 electoral votes while Trump and Pence had 232 electoral votes.
"All I will say though is we're really proud of what we did in Florida," DeSantis said. "As a Republican, I obviously want Republicans to get elected, but I could tell you, how transparent it was, how efficient it was. The results in any of these races, no one would have been able to say anything about it because of the way it was conducted."
No suit filed by the President or his supporters have revealed a meaningful shift in the election results, and DeSantis recognized those losses thus far.
"He is very much frustrated with everything," he said of Trump. "I don't think it's an act. I think it's really something there."