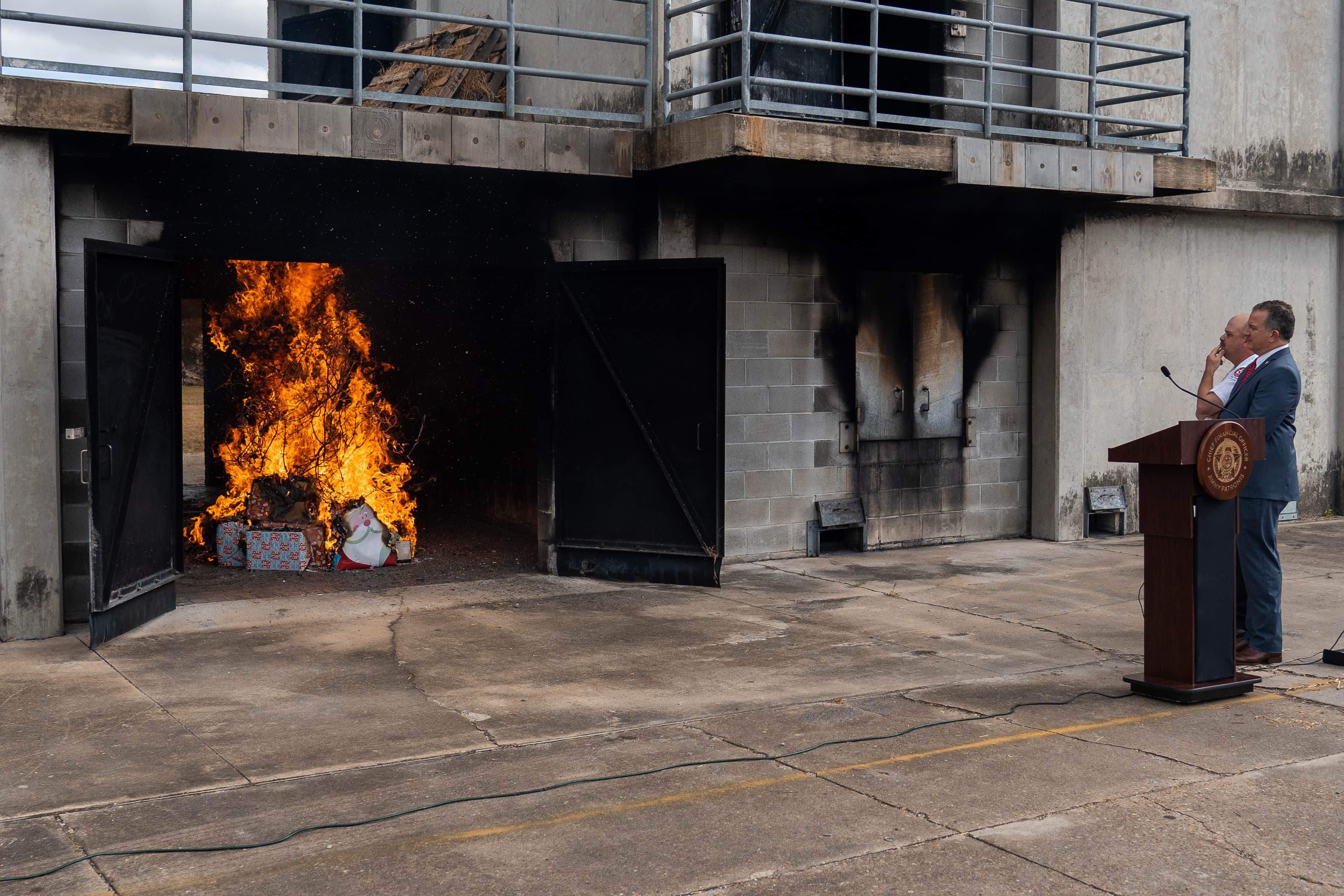 The longer a tree is kept, the dryer and more dangerous it becomes.  
State Fire Marshal Jimmy Patronis and the Tallahassee Fire Department partnered on Tuesday to raise awareness about potential fire dangers around the holidays.
Patronis and firefighters lit a Christmas tree on fire to demonstrate how easily a dry tree can go ablaze. They warned nearly one-third of Christmas tree fires happen in January after the holiday.
Patronis stressed the longer a tree is kept, the dryer and more dangerous it becomes.
"While Christmas trees are an important part of the holiday season, it is critical that Floridians maintain and dispose of their trees to prevent possible fire-related incidents," Patronis said. "Always remember that a dry tree is a dangerous tree. Watering your Christmas tree and unplugging holiday lights prior to going to sleep are simple ways to make sure you enjoy the holidays safely."
Patronis, who also serves as Florida Chief Financial Officer, shared several fire safety tips for Floridians at the afternoon event.
He encouraged residents to only purchase lights that have been accepted by a national testing organization. He also encouraged residents to keep open flames away from the tree.
Additionally, Patronis discouraged residents from leaving tree lights on overnight or when they are away from home.
"Not unplugging lighting can be an accident waiting to happen," Patronis warned.
Patronis was joined by Tallahassee Fire Cheif Jerome Gaines. Together, they advised Floridians to change out damaged or broken lights as soon as possible.
"If there is a problem with a bulb or string of lights, replace it right away," Patronis said. "Always read all manufacturer's instructions prior to making any repairs."
Gaines reiterated the possible dangers surrounding Christmas trees and holiday decorations.
"Proactive steps can help protect your family from the heart-wrenching damage of a home fire during the holidays," Gaines said. "Through outreach and education, the Tallahassee Fire Department and our State partners want to ensure every home is fire safe this season."