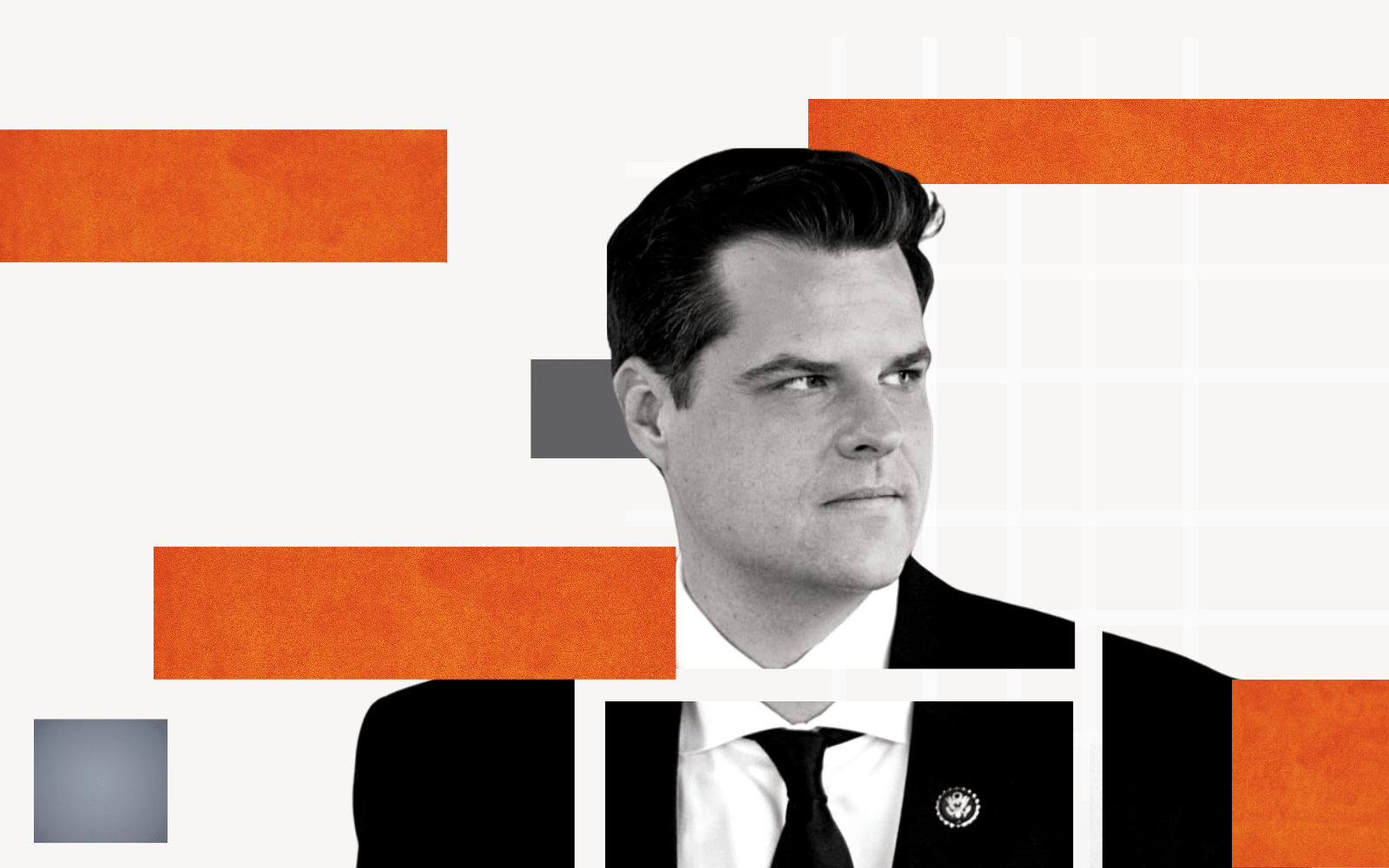 Tough talk on Fox News prime-time.
Though Tuesday's Electoral College vote may have been the latest formal ratification of President-elect Joe Biden's win, Donald Trump partisans aren't all issuing notes of congratulation.
One such backer of the current President, Rep. Matt Gaetz, takes aim at Democratic scandals, with an eye toward compromised figures of the opposition party as the "tip of the iceberg" of larger issues to come.
Among them: what he framed Tuesday night as efforts to obscure the "spy scandal" of one Congressional colleague and the "explosive story" of the transnational business deal-making of the President-elect's son.
On Fox News Channel's Hannity, the Congressman first addressed the matter of Democratic Rep. Eric Swalwell of California.
Swalwell is under scrutiny for a prior relationship with the Chinese spy Christine Fang. Like many Republicans, Gaetz believes he should no longer be on the House Intelligence Committee.
"If Democrats didn't have double standards, they'd probably have no standards at all," Gaetz quipped.
"Remember, this is the party that impeached President Donald Trump for a perfect call," he added. "Yet they're unwilling to take any action against a colleague for, at the minimum. a rather imperfect relationship with a Chinese intelligence analyst."
"This is the tip of the iceberg," Gaetz noted, describing a pattern of Chinese Communist Party assets having "worked their way into consulates" for over a decade.
Swalwell, Gaetz added, was targeted when he was a City Council member, a sign of "how determined they are to compromise the leaders that should be acting in the best interest of our country."
On the subject of Hunter Biden, the President-elect's son mired in what the Biden camp is calling "tax issues" related to foreign employment, Gaetz was unsparing in comments up against a hard break.
"A common theme there is the fake news, and their allies in Silicon Valley don't want you to get accurate information," Gaetz said, a reference to the media blackout of the story ahead of the election.