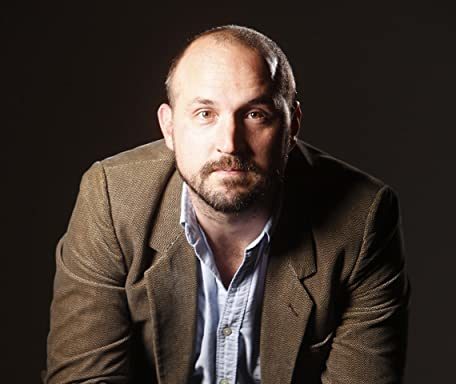 Montgomery is best known locally on his reporting on the Dozier School for Boys.
Former Tampa Bay Times enterprise reporter Ben Montgomery is shifting gears with a new Axios project providing daily news in the Tampa Bay area.
Montgomery began working for Axios earlier this month, the start-up media group officially announced Wednesday morning. Montgomery will author a daily newsletter highlighting the top five, must-read stories of the day.
"This is giving people the five things they need to know to live life, to communicate, to get along to get around in the Tampa Bay area as soon as they get up every morning without wasting a second of their time," Montgomery described.
The newsletters will be written with "smart brevity" in mind, as Axios describes it. They are top stories that highlight anything from politics affecting the region to transportation initiatives to business, culture and other ongoings in the community.
Montgomery said he doesn't expect the newsletter to include much crime. He's not interested in the "if it bleeds, it leads" mentality that often dictates local news coverage. That's not to say crime won't ever make a cameo. If a shooting, like the Seminole Heights murders a few years ago, have a profound impact on the community or if issues are lending to ongoing conversations about policing in America, it would be relevant.
The newsletter is part of a new Axios initiative providing news coverage in newsletters in four communities. In addition to Tampa Bay, Axios is also launching newsletters in Denver, Des Moines and the Twin Cities.
The work is a departure for Montgomery, who has spent most of his career on long-form, investigative journalism. He is perhaps best known locally for his intrepid work on the Dozier School for Boys, uncovering years of abuse at the reform school that lead to a team of researchers uncovering unmarked graves at the North Florida site. He was a finalist for the Pulitzer Prize for his work.
In addition, he founded a website celebrating narrative journalism, Gangrey.com, and helped launch a Southern writers collective, Auburn Chautauqua.
Montgomery is also the author of the New York Times bestselling book "Grandma Gatewood's Walk, which won a 2014 Outdoor Book Award. He also wrote "The Leper Spy," "The Man Who Walked Backward" and "A Shot in the Moonlight," which will be released next month.
But now his focus is different. Montgomery's work will be easy to consume and entertaining to read, while still providing accurate, important information.
"Sometimes firing up the internet in the morning or rolling over and grabbing your phone or checking Twitter can sometimes feel like opening your mouth in front of a fire hydrant," Montgomery said. "Sometimes it's difficult to get your bearings."
While the content is meant to be consumable and brief, it also leaves the door open for more.
Montgomery said the initiative is not meant to compete with local media, rather highlight it when appropriate.
And going forward, there are opportunities for Montgomery to possibly add a touch of his long-form roots to the company's platform. All of the newsletters will be available on the Axios website and some content could be featured in its lineup of content.
To sign up to receive the newsletter, which hits inboxes Jan. 25, enter your email address here.