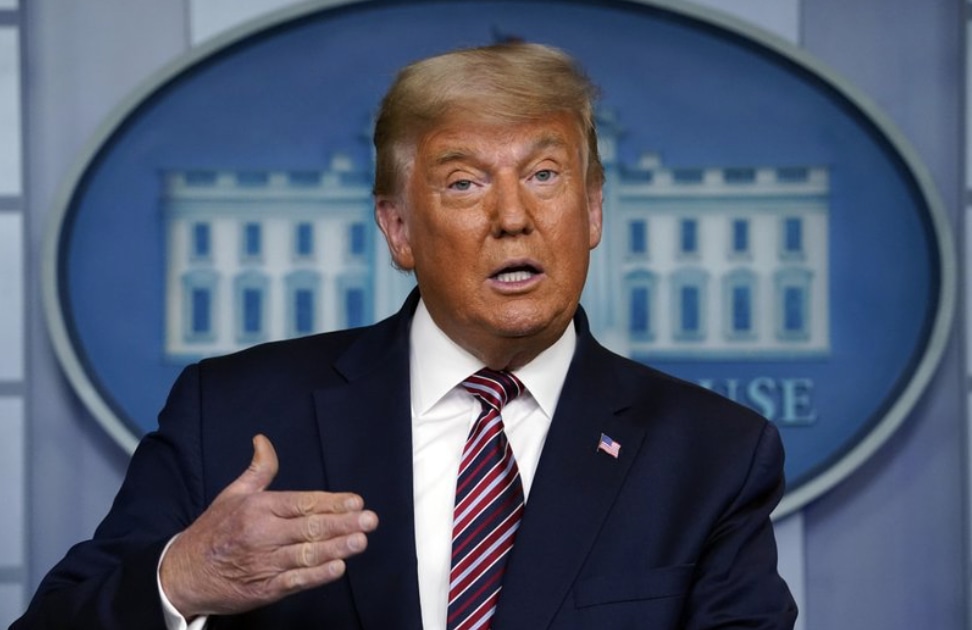 Trump spokesperson doesn't deny rumor of Florida rally.
Traditional in the change of Presidents in the United States is the practice of the former President showing up to his successor's inauguration, conferring a peaceful transfer of power.
However, these are not traditional times, and a spokesperson for President Donald Trump suggested that he may no show President-elect Joe Biden's inauguration event, opting instead for a rally with supporters in the Sunshine State.
On Wednesday morning's "Fox and Friends," the trio of hosts interviewed Kayleigh McEnany, in her capacity as campaign spokesperson, and asked her about "stories" that the President may be Florida bound early on Jan. 20, missing Biden's swearing in.
"That is the million dollar question. I've been asked it a lot," a smiling McEnany told host Steve Doocy. "I will leave that for the President."
Cajoled further by Doocy for a "hint," McEnany kept smiling.
"Right now," she said, "he's still got his litigation playing out as we approach Jan. 20. So we'll see. I'll leave it to him. We've got a lot of things to do ahead of Jan. 20."
McEnany noted that Trump was "still focused on 2020, but 2024, look, he's the leader of this movement."
"Look, no matter what happens in 2020, 2024 is there for his taking," she said. "His base is strong, the forgotten men and women are forgotten no longer because they've had four years of President Trump. Hopefully four more. But 2024 is there if President Trump would like it."
The potential counter-programming of President-elect Biden's inauguration offers an insight into the kind of havoc Trump can wreak in regards to the incoming administration's messaging and presentation.
If a Florida event does go off, expect strong in-state support. Trump's chief adherent in the state, Gov. Ron DeSantis, couldn't bring himself to acknowledge Biden's Electoral College victory on Tuesday when asked about it by reporters.
"It's not for me to do," DeSantis told the press in Tallahassee.
Other allies, such as Sens. Marco Rubio and Rick Scott and Rep. Matt Gaetz, have said the 2024 nomination is Trump's if he wants it.