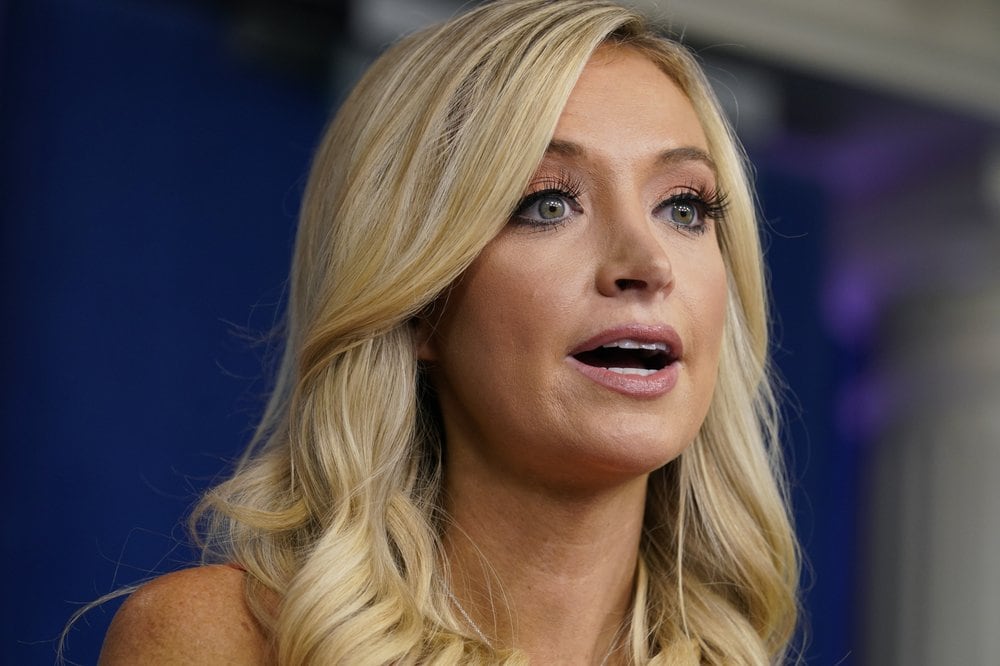 Florida's Governor avoided 'Orwellian' measures.
Florida's Governor received a vote of confidence from a spokesperson for the President Wednesday.
Kayleigh McEnany, on Wednesday morning's "Fox and Friends," lauded Ron DeSantis as one of the greatest Governors in the country, contrasting his making Florida a "free state" with the "Orwellian" solutions of Democrats leading other states.
The messaging from McEnany muddles conclusions from the White House Coronavirus Task Force that Florida must impose restrictions amid an uptick in infections in recent weeks.
McEnany enthused about DeSantis in what she called her "campaign capacity," as she was appearing on behalf of the campaign and not the White House itself.
"Gov. DeSantis is one of the best Governors in the nation," McEnany raved. "He has made Florida a free state, where you can open your restaurants, where the citizens have self-responsibility, where we all know how to protect ourselves from COVID."
McEnany, a Floridian herself, contrasted DeSantis with adherents of the "Orwellian way of lockdown," such as Govs. Andrew Cuomo and Gavin Newsom of New York and California respectively.
"We can protect ourselves from COVID but we can also have a United States Constitution where we don't have Gov. Cuomo shutting down places of worship, Gov. Newsom shutting down 85% of California, as several states go the Orwellian way of lockdown."
However, Gov. DeSantis was quite voluble earlier this week, in contending that there would never be restrictions on restaurants again if he had anything to say about it.
"We just want to send the message, some may want to shut you down, we want to pull you up," he said during a West Palm Beach media event, with restaurant industry workers on hand in support.
"You're working folks who are working hard to make a living, and you can take it to the bank in the state of Florida, you're going to have that right defended by the Governor," DeSantis added.
During the same press event, the Governor vowed preemption measures against local leaders who had visions that diverged too far from his.
"If a local leader wants to put them out of work, you're damned right I'm hobbling them from doing that," DeSantis said Tuesday. "If they want to shut down businesses, I'm going to stand in the way. I'm going to stand with these folks here because they have a right to make a living and I don't think government has a right to put these people out of work and not let them put food on the table for their family."