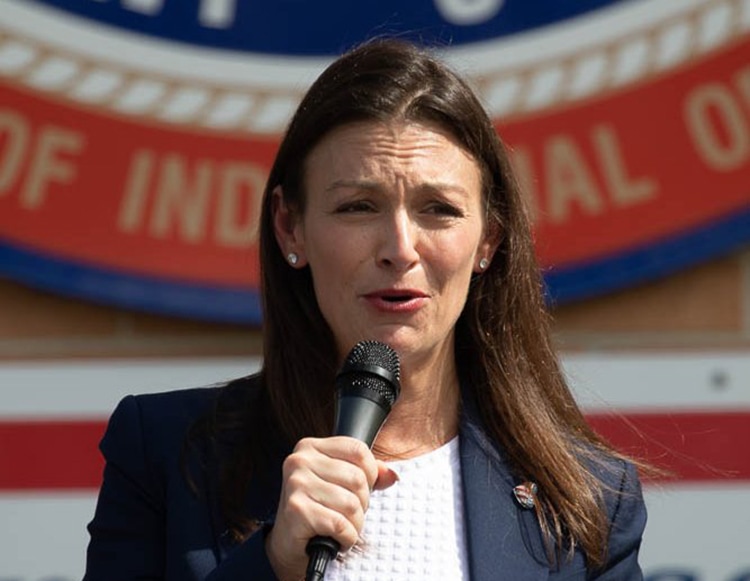 Fried described the federal cannabis laws as 'misguided.'
Agricultural Commissioner Nikki Fried on Wednesday sent an email through her political committee, Florida Consumers First, asking donors to help her "push for cannabis legalization."
"Please help me with a donation today so that I can continue to push for cannabis legalization to protect those targeted by prohibitive laws, to increase access to medical marijuana, and to grow a consumer-friendly hemp industry in our state," Fried wrote in the email titled "Making marijuana legal."
The fundraising email notes Congress's approval of the Marijuana Opportunity Reinvestment and Expungement (MORE) Act earlier this month. The Act, which is expected to die in the GOP-controlled Senate, would decriminalize cannabis at the federal level. It would also expunge lower-level federal marijuana offenses and create a 5% excise tax to support businesses and individuals "impacted by the war on drugs."
The Democratic-controlled House overwhelmingly passed the measure with a  228 – 164 vote.
"This historic vote marks the monumental progress our country has made to address the racial injustices of prohibition," Fried wrote. "Lawmakers are recognizing the urgent need to end misguided federal cannabis laws, to begin to right the wrongs of the war on drugs and its damage to communities of color."
Fried, who is Florida's top-elected Democrat and a possible 2022 gubernatorial contender, has long championed cannabis in Florida.
The Commissioner's email comes in wake of a 2020 election that suggested Americans broadly accept cannabis throughout the country.
A Gallup Poll published Nov. 9 showed that 68% of Americans are in favor of legalizing cannabis, double the 2003 approval rate.
According to Gallup, voters in Arizona, Montana, New Jersey, and South Dakota supported and passed the legal use of recreational cannabis in the Nov. 3 election. Additionally, Mississippi and South Dakota joined 33 states and the District of Columbia in passing laws to legalize or decriminalize medicinal marijuana use.
Florida, notably, could be next on the list to make cannabis available in 2022.
Make it Legal Florida is pushing a constitutional amendment that would make cannabis available to adults for personal use for any reason.
According to the amendment's summary, it would allow those 21-years-old and older to "possess, use, purchase, display, and transport up to 2.5 ounces of marijuana and marijuana accessories."
Florida law only allows cannabis for medical use.
Cannabis remains illegal at the federal level.