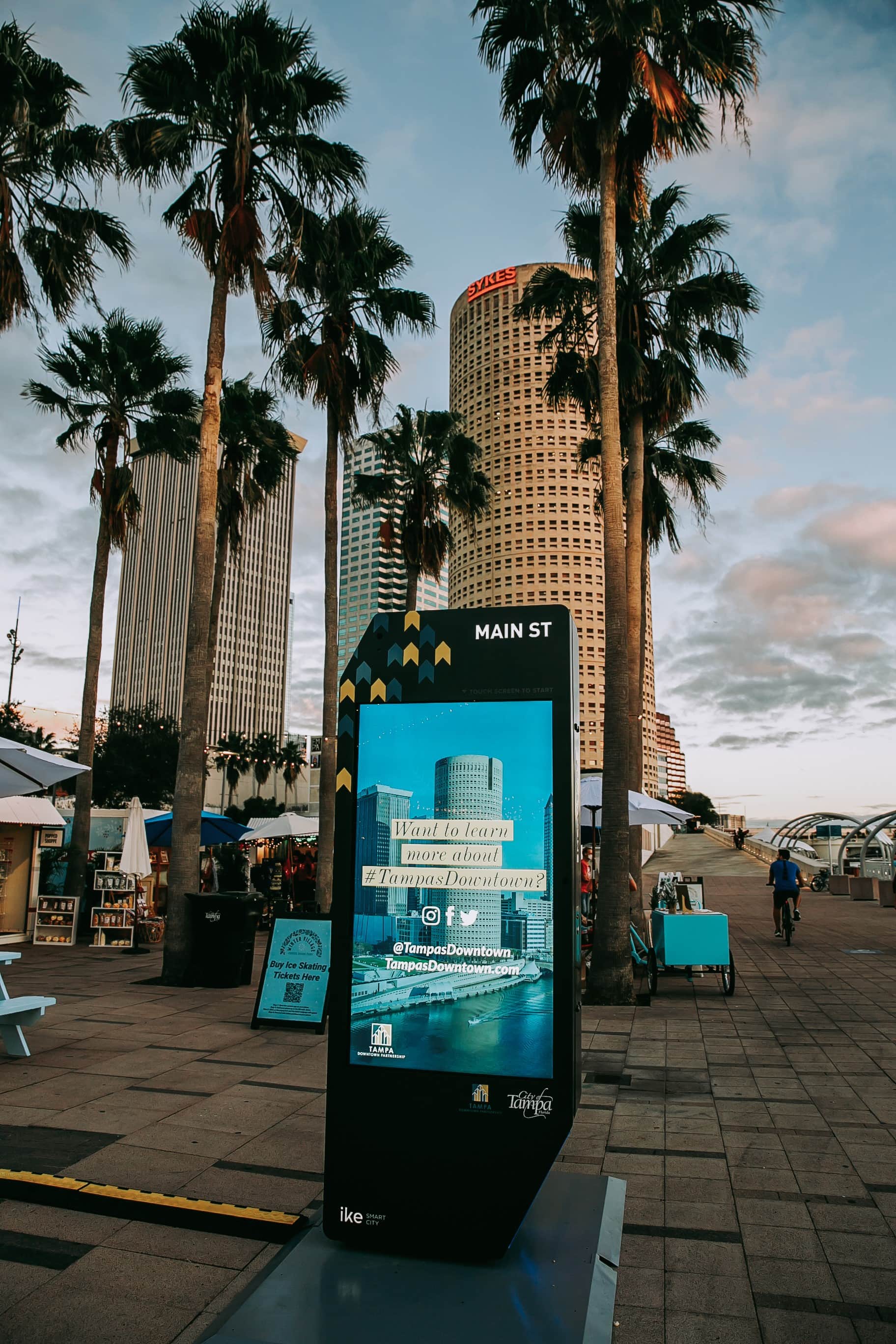 The kiosks will not require any funding from the city or local taxpayers.
The city of Tampa will soon see IKE Smart City interactive kiosks around downtown to help provide directions and information to visitors and residents.
The city plans to have 30 kiosks, which will offer information about local businesses, attractions and public services. The kiosks will be installed in three phases starting in spring 2021. Most of the kiosks will be installed in downtown areas near commercial and cultural destinations, and the remaining will be installed in nearby communities.
"This is cutting-edge, smart-city technology that will provide immediate information about all of the wonderful opportunities Tampa has to offer, from restaurants and museums to parks and entertainment venues," president and CEO of the Tampa Downtown Partnership Lynda Remund said in a news release. "The kiosks are easy to use and an excellent way to immediately learn about anything from nearby businesses to museums to public transit information."
The kiosks will not require any funding from the city or from local taxpayers. Instead, the program is funded entirely by IKE Smart City of Columbus, Ohio, which uses a self-sustaining business model. The kiosks have been installed in cities such as Baltimore, Denver, Cleveland and San Antonio.
The kiosks use touchscreens, and can serve as free Wi-Fi hot spots. They also provide information about social services and job opportunities, as well as an emergency call system and ambient lighting to improve public safety.
When not in use, the kiosks display general announcements and promotions.
The city has installed one interactive kiosk at Winter Village at Curtis Hixon Park to give people a sneak peak of the device during the holiday season. 
To combat the spread of the coronavirus, the touchscreens will be cleaned with disinfectant regularly. The kiosks are also are treated with a coating that works with ordinary light to destroy 99.9% of viral and bacterial pathogens.