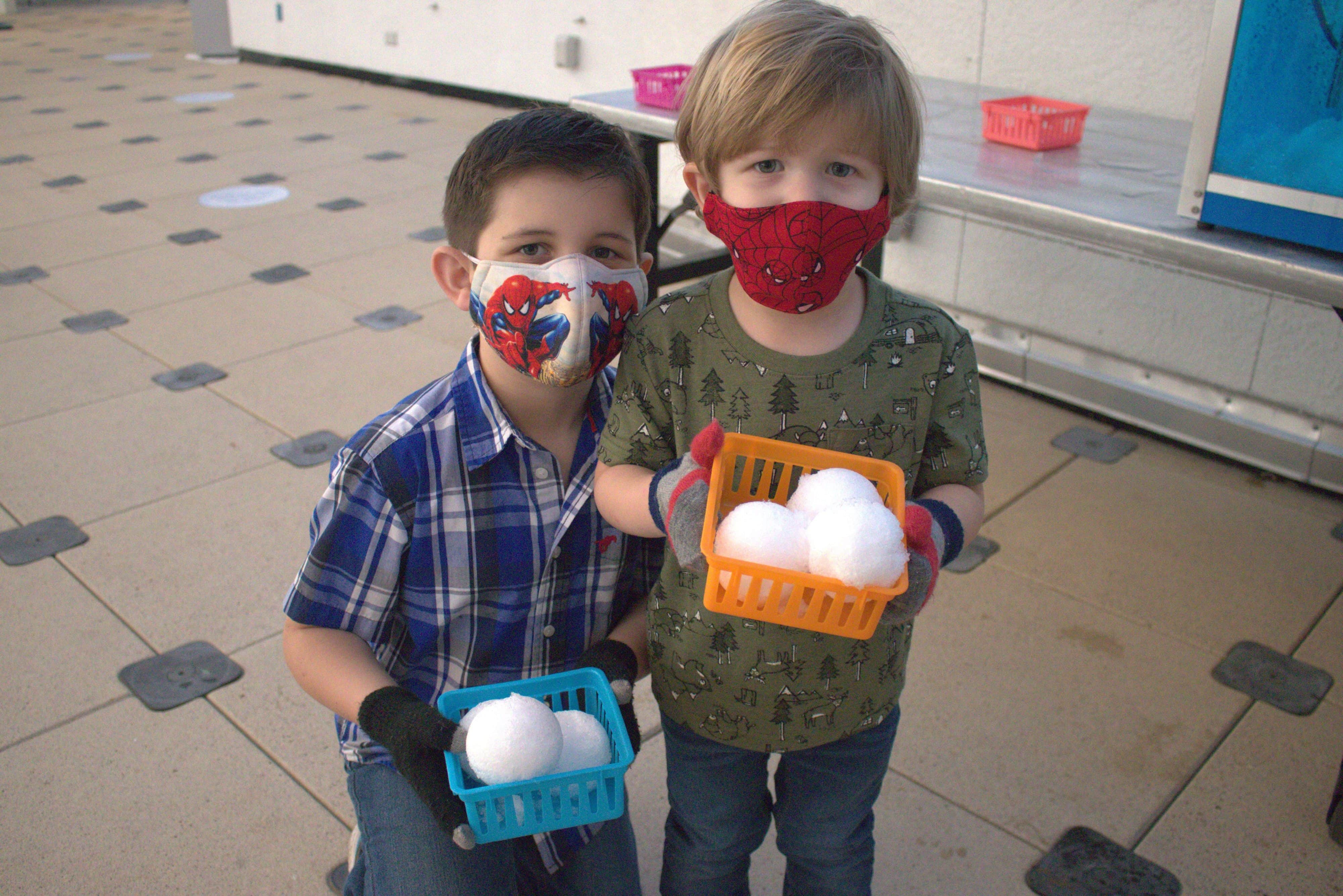 The Snow Days will include a snowball throwing contest on the aquarium rooftop. 
The Florida Aquarium is keeping with holiday tradition by hosting its Snow Days with new safety measures to prevent the spread of COVID-19.
Starting Dec. 26, the aquarium will begin its Snow Days events, including a snowball throwing contest on the aquarium rooftop.
The week will also offer several games for kids, like tossing snowballs at "sea monster" targets — things like plastic bags and bottles — to fight ocean pollution.
The aquarium will have real snow for guests to create their own snowman or snow creation, since they aren't able to do so otherwise in the Sunshine State.
Snow will fall on the outdoor plaza of the aquarium, and there will be socially distant dance parties where guests can enjoy the snow while listening to holiday classics.
The snow days will run from Dec. 26 through Dec. 31 from 9:30 a.m. to 9 p.m. each day.
In addition to Snow Days, the aquarium will also have a socially distant Santa visit on Saturday from 11 a.m. to 7 p.m. Santa will be inside of a "snow globe" to let families safely visit with him.
It will also host a holiday party — Ugly Sweaters Under the Sea — presented by Corona. The party will be for those 21+ on Friday night at the aquarium. The party will provide participants a Corona beverage or holiday cocktail for free, with access to the aquarium at night and a snowball throwing contest on the rooftop.