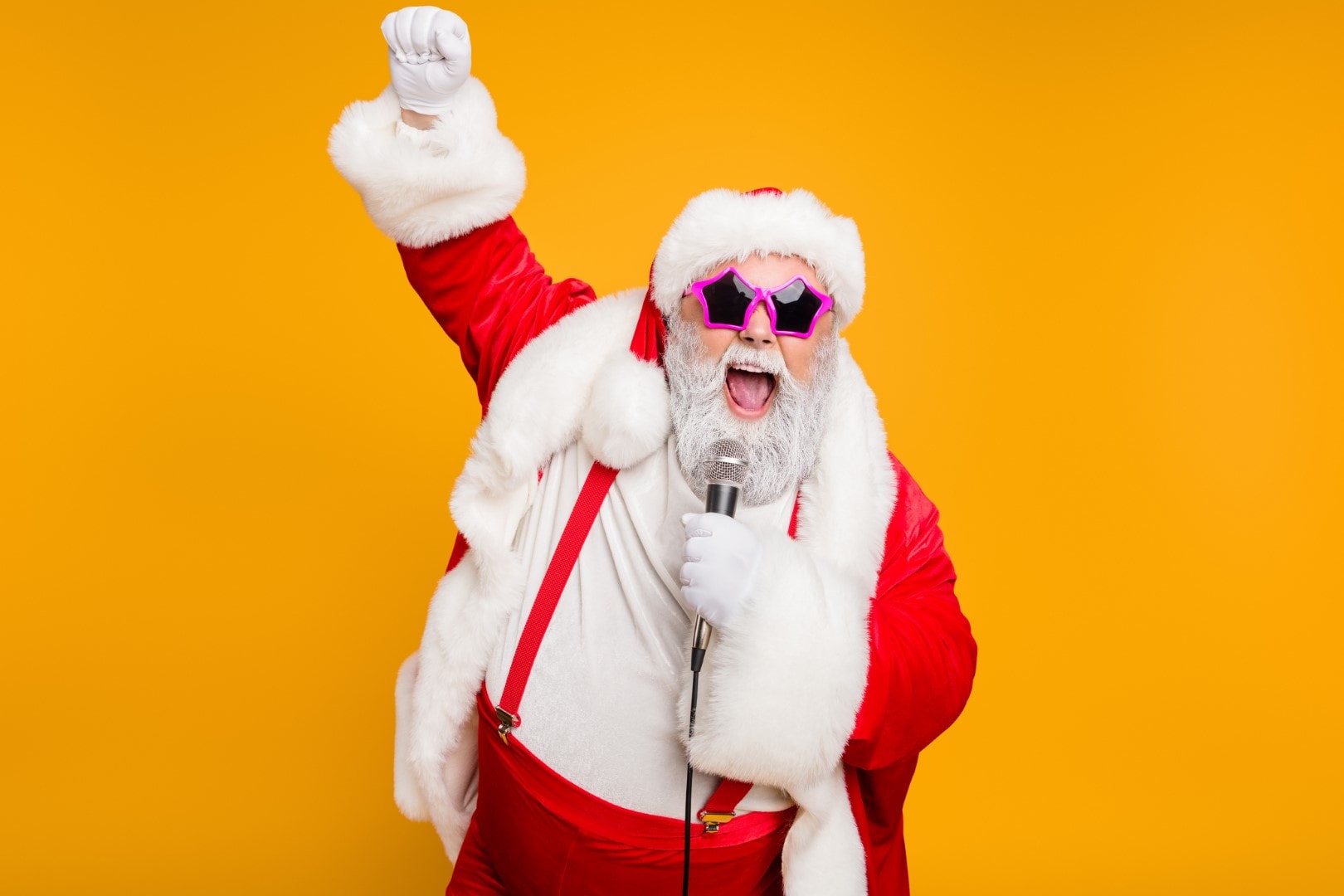 The holidays should be a cooling-off period for hot button issues. That's the theory.
Holiday edition
Hanukkah, Christmas and the holidays are upon us; the Jacksonville City Council is on break and some hot button issues of the day get a cooling-off period.
At least that's the theory.
In practice, plenty is going on, quiet conversations that could change minds on one issue or another. People are thinking about where they want to be at the end of 2022 … or the middle of 2023, perhaps, if their target is a COJ sinecure of some type.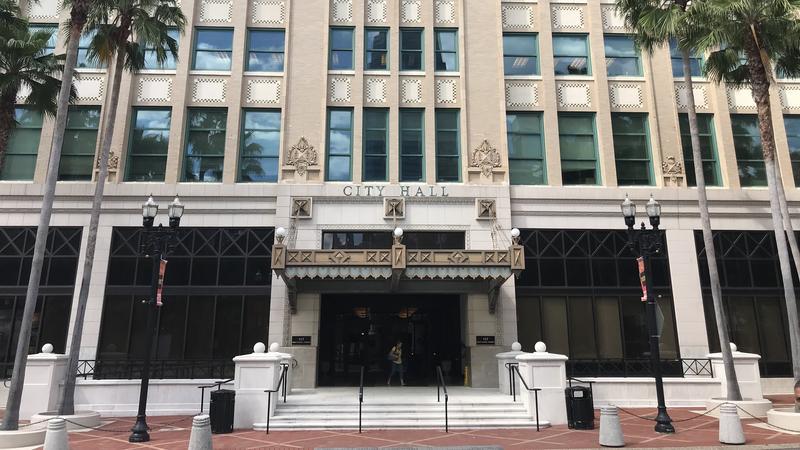 With changes in the Duval County Legislative Delegation (Kim Daniels out, Rep. Angie Nixon in), the chances are good that philosophical differences between Democrats and Republicans will become more pronounced as a fractious 2021 Legislative Session begins in Tallahassee.
Closer to home, we are well into the sixth year of the Lenny Curry era, and a lot of politicians who didn't want to square up against his political machine are a bit more voluble as the 2023 campaign comes into sight. The main effect has been a rollback of some of the brasher pushes from Suite 400, as seen by some of last year's JEA reforms.
But the open question — despite boosterism from administration allies — is whether there are 13 votes for Lot J next month.
Gibson to Georgia
A prominent Senate Democrat was in the Peach State earlier this month, and she found herself at an event for candidate Raphael Warnock.
State Sen. Audrey Gibson was actually in Georgia for a nonpartisan GOTV caravan ahead of early voting that starts Monday.
"It just so happened we heard about the Warnock event and stopped by," Gibson said. "Diverse people in the community are very motivated."
After our caravan to rally the vote-Part 2 of today's journey to GA. pic.twitter.com/41kOUSp2k3

— Audrey Gibson (@SenAudrey2eet) December 12, 2020
Though some talk that people aren't aware of the Jan. 5 runoff elections for Georgia's seats in the Senate, the Senator said people are engaged.
For what they are worth, polls show a race that will hinge on turnout ops on either side, and seemingly every Florida politician with name value is finding their way to Georgia at some point in the coming weeks.
College man
Rep. Jason Fischer was among a select group of electors voting this week for President Donald Trump in the state Capitol.
As one of #Florida's 29 Members of the #ElectoralCollege, I'm looking forward to casting my vote for President @realDonaldTrump today! He fought for us, I'm fighting for him!!! 🇺🇸 #jaxpol #flapol pic.twitter.com/uIVKLAnRRv

— Rep. Jason Fischer (@JasonFischerFL) December 14, 2020
However, he knew going in that though Trump won Florida's 29 votes, they wouldn't be enough, as evidenced by the past-tense construction "He fought for us, I'm fighting for him!!"
The legislator called it an "extraordinary honor" to vote for Trump nonetheless.
Fischer is serving his third term representing House District 16 in southern Duval County, including the Mandarin area.
Kind of blue
Gannett refugee Andrew Pantazi, now out on his own with a solo venture, threw cold water on the BluVal dreams of Duval Democrats with a new analysis pointing out that though Joe Biden won Duval, it still isn't a "blue county."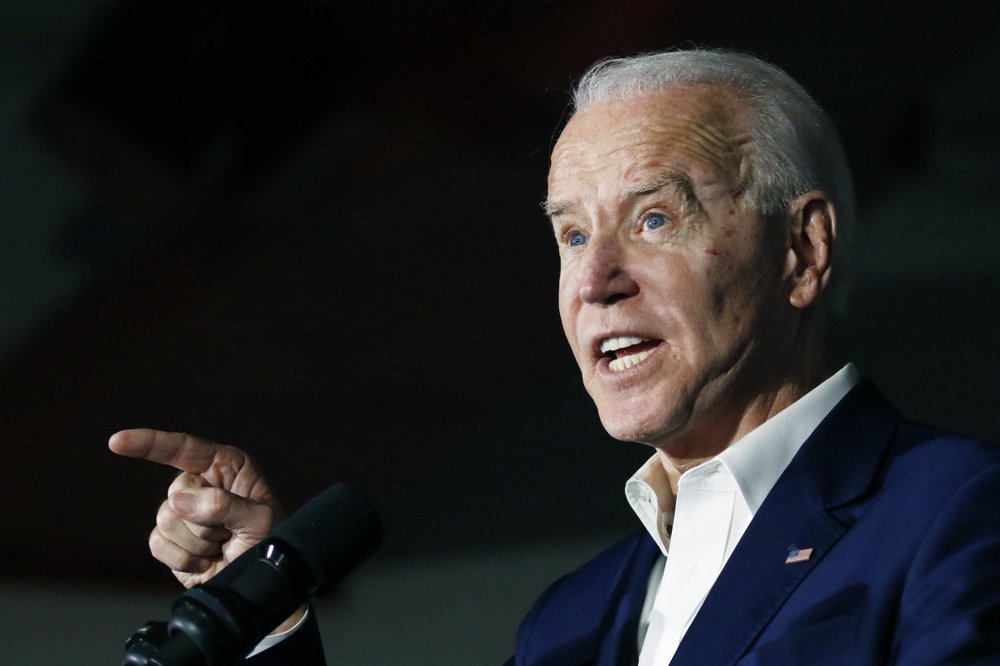 This is a point we've made in recent months and election cycles, and Pantazi notes that the county is still a jump ball, despite the Biden win.
He also notes that Biden, compared to Hillary Clinton four years prior or Andrew Gillum in 2018, did better in majority-White precincts and worse in majority-Black areas. Biden won seven of fourteen Council seats, all told, better than the party's current standard-bearers.
Pantazi is watching the new City Council maps for potential voter dilution of specific minority cohorts.
"Jacksonville is on the verge of becoming a minority-majority city, and the suburban neighborhoods in the city are diversifying quickly with new Asian and Hispanic residents. Those tasked with drawing political maps can use the 2020 results and the city's racial data to weaken the voting power of Jacksonville residents," Pantazi remarks.
Jax vax
UF Health Jacksonville CEO Dr. Leon Haley is among the first people in Florida to receive the newly approved Pfizer-BioNTech COVID-19 vaccine.
Haley, a board-certified emergency room physician, was in the first of a group of front-line health care workers at UF Health to receive the vaccination Monday morning.
The 10 health care professionals are assumed to be the first in Florida (and possibly the Southeast) to receive the vaccine, administered immediately after the first batch of 20,000 doses arrived at the health system.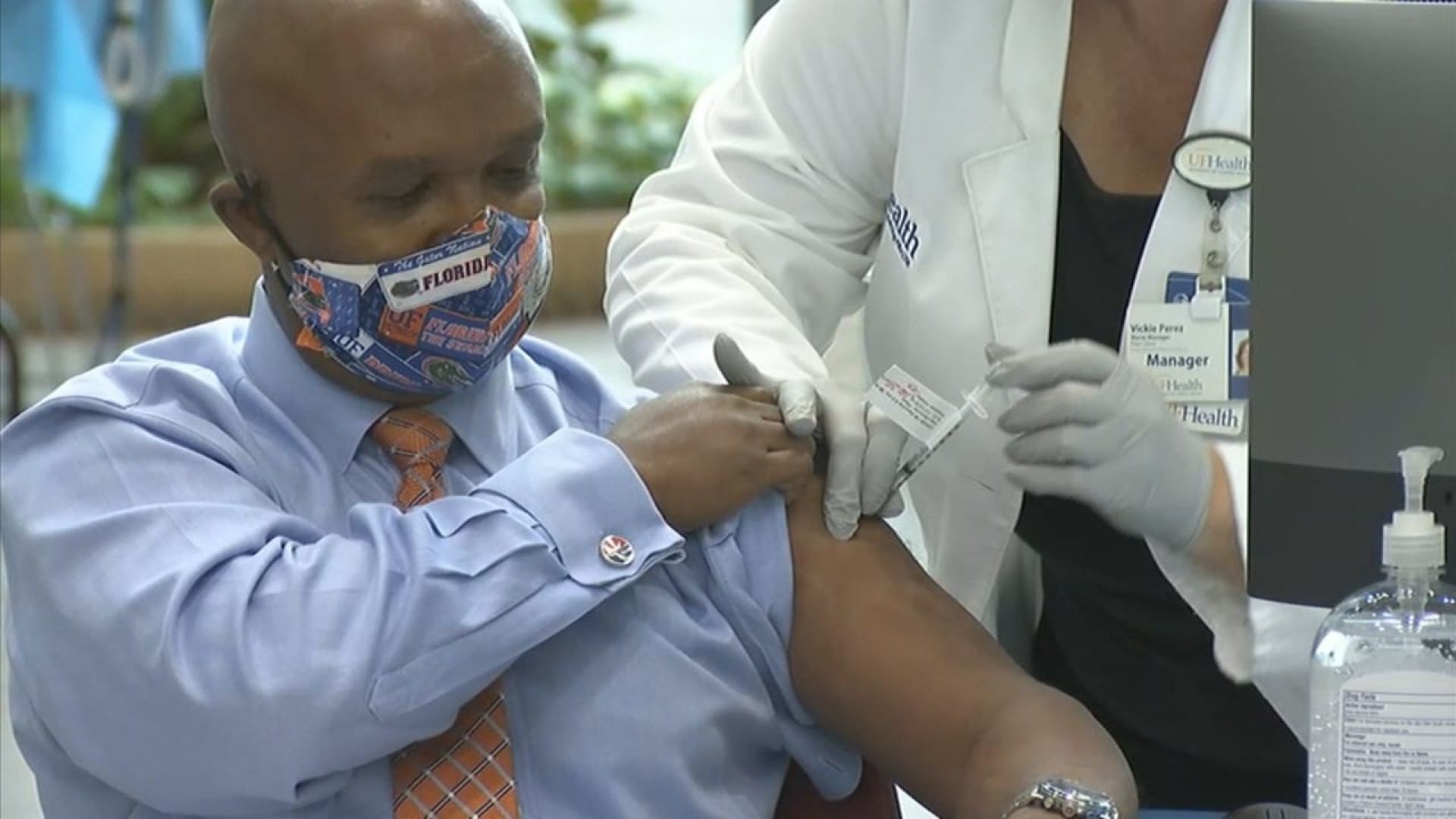 Haley, who also serves as dean of the University of Florida College of Medicine — Jacksonville, was given the vaccine at 10:39 a.m., followed by physicians, nurses, a pharmacist, and other health care workers most frequently caring for patients with COVID-19.
"This is a humbling moment," Haley told Action News Jax. "I'd like to extend my deep appreciation on behalf of all of our front-line caregivers, here and around the world, for their resilience and heroism. This is an important step today in our battle to end this pandemic, and as one of the nation's premier health systems, we will follow [Centers for Disease Control and Prevention] guidance and do all we can to help lead the effort to cascade the vaccine out to other priority groups in the community and around the state as more doses become available in the coming weeks and months, particularly to underserved populations and those who are most vulnerable."
 Viral content
The Jacksonville City Council hopes that 2021 is a less infectious year than was 2020.
Former Council President Aaron Bowman, who criticized current President Tommy Hazouri for his diffident handling of the virus, notes that one council aide was COVID-19 positive and others are in quarantine last week as the Council calendar closed for the year.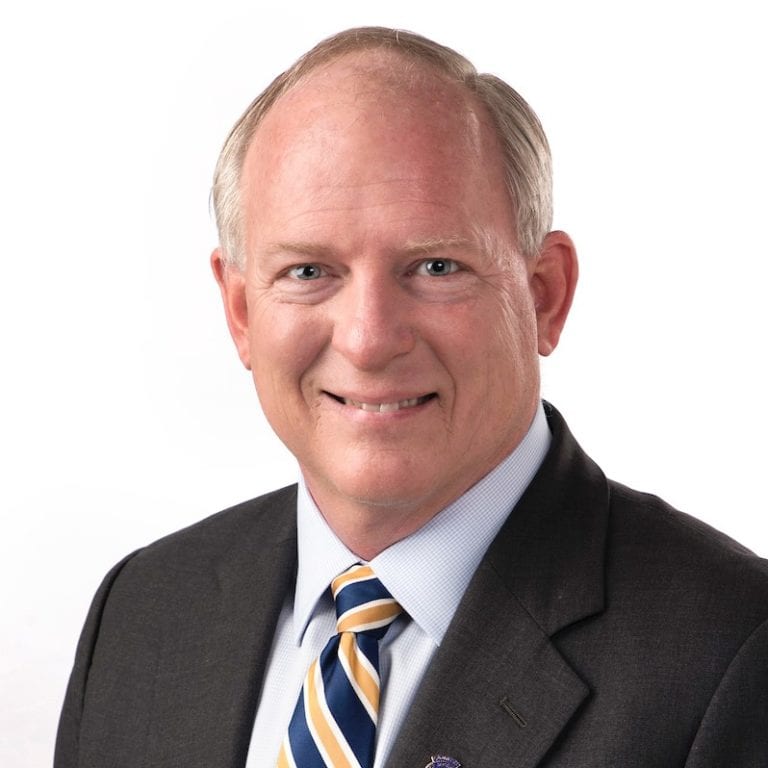 If this sounds familiar, it's because the same thing happened a few weeks back.
Hazouri didn't respond when we asked him specifics, such as how many aides are in quarantine and if the latest bout of the virus could have been avoided. He had previously blamed DeSantis for requiring in-person meetings. Still, evidence of a comprehensive plan from the septuagenarian Hazouri to stem the virus in the Council itself has been nil.
Bowman has been pointed and vocal about what he sees as Hazouri's leadership failures.
"I thought landing fighter jets on aircraft carriers was one of the most dangerous careers," Bowman said. "Looks like I was wrong."
The good place
Speaking of Bowman, he is one of the Council members most excited about the potential to pass the Lot J economic development deal next month.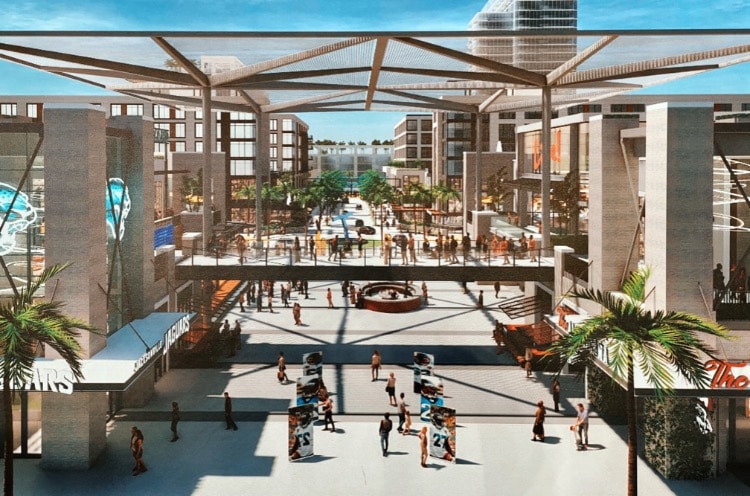 The initiative of the Jacksonville Jaguars and Cordish Companies, shepherded by the Mayor's Office, is in a "good place" to pass next month with the requisite supermajority support.
Bowman's enthusiasm was matched by Councilman Reggie Gaffney, who was told by God that 13 people are willing to hit the green button for the Sports Complex spend.
Folks are getting heartburn, so to speak, about the potential spend … over $200 million, with a stadium upgrade deal and something at the Shipyards likely on deck.
But there is a reason that folks at the Jax Chamber (which backed most of those currently on the Council) and others say the deal must be done.
Because it does.
Implicit to the push to get an NFL team that finally succeeded, after years of swings and misses, was that this market would commit, like Charlotte did, to punching above its weight and guaranteeing full houses despite not quite being big enough to support football.
The bills have come due, and as Mayor Curry has said, Council members are either in or out, a tough question in what has been yet another lost season for the Jacksonville Jaguars.
JU expansion
Jacksonville University is expanding its footprint well beyond the city limits.
JU President Tim Cost announced this week the university reached an agreement to build a new campus for the school in Palm Coast, which is in Flagler County. The new satellite campus will be located in Palm Coast's Town Center, about 60 miles south of the university's main campus on the banks of the St. Johns River in the Arlington area of Jacksonville.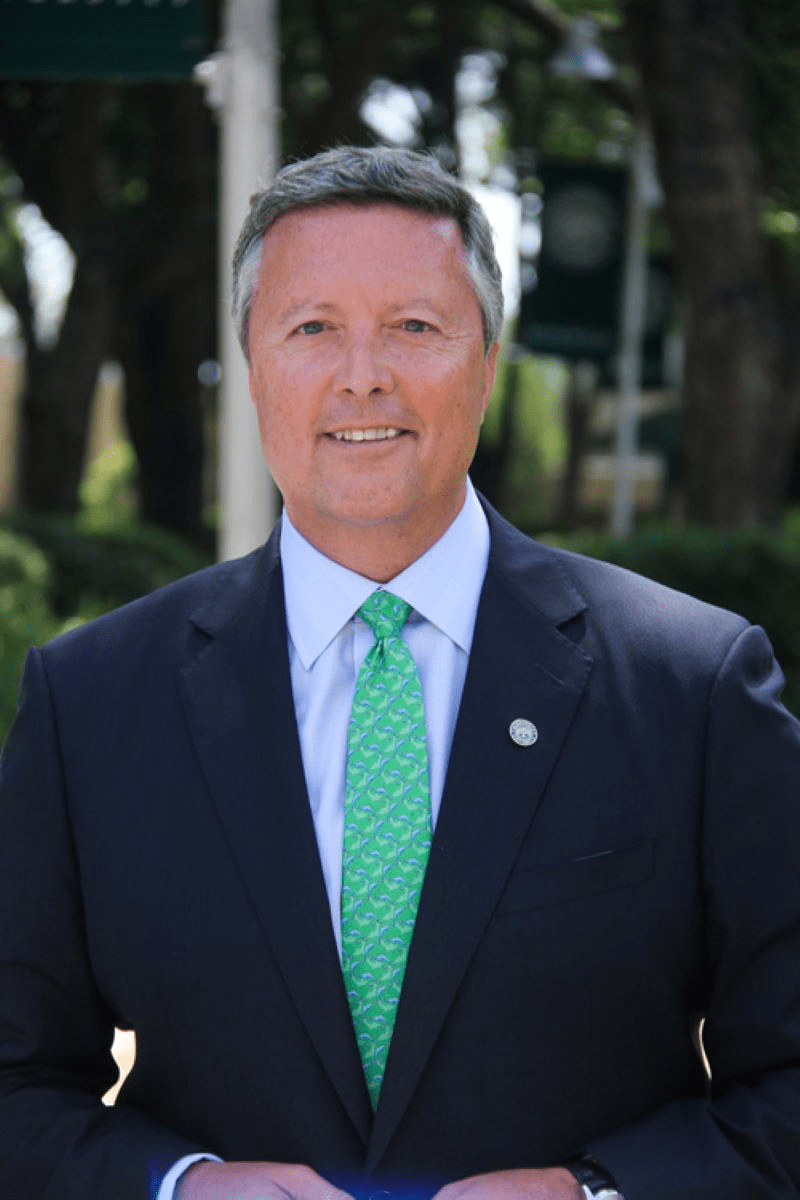 Cost said the new campus would offer educational programs largely focused on the health care field.
"This new campus presence, expected to open in summer 2021, will deliver some of our most in-demand health care education programs to a region that is experiencing both a rapid increase in demand for health care services and a major shortage in qualified health care professionals prepared to meet that demand," Cost said.
JU officials envision an "education corridor" stretching through several counties on the First Coast. The cost had indicated the university was seeking the expansion to Flagler County earlier this year. But this week's announcement confirms the agreement is complete.
"With this announcement, we are excited to launch what we expect will become a JU education corridor delivering quality educational programming and innovative workforce development throughout Northeast Florida and beyond," Cost said.
St. Johns jobs help
The leader of the St. Johns County Chamber of Commerce is moving into a top slot at a career transition foundation.
Isabelle Renault has been appointed as a member of the founding advisory panel for the Sapna Foundation. Renault, who's been with the chamber for about two decades, will help launch the new foundation that seeks to match businesses with candidates seeking employment.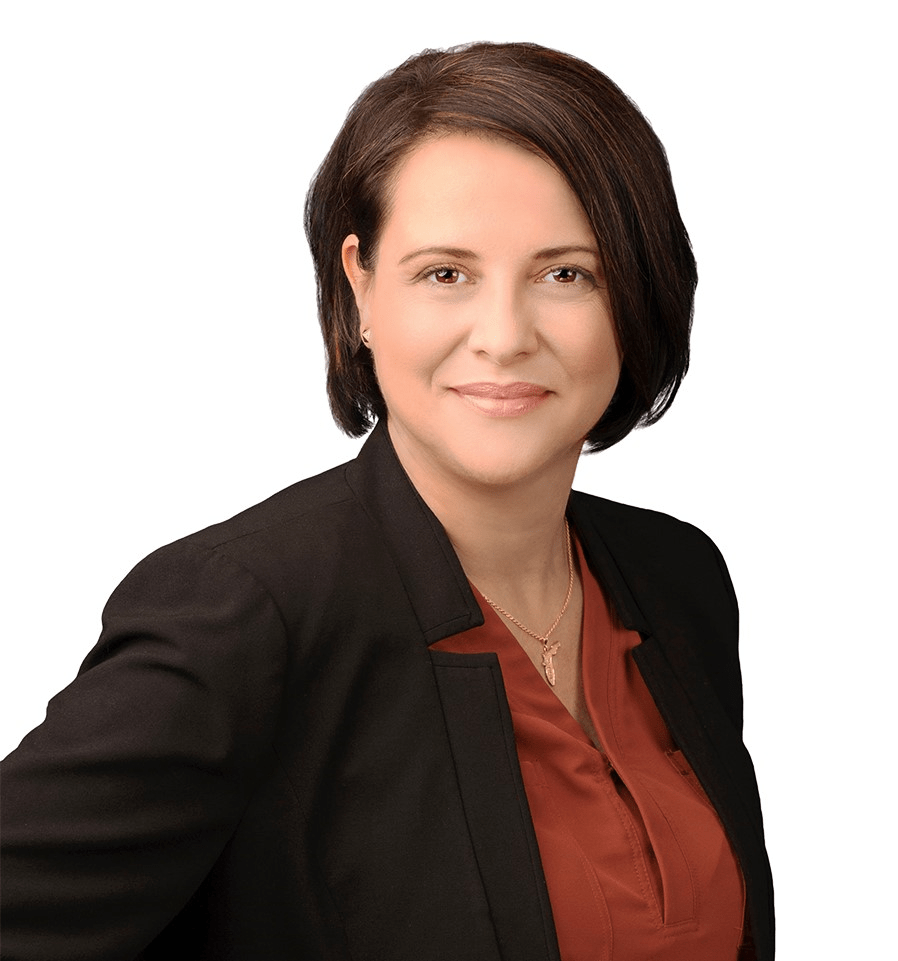 Renault joins seven other panel members, which all come from diverse business backgrounds ranging from technology to legal fields.
Renault was welcomed to the panel by Raghu Misra, the founder of Sapna.
"Isabelle has been a champion for many in the St. Johns Country area and has a proven tenacity for getting things done and a deep understanding of people," Misra said.
Sapna seeks to connect displaced workers with new employers. The service uses behavioral science and data analytics to match the right worker with the appropriate company.
Renault has experience in the career transition field. Before working with the St. Johns County Chamber of Commerce, she was in the job reclassification unit for the National Employment Agency in France.
Renault said she's excited to join the Sapna panel.
"Our world is evolving rapidly and requires employees to adapt quickly to the changing employment market. A speedy way to do that is to shift focus from the standard resume to identifying the skill sets, talents, and aspirations of workers and match these with employers," Renault said.
Bank on the tank
The Jacksonville Jaguars do not have a quarterback on the roster that a defense can't figure out with an afternoon of film study.
That's one takeaway from the Tennessee Titans demolition of the home team last Sunday, with free agent vagabond Mike Glennon exposed and then replaced by Gardner Minshew.
Serious people were saying that Minshew was as good as Kyler Murray of the Arizona Cardinals last year. He looked legit in the season-opening win against Indianapolis in the first game of the year. Since then, three quarterbacks have played, and none have gotten it done.
What happens next? There are four more outings, and while there are those who say Jacksonville can beat the Chicago Bears, the better bet is on an Allen Robinson revenge game. The Jags are expected to pick a quarterback: either Clemson's Trevor Lawrence or Justin Fields of the Ohio State University.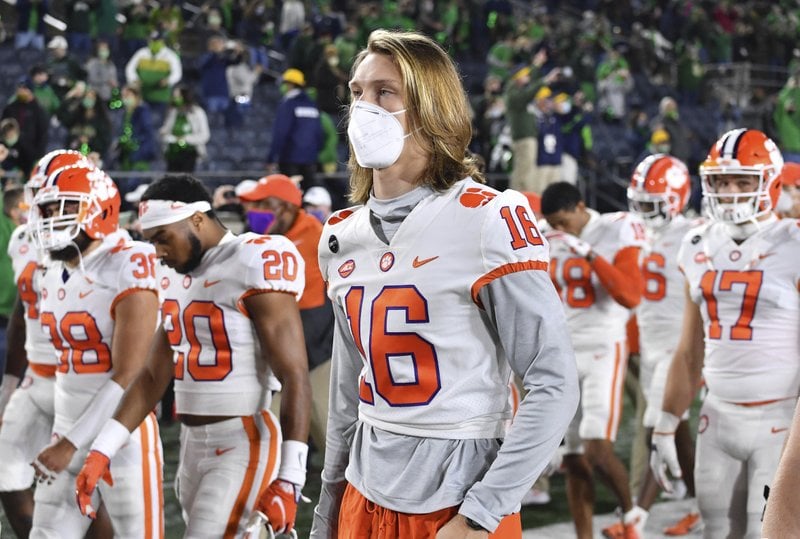 Who develops that quarterback? It's doubtful that it will be anyone currently on the Jags' payroll. You really dangers