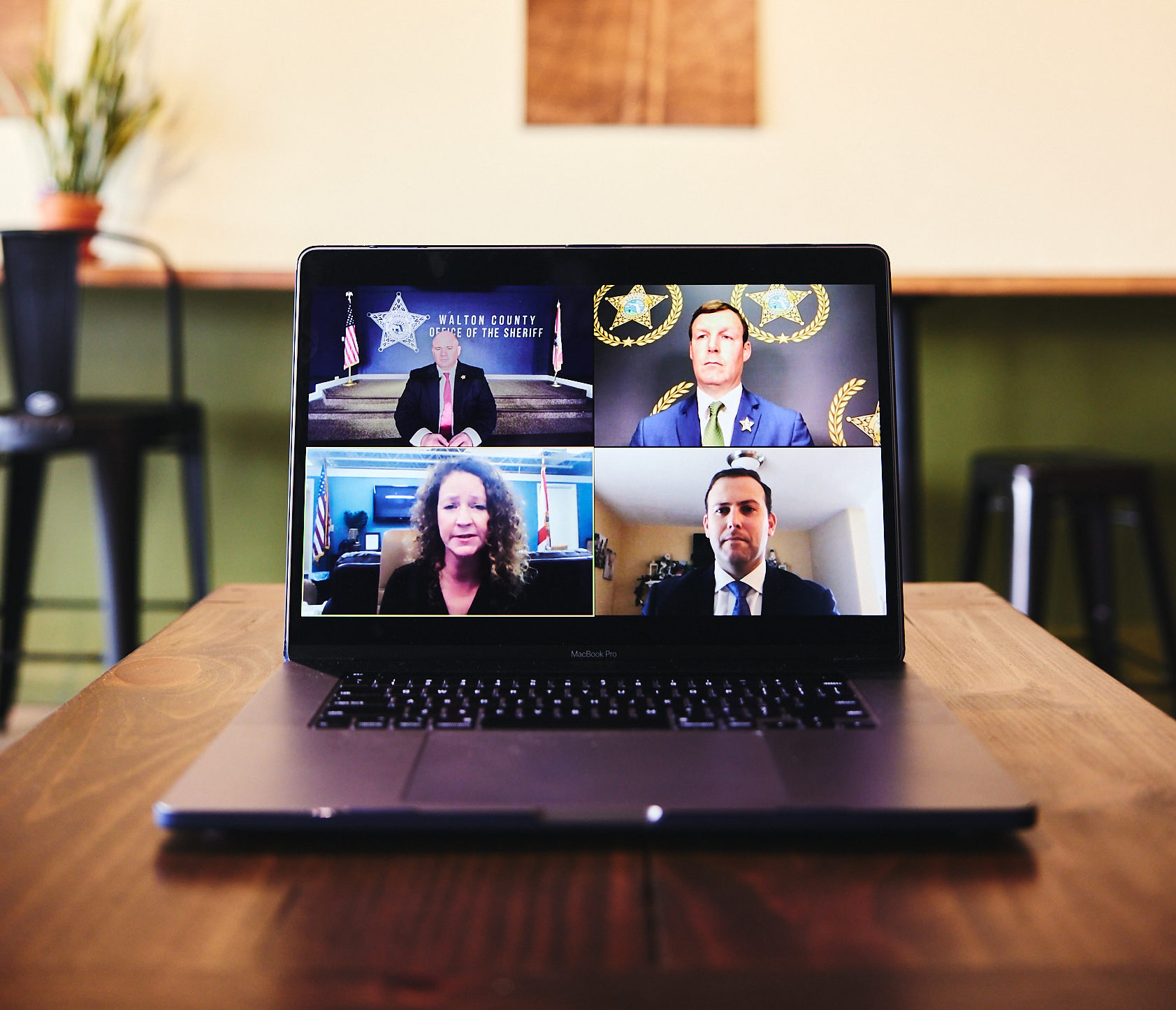 Law enforcement officers are five times more likely to suffer from depression and trauma than the general public.
Law enforcement leaders and researchers hope to combat post-traumatic stress in the force with a collaborative new training program in Florida.
Florida State University's Institute for Justice Research and Development created the "Resiliency Behind the Badge" program, available across the state beginning Thursday through the Florida Sheriffs Association.
Through the program, law enforcement officers can learn to recognize traumatic stress' physical and mental indicators and practice managing and responding to that stress both on and off the job. Officers also learn to identify potential symptoms in their peers and direct them to help if necessary.
While the new online course has only been months in the works, behind it stands a decade of research showing the need for it and what tools to include, said IJRD's founder and executive director, Carrie Pettus-Davis.
Research shows law enforcement officers are five times more likely to suffer from depression and trauma than the general public.
"Officers oftentimes don't recognize the impact of this stress or have the tools to handle and respond to frequently witnessing stressful events and violence," she said.
Addressing stress and emotions can help law enforcement officers reduce frustrations that can create issues when they're serving in the community. Walton County Sheriff Michael Adkinson Jr., past president of FSA, said law enforcement officers have made gains in reducing the use of force.
"My take is that we're changing as a profession," he added.
Officers taking the course will follow three series, including video scenarios and question sessions in which officers share their own experiences. IJRD can also partner with individual sheriff's offices to provide additional services.
Adkinson shared a story from an interview he conducted on Wednesday in which the interviewee, an officer, broke down when he recalled telling a child that his mother was going to live.
"He said, 'I told this kid his mother was going to be OK, and she's not. Mom died. I lied to this kid,'" Adkinson relayed.
House Speaker Chris Sprowls is a former prosecutor who has routinely backed officers during his time as a lawmaker. While no state funding is backing the program, the Palm Harbor Republican voiced his support for it during the online news conference, noting that the state is "leading from the front" on law enforcement health.
He recalled watching dashcam footage with one officer and asking why he placed his thumb on the back of the car he had stopped. The officer wanted forensics to trace his own print to the car if something happened to him, Sprowls shared.
"Imagine doing that three or five or 10 or 15 times a day where you're thinking about your own mortality and thinking about this could be the minute that something bad happens to me," Sprowls said. "That is what our law enforcement officers go through every single day that they are out there, whether it's a traffic stop or whether it's responding to a shots-fired call, they could be equally dangerous situations for our police officers."