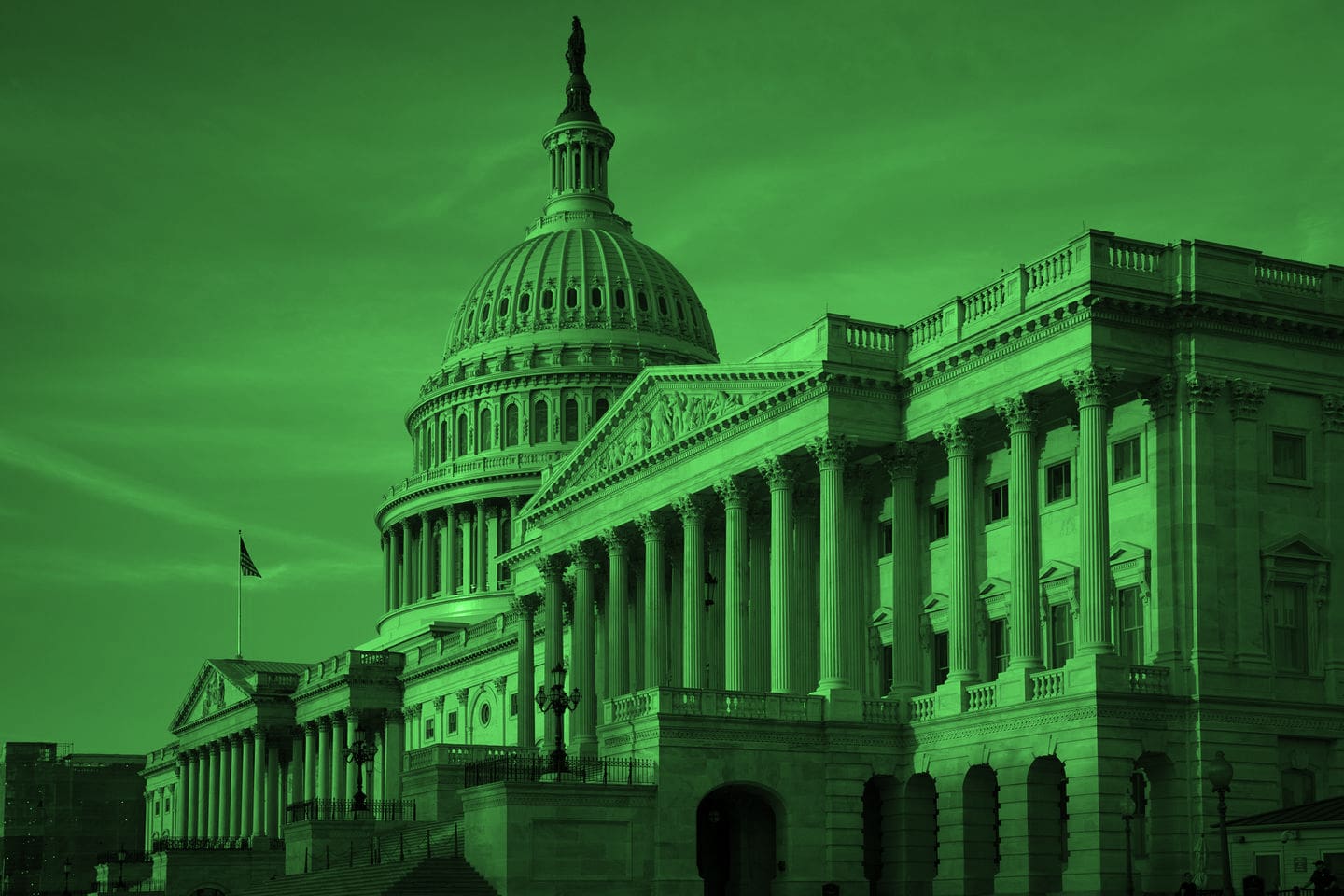 "The least we can do is agree to a deal that puts money directly into their pockets."
Working relief
Senate Majority Leader Mitch McConnell signaled work on a COVID-19 relief deal would continue through the weekend. Meanwhile, members of the Florida Delegation continue to stake out the lines they won't cross.
Several Florida Democrats want federal programs to get a boost from any relief package passed. Reps. Alcee Hastings, Lois Frankel and Ted Deutch, along with California Democrat Barbara Lee and Massachusetts Democrat Jim McGovern, spearheaded the defense of increases in the Supplemental Nutrition Assistance Program maximum benefit by 15%. Allowing more Americans to use SNAP would help families suffering a loss of income to feed their children.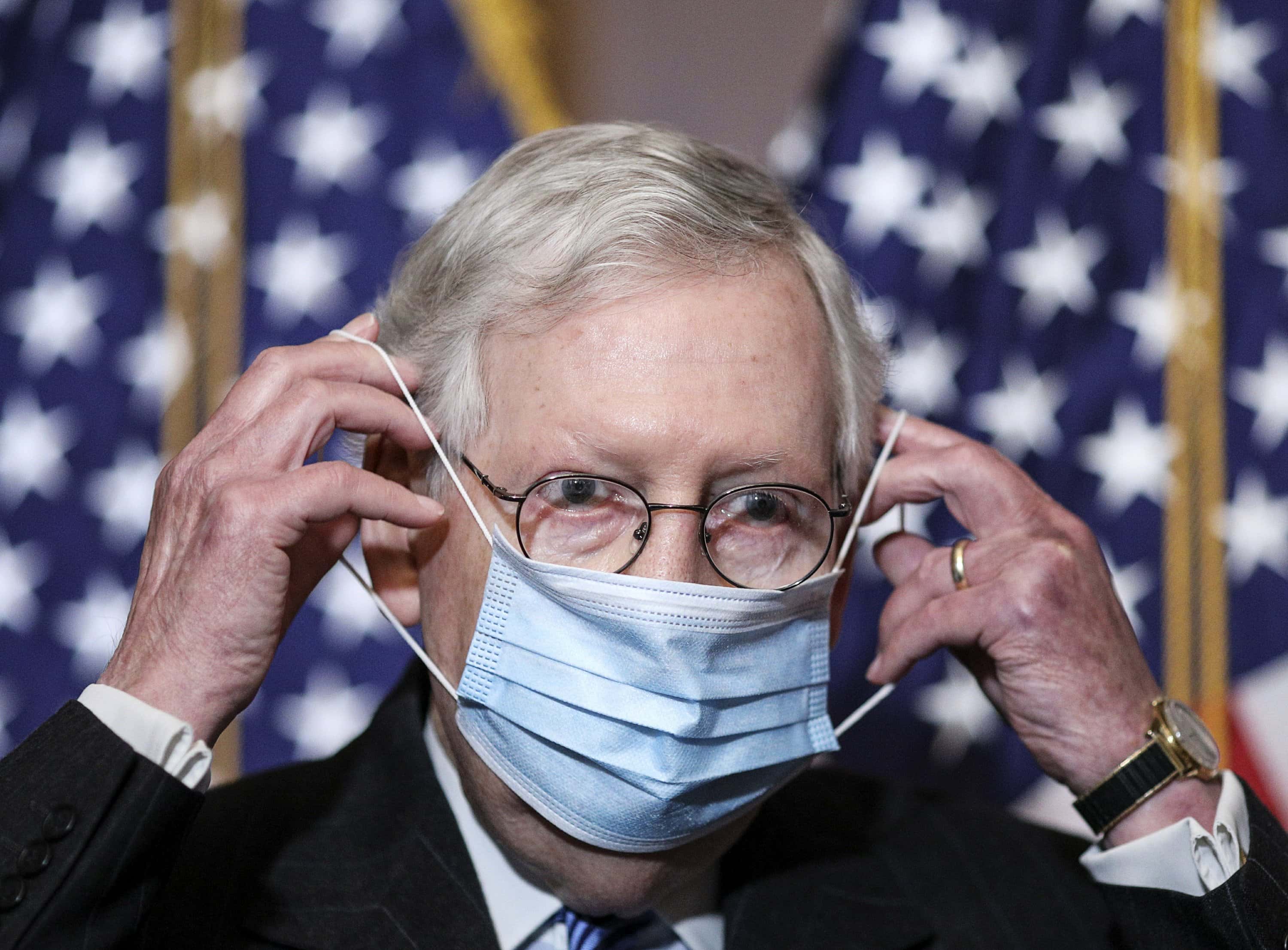 'We have all seen the lines of Americans waiting for hours to receive food due to the struggled imposed by the COVID-19 pandemic and the ensuing economic crisis," reads a letter topped by Hastings. In addition to the five Congress members leading the push, 62 other House members signed on, including Kathy Castor, Al Lawson, Darren Soto, Frederica Wilson and Debbie Wasserman Schultz.
Meanwhile, Florida Sen. Rick Scott, for his part, repeatedly criticized any inclusion of bailouts for state and local governments. "We can't blink on this," he told Fox News. That interview came days after The National Review published an op-ed where Scott openly fretted his colleagues would "cave on blue-state bailouts."
"They claim that if you oppose spending hundreds of billions of taxpayer dollars to bail out states such as New York, Illinois and California, then you support laying off teachers, health care workers and first responders," he wrote. "Guess what? They're lying. And unfortunately, too many of my Republican colleagues have bought their lie and are getting ready to cave."
For Orlando Democrat Stephanie Murphy, co-chair of the Blue Dog Democrats, any progress is good progress. While there's frustration a deal is not yet finalized (which may mean a short government shutdown this weekend), she greeted the news that negotiators in the House and Senate see a deal near.
"Good," she tweeted.
"Working families have managed to get by these last few months without any help as partisan gridlock paralyzed Washington. The least we can do is agree to a deal that puts money directly into their pockets."
Hacked off
News that America's intelligence networks had been compromised, likely by Russia-backed hackers, sent swirls of concern through those Florida members working on international relations and national security.
"The full extent of the cyberhack is still unknown, but we already know it is unprecedented in scale and scope, in all likelihood ongoing and at a level of sophistication only a few nation-states are capable of," said Sen. Marco Rubio, acting Intelligence Committee chair in a Friday tweet.
Notably, those first words about the hack came a day after Miami Democrat Debbie Mucarsel-Powell critiqued the Senator not speaking out sooner. "No statement, no tweet, nothing from Marco Rubio," she said in her social post. "As Chair of Senate Intelligence, his silence = complicity."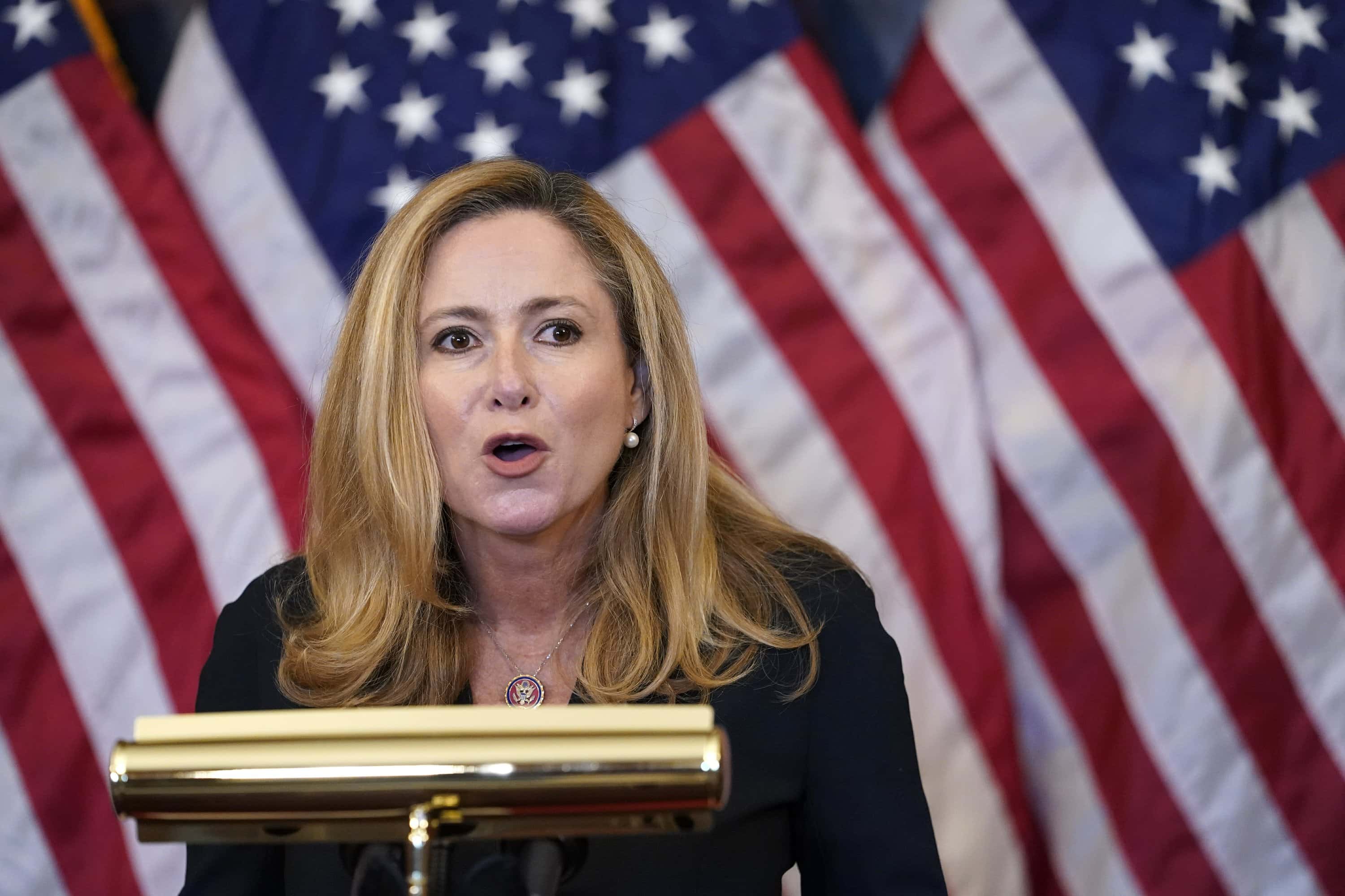 But Rubio said (in part) he's remaining cautious about statements until more information can be confirmed. "The methods used to carry out the cyberhack are consistent with Russian cyber operations," he wrote. "But it's crucial we have complete certainty about who is behind this. We can't afford to be wrong on attribution because America must retaliate and not just with sanctions."
Orlando Democrat Val Demings, who sits on the House Intelligence Committee, hasn't released a social media post or statement either, perhaps a sign of unwillingness to discuss details.
Rising anti-Semitism
A bipartisan measure co-authored by Rubio ramping up monitoring of anti-Semitism cleared the Senate on Wednesday. Rubio worked with New York Democrat Kirsten Gillibrand on the legislation. Both Senators notably serve heavily Jewish communities.
"Anti-Semitism, unfortunately, is on the rise, and we must do all we can to combat this ancient evil," Rubio said. "I welcome the passage of this important bipartisan bill that will ensure that the U.S. remains a leader in the fight against anti-Semitism worldwide. I commend my Senate colleagues for passing this legislation, and look forward to the House quickly passing it and sending it to the President to be signed into law."
The bill will elevate a special envoy, one that would now be dedicated exclusively to monitoring anti-Semitism, to the rank of Ambassador and have the individual report directly to the Secretary of State. That individual, who must bring expertise in combating threats to Jewish people and religious freedom, would be the primary adviser and coordinator to U.S. efforts in the arena and to quashing anti-Semitism in foreign countries.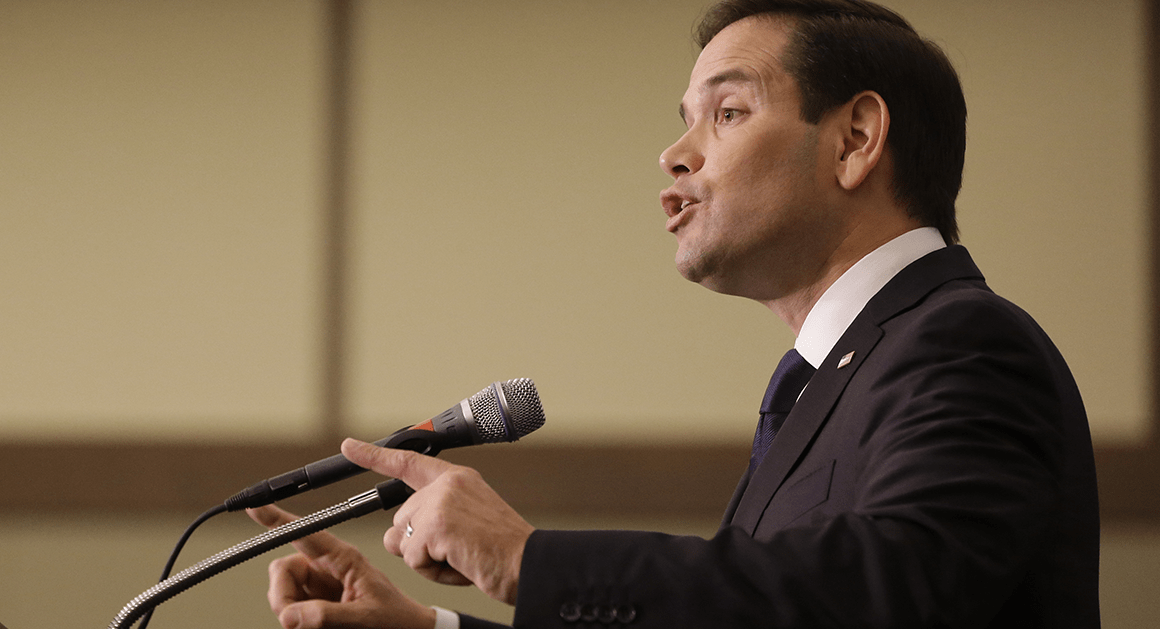 Jewish leaders praised the news. "Congress has taken an important step today to ensure that our government can better fight rising anti-Semitism around the world," said Anti-Defamation Leader CEO Jonathan Greenblatt.
Rabbi Andrew Baker, the American Jewish Committee's director of International Jewish Affairs, agreed. "Elevating the position to the rank of Ambassador, which this legislation does, will enable the U.S. to enhance our leadership addressing the scourge of anti-Semitism across the globe," he said.
Companion House legislation from New Jersey Republican Chris Smith and New York Democrat Elliot Engel has yet to pass. But Gillibrand said the need to move the measure forward is as clear as ever.
"As we have seen far too often, anti-Semitism is surging in New York state, our country and across the world," she said. "We must do everything in our power to confront and end this growing threat. I am proud that we were able to pass this bipartisan bill to elevate the position of special envoy to the rank of ambassador in order to ensure that the State Department can monitor and help combat anti-Semitism across the globe. I will always stand with the Jewish community and fight against hatred and prejudice in all its forms."
Wetlands deal
Donald Trump's administration handed Florida Gov. Ron DeSantis' administration rare power over wetlands protections, a move the EPA and Florida Department of Environmental Protection hailed for the state's ability to accelerate restoration efforts, and which some environmentalists mourned as an opportunity to accelerate wetlands destruction.
Republicans in Congress made it known immediately that they love the deal, as several gathered at the signing ceremony in Washington, D.C., and others made sure to put out statements praising the action.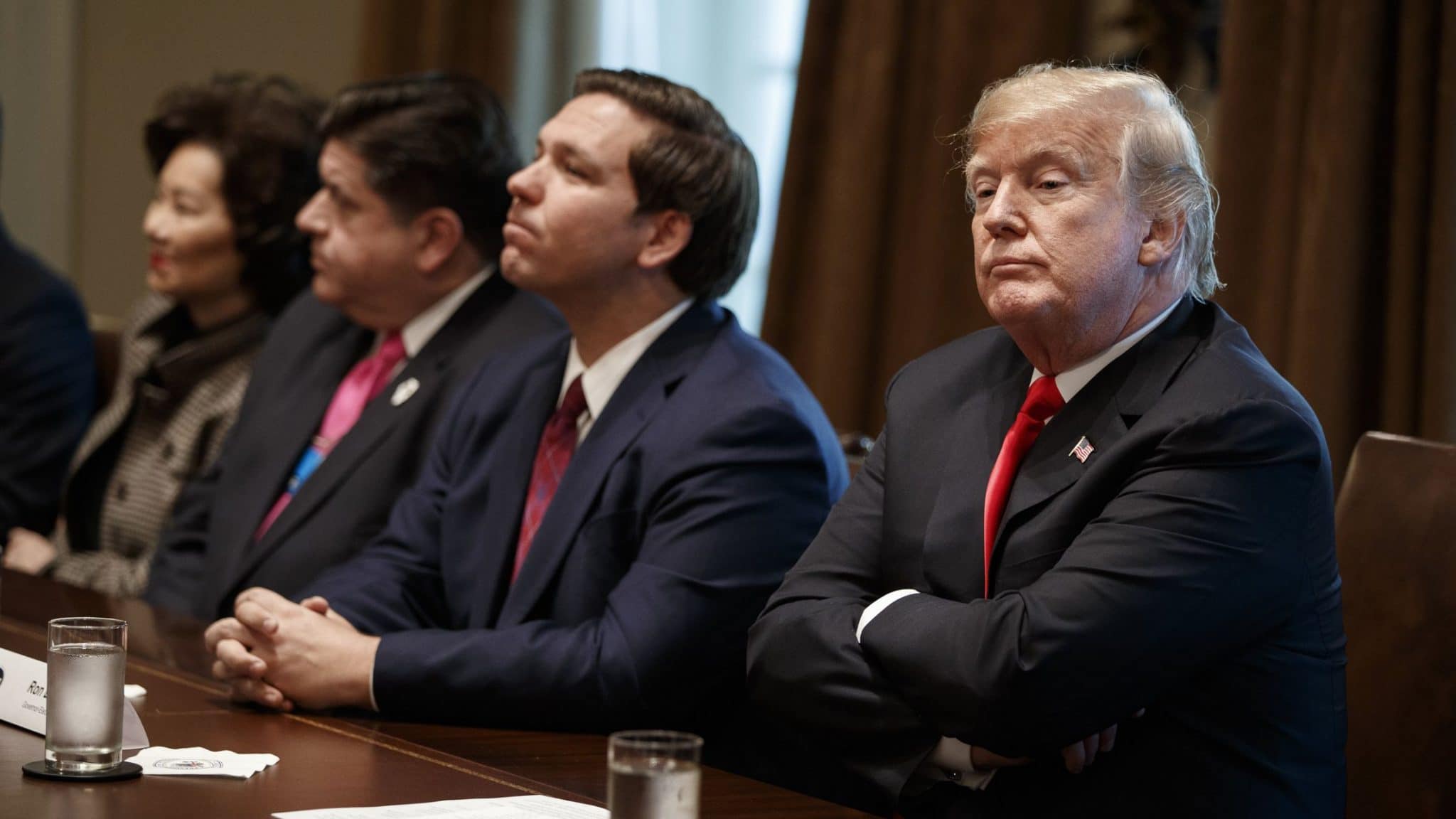 "This designation is great news for the State of Florida — it gives our state the ability to make the best decisions for our unique environment, with input from the public and environmental stakeholders," said Sen. Scott.
"Today is a great day for Florida and everyone who cares about protecting our wetlands and clean water and streamlining government regulations," said Clermont Republican Dan Webster.
"Allowing the state to take over the [Clean Water Act section] 404 permitting process will significantly streamline restoration projects, while still protecting the greater environment," said Miami Republican Mario Diaz-Balart.
"This is just another example of President Trump and Gov. DeSantis's dedication to protecting Florida waters while reducing bureaucracy and making government run more efficiently," said Jacksonville Republican John Rutherford.
"Florida will do a better job at efficiently and effectively issuing permits for necessary infrastructure than the federal government has. State assumption of the permitting program will reduce project costs and save taxpayer dollars," said St. Augustine Republican Michael Waltz.
"Without these unnecessary and duplicative permitting processes, projects of all sizes will be streamlined to maximize efficiency, and our state will be given the flexibility to make our own decisions that are best suited for our environmental and economic interests," said Sarasota Republican Greg Steube.
Some environmentalists and state Agriculture Commissioner Nikki Fried saw it differently, saying the feds were turning over wetlands protection to a Republican-dominated state government that has had trouble saying no to developers and industries like sugar that caused much of the degradation of the wetlands that needs restoration. And doing so just before President-elect Joe Biden takes over the EPA. "Both the DeSantis and Trump administrations have demonstrated a disregard for transparency and disinterest in protecting our waters," Fried said.
Other critics agreed.
"This is a parting gift to developers from the outgoing administration in Washington in coordination with the sitting administration in Florida," said Tania Galloni, Earthjustice managing attorney for Florida. "The fact is that Florida's proposed program to take over wetlands permitting doesn't comply with federal environmental laws. It's about destroying wetlands faster and cheaper at a time when we need more protection, not less."
Launching nukes?
Nuclear-powered rockets have been in the conceptual stages since the beginning of NASA, but there have never been many calls for the technology — until now.
With NASA gearing up for long-term, round-trip missions to Mars and beyond in coming decades, the idea of weaning off quickly-burned rocket fuel has received serious attention in recent years. On Wednesday, the Trump administration officially made the nuclear rocket a thing.
Trump signed Space Policy Directive-6 Wednesday, committing to the Nation's Strategy for Space Nuclear Power and Propulsion. The directive allows for developing nuclear space reactors for power, heating, or propulsion on spacecraft and space stations on the moon, perhaps on Mars and in orbit.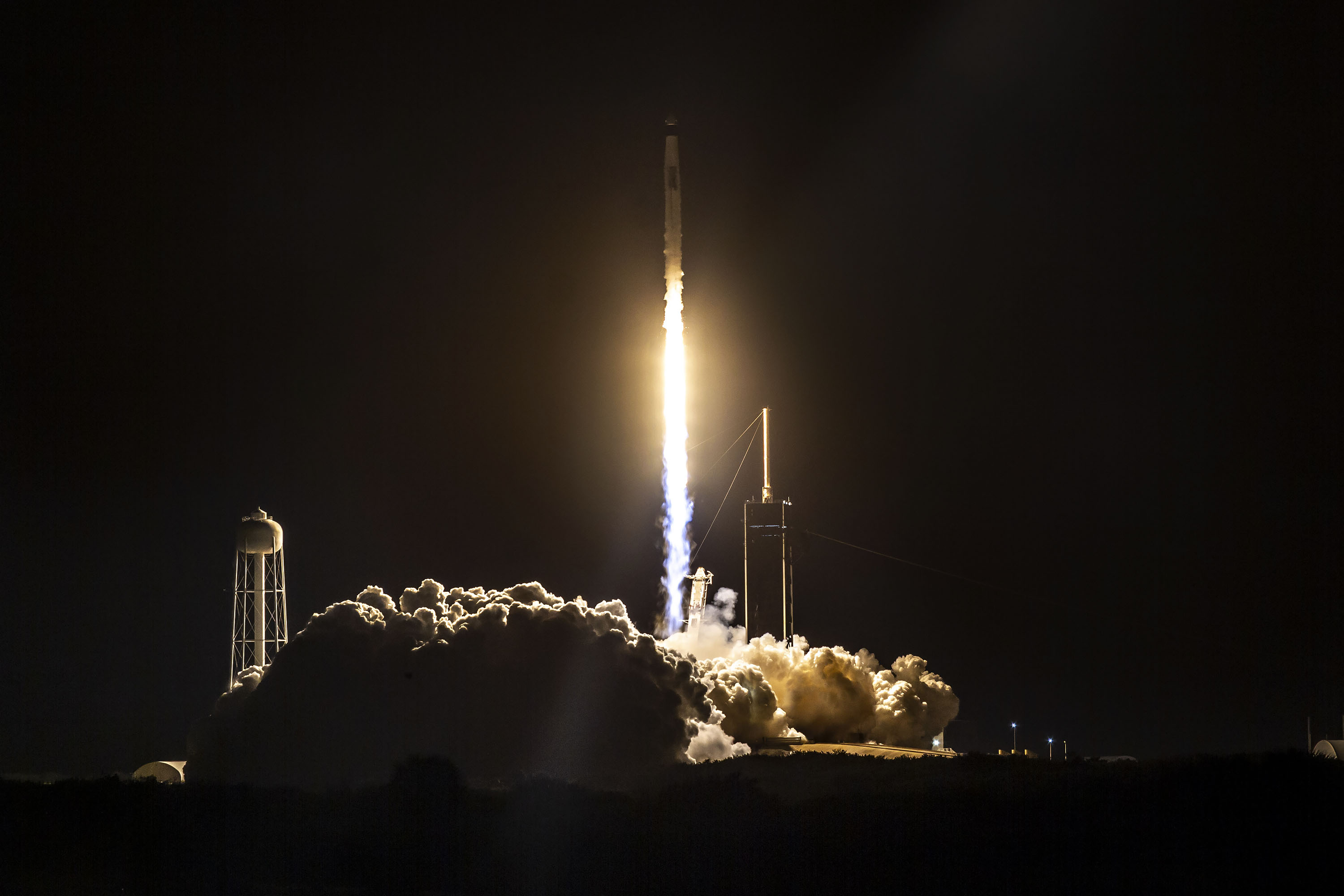 Other alternative rocket energy technologies in development, including ordinary solar power and technology, to allow spacecraft to ride solar winds, literally, with big solar sails.
So does the directive mean rockets with nuclear reactors aboard would launch from Florida's Kennedy Space Center, where rockets rarely blow up anymore due to launch failures? Possibly. The coming decades are likely to see significant advances and changes in energy technologies and NASA's strategies for launch sites before a nuclear-powered rocket might be ready.
"The United States will adhere to principles of safety, security, and sustainability in its development and utilization of SNPP systems," the policy directive vows.
Waltz v. Disney
A business leader with significant experience in Florida could soon become America's next Ambassador to China, but not every member of the Delegation is happy about it. The Hollywood Reporter on Thursday reported Bob Iger, the executive chairman and former CEO of Disney, would be President-elect Biden's wish upon a star for the job.
Iger helped turn Disney's theme park division around again during his tenure at Disney, with his last major project before retirement being the opening of Shanghai Disneyland Park. That required negotiation with the government of China to open the capitalist fantasyland in the communist society. Of course, Iger may not be in any rush to take the job; he remained in his chairman post as the company faced a turbulent nine months that included closures for all theme parks around the world, including in China and Florida for a period of time. His contract with Disney does not expire until the end of 2021.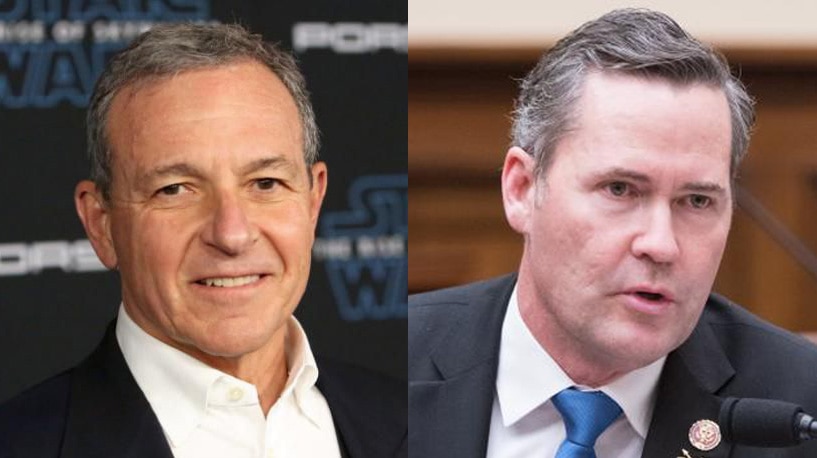 But there's already consternation about the potential choice of Iger. St. Augustine Republican Michael Waltz said Iger's willingness to do so much business with China deserves skepticism. "Disney's Bob Iger has refused to condemn China for religious persecution, filming in Xinjiang where MILLIONS of innocent Muslin Uighurs are imprisoned," Waltz tweeted. "He's put conducting business with the [Chinese Communist Party] over human rights. He should NOT be America's next ambassador to China."
An appointment would be subject to Senate approval. While neither of Florida's Senators to date has commented on an Iger appointment directly, Sen. Rick Scott did publish an op-ed through Newsweek this week suggesting Biden's appointments have proved problematic regarding China specifically. He suggested the Trump administration should not abandon a harder line on the U.S.-China relationship.
"If we really care about the future of our country and standing for human rights around the world, we are going to have to take on Communist China and build upon the Trump administration's actions, not leave them behind," Scott wrote. "To do otherwise would be a great show of weakness — one that the CCP will surely exploit."
Puerto Rico pressure?
A dozen members of the Delegation pushed Puerto Rico statehood a step forward, backing enacting legislation after 52% of island residents voted in favor of such a move on Election Day.
In Washington, the bill seems to face significant partisan opposition. While both Florida's Republican Senators support statehood, legislation from Orlando Democrat Darren Soto enjoys support from a dozen co-sponsors, but all are fellow Democrats in the Florida Delegation.
Yet there's a growing conversation within Republican conservative politics, at least in Florida media, on the merits of bringing 3 million Puerto Rico residents into full statehood. Jose Cabrera, a U.S. Army veteran and chair of the Puerto Rico Star Project, published a column in the Tampa Bay Times saying the votes of Puerto Ricans, particularly for their own representation in Congress, will care most about the needs of the island.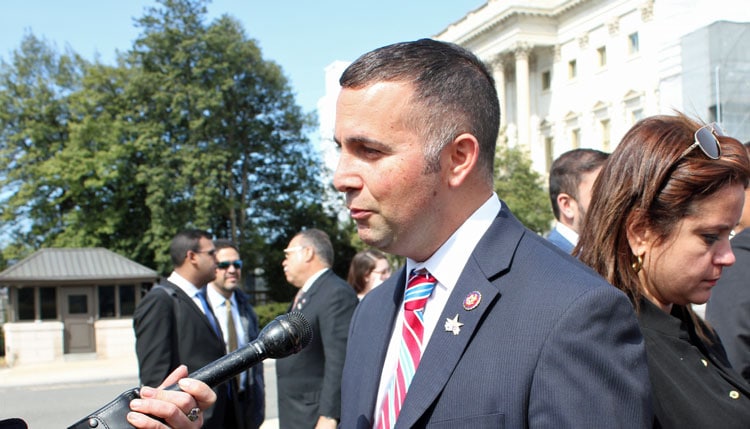 "Florida-based Puerto Ricans are also finely attuned to how their elected representatives align themselves with the statehood cause," he wrote. "Politicians on both sides of the aisle have consequently taken proactive stances."
The piece came weeks after the right-leaning blog The Capitolist published an article by Carlos Flores suggesting statehood could actually create an opportunity for the GOP that's overlooked over fears based on how Latino populations outside Florida vote.
"Here are the facts: Puerto Rico's current Governor is a Republican; the island's lone representative in the U.S. House of Representatives is a Republican; the Speaker of the Puerto Rico House of Representatives and the President of the Puerto Rico Senate are both staunch conservative Republicans," Flores wrote. "The island has elected Republicans to statewide office in the past as well. The statehood movement, as well as the local statehood party on the island, were founded by members of the Republican Party."
As long as Republican leadership resists statehood, especially with many tying the issue to similar support in liberal Washington, D.C., the issue may remain a non-starter on the Hill. But in Florida Republican circles, there's a growing number of voices pushing for a policy change.
Bilirakis lifts veterans
A veterans' health care package headed to Trump's desk includes five amendments authored by Palm Harbor Republican Gus Bilirakis. From expanding scholarship eligibility to providing COVID-19 assistance, the Congressman's office sounded enthusiastic about the legislation being signed into law.
"I'm proud to have worked on many of the provisions in this bill, and I'm glad this bipartisan package passed unanimously," said Bilirakis of the Johnny Isakson and David P. Roe, M.D. Veterans Health Care and Benefits Improvements Act of 2020 (HR 7105). "I hope the President signs it into law as soon as possible. Our heroes can't afford to wait."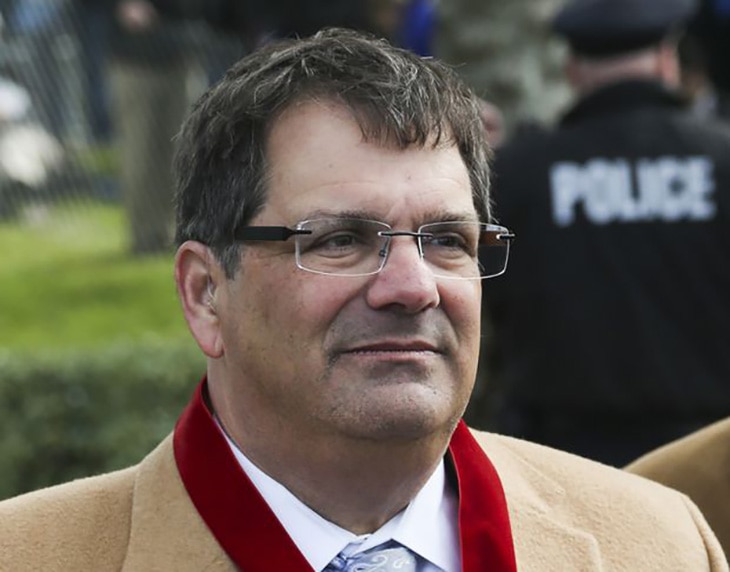 The Bilirakis-authored parts of the bill include language allowing the surviving children of the military who die in connection to their service even if they are not on active duty at the time. "We must do everything in our power to support the families of fallen service members," Bilirakis said. "This bipartisan bill closes a loophole in statute that prevented the spouses and children of reservists who die from a service-connected condition but were not on active duty at the time of their death. These brave men and women have paid the ultimate price in defense of our nation, and this is the least we can do to honor their sacrifice."
He also worked with California Democrat Mike Levin, chair of the Veterans Economic Opportunity Subcommittee, on other provisions to strengthen GI Bill protections for veterans enrolled in higher education. That should stop loss of benefits midyear for many utilizing the program. He also pushed for pandemic assistance to student veterans and programs for service members transitioning to the civilian workforce. He also penned changes to the Veteran Homeless Act to increase grant-per-diem rates for those who need vouchers to get back on their feet after serving the nation.
Notably, Stuart Republican Brian Mast also enjoyed some success regarding the final position of the bill. That included work on benefits for widows and homeless veterans. But he also wrote a provision to ensure benefits to Vietnam conflict veterans who served from 1955 to 1961, closing a loophole that left those service members out of benefits available to those who served in the later years of the conflict.
Mast also was the force behind reducing loan costs for veterans who have been affected by presidentially-declared natural disasters, enabling them to qualify for a second home loan using the initial Veterans Affairs funding fee.
"The men and women who put on the uniform to defend our nation made the decision to put country before self," Mast said. "We will never be able to repay them for their sacrifice, but ensuring those who served have access to the benefits they earned is the least we can do. That's what these provisions are all about, and I'm glad we were able to come together and get the job done."
Georgia calling
Naples Republican Byron Donalds will be sworn into the House in January but still has some campaigning left. The Congressman-elect hopped on Club For Growth Action's campaign bus to Georgia for the conservative PAC's Save America Tour. He hopes to help Republican Sens. David Perdue and Kelly Loeffler defend seats in January runoffs from Democrats Jon Ossoff and Raphael Warnock, respectively.
"It is crucial that the GOP keeps control of the Senate to stop the radical agenda of Bernie Sanders and Nancy Pelosi," Donalds said. "I will always fight for freedom and liberty and the battleground in Georgia."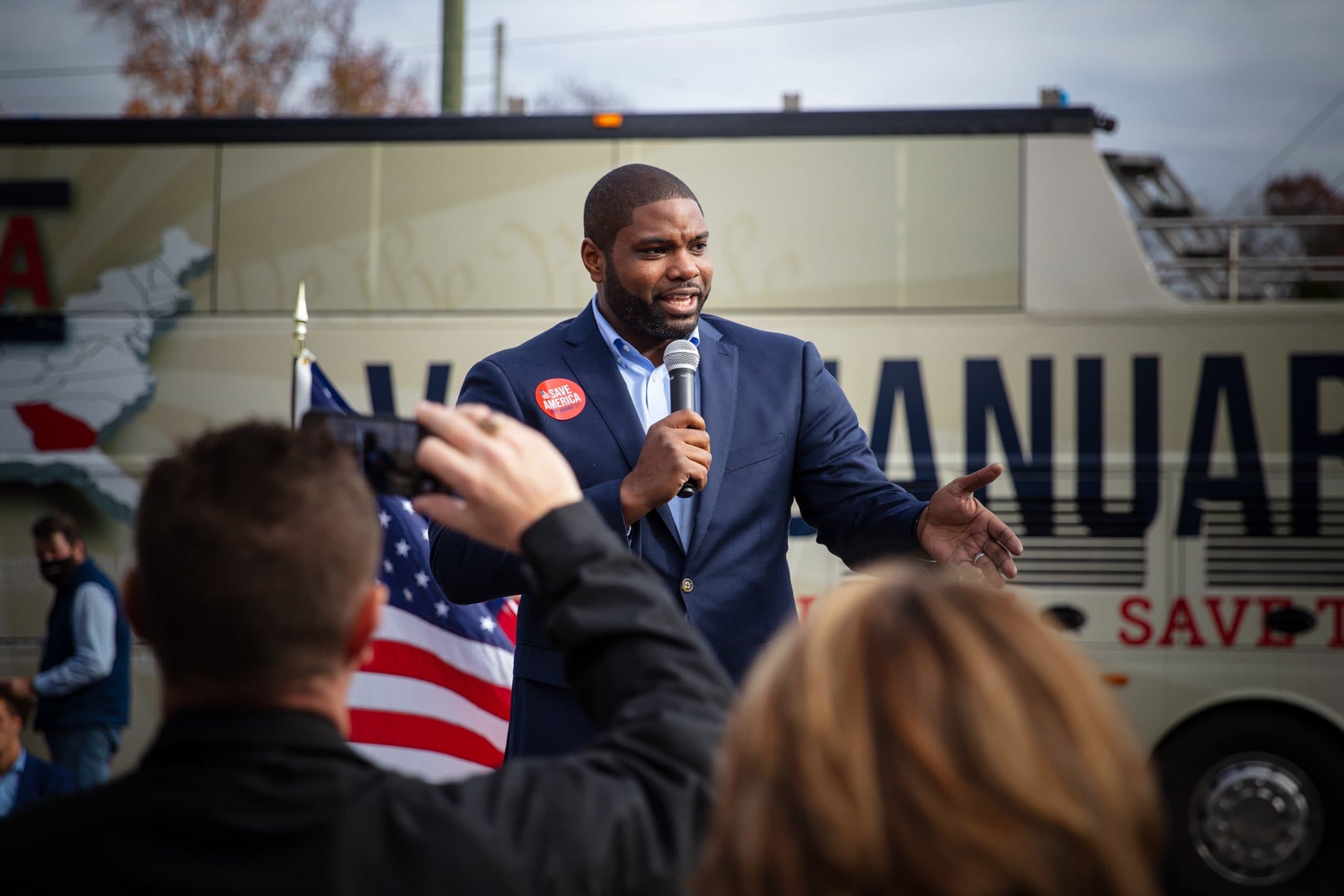 But a more surprising appearance on the bus came from another Florida candidate who didn't quite make it across the finish line. Anna Paulina Luna, who challenged Pinellas Democrat Charlie Crist in November, also signed up for the campaign. Sources close to Luna say she has no plans to take a back seat to politics after suffering one loss and suggests the political class take notice of her presence on the trail heading into the 2022 cycle.
"Anna is campaigning in Georgia because keeping Republicans in control of the Senate will limit the damage left-wing leaders like Pelosi and [Charles] Schumer can do our country in service to their globalist financiers and Marxist foot-soldiers," said former campaign manager James Blair. "Anna has served our country and lived the American dream — and she is committed to defending it for the next generation."
Notably, Kat Cammack, a Gainesville Republican, also set to take office in January, also joined up with the Save America Tour in Macon. "Today's rally in Macon, Georgia was awesome! Even though it was much colder than we are used to in Florida, we were fired up!" she tweeted. "Proud to have spent some time with great conservative friends and colleagues."
Stopping Bahama drilling
Offshore drilling has long unified Florida's politicians regardless of party. The Democratic co-chair for the Delegation has sounded the alarm on oil exploration in the nearby Bahamas.
Tamarac Democrat Hastings wrote a letter this week to Bahamas Prime Minister Hubert Alexander Minnis to its environmental minister, Romauld Sotario Ferreira. He expresses grave concerns about plans by the Bahamas Petroleum Company to drill about 150 miles from South Florida.
"As coastal and near-coastal Members of Congress, we have long fought to prevent oil spills, but the success of this work is directly dependent on the cooperation of other states, our federal government, and nearby nations," he said. "We and countless Americans remember the devastation and loss of life caused by the 2010 Deepwater Horizon spill, for which Florida continues to require restoration funding. That well, similar to that which BPC plans to bore, claimed 11 lives and spewed more than 200 million gallons of oil into the Gulf of Mexico, destroying whole ecosystems and halting tourism and fisheries across the region."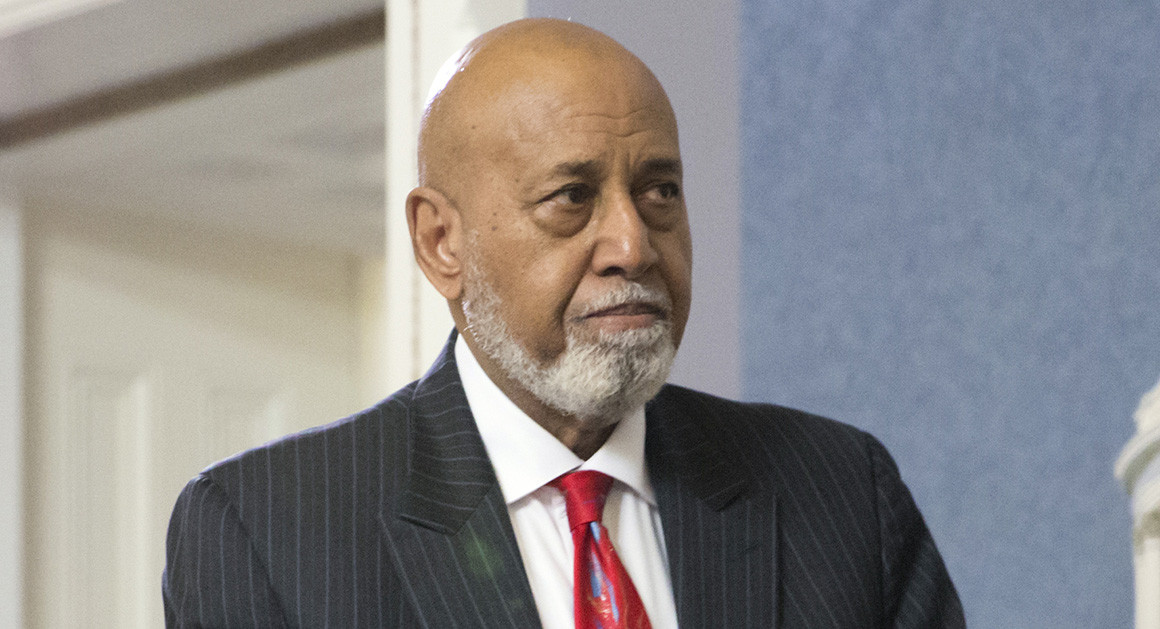 The Democrat made note that Trump extended a ban on drilling near Florida, and suggested in the event of a disaster that the U.S. would have to clean up the mess. It cost $65 billion to clean up the Deepwater Horizon disaster.
A total of 17 other House members along the Eastern Seaboard signed on to the letter, but only one Republican, Naples' Francis Rooney. Other Florida members signed on include Deutch, Castor, Soto, Crist, Wasserman Schultz, Frankel, Lawson, Mucarsel-Powell, and Donna Shalala.
On this day
Dec. 18, 2019 — "A compilation of reactions from Florida politicians to the impeachment of Trump" via Florida Politics — Trump was impeached by the U.S. House of Representatives Wednesday night, becoming only the third American chief executive to be formally charged under the Constitution's ultimate remedy for high crimes and misdemeanors. The historic vote split along party lines, much the way it has divided the nation, over the charges that the 45th President abused the power of his office by enlisting a foreign government to investigate a political rival ahead of the 2020 election. Then a majority of the House approved a second charge, that he obstructed Congress in its investigation.
Dec. 18, 1952 — "Georgia Governor proposes the abolition of public school system to avoid integration" via the Equal Justice Initiative — Anticipating that the United States Supreme Court would soon strike down racial segregation in public schools, Georgia Governor and ardent segregationist Herman Talmadge announced he would end public education in the state rather than integrate. "There is only one solution in the event segregation is banned by the Supreme Court," Talmadge declared at a news conference, "And that is the abolition of the public school system." Instead, he proposed amending the state's constitution to create a state-subsidized, racially-segregated private school system.
Happy birthday
Best wishes to Rep. Bill Posey, who turns 73 on Dec. 18.