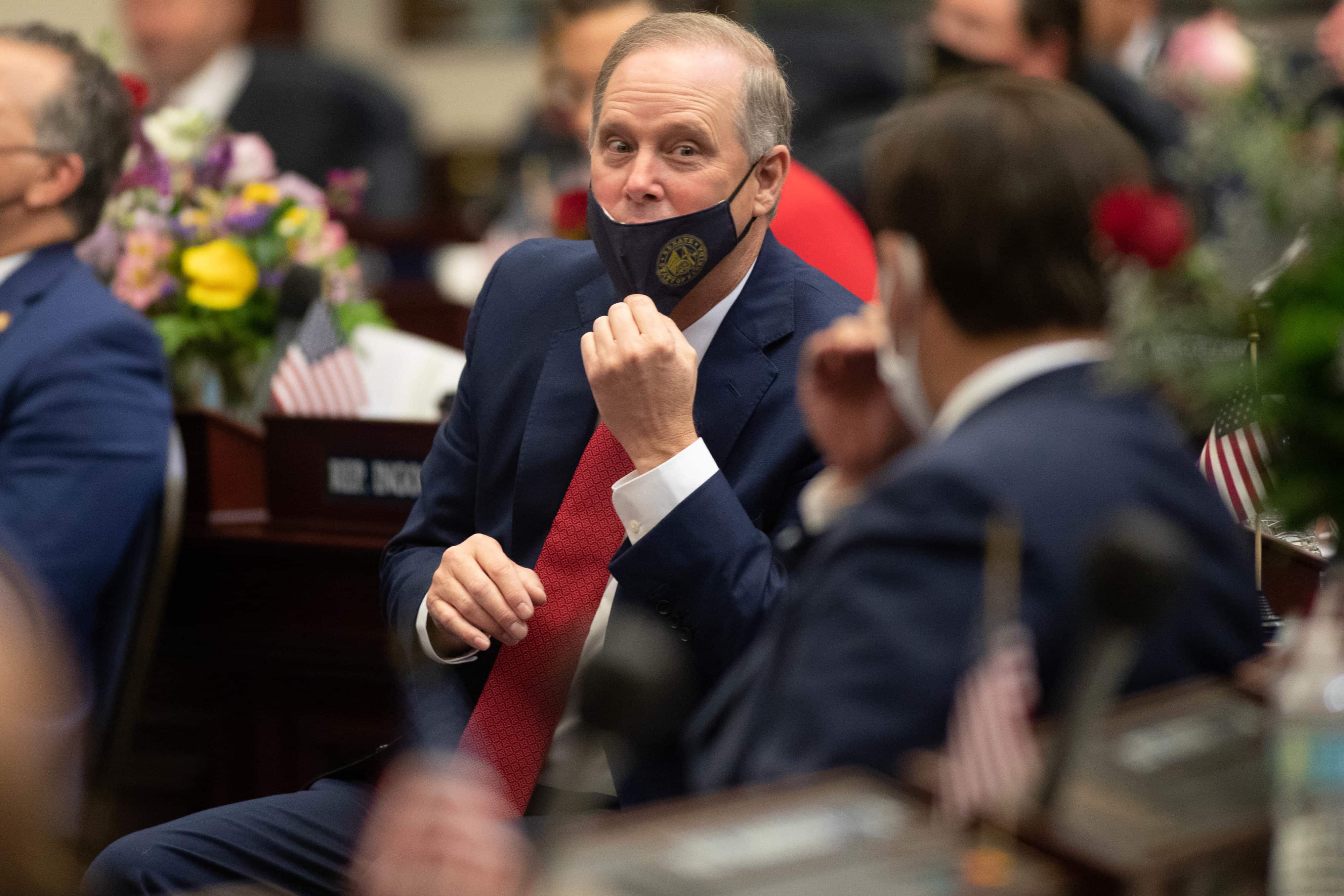 The public can testify remotely from the Leon County Civic Center.
Members of the public wishing to address Florida Senate committees during committee weeks will be able to testify remotely from the Leon County Civic Center.
Senate President Wilton Simpson announced Friday the partnership with Florida State University, as well as other plans, ahead of lawmakers' first interim meetings next month.
"In recent days, we have all been encouraged with positive reports surrounding new COVID-19 vaccines and therapeutics," Simpson wrote in a memo to senators. "However, until a vaccine is widely available for those outside of high risk designation, the Senate will continue to proceed with care and caution, observing social distancing guidelines and limiting in-person meetings."
The Senate has reserved three remote viewing rooms, one per committee allowed to meet simultaneously, which will allow the public to watch meetings and virtually address senators while social distancing. Only those invited to present information and answer questions, as well as members of the media, will be allowed with senators in the committee rooms in person.
Meanwhile, the House policies also call for virtual testimony but make it available in the capitol building.
In order to promote social distancing, Simpson announced earlier this month that only as many as three committees can meet concurrently. Only three of the Senate's largest meeting rooms — Knott Building Room 412, Senate Office Building Room 110 and Senate Office Building Room 37 — will be open for meetings.
For the first two committee weeks in January, the Senate President is asking senators to avoid in-person meetings, and committees are expected to hold remote presentations if possible. That could change come February if the pandemic's conditions shift.
Like during the Organizational Session, senators, all Senate professional staff, and district staff based in or traveling to Tallahassee will take COVID-19 tests prior to each interim committee week at a mobile testing unit stationed outside the Knott Building.
The Senate is also postponing pages, interns and volunteers for the Regular Session.
In the same memo, the Senate President released the allocated time slots for each committee, spanning Monday afternoon to Thursday afternoon the week of Jan. 11.
"I understand that these protocols represent a significant change for everyone, and there are sure to be bumps in the road as we navigate the best way to facilitate a safe environment for the 2021 Legislative Session," Simpson said.
Simpson remains in good spirits Friday after testing positive for the virus Sunday night, forcing him to miss Florida's Electoral College vote and a pre-Session briefing with reporters.
"We were disappointed to have to cancel our traditional holiday media availability and breakfast earlier this week, but President Simpson is recovering well, feeling great these last couple of days, and really looking forward to seeing you all in the new year," Senate spokeswoman Katie Betta wrote in an email.